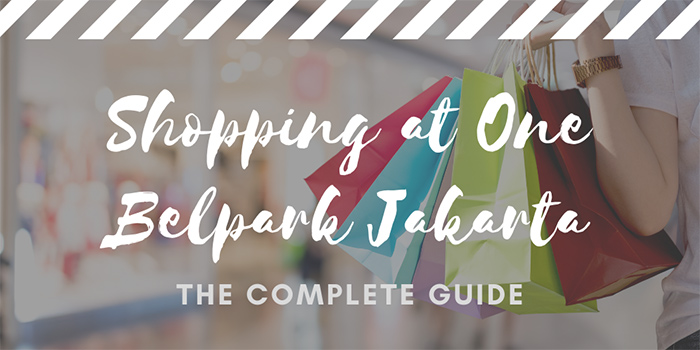 Everything you need to know about One Belpark Mall in South Jakarta.
One Belpark is a shopping mall that is situated in South Jakarta. It is located in an area south of Fatmawati MRT Station that is not particularly well known for sightseeing. It is 18.3 km south of the Monas, 3.8 km west of Ragunan Zoo and 15 km west of Taman Mini.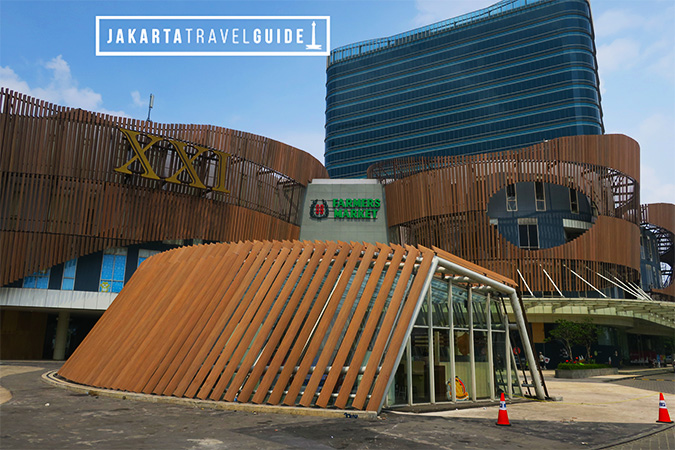 Due to its location in South Jakarta, One Belpark Mall is not typically a popular choice for visitors to the city. It mainly serves as a regional mall for local residents.
One Belpark Mall officially opened in 2016, making it one of the newer malls in the capital city. The mall is oriented around a large semi-outdoor atrium. Half of the atrium is usually covered whereas the other half is usually opened for natural lighting.
Mall Orientation
Like most of the shopping malls in Jakarta, One Belpark has a wide selection of restaurants. It attracts a lot of visitors for dining out. Therefore, it is a popular social spot aside from providing shopping opportunities. Many of the restaurants of the second level of the mall overlook the atrium. They provide idea views for checking out events and promotions going on in the atrium.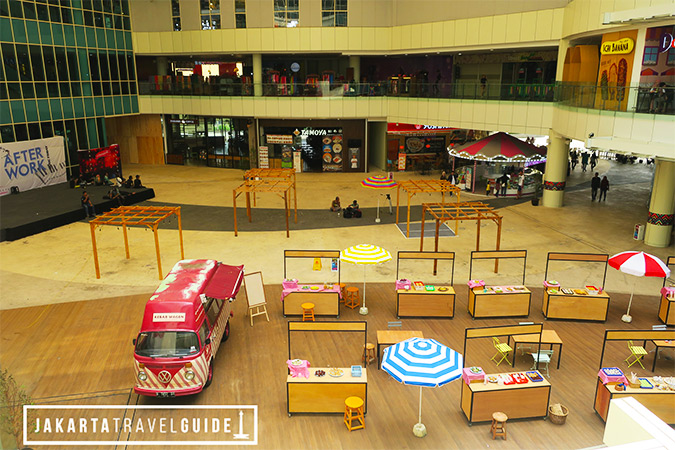 The southern portion of the mall complex consists of a small tower.
Anchor tenants at the mall include a hardware store and a grocery store.
If you are shopping at One Belpark Mall then you can also enjoy watching local and international movies at the cinema. The small cinema usually shows foreign films in English with Bahasa Indonesia subtitles for local viewers.
One of the most popular activities for visitors to the mall is simply chilling out with friends while watching music in the atrium. There are various restaurants and cafes in One Belpark that offer excellent views. Just relax and enjoy the atmosphere when an event is going on. During most weekends there is an event going on at the mall.
---
One Belpark: Essential Visitor Information
Opening Times: Everyday from 10 am to 10 pm
GPS Coordinates: -6.304657, 106.795160
Address: Jl. RS. Fatmawati Raya No.1, RT.2/RW.1, Pd. Labu, Kec. Cilandak, Kota Jakarta Selatan, Daerah Khusus Ibukota Jakarta 12450, Indonesia
---
What is located around One Belpark in Jakarta?
One Belpark Mall is popular with residents that live south of the toll road. This is not a sightseeing area in comparison to central Jakarta.
There are a few points of interest that you might want to add to your itinerary if you are south Jakarta.
Southern Attractions
The two closest attractions near One Belpark Mall are Museum Layang-Layang and Ragunan Zoo.
Museum Layang Layang Indonesia is an interesting kite museum. Flying kites is a fairly popular pastime for Indonesian's. Consider checking it out if you enjoy it too!
Ragunan Zoo is one of Jakarta's biggest attractions.
It is a massive zoo that has all kinds of animals and activities. It is also a popular jogging spot on weekends for locals and expats living in Jakarta.
Basoeki Abdullah Museum and Museum Harry Darsono are both about 20 minutes north of One Belpark along Jalan Fatmawati. The next closest mall to One Belpark is Citos – this is a social mall with a wide selection of cafes and restaurants.
Accommodation Information
Accommodation options right near the mall are limited. Most options tend to be in the budget range.
If you want a room in south Jakarta that isn't too far from One Belpark, consider Hotel Kristal in Cilandak. It is popular with business travelers and families. It has a large outdoor swimming pool and large gym for guests.
---
10 Closest Hotels to One Belpark in Jakarta
***Organized according to Star Rating
---
Final Thoughts about Shopping at One Belpark Mall Jakarta
You won't see One Belpark Mall on a list of Jakarta's largest or most popular shopping malls, but it is a convenient regional mall.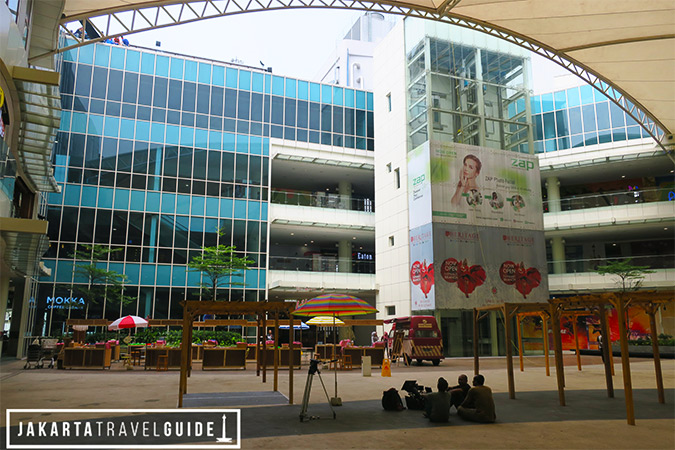 Most of the activity at this mall is centered around the atrium which is the venue of music events and promotions. Typically, they occur on weekends when more people are free to shop and eat out.
This area of Jakarta can get really jammed during peak hours, so be mindful when you are planning on visiting the mall.
It is situated along Jalan RS Fatmawati. This is a busy street that provides access to the southern toll road and also access to Fatmawati MRT Station.