Visiting Kota Tua in Jakarta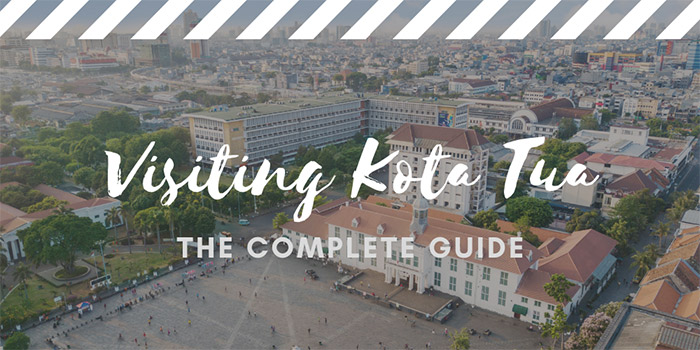 Kota Tua is one of most popular places to visit in Jakarta. It is 'Jakarta's Old Town'. This is an area about 4.5 km north of the Monas that mainly consists of Dutch colonial buildings that were built during the 17th century. When you visit Kota Tua, you will see an area of the city that is quite distinct from other areas of Jakarta. It noticeably feels more European.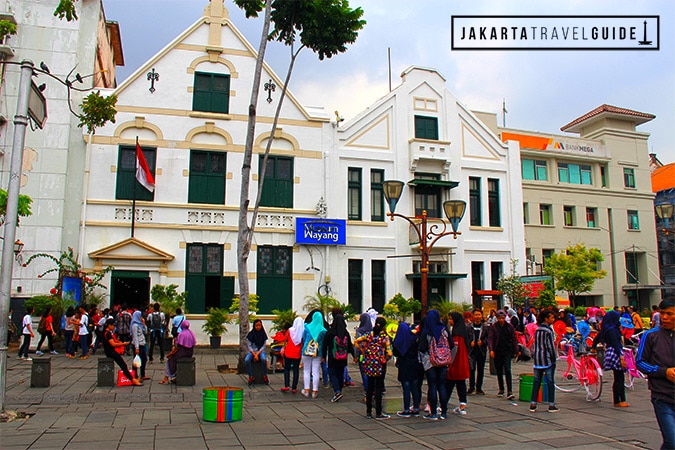 Over the last 10 years, the local government has been initiating more revitalization projects of Kota Tua. Currently, it is a vibrant place to visit with mixed crowds of locals, expats, and international tourists.
When you visit Kota Tua you will be able to explore street markets, various museums and the port area of Jakarta.
Very few domestic or international visitors to Jakarta leave without visiting some of the attractions in Kota Tua.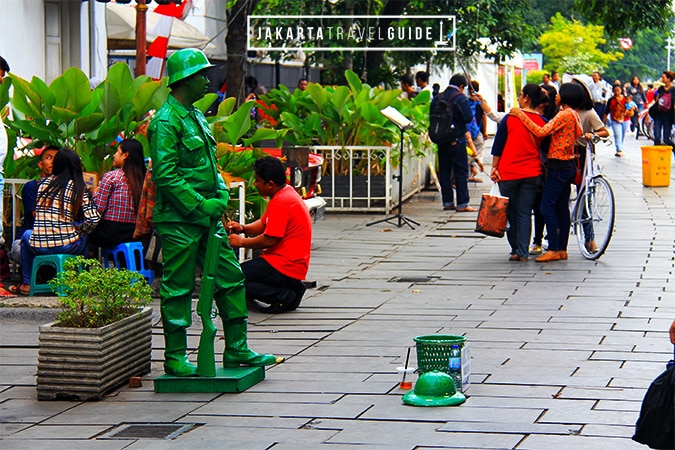 ---
What are the top attractions in Kota Tua Jakarta?
When you visit Kota Tua the first point of interest that most tourists go to is Fatahillah Square (locally called Taman Fatahillah in Bahasa Indonesian).
Like most European city squares, Fatahillah acts as the center of 'Old Town'. If you're visiting Kota Tua, just ask your driver to drop you off near Fatahillah Square – they should know exactly where it is.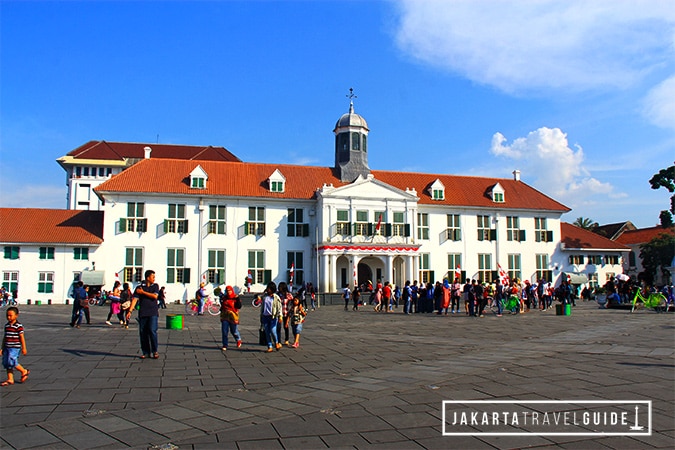 Fatahillah Square is a vibrant public space. People walk around the square taking photos of the surrounding colonial buildings. They also have colourful bikes that you can rent here for photo opportunities. You will see school groups, locals, domestic tourists, expats and international tourists all converging in this area. If you visit Kota Tua, you must check out Fatahillah Square.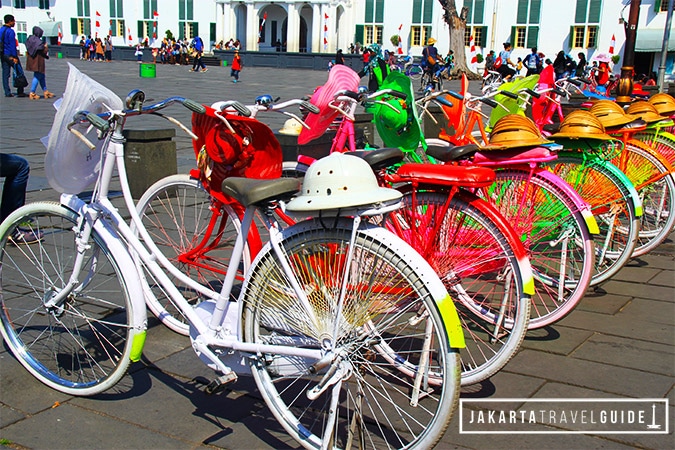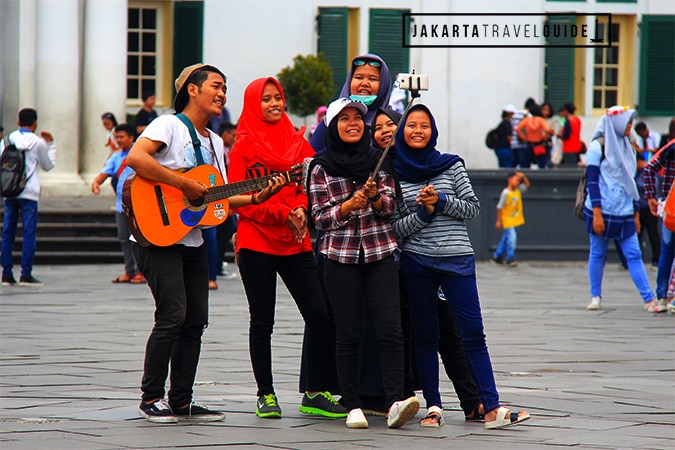 There are five museums located around Fatahillah Square and they include:
It's common for visitors to go from one museum to the next to get a better idea of Jakarta's history and progress towards independence.
If museums are not your thing, check out the street markets around Kota Tua. Over the last few years, the markets around Fatahillah Square have improved. Currently, you can find everything from Henna Tatoos to traditional Indonesian snacks in this area.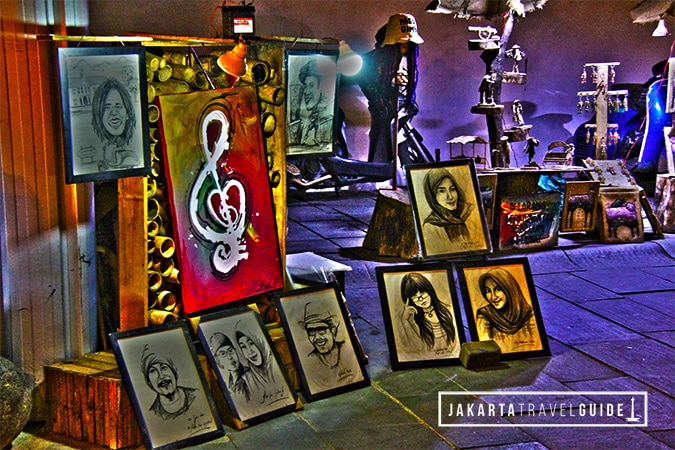 And let's not forget about coffee (kopi in Bahasa Indonesia). Kota Tua has some really cool cafes that have been designed in traditional Dutch colonial buildings. The most famous one if called Cafe Batavia.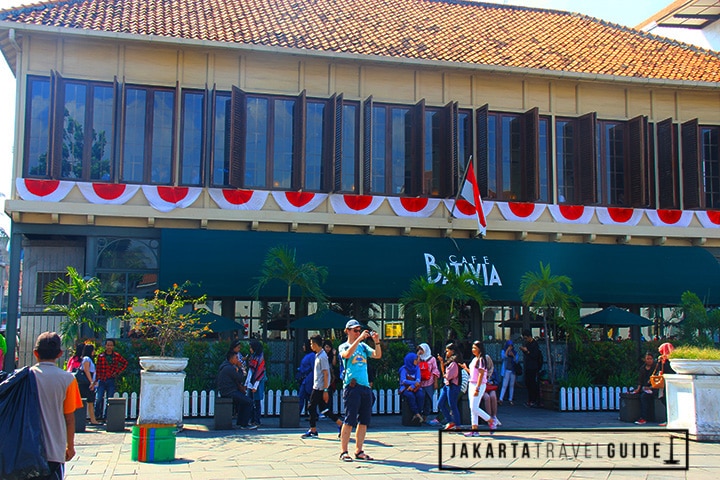 Most international tourists visiting Kota Tua also visit Cafe Batavia. You can get excellent views of Fatahillah Square from the top floor as you enjoy the superb ambiance. It also has good live music and popular candle-lit dinners.
There are also a few attractions north of Fatahillah Square that are popular with visitors to Kota Tua.
Try to check out Sunda Kelapa and the Maritime Museum.
Sunda Kelapa is the old port area of the city. Photographers love Sunda Kelapa because of the dated boats that appear stuck in time.
---
What you need to know before visiting Kota Tua Jakarta?
Kota Tua is one of the top attractions in Jakarta, but traffic can be heavy in this area. Therefore, you might want to also visit Chinatown and Mangga Dua during the same day that you are visiting Kota Tua.
Chinatown is located a few kilometers south of Fatahillah Square, whereas Mangga Dua is located a few kilometers to the east.
Kota Tua isn't particularly well known for great accommodation choices. Actually, most visitors tend to stay closer to the Monas in Gajah Mada. There is a sprinkling of new hotels there such as Yello Hotel Harmoni and HARRIS Vertu Hotel Harmoni that are popular with tourists.
The museums in Kota Tua are very affordable, therefore if you are travelling with children, the whole family can visit Kota Tua.
There are multiple cafes, restaurants and convenience stores located near Fatahillah Square. You can easily find food and refreshments in this area of Jakarta.
---
Should you visit Kota Tua?
Kota Tua is one of the top places to visit in Jakarta. It is a great place to learn about Indonesian history and colonial influences. Even if you aren't a museum lover, you will surely enjoy checking out bustling Fatahillah Square and the neighboring local markets.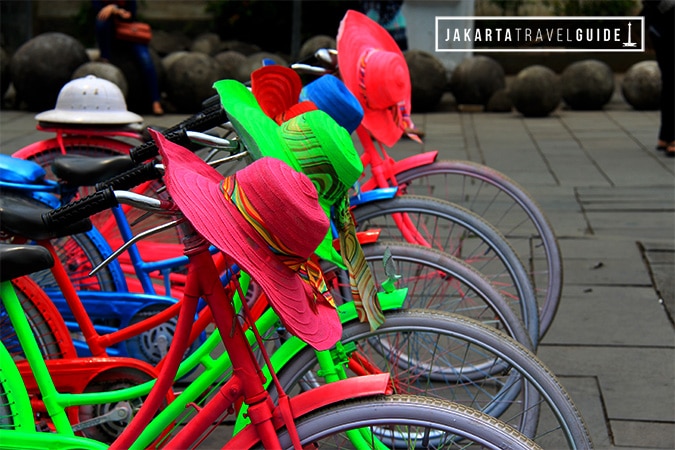 ---
10 Closest Hotels to Kota Tua in Jakarta
***Organized according to Star Rating