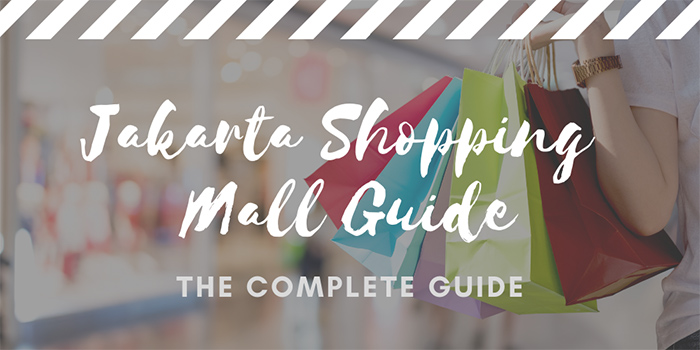 Everything you need to know about shopping in Jakarta. This is the comprehensive Jakarta Shopping Mall Guide perfect for those who want to have a satisfying shopping experience in this Indonesian capital.
With Jakarta being one of the largest cities in all of Asia you would expect that there would be no shortage of markets, malls, and department stores to choose from.
This is exactly the case!
Jakarta has tons of shopping malls if you're visiting the city for 3 or 4 days. It also has local markets that specialize in fresh fruits, vegetables, and seafood.  If you are looking for textiles then there are tons of markets throughout the city that specializes in locally produced Batik.
Jakarta's Shopping Malls: What to Expect?
Jakarta has a large selection of massive modern shopping malls that feature everything from international luxury brands to local artisan shops. Most of the major malls throughout the city have modern cinemas that feature international blockbusters which are shown in English (with Bahasa Indonesia subtitles).
---
Most Popular Shopping Districts for Visitors to Jakarta
Thamrin
There are some shopping districts the visitors to the city and local should be familiar with. One of the most popular areas for tourists visiting Jakarta is Thamrin. Directly west of Bunderan HI you will find three popular malls including Grand Indonesia, Plaza Indonesia and Thamrin City. You can easily walk between these three malls within 1 or 2 minutes.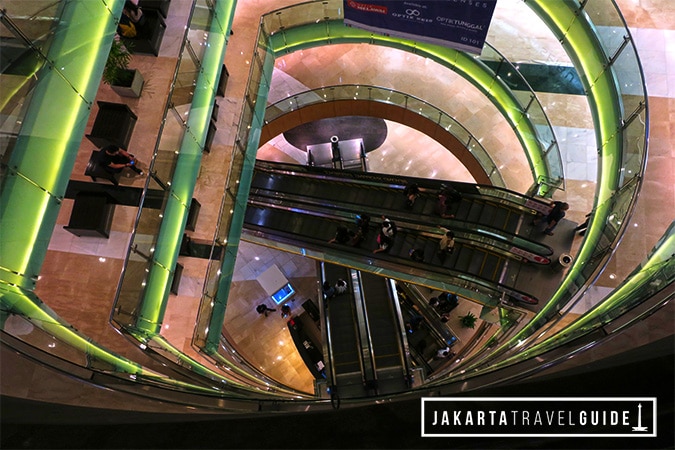 Senayan/Sudirman
Another popular shopping district near the central business area of Jakarta is Senayan. Here you will find malls such as Pacific Place, Senayan City, Plaza Senayan, Ratu Plaza and fX Sudirman. These are all within a few kilometers of each other. Pacific Place is a particularly nice mall in Jakarta with a high central atrium. It is physically connected to the Ritz Carlton Hotel as well.
Kuningan
Similar to both Thamrin and Senayan, Kuningan is another centralized shopping district in Jakarta with multiple malls clustered within a 2-3 km radius. Here you will find Kuningan City, Mall Ambasador, ITC Kuningan, Bellagio Boutique Mall, Plaza Festival and Kota Kasablanka. It is possible to walk between many of these, but locals tend to arrange for a ride.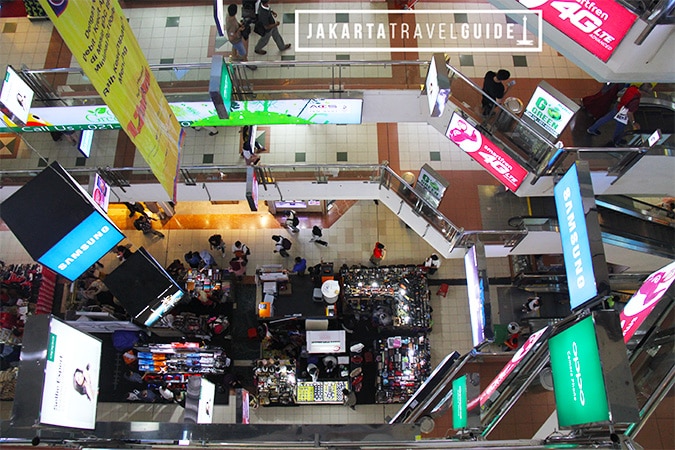 Blok M
Visitors that are looking for budget products and Indonesian-made batik typically enjoy shopping in Blok M. In general, the stores in Blok M tend to specialize in more affordable products than those found in Tharmin, Senayan and Kuningan. There are fewer internationally branded chains here, but more local shops. Some of the popular shopping malls in Blok M include Blok M Square, Mall Blok M, Plaza Blok M, Pasaraya Blok M and Melawai Plaza. One could argue that some of these malls look more like markets. They have small stores with a local feel.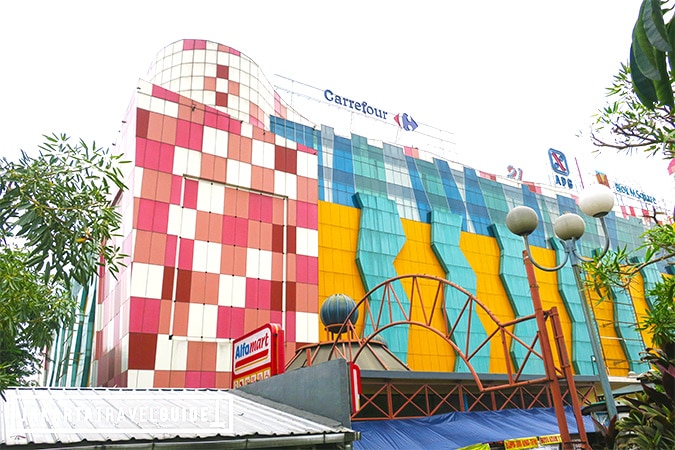 ---
Shopping Malls for Electronics in Jakarta
If you are looking for electronics one of the best areas for shopping and all of Jakarta is Mangga Dua. Mangga Dua has ITC Mangga Dua, WTC Mangga Dua, Mangga Dua Square and Harco Mangga Dua all concentrated within a 1 to 2 km radius. You can either walk between them or arrange a very short drive.
Another area worth checking out if you are shopping for electronics in Jakarta is Kuningan.  Mall Ambassador and ITC Kuningan are two electronics malls that are physically attached to one another. Both of these specialize in small local vendors that sell everything from smartphones to desktops.
---
Shopping for Textiles in Jakarta
Both locals and tourists in Jakarta enjoy shopping for Indonesian made batik. This fabric is quite impressive and it can range from being very affordable to super expensive depending on where you shop.  If you choose to buy batik in a shopping mall in Jakarta (in a department store for instance), you will probably find high-quality shirts and dresses, but it will come at a fairly high price.
If you want to buy more affordable batik then it's probably best that you try to find it in a local market opposed to an internationally branded shopping mall.  Some of the best areas for buying batik are Tanah Abang and Blok M.  Although not technically a mall, Pasar Mayestik near the malls in Blok M is particularly good if you want to find a large selection of batik.  there are also various stores surrounding Pasar Mayestik that sell bulk quantities of batik.  You can buy it by the meter if you wish.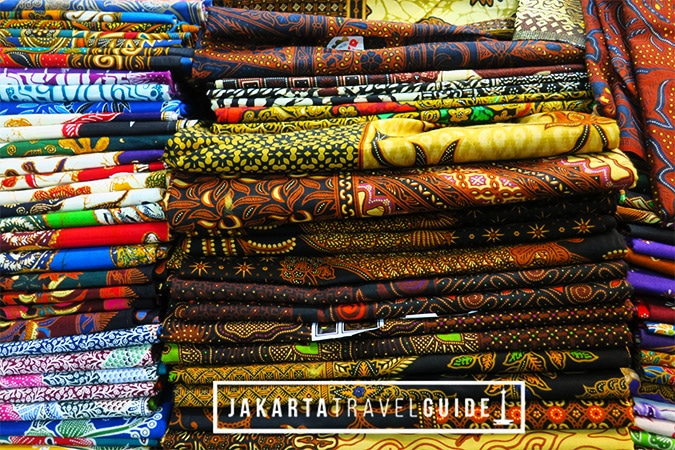 Tanah Abang is a bustling market district just slightly west of the Monas in Central Jakarta.  It doesn't have many modern shopping malls, but it does have various roadside markets that spill out of buildings near the road.
---
Eating at Malls in Jakarta
Most shopping malls in Jakarta tend to have at least one food court and also a few levels with branded restaurant chains. Food courts tend to be the least expensive eating option in every mall. The food courts tend to be either located on the top level of the mall or the bottom level of the mall. Individual restaurants tend to be spread throughout the mall. Most of the malls in Jakarta tend not to have outdoor dining areas, but of course, there are few exceptions to this.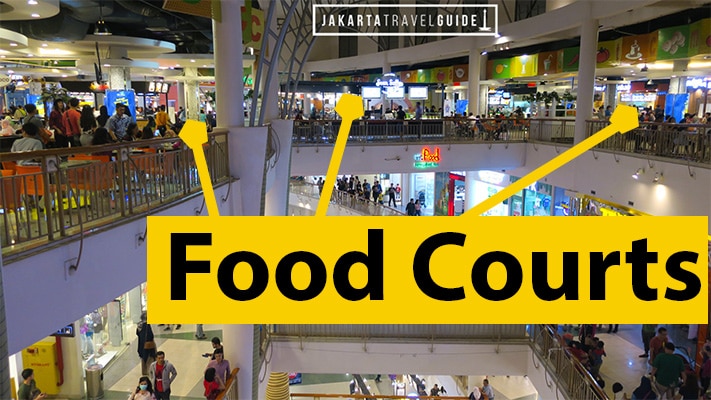 ---
Visiting Shopping Malls in Jakarta with Children
With so many young families in Jakarta, you will see no shortage of kids when you go shopping in Indonesia's capital city.  Shopping malls in Jakarta typically have arcades and game rooms available for children to use while they are at the mall. Again this will vary depending on which mall you visit.
Some of the malls in Jakarta also have bowling alleys that families can enjoy as well.
The cinemas in malls in Jakarta also tend to show international blockbuster animation films that are produced from companies such as Disney. Therefore, if you have a few hours at a mall in Jakarta you can highly consider checking out what movies are playing and there will be a good probability of finding a children's movie that is showing.
Occasion malls in Jakarta also set up a temporary children's playing area on the ground floor. These tend to be located in one of the atria in the mall.  You can usually pay a few dollars equivalent in Indonesian Rupiah and your son or daughter will be able to either participate for a set period of time or complete a ride or activity.  These activities tend to be quite affordable based on international standards.
You might also see small trains and rides that will drive through malls in Jakarta. These rides are typically found on higher levels of the mall where there is less pedestrian traffic.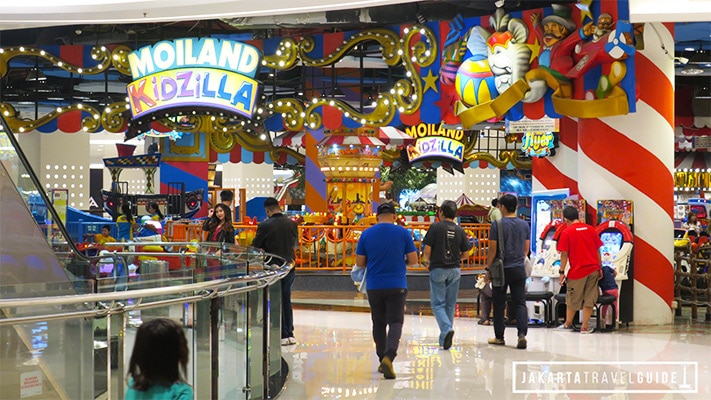 ---
Jakarta's Shopping Malls – Quick Links
Cilandak Town Square (CITOS) in Jakarta
Lotte Shopping Avenue in Jakarta
CityPlaza Jatinegara Mall in Jakarta