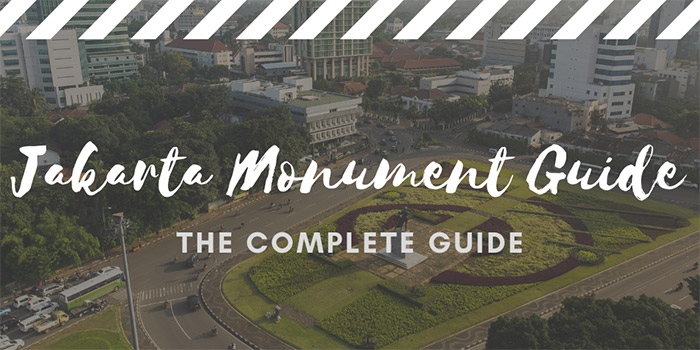 This comprehensive Jakarta monument guide will help you to learn more about the most prominent monuments in the Indonesian capital. 
Welcome to this Jakarta Monument Guide. If you are visiting Jakarta and driving around the city center, it won't take you long to realize that the city has its fair share statues and monuments scattered around different areas.
In general, the monuments in Jakarta have been created to remind us of historical events in Indonesia's history, or to celebrate the work specific individuals have made by either leading the country or working towards independence.
Indonesians are proud people. They respect their independence and how they overcame colonial rule.
Some of the monuments in Jakarta have also been created to showcase major events in the city's history. For instance, the Selamat Datang Monument in central Jakarta was created to welcome visitors to the Asian Games.
While you are visiting Jakarta you will notice that there are multiple large monuments located in the middle of roundabouts throughout the city (the word 'roundabout' is locally called 'bundaran' in Bahasa Indonesia).  These help to add a fingerprint to Indonesia's capital city.
The most famous monument in Jakarta is by far the National Monument, also called the Monas. Due to its popularity, it has been classified as both an attraction and a monument on this site.
---
Jakarta Monuments – Quick Links
Tugu Tani the Heroes Monument Jakarta