Your Most Complete Guide to
Jakarta Indonesia
Discover what Jakarta has to offer with cost-cutting strategies, insider tips, and the most detailed information available about hotels, transport, attractions, and major interests.

Learn how to get around the busy streets of Jakarta with our easy-to-follow guide.​

Make use of the Jakarta MRT Network to avoid traffic and enjoy your holiday in this big metropolitan.

Learn how to maximize your time in Jakarta with our simple one-day to multiple-day itineraries

Get to to know the best neighborhoods in Jakarta. Find out the most convenient hotel and accommodation options.
Ragunan Zoo is the largest zoo in Jakarta and a very popular attraction for visitors to the city.  It occupies roughly 147-hectares of land in South Jakarta.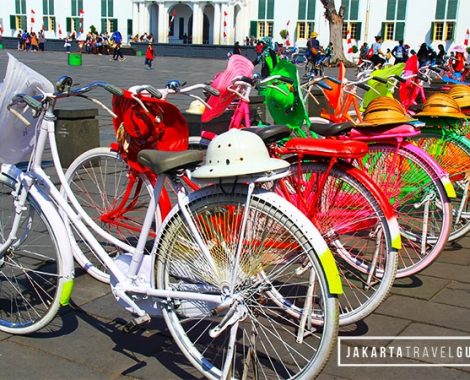 Kota Tua is one of most popular places to visit in Jakarta. It is 'Jakarta's Old Town'. This is an area about 4.5 km north of the Monas that mainly consists of Dutch colonial buildings …
The Monas, short for Monumen Nasional is one the top tourist attractions in Jakarta. Visiting the Monas should definitely be something to consider during your trip to Jakarta.
VISITING SURABAYA ANTIQUE MARKET
Visiting Jalan Surabaya Antique Market is one of the top things to do in Jakarta. Jalan Surabaya is a street located within the Menteng area of Jakarta..
VIsiting Jakarta Cathedral
Jakarta Cathedral, locally translated to 'Gereja Katedral Jakarta' in Bahasa Indonesia, is a certified Jakarta's top attraction. 
Sunda Kelapa is one of the interesting attractions to visit while you're in Jakarta. It is particularly popular with travel photographers who visit Jakarta. 
Join our Facebook Community and get to know your fellow travelers who love experiencing what Indonesia has to offer.