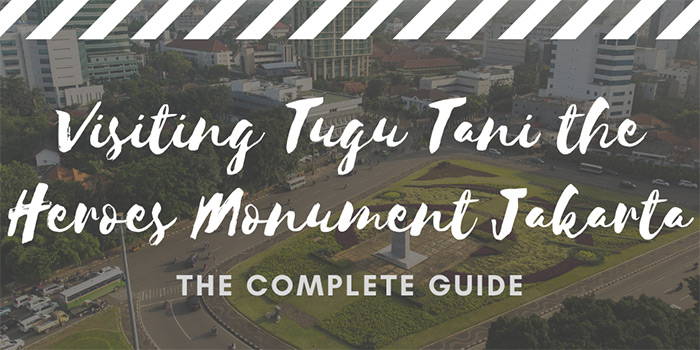 Visiting the Tugu Tani or Heroes Monument is one the recommended things to do while in Jakarta.
Tugu Tani is a well-recognized bronze monument in Menteng, Central Jakarta. It's situated only about 500 meters south of the Monas, making it one of the most centralized points of interest in the entire city.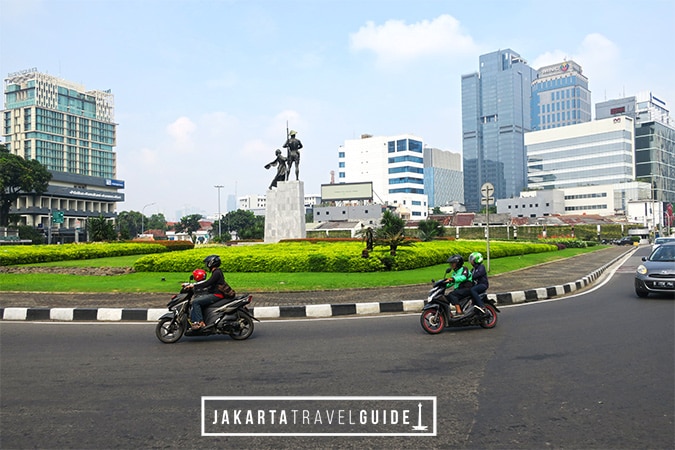 Tugu Tani (Heroes Monument) Visitor Overview
Tugu Tani was constructed to symbolize the heroic struggles that were made to reach independence.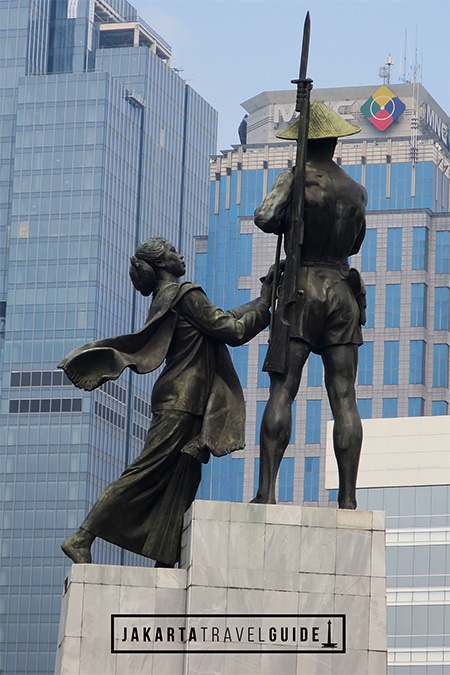 Soekarno, the first president of Indonesia, initiated the construction of Tugu Tani (the Heroes Monument) after being inspired by his visit to Moscow in the late 1950's. The monument was inaugurated in 1963.
You might also hear people call Tugu Tani, 'Farmer's Monument' as it depicts a peasant youth wearing a cape with a rifle on his shoulder and a mother offering him a dish of rice.
Currently, there is a very well maintained park with nice plants surrounding Tugu Tani. The way the gardens are arranged, it is actually quite difficult to walk right up to Tugu Tani. Therefore, photos will be best taken along the edge of the greenery.
Tugu Tani is a particularly powerful and photogenic statue when it is shot as a silhouette using your camera.  
The park area around Tugu Tani isn't large by any means, therefore, if you're visiting Jakarta, you can easily take photos of this historical landmark in 5-10 minutes from different vantage points.  
Tugu Tani  (The Heroes Monument) Address: Jalan Menteng, RT.1/RW.10, Kb. Sirih, Menteng, Kota Jakarta Pusat
---
What's Around Tugu Tani?
Tugu Tani adds character to Jakarta and it is an iconic symbol of the fight against colonialism. It also happens to be located in one of the best areas of Jakarta for sightseeing – the Menteng neighborhood.
Jakarta gets criticized for the lack of greenery and sidewalks, fortunately, Menteng has both of them.
The area around Tugu Tani is pedestrian friendly with sidewalks and tree-lined roads. There are plenty of impressive colonial buildings around Tugu Tani and some stately mansions. Menteng is also known for museums and there are a few of them within walking distance of Tugu Tani.
Around 500 meters south of Tugu Tani is Gedung Joang 45. This is a small museum located in a colonial building that highlights Indonesian history and the fight for Independence. It is worth checking out if you are interested in learning more about the time period leading up to Independence.
Another colonial building that is more like a historic landmark than a museum is the LCBI Heritage Bank Museum. It is a nice structure but it doesn't allow tourists to enter on a regular basis. It is only 300 meters east of Tugu Tani, located beside Aryaduta Jakarta.
If you continue past LCBI Heritage Bank Museum you will see Taman Gunung Agung, one of Menteng's public parks. Turn left (north) to reach Museum Kebangkitan Nasional (which is translated to Indonesian National Awakening Museum).
This museum is also within walking distance of Tugu Tani, about 850 meters northeast of Tugu Tani. It will take you  10 minutes to walk from Tugu Tani to the Indonesian National Awakening Museum.
The area around Tugu Tani is also a great spot to stay while you're in Jakarta. It is one of the more 'family friendly' areas because of the sidewalks and public parks nearby. There are some good hotels within walking distance of Tugu Tani such as Fraser's Residence Menteng Jakarta (a five minute/300 meter walk south of Tugu Tani) and Aryaduta Jakarta (located 100 meters, directly north of Tugu Tani).
If you decide to stay at a hotel near Tugu Tani, you will also have convenient access to Plaza Atrium (a popular shopping mall) and all the markets around Pasar Senen Station.
Since Tugu Tani is so close to the Monas, you can also check out the National Gallery, Jakarta Cathedral, Masjid Istiqlal and Pasar Baru. Gambir Station is also close to Tugu Tani if you are planning on taking a train to Badung or another destination in Java.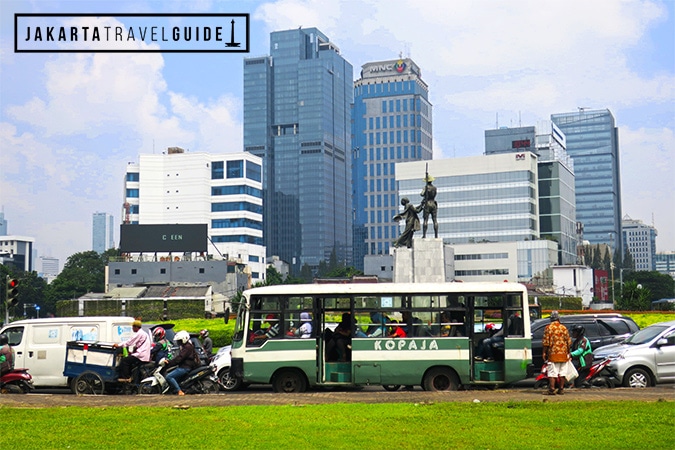 Visiting Tugu Tani the Heroes Monument may not be in your initial Jakarta travel itinerary, but  Tugu Tani is a very meaningful historical landmark that helps make Jakarta the city it is today.
It also doesn't hurt that the monument is already located in one of the best areas for tourists to stay in. It will make a convenient stop if you're already exploring Central Jakarta/
---
10 Closest Hotels to Tugu Tani the Heroes Monument in Jakarta
***Organized according to Star Rating