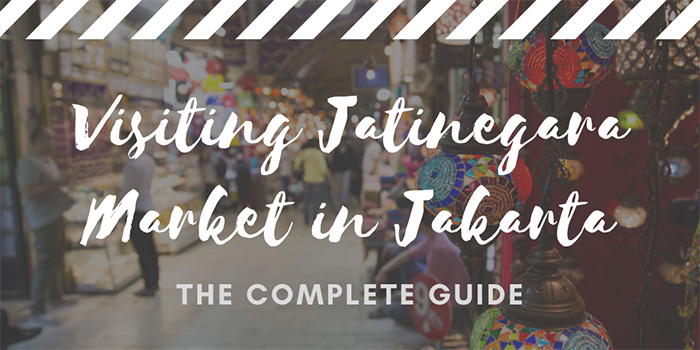 The complete guide to Pasar Jatinegara – one of Jakarta's best market districts.
Jatinegara Market (locally known as Pasar Jatinegara) is a busy market located east of central Jakarta. The market consists of a multistoried building plus various small street markets. Together they form one of Jakarta's most interesting market areas to visit.
If you are in Jakarta, strongly consider Pasar Jatinegara to see bustling local culture.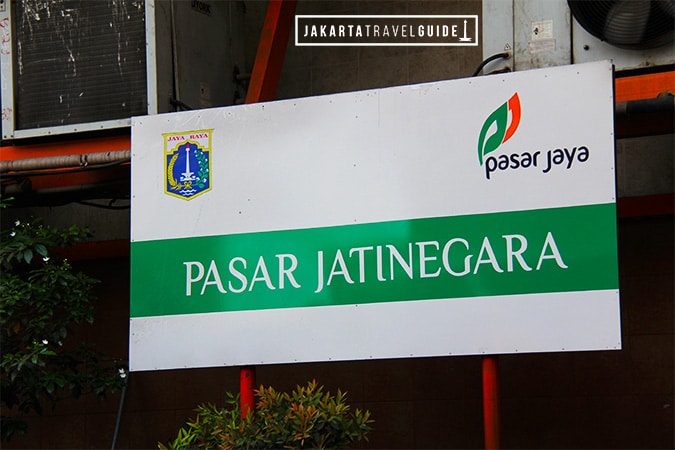 Despite how interesting Jatinegara Market is, it still remains practically untouched by foreign tourism which makes it an even more rewarding place to explore while you are in the city. If you are a frontier tourist, then Jatinegara is a great spot to visit if you enjoy taking market photos.
Pasar Jatinegara main market building primarily has textiles and shoes for sale. There are various floors that feature different products.  Most of the products are either locally made in Indonesia or made in China.
As you stroll through Jatinegara Market, you will pass countless small vendors that are selling pretty much anything from fake-leather belts to underwear and socks. Like most of Jakarta's textile markets, you will also be able to find batik at Jatinegara Market as well.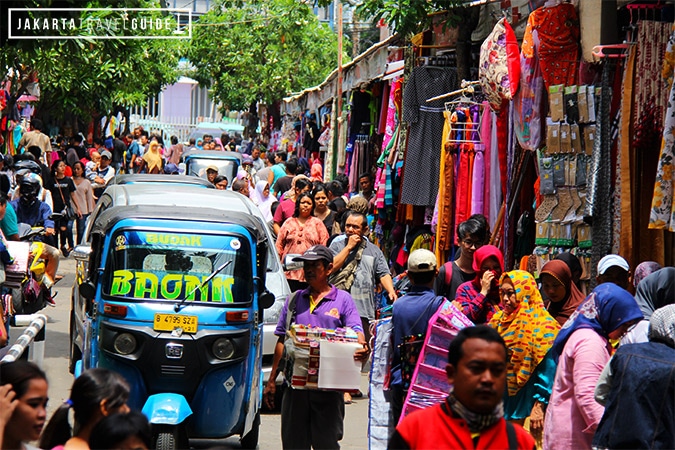 Pasar Jatinegara is not only isolated to this main building.  It 'spills' out onto adjacent streets and alleyways. You could easily argue that the bustling streets around the market building are actually even more interesting than the main market itself!
The narrow lanes and alleys around Pasar Jatinegara have been converted into small stalls and shops where everything from fresh fruit to kitchen utensils are being sold.  The people here are generally warm and welcoming and willing to negotiate prices.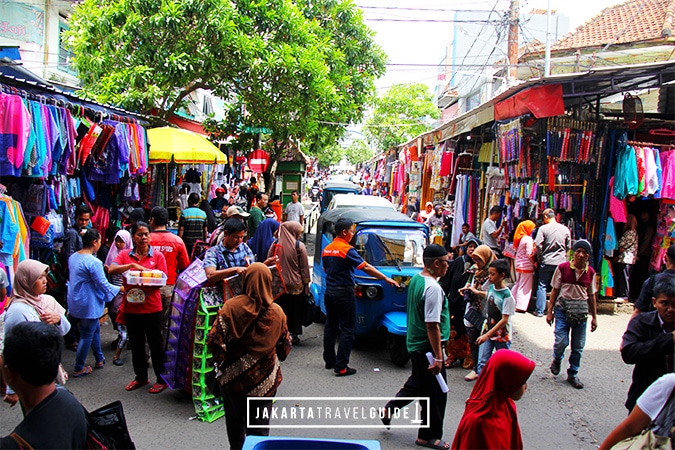 This market is one of the cheapest in Jakarta and it is particularly busy during the weekend when locals are off work and looking to pick up a few things. It is also a great area for street photography with motos, pedestrians, bejaks and vendors moving in every direction.  Try to find a quiet area and get your camera ready.
Pasar Jatinegara is one of the best markets in Jakarta.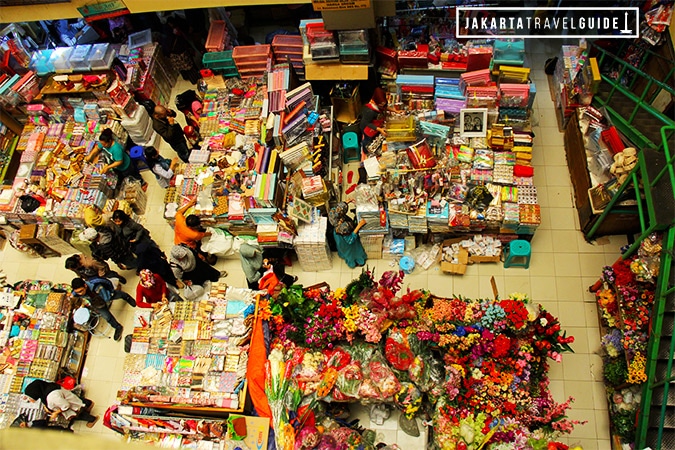 ---
JTG Insider Tip: Grabbing Lunch Near Jatinegara Station
You may find the street food around Jatinegara Market to be a bit exotic and possibly not very clean.
You can choose to eat fresh fruit like mango, bananas or oranges which should be safe or you can eat at a mall nearby. Across the road from Pasar Jatinegara, you will find Cityplaza Jatinegara.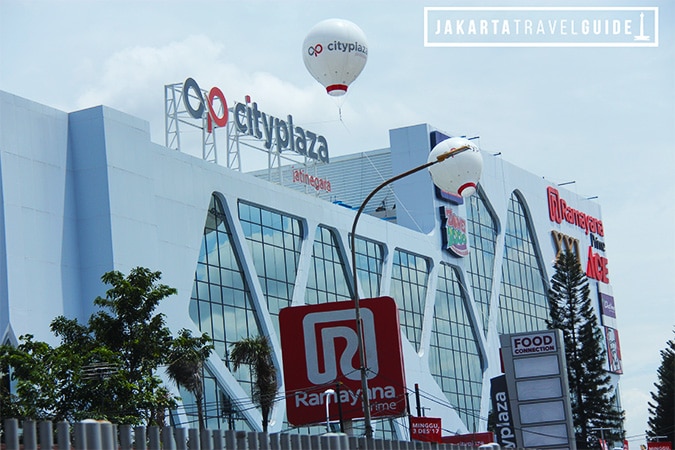 This is a busy mall that caters to mainly domestic shoppers.  It has a nice little food court that has some good local food choices to try. On the ground floor, you will also be able to grab something at JCO or Starbucks as well. The food choices here are affordable and not nearly as risky to eat if you are concerned about the sanitation level in this area of Jakarta.
There are also some really affordable department stores and shoe stores that feature many Indonesian made products in Cityplaza Jatinegara. These tend to be very affordable in comparison to foreign brands in Indonesia.
---
The Pro's and Con's of Visiting the Jatinegara Antique Market
Why you should visit the Jatinegara Market in Jakarta?
Jatinegara Market is one of those hidden gems in Jakarta if you like authentic, 'non-touristy' market areas.
It's very busy because Jakartans love shopping at traditional markets.  
Textiles are cheap and most of the products for sale are very affordable in comparison to the same products being sold in malls. The area around the market building has some interesting little alleyways to explore that are sure to offer some cultural surprises.  
The small road to the east of the market that leads to the bus station has a good selection of fruits to choose from as well.
Why you might not want to visit the Jatinegara Antique Market in Jakarta?
Jatinegara Market is busy, especially on weekends so be prepared for a bustling environment. The market building isn't nearly as busy as the streets surrounding the market building. If you want to eat lunch near the market you will most likely have to cross the road to eat at Cityplaza Jatinegara. Be sure to keep your eyes open for motos and local vendors carrying goods.
This is not the cleanest area of the city, so the street fumes and air quality might be overwhelming for some visitors.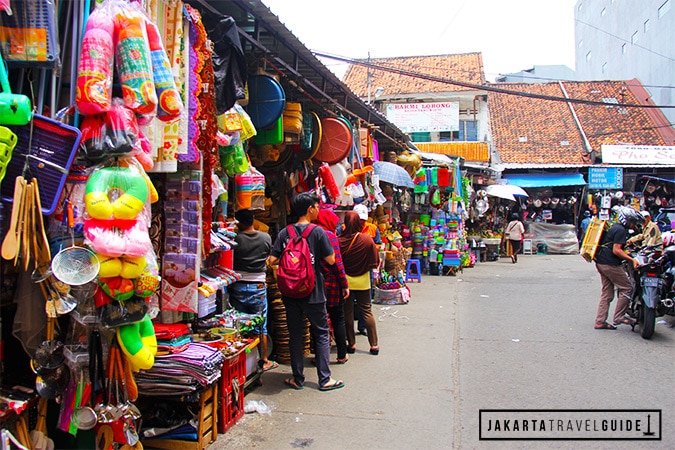 ---
What is around Jatinegara Market in Jakarta?
Jatinegara Market is located in east Jakarta. This is a busy area of the city with street markets around the main market building.
One of the easiest ways of getting to Jatinegara Market is to take the KRL Commuter to Jatinegara Station (Stasiun Jatinegara). You can walk between Jatinegara Station and Pasar Jatinegara in under 5 minutes.
Once you reach Jatinegara Market you can check out the neighboring street markets that surround the main market.
Once you have checked that area out you can visit Cityplaza Jatinegara. This is a small, but popular mall that is located only 300 meters north of the market. You can walk between them in only 4 minutes. It's a good place to eat lunch and rest up before seeing the other markets in the area.
There are two other markets that you can check out around Pasar Jatinegara: Pasar Hewan Jatinegara and Jakarta Gem Market.
Pasar Hewan is a really, really exotic pet market that is beside CityPlaza Jatinegara. It isn't for everyone, especially if you don't want to see animals confined to small cages. It hasn't seen too many foreign tourists, so be careful whether everyone there is okay with you taking photos.
You can also see Jakarta Gem Market.
This is located across from Jatinegara Station. You can walk there in 5 minutes from Pasar Jatinegara. This is one of the coolest, niche markets in Jakarta. A great selection of gemstones!
Despite being one of the best market areas in Jakarta, there is a shortage of hotels near Pasar Jatinegara. The best property in this area according to booking sites like Agoda and Booking.com is 7 Days Premium Jatinegara.
Pax Hotel Matraman is the second-best accommodation option but it is a bit farther from Jatinegara Market.
If you stay in this area it will help you avoid major traffic jams going to/from Pasar Jatinegara.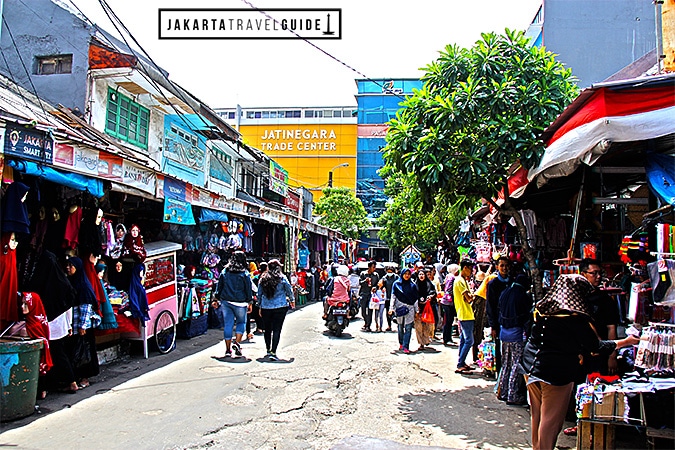 ---
Our Opinion – Visiting the Jatinegara Market in Jakarta
Jatinegara Market is one of the most underrated markets in the city.
A market such as this in Bangkok, for instance, would receive hundreds or even thousands of tourists per day.  
In Jakarta, however, you might be the only tourist there!  And that's what makes it a rewarding place to explore. Expect many smiles from the locals as you walk around the market area.  Don't be shy to walk through some of the narrow roads and alleys around the main market building. The closer you get to the action, the more memorable the experience will be.
If you are looking for affordable underwear, shirts, shorts, and shoes, this is an awesome spot to shop.  Don't expect designer brands or anything like that, but there are some locally made brands and textiles that are well worth the price.  Since Jatinegara Market is also close to Jakarta Gem Market and Cityplaza Jatinegara there is easily enough things to check out to keep you busy for at least 3-4 hours, or even longer if you are taking your time and taking photos.
---
10 Closest Hotels to Jatinegara Market in Jakarta
***Organized according to Star Rating