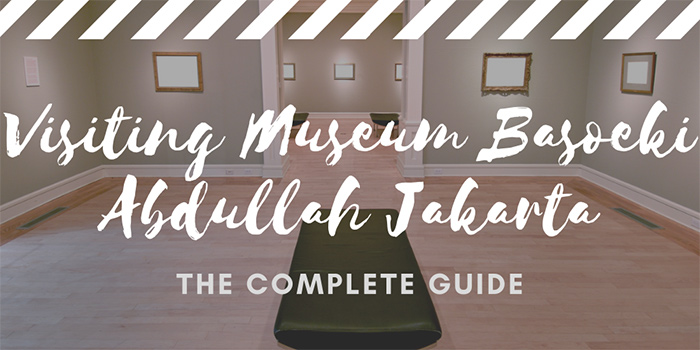 The most comprehensive guide to Basoeki Abdullah Museum in Jakarta. Find out everything you need to know about this interesting museum in South Jakarta.
Museum Basoeki Abdullah is an interesting art museum that is situated in South Jakarta. This museum is located along a quiet residential road about 16 km southwest of the Monas and 7 km northwest of Ragunan Zoo.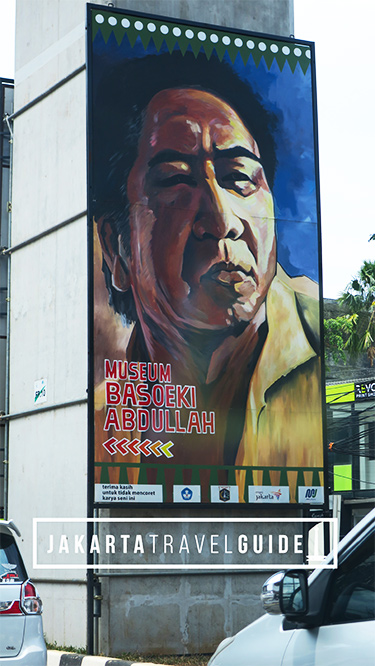 You might also hear Museum Basoeki Abdullah being called 'Basoeki Abdullah Museum'.
This museum, as its name suggests, is a tribute to the life and works of Basoeki Abdullah. He was a famous Indonesian painter. So famous that he created the official portrait of Suharto. He passed away in 1993. His works are also on display in the National Gallery of Indonesia.
This museum was established on September 25th, 2001. In case you are wondering why this museum is located quite far from central Jakarta, it is because this is where Basoeki lived.
Basoeki Abdullah left a message before his passing that he wanted his paintings and his personal collection to be left for the Indonesian Government.
This is a nice, well-managed museum that provides visitors with a thorough insight into the life of Basoeki. If you are an art lover highly consider adding this to your Jakarta itinerary.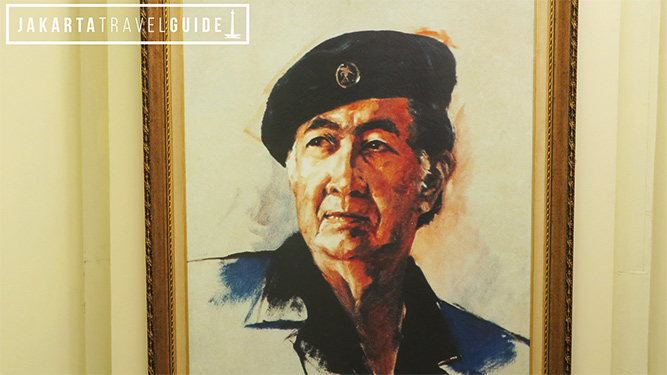 ---
Collections and Exhibits at Museum Basoeki Abdullah
When you arrive at Basoeki Abdullah Museum in Jakarta it won't take you long to enter the museum. There is a clear sign on the front of the museum and also a statue of Basoeki.
There is a desk set up right near the main door where you can purchase the entrance ticket.
The museum consists of multiple rooms over a few floors.
Since this museum is focused on Basoeki's life, it doesn't only showcase his paintings. Many of his personal items are on display as well.
There are many paintings distributed throughout the museum. Both the first and second floors have paintings. You can also find statues, masks, puppets, and weapons.
Basoeki's bedroom has also been preserved with bedding, lamps and personal items. His personal weapon collection is interesting to check out. He had multiple rifles, swords, and daggers. Some of his clothing, hats and shoes are on display.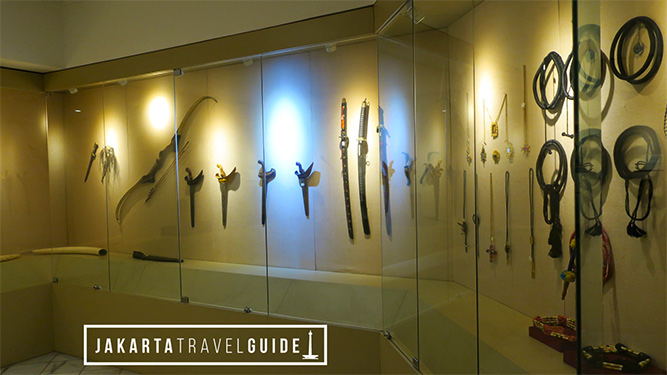 Not all the works in the museum are Basoeki's. There are also works by young Indonesian artists on the ground floor of the museum.
---
Museum Basoeki Abdullah Jakarta – Essential Visitor Information
Hours of Operation
Monday: Closed

Tuesday: 8 am – 4 pm

Wednesday: 8 am – 4 pm

Thursday: 8 am – 4 pm

Friday: 8 am – 4 pm

Saturday: 8 am – 4 pm

Sunday: 8 am – 4 pm
GPS Coordinates: -6.289762, 106.793301
Street Address: Jl. Keuangan Raya No.19, RT.7/RW.5, Cilandak Bar., Kec. Cilandak, Kota Jakarta Selatan, Daerah Khusus Ibukota Jakarta 12430, Indonesia
---
What is around the Museum Basoeki Abdullah?
Basoeki Abdullah Museum is not located in a popular area for sightseeing in Jakarta. This is a residential neighborhood, so you might find it surprising that there is a museum here.
Stations
One of the easiest ways of getting to the museum is to take the MRT south to either Cipete Raya MRT Station or Fatmawati MRT Station. You can arrange a short ride from either one of these to the museum.
There aren't too many attractions in this direct area of Jakarta. Instead, you will find shopping malls and a few museums.
Citos (Cilandak Town Square) is a popular social mall that is only about 5 minutes away from the museum. This is a great spot for grabbing a 'kopi' with some friends. If you travel further south there is a small mall with an outdoor social atrium: One Belpark
The two closest museums to Basoeki Abdullah Museum are Museum Harry Darsono and Museum Layang-Layang Indonesia.
Museum Harry Darsono requires an advanced reservation. It is not open to the public on a daily basis.
Museum Layang-Layang is a very interesting Kite museum even further south of the museum.
Best Accommodation Choices
Hotels are limited around the museum. Arguably the best property near the museum is Hotel Kristal.
If you want something even more upscale to consider try Intercontinental Jakarta Pondok Indah.
---
10 Closest Hotels to Museum Basoeki Abdullah in Jakarta
***Organized according to Star Rating
---
Final Thoughts about Museum Basoeki Abdullah
Basoeki Abdullah Museum is a great little museum if you are a historian or an art lover. He lived a very interesting life and the museum does a nice job of summarizing it.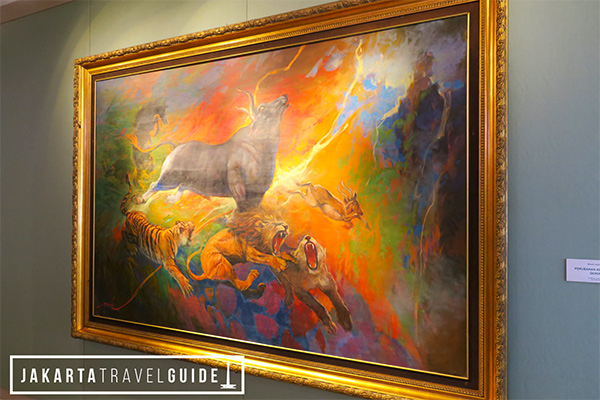 Expect it to take you about 30 minutes to 2 hours (depending on your level of interest) to visit the museum.
This is one of the most challenging museums to build into an itinerary for Jakarta due to its location. Ragunan Zoo is the closest major attraction in the south, but there isn't too much nearby.
If possible, try to visit this museum during the same day as Museum Layang-Layang and Museum Harry Darsono to make your trip as efficient as possible.