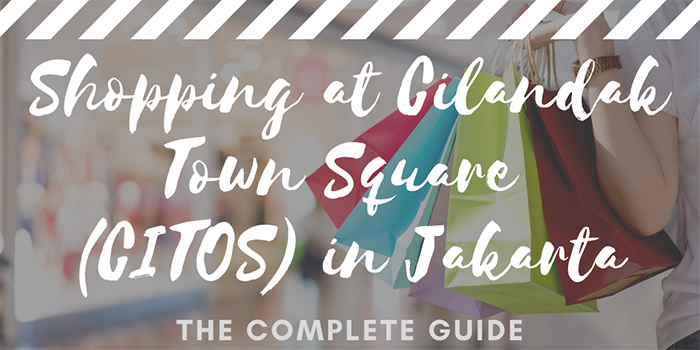 The complete guide: Everything you need to know about CITOS in Jakarta
Cilandak Town Square, or CITOS for short, is a popular shopping and dining complex located in South Jakarta.
Cilandak is the area in which the mall is located, hence its name. It is best described as a shopping and dining complex opposed to strictly being called a mall because it actually has more restaurants, bars, and cafes than stores.
CITOS is a popular hangout spot with plenty of good dining options for people living in south Jakarta.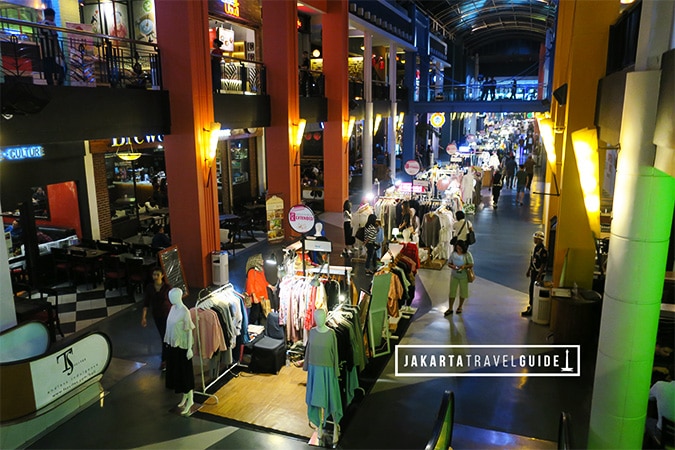 It isn't particularly large by Jakarta mall standards. Citos has a department store, grocery store, a gym, nightclub, and a few other shops to go along with a wide range of restaurants.  
When you are shopping at CITOS it feels more like a restaurant gallery opposed to a mall because of its small size but extensive selection of dining options.
It has some good local restaurants as well as international cuisines to choose from. For example, you will be able to choose from Vietnamese, Malaysian, German and Italian restaurants by going there.
The small central atrium of Cilandak Town Square often plays host to small craft sales and thematic sales on weekends, whereas the bottom floor also has small booths set up with local merchants selling products between the restaurants.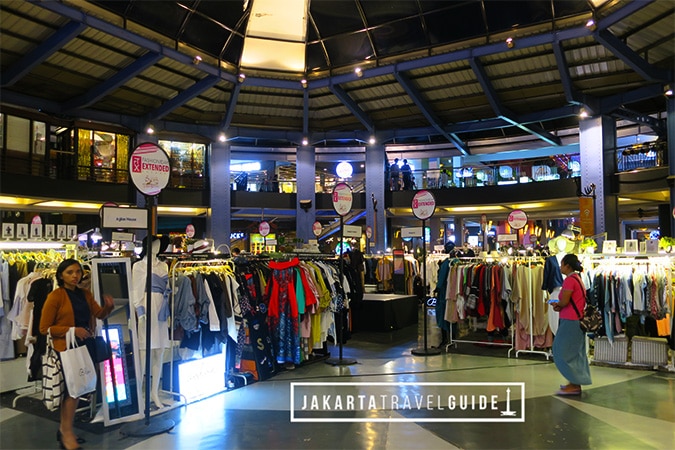 Occasionally, Cilandak Town Square (CITOS) is the site of small concerts and shows on weekends. They convert the main floor of the mall into an intimate concert venue. This is a unique feature of CITOS that many other shopping malls in Jakarta simply don't offer.
If you are in this area of Jakarta, Cilandak Town Square, or CITOS, is a good option for eating out or grabbing a coffee with some friends.
---
Cilandak Town Square: Essential Visitor Information

Opening Times:
Sunday: 10 am – 12 am
Monday: 10 am – 12 am
Tuesday: 10 am – 12 am
Wednesday: 10 am – 12 am
Thursday: 10 am – 12 am
Friday: 10 am – 2 am
Saturday: 10 am – 2 am
Address
Jl. TB Simatupang No. Kav. 17, RT.2/RW.1, Cilandak Bar., Cilandak, Kota Jakarta Selatan, Daerah Khusus Ibukota Jakarta 12430
---
What is around CITOS (Cilandak Town Square) in Jakarta?
If you want to shop or dine at CITOS in south Jakarta you can now take the MRT to Fatmawati Station. CITOS is just a short drive from the station.
Cilandak Town Square is not situated in a tourist-centered area of the city.
It is located quite close to the southern toll road and not too far from the MRT line that runs south down Fatmawati to Lebak Bulus.
Consequently, it is visited more by locals and expats living in Pondok Indah and Cilandak than international visitors to the city.
Other Attractions in South Jakarta
It is a good spot to drop in for breakfast or lunch if you are heading south to some of Jakarta's southern attractions such as Ragunan Zoo, Taman Mini Indonesia, or Pasar Kramat Jati.
All of these attractions are still quite far from Cilandak Town Square, but it still serves as a good starting point before you travel to these attractions since they have fewer quality restaurant options around them. These are some of Jakarta's best attractions and they often get overlooked by visitors to the city because of their location in southern Jakarta.
It is also only a few kilometers away from Jakarta Intercultural School, which is regarded as the top international school in the country. Therefore, teachers and students from the school sometimes dine at CITOS as well.
Shopping Malls
Since CITOS does not offer the widest selection of stores or international brands, visitors might also want to explore some other shopping malls nearby. They include:
Pejaten Village Mall
One Belpark Mall
Although Fatmawati is notorious for terrible traffic, we all hope the MRT will help to reduce the jams.
The malls in Blok M are now surprisingly accessible from CITOS with the new MRT line.  
Malls you can explore in Blok M include:
Another affordable electronics mall within a few kilometers for Cilandak Town Square is ITC Fatmawati. It mainly specializes in cell phones and cell phone accessories.
Accommodation Options Near Citos
The direct area around Cilandak Town Square is not particularly well known for accommodation options.  
Most business visitors to this area of the city tend to stay at Hotel Kristal which is located a few kilometers away from CITOS.
Another option is staying in tourist-friendly Kemang.
Kemang is one of the favorite neighborhood for expats living in Jakarta. It is north of Cilandak Town Square, but it might be worth the drive if you want even more international and upscale dining options if you are visiting the city.
---
10 Closest Hotels to Cilandak Town Square (CITOS) in Jakarta
***Organized according to Star Rating
---
Summary: Shopping and Dining at Cilandak Town Square (CITOS) in Jakarta
CITOS is one of the best shopping malls for eating out and socializing in Jakarta. It is quite unique from many of the massive malls in Jakarta such as Grand Indonesia and Senayan City.
It is unique because it emphasizes eating and not shopping.
If you have ever been to cities such as Kuala Lumpur and Bangkok that have bar districts, it sort of feels like that. However, most of the places at CITOS are cafes which serve coffee opposed to alcohol.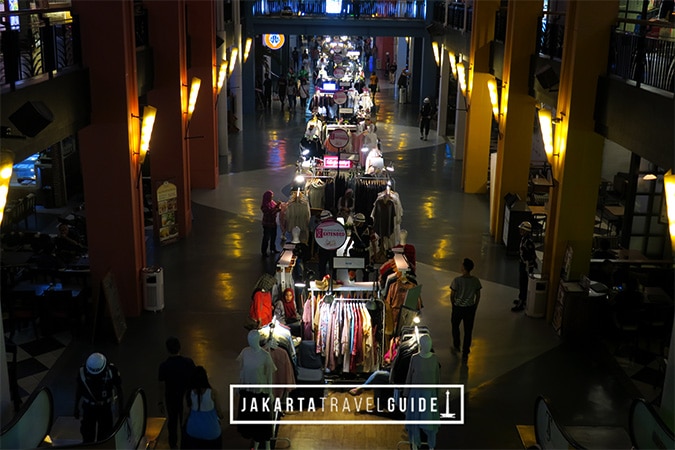 There are some bars at CITOS but it is definitely more tailored to the strong Indonesian coffee (kopi) culture.
Don't expect the places to be smoke-free at Cilandak Town Square. Most of the people there will smoke throughout the mall. Therefore, it is not the most ideal place for families during the evening.