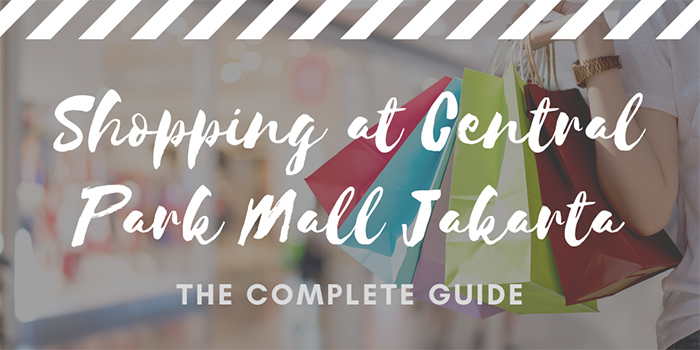 Everything you need to know about Central Park Jakarta – one of Jakarta's most popular shopping malls.
Central Park Mall Jakarta is a large shopping mall in the nation's capital. It is located about 4.5 km to the east of the Monas – Indonesia's National Monument.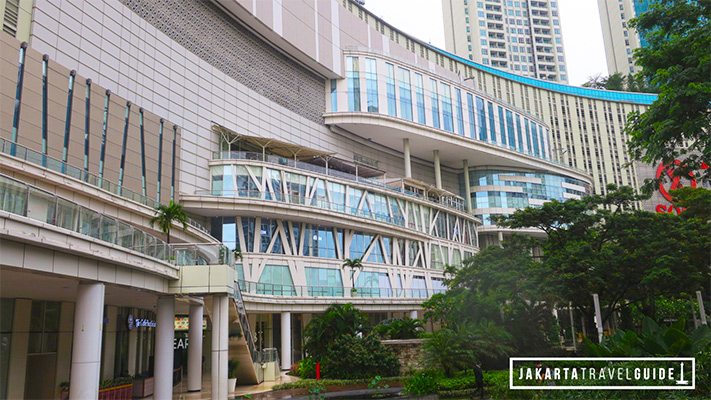 If you are shopping at Central Park Mall in Jakarta you should understand that it is part of a massive complex that also consists of an office tower, 3 apartments and the Pullman Jakarta Central Park. It was inaugurated on September 9th, 2009.
Collectively, this building complex is one of the largest in the world.
Although the mall has a wide selection of shops, it mainly caters to 'upper-middle consumers'. Some of the anchor tenants the mall include SOGO, Carrefour Transmart and CGV Cinemas. The cinema plays movies in English and offers international blockbusters.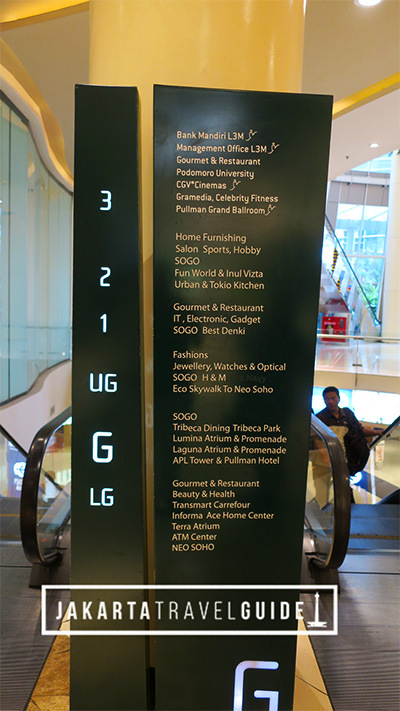 As the name suggests, the design of Central Park Mall was influenced by central park in New York. Although the park area is nowhere near as large as in New York City, it is still a good area for walking around when you are at the mall. The outdoor area has a nice sleek, modern design.
When you arrive at Central Park you can access the outdoor area by entering the mall and then walking to the northwest. The main portion of the mall has been constructed in a half-moon shape. The outdoor park area is in the middle of the complex. If you stay at the Pullman Jakarta Central Park you can overlook the outdoor area.
There are a few outdoor restaurants that overlook the park area as well. They have a nice ambiance if the weather is cooperating.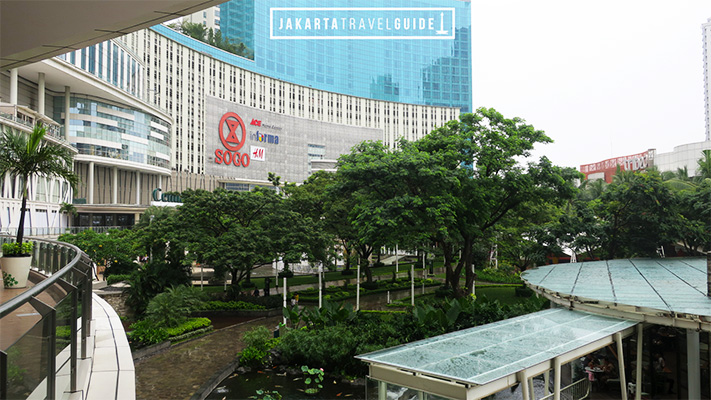 Another interesting feature of Central Park Mall Jakarta is the 'musical fountain' that is situated in the park. Musical water shows are conducted here for visitors to the mall.
---
Central Park Mall Jakarta: Essential Visitor Information
Opening Times: Everyday from 10 am to 10 pm
GPS Coordinates: -6.177647, 106.791111
Address: Jl. Letjen S. Parman No.28, RT.12/RW.6, Tj. Duren Sel., Grogol petamburan, Kota Jakarta Barat, Daerah Khusus Ibukota Jakarta 11470
---
What is located around Central Park Mall Jakarta?
There is no denying the fact that Central Park Mall is in an ideal location if you want to get some serious shopping done.
Shopping Malls
Directly to the southeast of the shopping center is Taman Anggrek Mall. This is also a large shopping center that has been popularized because of its indoor skating rink.
You can also walk to Neo Soho Mall from Central Park Mall. All you have to do is walk across the super modern, stylish and environmentally friendly 'Eco Sky Walk'.
Neo Soho Mall is quite popular for shopping, but also because Jakarta Aquarium is located in the mall!
Jakarta Aquarium is a well-managed, very modern family attraction that has been very popular with families since it opened. You can shop at Central Park Mall and easily walk over to Neo Soho to access the aquarium in under 5 minutes.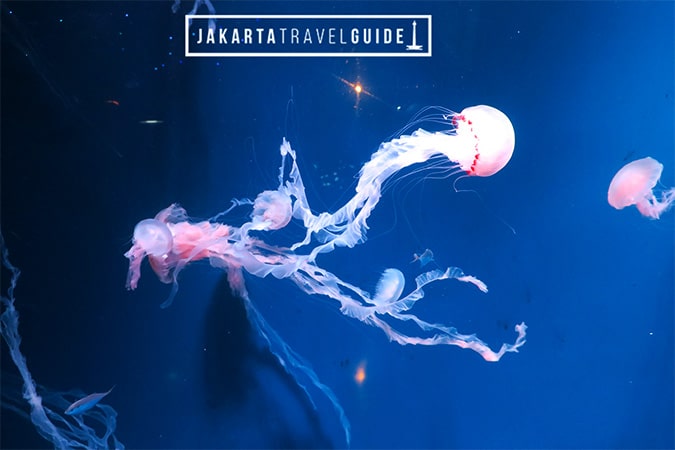 The next closest mall next to these two is Ciputra Mall (Mall Ciputra). You can drive there in about 8 minutes from Central Park Mall Jakarta.
Staying in this area of Jakarta makes the most sense if you are into serious shopping. The proximity of these malls to each other is convenient. But, if you want to do sightseeing downtown then Central Park Mall is a bit out of the way.
Major attractions like the National Museum and the National Gallery will take you some time if traffic is heavy.
Best Accommodation Options Near the Mall
The best hotel in this area is Pullman Jakarta Central Jakarta according to guest review scores. It is a nice modern property that is physically attached to Central Park Mall. It is convenient with shoppers because you don't have to spend a second in traffic to get to/from the mall!
Some other properties close to the mall include:
Twin Plaza Hotel and Office Tower
Other Attractions
If you are driving from Central Park Mall into the city center towards the Monas, then there are a few noteworthy attractions along the way.
Museum Textile and Pasar Tanah Abang Textile Market are two places worth checking out. You will find both of these interesting if are familiar with Batik – Indonesia's favorite fabric. Again, be sure to check traffic before you go – this area of Jakarta can get really congested during peak travel times.
To the west of Central Park Mall, you will mainly find apartment buildings and residential space.
---
10 Closest Hotels to Central Park Mall in Jakarta
***Organized according to Star Rating
---
Final thoughts about shopping at Central Park Jakarta
If you are shopping in Jakarta it can be a strategic idea staying near this area of the city. Central Park, Neo Soho, and Taman Anggrek are literally side-by-side.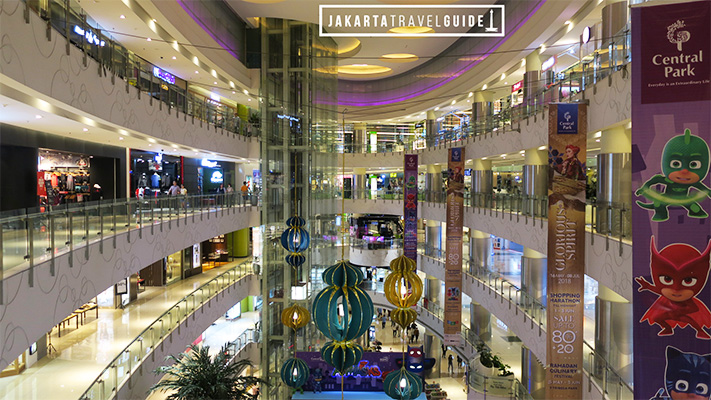 If you are traveling with children there are some good options here as well:
The rink in Taman Anggrek Mall
Jakarta Aquarium in Neo Soho
And of course the cinemas!
There is also a wide selection of restaurants and cafes at Central Park Mall and the adjacent malls. The underground walkway from Central Park to Neo Soho has a wide selection of dining options, with many affordable places to choose from. You should have no problem finding something to eat in this area of the city.
If you want to be closer to more of Jakarta's attractions, then consider staying closer to Bundaran HI MRT Station. From there you can access more public transportation and have a larger selection of high-quality hotels like the Mandarin Oriental and Grand Hyatt.