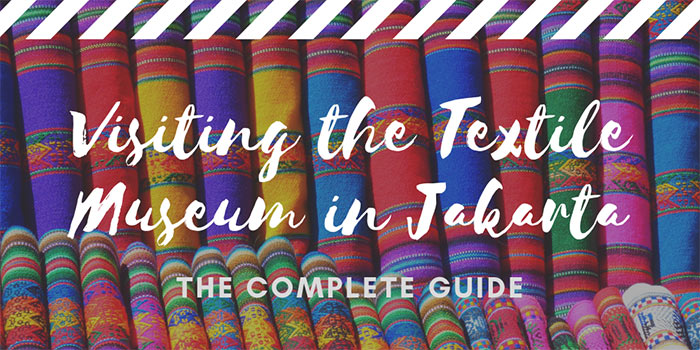 The complete guide to Museum Tekstil in Jakarta.
The Textile Museum in Jakarta (also known as 'Museum Tekstil' in Bahasa Indonesia) provides insight into the history of textiles, and more specifically, Batik – Indonesia's most popular fabric.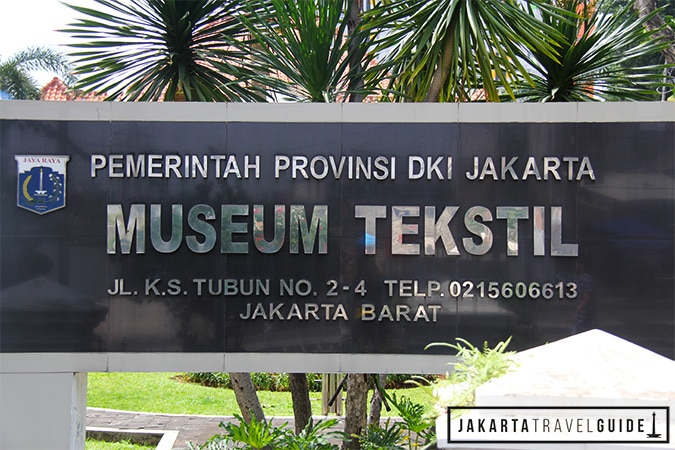 If you are in Jakarta, then consider visiting the Textile Museum to learn about the history of batik. You will also get the chance to make batik if you visit Museum Tekstil!
Batik is still commonly worn on a daily basis by Indonesians across the country, even if they are conducting business. Textiles have always played an important role in Indonesian culture whether they are used during ceremonies or rituals.
Batik, in particular, adds vibrancy to Indonesia. With intricate designs and beautiful colour schemes, batik is currently used all over the nation in one way or another and for good reason, it's beautiful!
The Textile Museum in Jakarta is a great place to see ancient batik, but it doesn't have the largest showroom. It is a non-profit organization that emphasizes education through exhibitions, seminars, workshops, research and publications.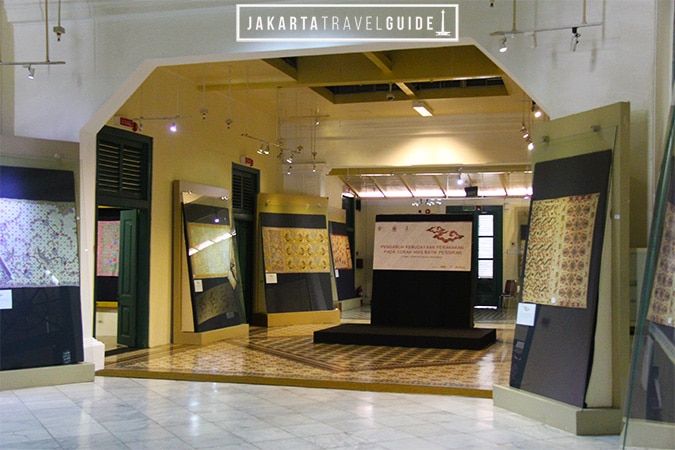 ---
JTG Insider Tip: Making Batik at Jakarta Textile Museum
The Textile Museum (Museum Tekstil) in Jakarta is often overlooked by visitors to Jakarta.  Another awesome experience that many visitors simply don't know about is the 'Batik Making Courses' that are offered at the Textile Museum. This is partially due to the lack of information in English at the Museum, and also, the location of the courses.

When you arrive at the Textile Museum you will immediately notice some large white colonial buildings. These showcase batik pieces from over the years. The batik courses are actually located at the back of the Museum complex which explains why many visitors don't even know they are happening!  The building is called the "Batik Pavilion."
Making batik is a really interesting, truly Indonesian experience, so we strongly suggest at least checking out the courses. It will feel really 'local', but don't be shy. If you don't have the time or interest to make some batik, you will still surely learn something by checking out the other participants' pieces of work.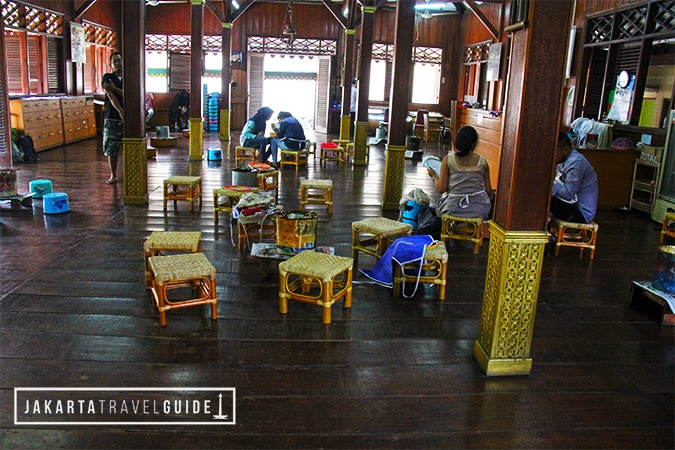 The Textile Museum in Jakarta also provides different courses aside from basic batik workshops. Some examples include natural dye courses, "Ikat-Celup (Tie-Dye)", sequence application, silk painting, embroidery and creating textile patterns on pottery.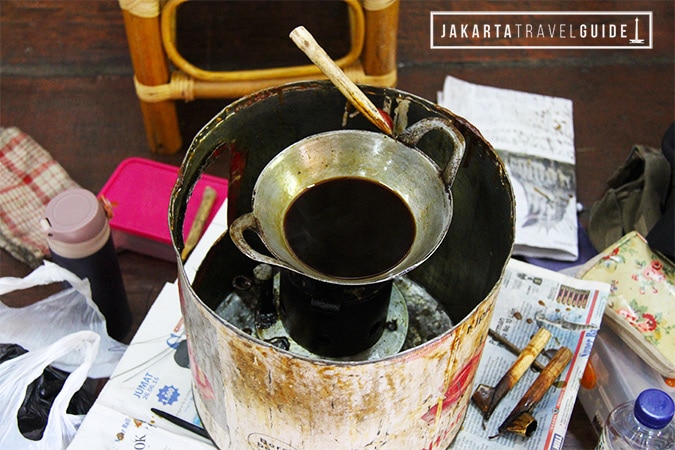 It is common to see 'well researched' tourists in Jakarta making batik at the Textile Museum. Give it a try, you might really enjoy the experience.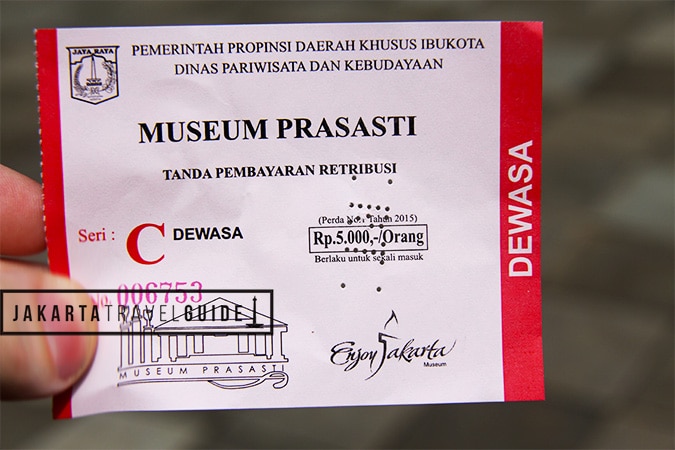 ---
The Pro's and Con's of Visiting the Textile Museum
Why you should visit the Textile Museum in Jakarta?
Jakarta's Textile Museum is a very affordable place to check out while you're in Jakarta.  
Some of the Batik and other textiles on display are really beautiful, and also quite ancient.
During our visits to the Textile Museum, it hasn't been overly crowded which is always a good thing when you are trying to look at stuff on display. The most interesting thing about visiting the Textile Museum in Jakarta is trying to complete a course on making batik.  These courses feel really 'local' and they are not overly commercialized. Learning by 'doing' is a really rewarding experience at the Museum.
The textile museum is also close to Tanah Abang Market and the popular Thamrin shopping malls (Thamrin City, Grand Indonesia, and Plaza Indonesia) which makes it a convenient spot near central Jakarta to explore other worthwhile attractions.   
Why you might not want to visit the Textile Museum in Jakarta?
If you are expecting a massive, modern textile museum then you might feel a bit disappointed.  
The Textile Museum is quite small and very local. The area around the Museum is a bit rough and not the most pleasant place to walk around to other destinations. If making batik, or learning about it does not interest you, then you might want to check out other attractions in Jakarta if you are tight for time.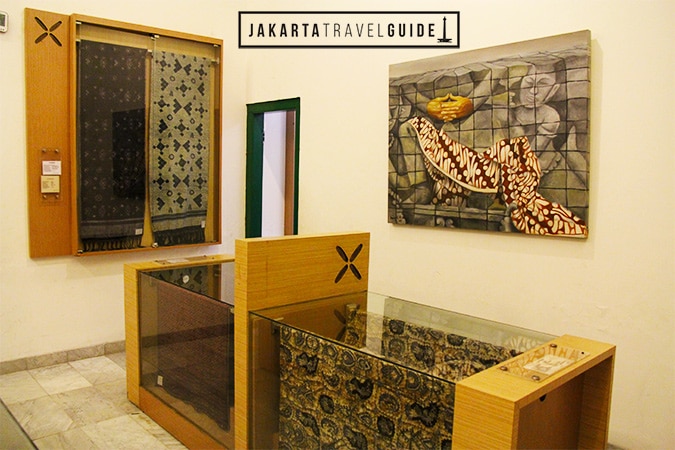 ---
What is Located around the Textile Museum in Jakarta?
The Museum Tekstil in Jakarta is located in Tanah Abang. This is an area of Jakarta that is known for bustling streetside markets and lots of Batik! It is only 2.5 km southwest of the Monas. Therefore, it is possible to visit the Textile Museum during the same day at the National Museums of Indonesia and other attractions in central Jakarta.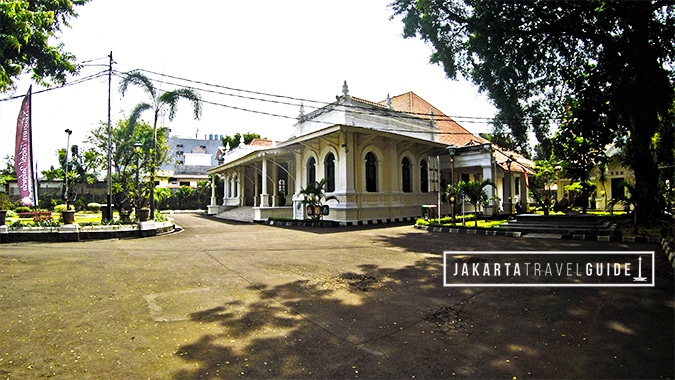 The closest public transportation to the Textile Museum is Tanah Abang Commuter Station.
Once you are finished visiting the Textile Museum, then consider checking out Pasar Tanah Abang Textile Market. This is one of, if not the best market in Jakarta for buying batik and other textiles.
If you want to get between the Textile Market and the Textile Museum you can walk or arrange a short ride. This isn't the nicest area of the city, so you might feel more comfortable driving. The distance between them is only about 700 meters.
More Attractions near the Museum
If you want to explore the area west of the Textile Museum in Jakarta, then consider visiting the following points of interest:
Within a few kilometers east of the Textile Museum you be able to visit the following points of interest:
Needless to say, the Textile Museum in Jakarta is close to many of the city's most popular attractions.
Best Accommodation Options Near the Museum
Many of the hotels directly around the Textile Museum in Jakarta are budget properties. Some of them are okay, whereas others are not very good. This is one of the 'grittier' areas of Jakarta.
Hotel Kalisma and Hotel Alma are two of the closest hotels to the Textile Museum, but they receive below-average reviews from guests.
If you want to stay close to Tanah Abang and the Textile Museum, consider staying near  Bundaran HI in Thamrin.
This is a much cleaner and safer area than Tanah Abang, and it has excellent hotel options. Some of the best hotels within 10 minutes of the Textile Museum include:
These are all located only a few kilometers southeast of the Textile Museum. They commonly receive review scores above 9/10 on major booking sites such as Agoda and Booking.  
If you stay at one of these properties you will be within 1 minute of Bundaran HI MRT Station.
---
JTG Insider Tip: Tanah Abang 'Market' Visit
When you arrive at the Textile Museum in Jakarta you will most likely feel like it's not located in a tourist area. Therefore, visitors typically visit the Museum and then go back to their hotel or another major attraction such as the Monas or the Kota Tua area.

Instead, try visiting Tanah Abang Textile Market (Pasar Tanah Abang) which is one of the busiest markets in all of Jakarta.

The market is literally 700 meters from the Textile Museum.  Just be sure to bring your camera and keep your valuables in a secure spot because it can get really crowded.

If you don't feel comfortable walking, then you can easily get a taxi or another form of transport (Grab/Go-Jek) to get there.  The market is in a large building, but it also 'spills' onto the street towards Tanah Abang Commuter Station.
---
Our Opinion – Visiting the Textile Museum in Jakarta
The Textile Museum in Jakarta is one of those low key attractions that can be really rewarding to visit if you have the right mindset.  
Going there expecting to have state of the art buildings with modern exhibits is not what you will find. When we visited the 'Batik Making Workshops' we really enjoyed how uncommercialized they were.  Most of the people there don't speak English and it really feels traditional and authentic.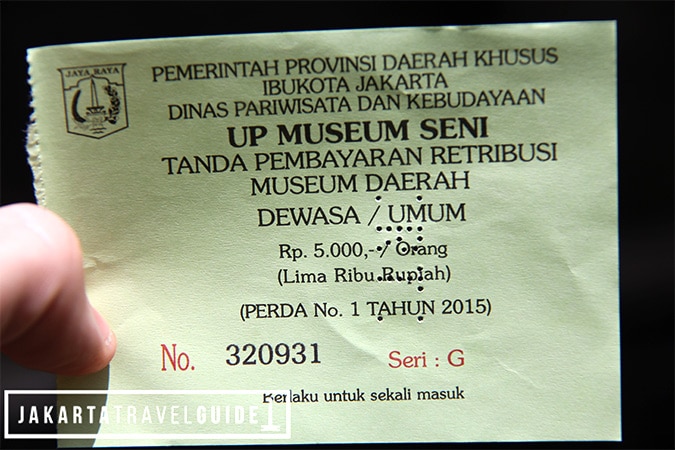 When you consider that it's only 5,000 IDR for adults (around $0.50 USD) to enter the Museum and 40,000 IDR for local Indonesians and 75,000 IDR for foreigners to complete a batik making course it is excellent value.  
If you have the time, you should strongly consider visiting the Museum, but be sure to check out the batik courses as well to maximize your experience.  
---
10 Closest Hotels to Textile Museum in Jakarta
***Organized according to Star Rating