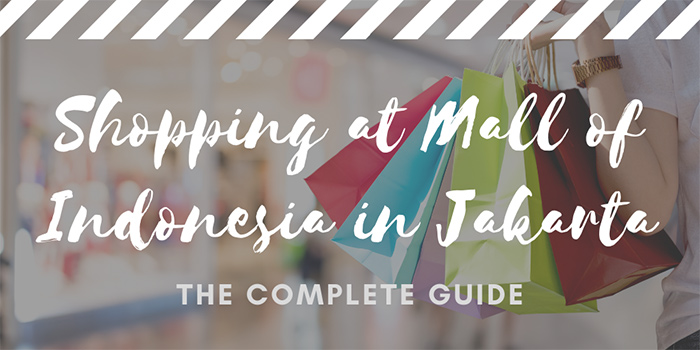 The complete Guide: Everything you need to know about Mall of Indonesia.
Mall of Indonesia is a shopping complex located in Kelapa Gading – an area of North Jakarta.  To help you place its location into context, it is about 9.5 km northeast of the Monas – Indonesia's National Monument that is located in central Jakarta.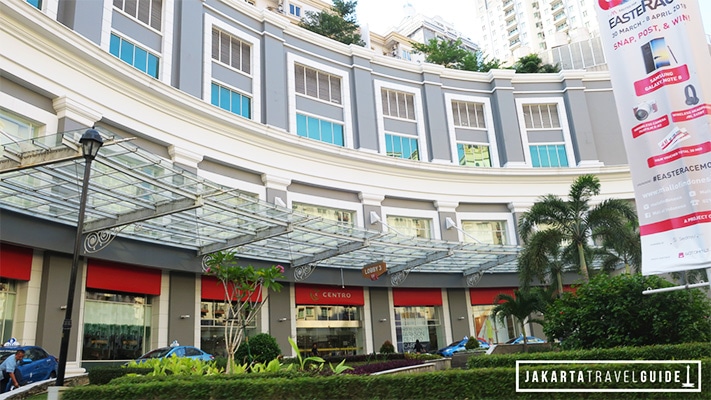 The acronym 'MOI' is commonly used throughout Jakarta to represent Mall of Indonesia.
Mall of Indonesia's location is a bit unique from other malls in Jakarta because it is surrounded by an integrated complex of apartments and shops. The direct area around the mall doesn't really look like other places in Jakarta because of the way the development is set up.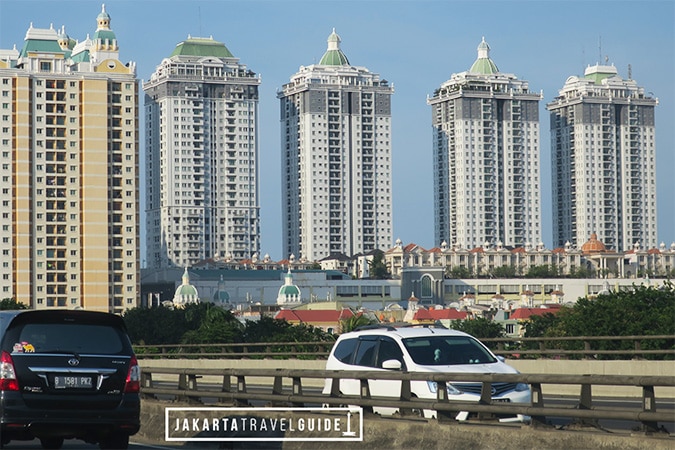 It is possible to completely walk around Mall of Indonesia without having to deal with heavy road traffic because it feels like another city, isolated all by itself.  Naturally, the adjacent apartment buildings provide MOI with a lot of local shoppers.
The construction of Mall of Indonesia was finished in 2008 and it has recently been going through some additional renovations.  
When you shop at Mall of Indonesia you will notice that it has some large anchor stores and the usual mix of local and international branded stores as well.
Overall, however, it definitely offers more activities for children in comparison to other malls of similar size in Jakarta. It has been branded in the past as a family-oriented shopping complex. Therefore, if you have children and you are in Jakarta it's a pretty good place to spend some time.
Indoor playgrounds, arcades, and some gymnastic courses are some of the things you will find at Mall of Indonesia. There is also a cinema on the top floor of the mall that plays both international and domestic movies. If a movie is shown in English, then Bahasa Indonesia subtitles are provided for local viewers.
Mall of Indonesia also has a hotel called All Sedayu Hotel Kelapa Gading physically attached to it. This is a very convenient place to stay if you want to get some shopping done at the mall or if you are conducting business in the Kelapa Gading area.
The Kelapa Gading area has a large population of Chinese Indonesians living there. Therefore, you will notice more restaurants tailoring their menus in Mall of Indonesia and the general area to suit the local population dynamics.
---
Mall of Indonesia Essential Visitor Information
Opening Times: Everyday : 10 am-10 pm
Address: Jl. Raya Boulevard Barat Kelapa Gading Jakarta Utara 14240
---
What is around Mall of Indonesia in Jakarta?
Mall of Indonesia is actually located in a very strategic place if you are visiting Kelapa Gading. There are some quality hotels very close to the mall. Similarly, there are also three or four additional shopping malls within a five-minute drive (or less) of MOI.
Accommodation Options
If you are planning on visiting Mall of Indonesia there are three hotels that are very close:
Of these, ALL Sedayu is the most convenient because it is physically attached to the mall and its entrance is only about 5 meters from the north entrance of Mall of Indonesia.
You can easily go shopping at Mall of Indonesia and then carry your bags back to your room without much effort. ALL Sedayu is also a popular choice for visitors conducting business in this area of Jakarta.
Whiz Prime Hotel Kelapa Gading and eL Royale Hotel Jakarta are both only about 200 meters away from Mall of Indonesia.
Therefore, if ALL Sedayu doesn't suit your budget or personal preferences, then possibly one of these will. You can easily walk from either of these properties to Mall of Indonesia.
As mentioned before, Mall of Indonesia is also located quite close to other good malls in Kelapa Gading.
Other Shopping Malls
Mall Artha Gading is the closest shopping mall to MOI.  
It is about 500 meters north of Mall of Indonesia. You can easily walk or drive between these malls in well under 10 minutes.
The other shopping malls near Mall of Indonesia are situated to the southeast. The closest shopping centre in this direction is Lotte Kelapa Gading.
This technically isn't a mall, but it is a large department store.
To get to the largest mall in the Kelapa Gading area from MOI you will have to drive or walk about 2.3 km southeast to Mal Kelapa Gading.
This is the largest and busiest mall in Kelapa Gading.
Mal Kelapa Gading has an extensive selection of stores and restaurants to select from. La Piazza, is an outdoor social area that has restaurants, bars and an outdoor stage. It is connect to Mal Kelapa Gading.  The best hotel in this area is Harris Hotel and Convention Kelapa Gading.
Public Parks
If you are staying near Mall of Indonesia and you are interested in exercising, then there are two public parks near Mal Kelapa Gading and La Piazza:
These two parks are located adjacent to each other. Therefore, it's possible to combine them while doing a run or a walk.
---
10 Closest Hotels to Mall of Indonesia in Jakarta
***Organized according to Star Rating
---
Summary: Shopping at Mall of Indonesia in Jakarta
Like many of Jakarta's Malls, Mall of Indonesia has a large selection of stores and restaurants to choose from. Overall, it is more tailored to families. You will find more children-friendly activities at MOI in comparison to other malls throughout the city.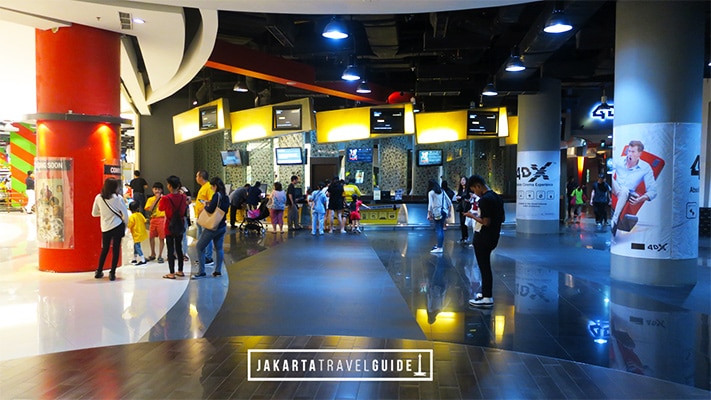 This is a smart strategy because there are so many kids in Jakarta.
The city is still lacking enough outdoor space for family time. This makes weekend mall trips the next best option for most families living in Jakarta.
Mal Kelapa Gading offers a larger selection of stores, restaurants and services than MOI, so if you only have the chance to shop for one day it's hard to choose Mall of Indonesia over Mal Kelapa Gading.