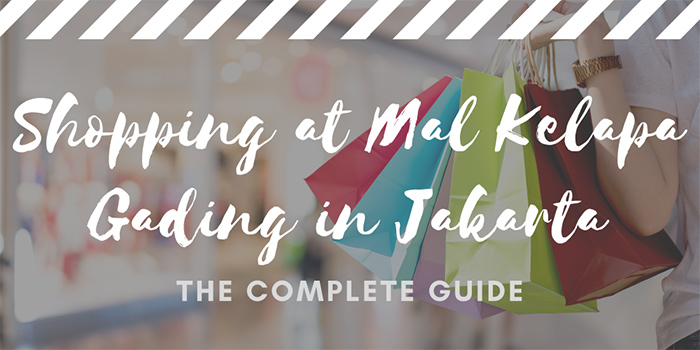 The complete guide to Mal Kelapa Gading – one of Jakarta's largest shopping centers.
Mal Kelapa Gading (Kelapa Gading Mall) is a massive shopping mall that is located in an area northeast of central Jakarta called Kelapa Gading. To help you place its location into context, Mal Kelapa Gading is located about 11.5 km northeast of the Monas – Indonesia's National Monument which is located in the heart of central Jakarta.
Mal Kelapa Gading is the largest and the most established mall in the entire Kelapa Gading area. It has over 600 stores spread over multiple mall buildings. When it first opened in 1990 it was first called Kelapa Gading Plaza, but as it grew in size with the addition of new mall sections, it was later named Mal Kelapa Gading.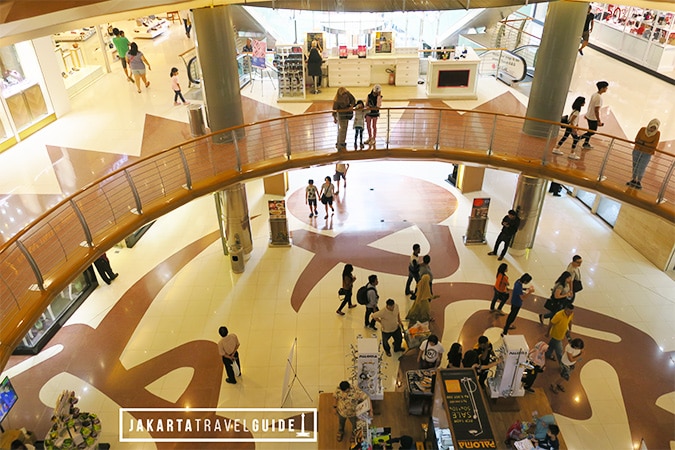 If you happen to visit Mal Kelapa Gading on a weekend it can get very, very busy. There is lots going on there, with plenty of shops and restaurants to choose from. It also has a good selection of family oriented services such as a large cinema complex, a bowling alley, and an area dedicated to children's games.
Of the shopping centers in Kelapa Gading, Mal Kelapa Gading has the most extensive selection of restaurants and cafes to choose from. It has two major eating areas: Gourmet Walk and Food Temptation. Food Temptation is a massive food court.
If you decide to shop at Mal Kelapa Gading (Kelapa Gading Mall) one of the most interesting things to do is to walk from the northern end of the mall to the southern end.
As you get closer to the southern end you will reach an interesting outdoor walkway that leads you to La Piazza – an outdoor dining complex.
La Piazza is a cool, unpretentious social area that has a music stage, a bar and a wide selection of Indonesian snacks (street food) and seafood restaurants.
Keep in mind that Kelapa Gading has a large population of Chinese Indonesia's living there. La Piazza looks like it could be tailored towards their social preferences to a certain extent which is nice to see.
La Piazza is an interesting place to check out because it is quite unique from other dining areas in Jakarta. It has a very laid back vibe due to its rustic design.
If you are shopping at Mal Kelapa Gading you can also get a shuttle bus to the airport. They have scheduled buses that depart from the mall. They also have feeder buses to selected areas of Jakarta. 
Like most of Jakarta's malls, you will find lots of food and beverage choices.  Mall Kelapa Gading has a few dining areas including a massive food court.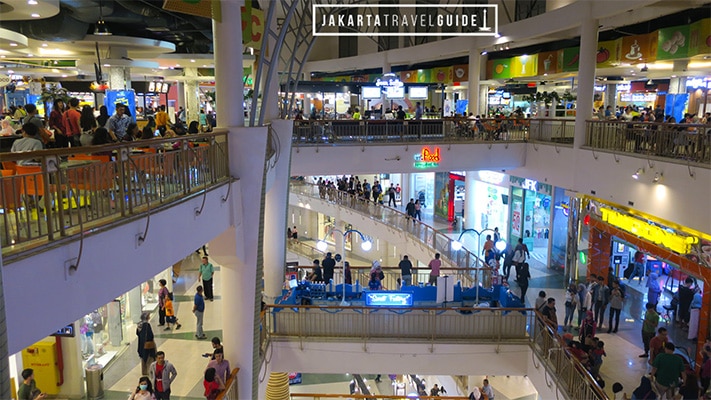 There are multiple nursery rooms, so it is a family-friendly environment.
It is now possible to take the LRT to Mal Kelapa Gading. Although the LRT network is still not completely finished, as the years go by it will become easier and easier to shop here because of the connectivity throughout Jakarta.
---
Mal Kelapa Gading – Essential Visitor Information
Opening Times: Every day:  10 am – 10 pm
Address: Jalan bulevar kelapa gading Blok M, RT.13/RW.18, Klp. Gading Tim., Klp. Gading, Kota Jkt Utara, Daerah Khusus Ibukota Jakarta 14240
---
What is around Mal Kelapa Gading in Jakarta?
With Mal Kelapa Gading being the largest and most 'happening' shopping mall in this area of Jakarta, it technically is the main reason why many Jakartans want to come to Kelapa Gading in the first place.
But this doesn't mean that it is the only point of interest in this area.
As mentioned before, also consider walking over to La Piazza (especially during the evening time on weekends) to watch some live music while snacking on some tasty Indonesian favorites.
Hotel Options Nearby
Conveniently, one of Kelapa Gading's best hotels is right near Mal Kelapa Gading – Harris Hotel and Conventions Kelapa Gading.
This is attached to La Piazza and just a few hundred meters south of Mal Kelapa Gading. You can walk to Harris Hotel from the mall in just a few minutes.
Public Parks
Just across the road from Harris Hotel you will find two public parks (Taman Jogging 1 and Taman Jogging 2).
If you are near Kelapa Gading Mall, you can also go for a run or workout at the outdoor gym. Since neither one of these parks is very large you might want to run around both of them to make your distance a bit longer.
Taman Jogging 2 (located to the east) has an outdoor gym that you can use, but it can get busy on Saturday and Sunday mornings.
Taman Jogging 1 (to the west) is known for recreational fitness classes, especially on Sunday mornings. A large number of locals come out for the workouts which is awesome to see.
Other Shopping Malls in Kelapa Gading
Although Mal Kelapa Gading is one of the largest shopping malls in Jakarta, it doesn't have everything!
There are two other malls a few kilometers away if you want to consider some other options as well:
They are both located within 500 m of each other so it's easy to see both of them during the same trip.
Staying within walking distance of Mal Kelapa Gading is a very practical idea if you are visiting this area of Jakarta.
Aside from Harris Hotel and Conventions Kelapa Gading, there are two other hotels right in the vicinity of the mall and they include:
Hotel Kelapa Gading Jakarta is actually physically connected to Mal Kelapa Gading whereas Favehotel Kelapa Gading is right beside Harris Hotel and therefore only a few minutes from the mall.
There is a new LRT Line that is being finished directly beside Mal Kelapa Gading so this should make it even easier to access this shopping complex in the years to come.
---
10 Closest Hotels to Mal Kelapa Gading in Jakarta
***Organized according to Star Rating
---
Shopping at Mal Kelapa Gading in Jakarta: Summary
Although Mal Kelapa Gading isn't located right in central Jakarta, it is still the largest and most popular mall in this area of the city.
It was originally built in 1990, so don't expect every section of the mall to look brand new. They have managed to cram a lot of stores and restaurants into it, so the selection is extensive. You can find everything from luxury branded products to very affordable local products.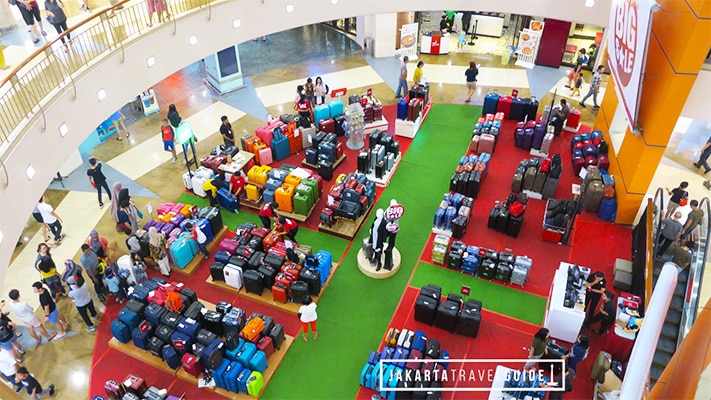 It isn't nearly as fancy as Plaza Indonesia or Pacific Place, but it is a great family mall with affordable prices and a very, very large selection to choose from.
If you are shopping at Mal Kelapa Gading you can also enjoy the cinema. Movies will always have Bahasa Indonesian subtitles for local viewers. They do play western blockbusters at this cinema.