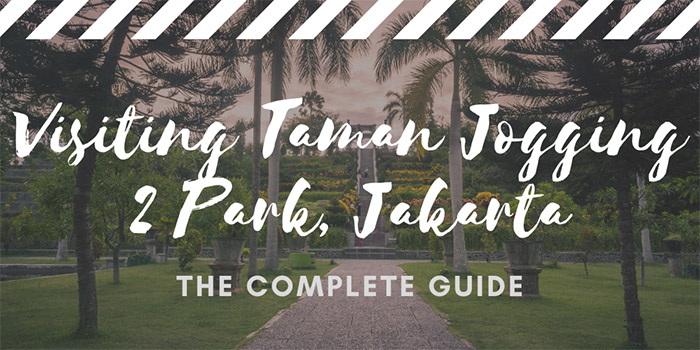 The complete guide to Taman Jogging 2 Park. Find all the info you need here.
Taman Jogging 2 is one of the more popular and accessible parks in Jakarta Indonesia. This small public park is located in Kelapa Gading – an area of North Jakarta. Taman Jogging 2 is located approximately 11.5 km northeast of the Monas and its surrounding museums in central Jakarta.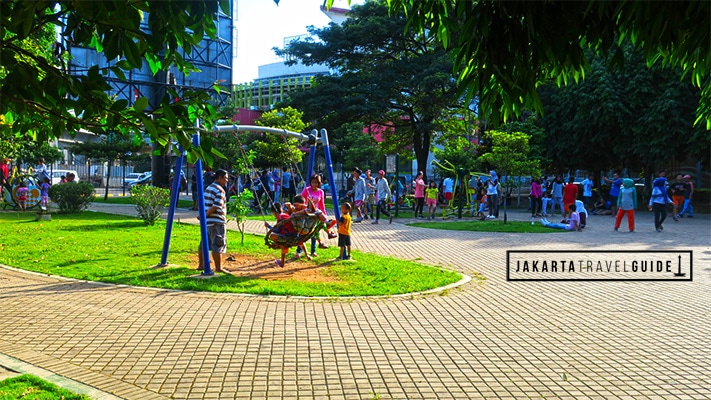 Taman Jogging 2, which translates to 'Jogging 2 Park' in English, is neither the largest or most popular park in Jakarta. But many locals in the Kelapa Gading area do make use of the green space. This is especially true on weekends.
The northwestern corner of Taman Jogging 2 has an outdoor gym with various workout machines that can be used free of charge. They tend to be quite busy with exercisers during Saturday and Sunday mornings when some of the locals don't have to go into the gym for the day.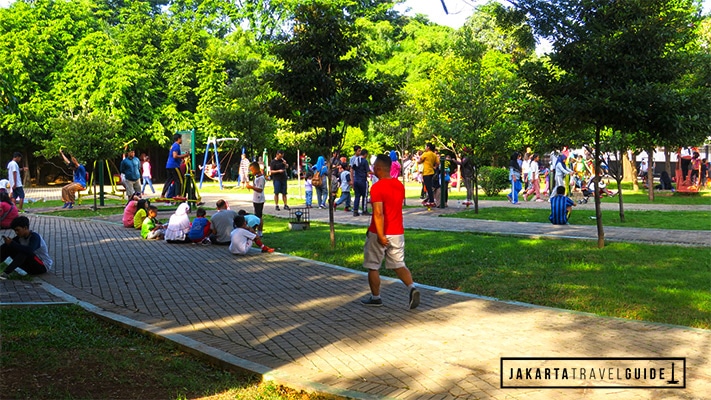 There is a really interesting 'street food' market along the southern side of Taman Jogging 2. Small vendors are set up there and they sell many of Jakarta's favorite snacks. Therefore, there is somewhere to refuel and rehydrate after you have completed your workout at the park.
In case you're wondering, this park has a '2' in its name because there is an adjacent park called Taman Jogging I next door. If you want to add some distance to your run, consider combining both parks (Taman Jogging 1 and Taman Jogging 2) into your workout. They are separated by a road adjacent to Bundaran Kelapa Gading (Kelapa Gading roundabout).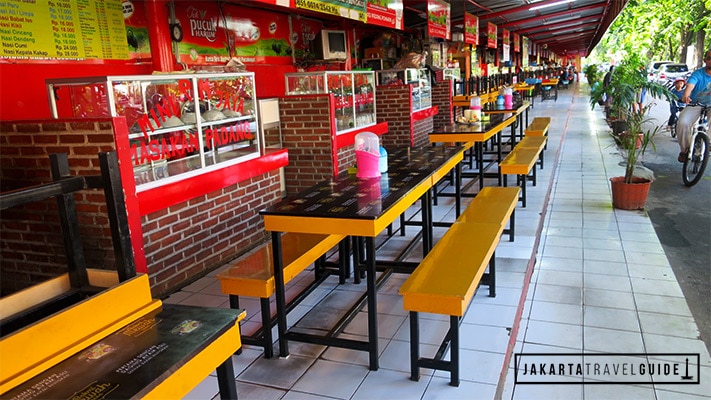 ---
What is around Taman Jogging 2  Jakarta?
Shopping Malls
This park is conveniently located in one of the best areas of Kelapa Gading. It is situated very close to the largest shopping mall in this area (Mal Kelapa Gading), and it's also only a few hundred meters away from arguably the best hotel in all of Kelapa Gading – Harris Hotel and Conventions Kelapa Gading.
These hotels are both just across the street from Taman Jogging 2. Mal Kelapa Gading seems to stretch on forever. It extends over various buildings with La Piazza being the closest to the park. This is an outdoor social area with restaurants, bars, a music stage and cheap food stands.
These are not the only points of interest that Taman Jogging 2 is close to. You can easily either walk or drive to Lotte Kelapa Gading, Mall of Indonesia and Mall Artha from the park.
Next door at Taman Jogging 1 there are weekend recreational exercise classes in the morning that are free of charge. Therefore, it's possible to complete a workout at the outdoor gym at Taman Jogging 2 and then go over to Taman Jogging 1 for the exercise class afterwards! These parks can get busy during weekends so be prepared in advance.
Staying near Taman Jogging 2 can be a very practical decision if you are visiting Kelapa Gading because of its proximity to Mal Kelapa Gading and Harris Hotel. But there are other hotels such as Pop! Hotel Kelapa Gading and faveHotel Kelapa Gading that are also within walking distance of the park.
A complete day in Kelapa Gading would consist of a morning workout at Taman Jogging 2 and Taman Jogging 1, mall hopping, a nice dinner at one of the various restaurants in the area followed by leisure at the cinema, bowling alley or La Piazza.
---
10 Closest Hotels to Taman Jogging 2 in Jakarta
***Organized according to Star Rating