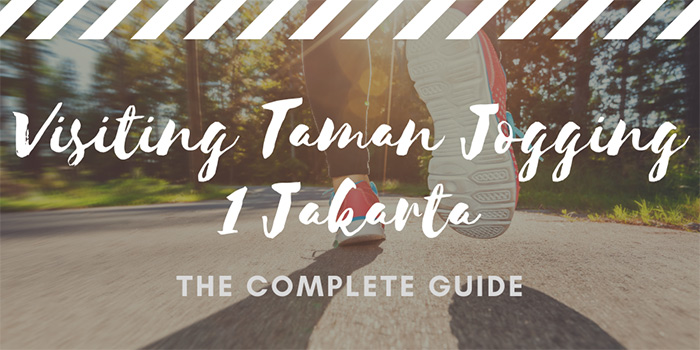 The complete guide to Taman Jogging 1 Park in Kelapa Gading.
Taman Jogging 1 is one of the main parks to see while in Jakarta. Visiting Taman Jogging 1 gives you the opportunity to enjoy some green space without leaving the city.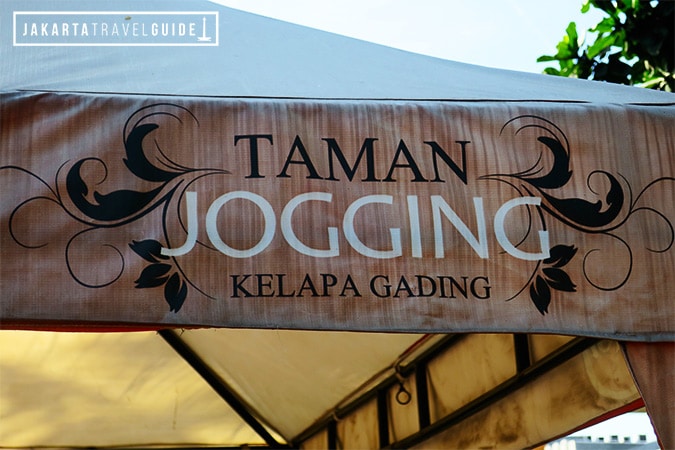 Taman Jogging 1 Visitor Information
Taman Jogging 1, which translates to 'Jogging 1 Park' in English, is a small patch of green space in Kelapa Gading – an area of North Jakarta.
To familiarize yourself with its location, Taman Jogging 1 is situated about 11.5 km northeast of the Monas – Indonesia's National Monument that is located in central Jakarta.  Kelapa Gading is an area that looks like its own city with plenty of residential towers, shops, and of course shopping malls.
Like most public parks in Jakarta, Taman Jogging 1 isn't the biggest park, but it does have some nice mature trees and greenery which provide some well-needed shade especially during the afternoon hours.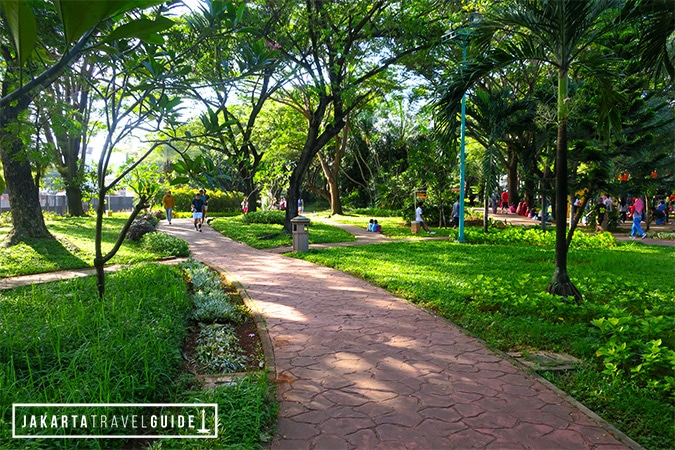 There are some shaded pathways around Taman Jogging 1 that will allow you to jog or run, but if you are a long-distance runner you are going to have to do multiple laps to get up to a reasonable distance.
Taman Jogging 1 is also known for some recreational, free-of-charge exercise classes especially on Sunday mornings. 
Many locals from Kelapa Gading go to Taman Jogging 1 to attend the classes with many others walking or jogging around the park at the same time. They typically play music to add some extra motivation for those who are attending.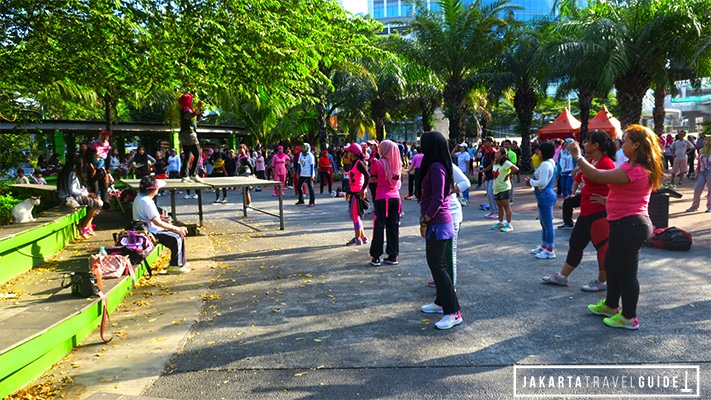 ---
What's Around Taman Jogging 1 Park?
Taman Jogging 1 is located in Kelapa Gading – an area known for shopping malls, residential complexes, and a large Chinese Indonesian population.
Actually, within a few hundred meters of Taman Jogging 1 you will find Kelapa Gading's most popular, and largest, shopping mall, Mal Kelapa Gading, as well as the best hotel in the area – Harris Hotel and Conventions Kelapa Gading.
If you happen to be at Taman Jogging 1, you can access either one of these by walking around Bundaran Kelapa Gading (the Kelapa Gading roundabout) in the northeastern direction.
You can have an interesting walk that starts at La Piazza and walking through its outdoor area on the way to Mal Kelapa Gading.
Mal Kelapa Gading is not the only shopping center close to Taman Jogging 1. To the northwest of the park, you will find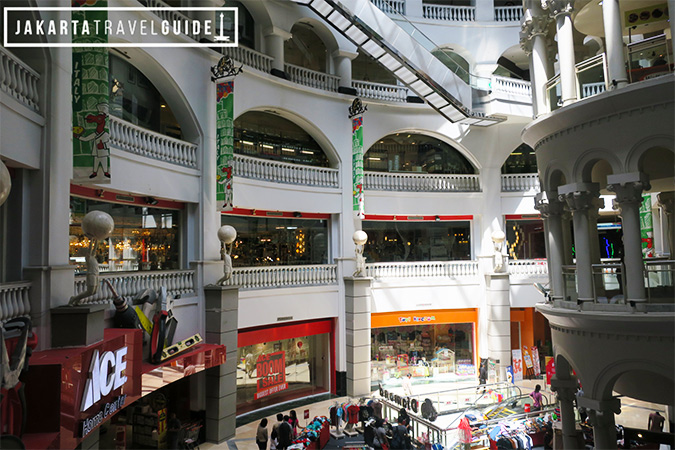 You can either walk or drive to them from the park, but driving might be the best option in the afternoon.
Taman Jogging 1 has a sister park called Taman Jogging 2, which is separated by a street, located to the east of Taman Jogging 1.
Taman Jogging 2 is a similar size to Jogging 1, but it does have some outdoor exercise machines that anyone can use.
But do keep in mind, the machines are occupied a lot of the time during the morning hours on Saturday and Sunday.
If you are planning on staying close to Taman Jogging 1 and Mal Kelapa Gading there are a few more hotel options that you might want to consider aside from Harris Hotel and Conventions Kelapa Gading such as:
Pop! Hotel Kelapa Gading is physically attached to Mal Kelapa Gading whereas faveHotel Kelapa Gading is located beside Harris Hotel.    
Taman Jogging 1 is by no means the largest or most impressive park in Jakarta, but it does provide some much-needed green space in a city that could use more! It is conveniently located within walking distance to some of Kelapa Gading's best shopping malls and hotels.
If you do visit Taman Jogging 1, try to combine your exercise with Taman Jogging 2 to take advantage of the outdoor gym that is located over there.
---
10 Closest Hotels to Taman Jogging 1, Kelapa Gading in Jakarta
***Organized according to Star Rating