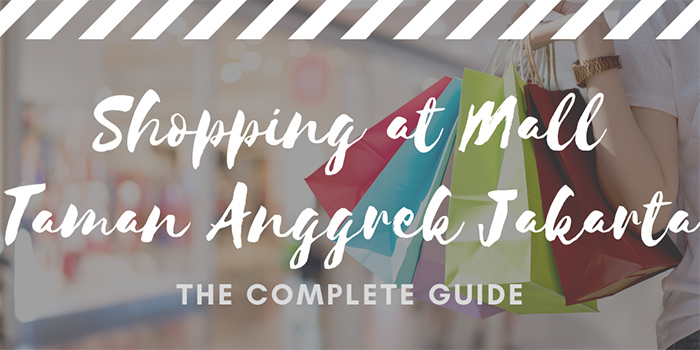 The Complete Guide: Everything you need to know about Mall Taman Anggrek in West Jakarta.
Taman Anggrek Mall is a popular shopping center in West Jakarta. You may also here this shopping center called Mall Taman Anggrek as well throughout the city. MTA or TA are common short form acronyms for this mall, so don't be surprised if you hear them!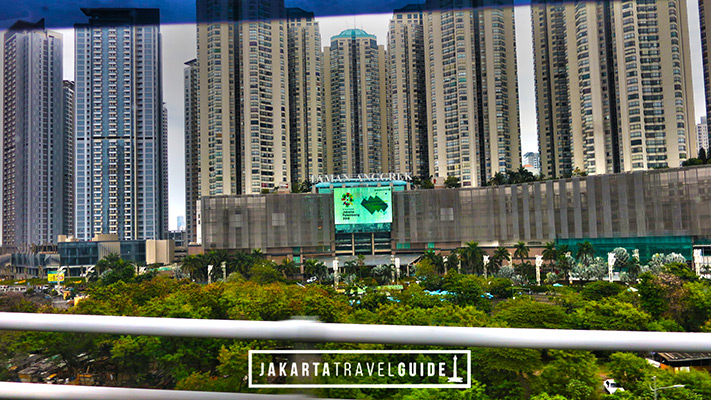 Mall Taman Anggrek translates to 'Orchid Garden Mall' in English. It is named after the garden that was located there prior to its construction. When it was first built in 1996 it was one of the largest malls in Southeast Asia.
Currently, the mall is surrounded by a series of 8 residential towers.
If you are planning on shopping Taman Anggrek is a convenient choice because it offers a wide range of services, brands, and activities. Currently, there are more than 400 specialized stores and throughout the seven-story structure. This spans an area of  360,000 square meters.
Ice Skating at Anggrek
One of the most popular activities within Taman Anggrek Mall is ice skating. There is an ice skating rink that is surrounded by eateries. If you want to know an interesting fact, this was the first skating rink in Southeast Asia! Although some ice hockey is played there, you can also rent skates and go public skating. This is a great family activity that is highly recommended if you are at this mall.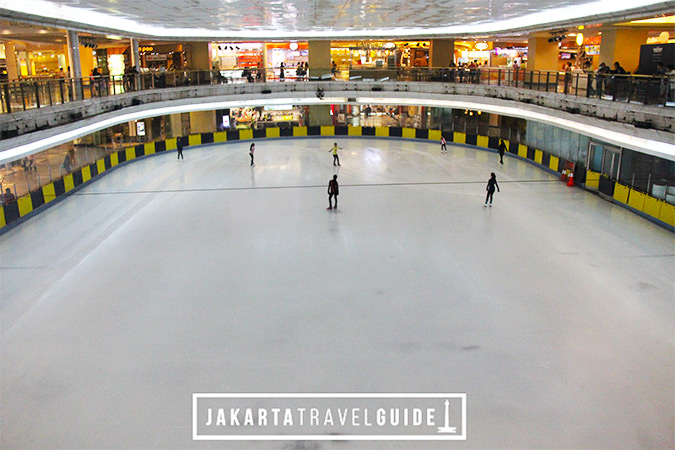 Aside from the rink Mall Taman Anggrek also has a large cinema complex. Both local and international movies are shown here. International movies are usually shown in English and Bahasa Indonesian subtitles are provided for local viewers.
When you enter the main entrance you will immediately notice the massive atrium – one of the largest in Jakarta at 800 square meters. This is only 1 of 20 different exhibition areas that are located throughout Taman Anggrek Mall. Naturally, these open spaces are popular on weekends when special events and promotions are going on.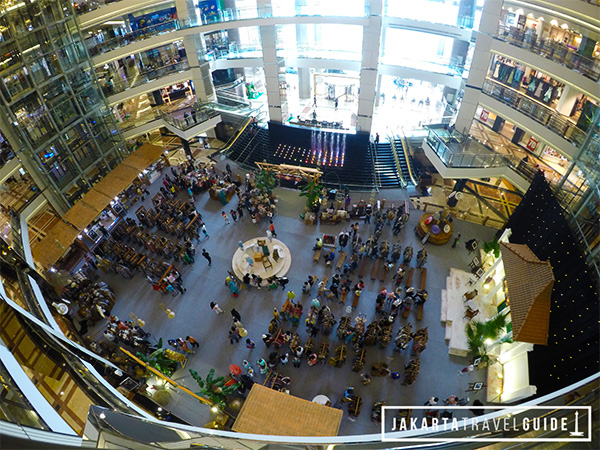 Like most of Jakarta's shopping malls, there are lots of restaurant and cafe options her as well. Since there is a lot of residential buildings surrounding the mall, it naturally receives plenty of local and expatriate visitors on a weekly basis.
Although Mall Taman Anggrek is already over 20 years old, it is very close to other modern malls in Jakarta.
---
Taman Anggrek Mall Jakarta: Essential Visitor Information
Opening Times: Everyday from 10 am to 10 pm
GPS Coordinates: -6.178307, 106.792072
Address: Letjen S. Parman Street No.28, RT.9/RW.1, Tomang, Grogol Petamburan, West Jakarta City, Jakarta 11440
---
What is located around Taman Anggrek Mall Jakarta?
Shopping Malls
After Taman Anggrek was built, other shopping malls followed in this area of Jakarta. This is the most popular shopping district in West Jakarta. Aside from Anggrek, you can easily shop at the following malls:
Central Park Mall
Neo Soho Mall
Ciputra Mall
These malls are all located along Jakarta Inner Ring Road. Therefore, you can easily go to all of them in one day if you have enough energy.
Accommodation Choices
Since Taman Anggrek Mall is surrounded by apartment buildings there aren't too many hotels right within walking distance of the mall. Many visitors stay at the Pullman Jakarta Central Park Hotel.
It is physically attached to Central Park Mall. This is the closest shopping center to Taman Anggrek. You can walk between these properties or take a short ride.
Once you are at Central Park Mall you can use the Eco SkyWalk to access Neo Soho Mall. This is a modern walkway that connects the two shopping malls.
Neo Soho Mall is smaller than both Central Park and Taman Anggrek. It is quite popular because it houses Jakarta Aquarium – one of the new and extremely popular family attractions in Jakarta. If you have a family, highly consider checking this spot out. They have live animal feeding times and shows to keep visitors entertained.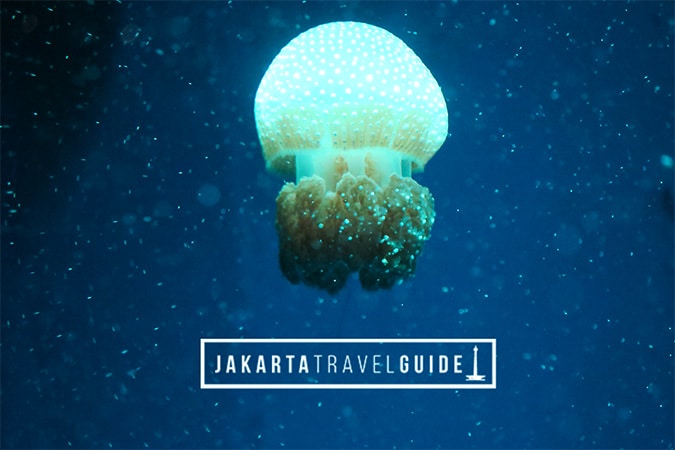 Ciputra Mall (Mall Ciputra) is the farthest of these malls from Taman Anggrek. It is about an 8 minute, 2.5 km drive away.
There is no question that this is a great shopping area in Jakarta. However, you may find it more convenient to stay closer to central Jakarta. This is especially true if you plan on sightseeing during your time in the city.
If you do want to stay in the area around Taman Anggrek Mall here are a few options nearby:
Twin Plaza Hotel and Office Tower
Keep in mind that the Pullman (attached to Central Park Mall) is still likely to be your best bet.
Other Attractions
If you want to stay close to the Monas in order to access the National Museum and National Gallery then it can take a while. Traffic can be heavy around Anggrek.
Along the way, you might want to visit the Textile Museum and Pasar Tanah Abang Textile Market. These are two popular points of interest if you want to learn more about Indonesian Batik.
---
10 Closest Hotels to Taman Anggrek Mall in Jakarta
***Organized according to Star Rating
---
Final thoughts about shopping at Taman Anggrek Jakarta
Although Taman Anggrek is neither Jakarta's largest or newest mall anymore it is still popular with foreigners and locals.
The skating rink is a nice place to relax and just watch people skate around. It is always interesting to see ice rinks in tropical climates and Jakarta is no exception.
Most tourist attractions are located to the east of Taman Anggrek in central Jakarta. However, one place you might want to check out to the west of the mall is Museum MACAN. This is one of the newest art galleries in Jakarta.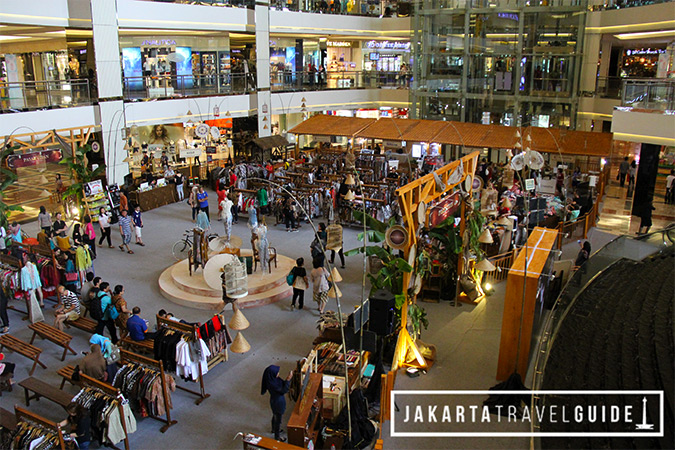 It is very photogenic and extremely popular with visitors to Jakarta. You can drive there from Taman Anggrek Mall in 10 minutes (4 km) when traffic is light. Expect it to take 20-25 minutes in heavy traffic.