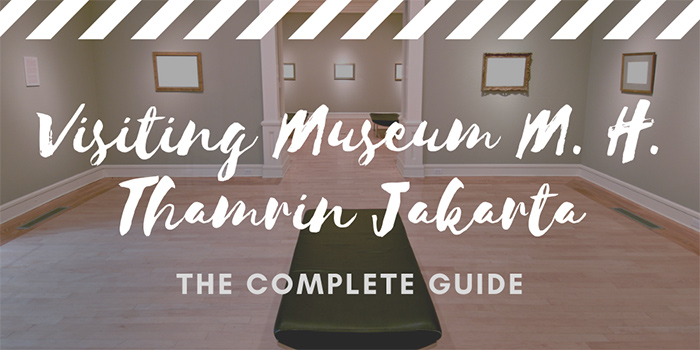 The most comprehensive guide to M. H. Thamrin Museum in Jakarta. Everything you need to know about M. H. Thamrin's pivotal role in the movement for Indonesian Independence.
Museum M. H. Thamrin is a tribute museum to the life of Mohammad Husni Thamrin.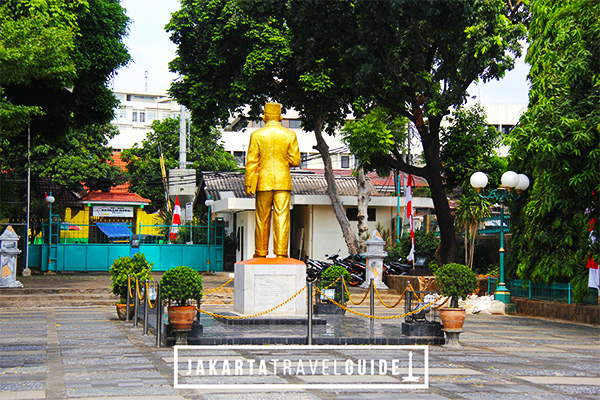 You may have heard of 'Thamrin' in central Jakarta – this is a very popular area of the city that is named after the very same person.
Mohammad Husni Thamrin played an important role in the Indonesian national movement and the fight to overcome colonialism within the country. He is considered to be a national hero and was officially declared one in 1964.
Consequently, Thamrin has various landmarks named after him in addition to M. H. Thamrin Museum. Some examples include:
Jalan M.H. Thamrin

: one of the main roads in central Jakarta

Mohammad Husni Thamrin School for the Gifted: a school that is situated in East Jakarta for students with an IQ of more than 120.

Statues of M. H. Thamrin: One is located near the Monas (Indonesia's National Monument). The other is located in front of M. H. Thamrin Museum.

M. H. Thamrin is also the face of the 2016 series of the 2,000 IDR Indonesian rupiah banknotes
His efforts fighting for the people and promoting the rights of indigenous people made the colonial government come up with reasons to arrest him. Towards the end of his life, he was under house arrest, accused of fighting the Dutch. He died on January 11, 1941.
Today, the M. H. Thamrin museum serves as a reminder of his efforts towards resisting colonialism. The building is dedicated to recounting the struggle for independence. It was the site where national leaders during the national movement period met for meetings about independence.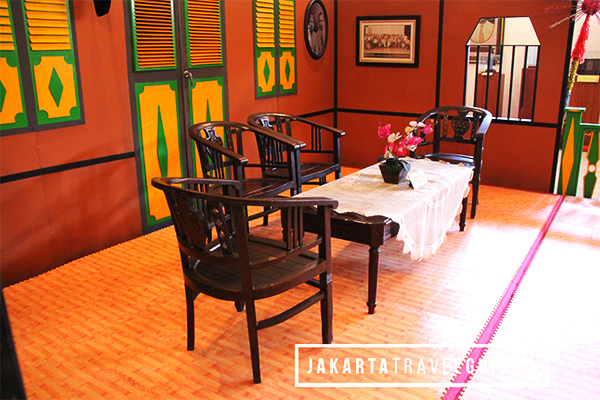 Many Indonesian domestic tourists visit this museum due to its nationalistic focus and history.
---
Collections and Exhibits at M. H. Thamrin Museum Jakarta
When you first arrived at Museum M. H. Thamrin you will notice the large Mohammad Husni Thamrin in the middle of the outdoor area.
In front of the museum, there is a nice, spacious rectangular outdoor area.
The museum itself is also rectangular in shape and consists of a single level.  You can pay your entrance fee once you walk through the main doors.
If you walk around the museum in a clockwise direction you will get the chance to see various exhibits about Mohammad Husni Thamrin's life and influence.
Some of the collections include:
Photos of the progress of the struggle of Mohammad Husni Thamrin and the Indonesian nationalist movement.

Photos illustrating the atmosphere of Jakarta during the time of Mohammad Husni Thamrin.

Real-life pieces of Mohammad Husni Thamrin's heritage wardrobe

Textbooks about Mohammad Husni Thamrin and his speeches

Blangkon – traditional Javanese headdress made out of batik fabric.

Paintings depicting life events of M. H. Thamrin.

The radio used by Mohammad Husni Thamrin to listen to important announcements
There is also a meeting room that is used for seminars and workshops in the museum with a capacity of approximately 250 people.
Expect a visit to take approximately 20 minutes to 1 hour, depending on your level of interest.
---
Museum M. H. Thamrin – Essential Visitor Information
GPS Coordinates: -6.193525, 106.845332
Street Address: Jl. Kenari 2 No.15, RW.4, Kenari, Kec. Senen, Kota Jakarta Pusat, Daerah Khusus Ibukota Jakarta 10430
Hours of Operation
Monday: Closed

Tuesday: 9 am to 4 pm

Wednesday: 9 am to 4 pm

Thursday: 9 am to 4 pm

Friday: 9 am to 4 pm

Saturday: 9 am to 4 pm

Sunday: 9 am to 4 pm
Ticket Price for M. H. Thamrin Museum
Adult IDR 2,000 (Adult group IDR 1500 per person)

Student Rp.1,000 (Student Group Rp. 750 per person)

Child Rp. 600 (Child Group Rp. 500 per person)
---
What is around M. H. Thamrin Museum Jakarta?
One of the reasons why M. H. Thamrin Museum doesn't receive an abundant amount of visitors is its location. When you visit the museum, you will notice that it is situated in a very confined area that is hard to drive to.
This is especially true if traffic is heavy during peak travel times throughout the day.
Geographically, it actually isn't very far from other museums in Menteng.  The main issue is the road network connecting central Jakarta to this museum.
Shopping
The most strategic way to access M. H. Thamrin Museum is to take Jalan Kramat Raya and then enter across from Plaza Kenari Mas.
Plaza Kenari Mas is the closest shopping mall to Museum M. H Thamrin. It is also possible to park at the mall and then walk across the sky bridge that goes over the road. Along the way to the museum, you will pass by an interesting industrial electronics and plumbing market.
This is a good area to find affordable prices on power outlet wires and other wholesale electronics goods.
The direct area around Museum M. H Thamrin is surrounded by very small and narrow roads. Therefore, you should be very careful about what time you plan on visiting the museum. Avoid rush-hour if possible.
There are not too many major attractions in the direct vicinity of this museum. Instead, you will find small local restaurants and vendors.
Best Accommodation Options
Unfortunately, there are very few accommodation options near this museum as well.
Jambrut Inn Hotel and RedDoorz near RS Cikini are two of the closest properties.
If you are looking for more services and nicer rooms try Mercure Jakarta Cikini or DoubleTree by Hilton Hotel Jakarta – Diponegoro.
Both of these properties are more expensive but they are well-managed properties with positive review scores.
Other Museums to Explore
If you drive about 20 minutes west of Museum M. H. Thamrin you can access more museums in Menteng:
Jalan Surabaya Antique Market is located between M. H. Thamrin Museum and the other museums in Menteng.  
---
10 Closest Hotels to M.H. Thamrin Museum in Jakarta
***Organized according to Star Rating
---
Final Thoughts about the Museum M. H. Thamrin
There is no denying the fact that Museum M. H. Thamrin is visited by more Indonesians than foreign tourists to Jakarta.
This makes perfect sense considering the fact that M.H. Thamrin is one of the most iconic heroes in Indonesian history. This is particularly the case because of his efforts towards independence.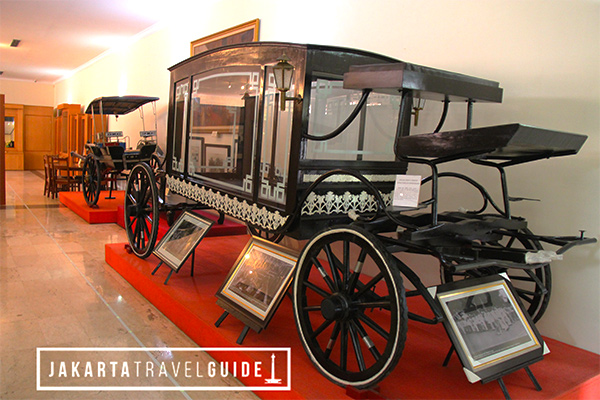 Indonesians are very proud people. They love their country and they do admire past Heroes.
More International tourists would visit this Museum if it were located in a more convenient location for sightseeing purposes. As mentioned before, the area around the museum mainly has small roads that can get very congested during peak travel times.
There is a nice open outdoor area directly in front of this Museum. This is an ideal area for your children to run around if you are indeed visiting Jakarta with a family.
If you do want to eat something near this museum you can go to Plaza Kenari Mas.
Expect your visit to M. H. Thamrin Museum to take anywhere from 20 minutes to 1 hour.
It is very difficult to plan your itinerary for Jakarta without hearing the word 'Thamrin'. This illustrates how famous the name M. H. Thamrin is to Indonesians.