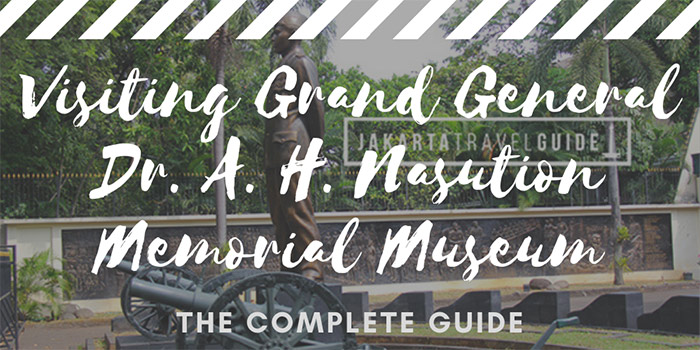 The ultimate guide to Grand General Dr. A. H. Nasution Memorial Museum. Everything you need to know about this historical point of interest in central Jakarta
The Grand General DR. Abdul Haris Nasution Museum is an interesting historical place to check out while you are in Jakarta. The Bahasa Indonesian translation for this museum is Museum Sasmitaloka Jenderal Besar DR. Abdul Haris Nasution.
Grand General Dr. A. H. Nasution Memorial Museum is located in Menteng. This was once a prominent colonial area of Jakarta. Now it houses many museums and foreign embassies.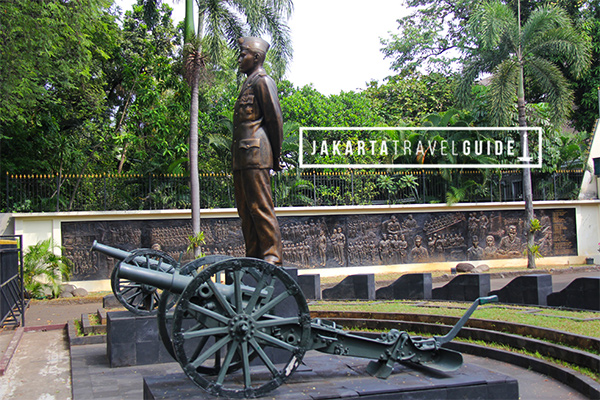 This is a tribute museum. A tribute to the life and impressive military career of Great General Abdul Haris Nasution. He was a prominent military leader and former Indonesian Armed Forces Chief of Staff.
You may be wondering why this is the location of the museum? This building was actually the residence of Nasution and his family from 1949 through to his eventual passing on September 6th, 2000.
The museum was originally the residence of Nasution and his family when he was the Indonesian Armed Forces Chief of Staff in 1949 until his death on 6 September 2000.
This is a must-see museum in Jakarta if you are interested in the Indonesian military and the struggle to overcome dictatorship and colonization.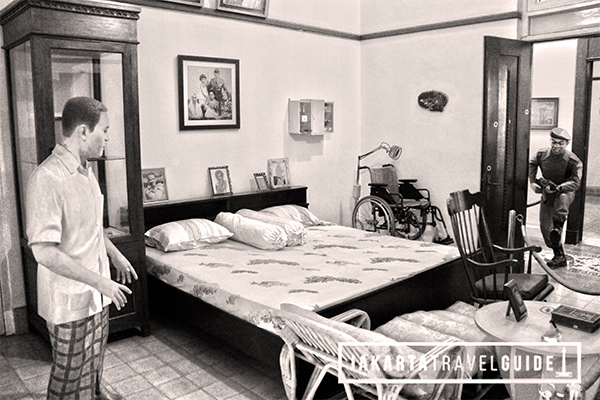 ---
Collections and Exhibits at Grand General Dr. A. H. Nasution Memorial Museum
This museum is located directly adjacent to Jalan Teuku Umar in Menteng. You can see it right from the road and you can walk to the entrance in under 20 seconds.
Since the current museum is situated in Great General Abdul Haris Nasution's former house, don't expect this to be one of Jakarta's largest museums. The National Museum, for instance, is much larger.
Attempted Kidnapping
What makes this museum a really interesting place to explore is the recount of the attempted kidnap and killing of Nasution in 1965.
Nasution was at home when intruders from the 30 September Movement broke into his house. This is the very same day that 6 other military generals were assassinated.
He escaped the attempt, but his daughter, Ade Irma Suryani Nasution was killed during his escape. First Lieutenant, Pierre Tendean was also murdered during this incident.
The museum does a nice job of recounting the events from that day in 1965. There is a replica of his wife holding their daughter in the museum that is quite emotional to look at.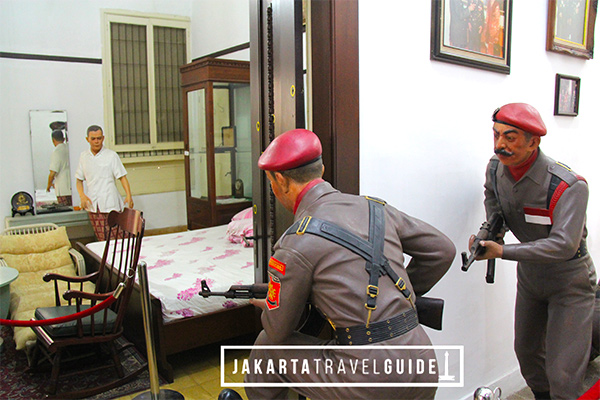 When you first arrive at the museum you will see a statue of Grand General Abdul Haris Nasution positioned beside two cannons.
Inside you will find some interesting daggers, sword and gun collections of Nasution. Some of his previous military uniforms and apparel are also on display. There are also dioramas and photos to illustrate important times in his life.
Much of the furniture in the house (including his bedroom) has been preserved for visitors of the museum to see.
When you are exploring outside there is a beautifully sketched monument that summarizes key military stages in his life. His vehicle is also on display at the museum.
---
Grand General Dr. A. H. Nasution Memorial Museum – Essential Visitor Information
GPS Coordinates: -6.192954, 106.832680
Street Address: Jl. Teuku Umar No.40, RT.1/RW.1, Gondangdia, Menteng, Kota Jakarta Pusat, Daerah Khusus Ibukota Jakarta 10350
Hours of Operation
Be sure to confirm opening times before visiting this museum. They tend to be quite laid back when it comes to holding office hours here at times.
Entrance Price for Ahmad Yani Museum: Free of charge but there is a donation box near the front entrance of the museum.
---
What is around Grand General Dr. A. H. Nasution Memorial Museum in Jakarta?
Abdul Haris Nasution Museum is situated in a convenient area of central Jakarta for checking out other attractions in the city.
This area of Menteng was an affluent region during the Dutch days, and it still remains an affluent area to this day. There are sidewalks and tree-lined roads around this museum.  It is possible to walk around in this area, but of course, this is subject to the temperature and pollution level outside.
Other Points of Interest
Menteng is one of the best areas for creating a museum itinerary. Many residential estates have been converted into museums and scattered throughout different neighborhoods.
Some of the most interesting historical points of interest are located within a 5 km radius of A. H. Nasution Memorial Museum includes:
Public Parks
Three of Jakarta's public parks are located directly south of the museum. You can walk to any of these three parks in under 10 minutes: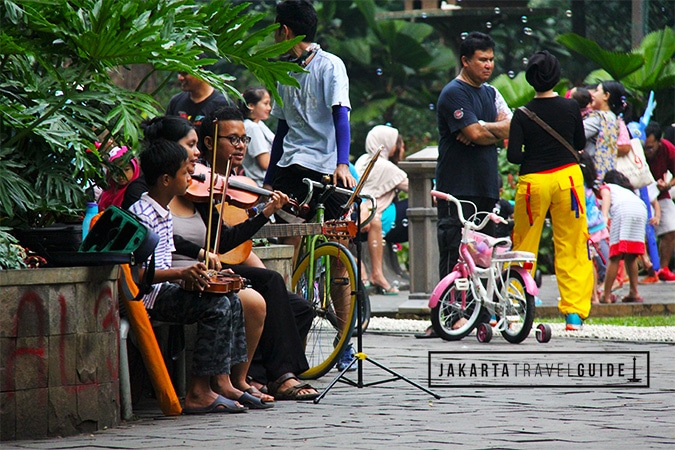 Abdul Haris Nasution Museum is wedged between Cikini (to the east) and Thamrin (to the west). There are good hotel choices in both directions.
Best Hotel Choices
To the east you can select from the following properties:
These properties tend to be more affordable than the hotels in Thamrin, but they are less convenient for sightseeing.
If you do have the budget consider staying near Bundaran HI and the Selamat Datang Monument. This is one of the most ideal places to stay in the entire city. Consider staying at one of the four hotels that overlook the roundabout:
These hotels are also within walking distance of Grand Indonesia, Plaza Indonesia, and Thamrin City Mall.
All of these properties are also a very short walk away from Bundaran HI MRT Station.
Some other points of interest that you might want to explore include Jalan Surabaya Antique Market and Tanah Abang Textile Market.
---
Final Thoughts about visiting Grand General Dr. A. H. Nasution Memorial Museum Jakarta
If you enjoy learning about the history of Indonesia and how communism and colonialism played a role, this is a worthwhile place to explore.
Of all the museums in Jakarta, Ahmad Yani Museum is the most similar to Dr. A. H. Nasution Memorial Museum.
Both museums recount the events of the 30 September Movement where many military generals were assassinated. Ahmad Yani was killed during this staged attack whereas Dr. A. H. Nasution escaped. He lost his daughter, however.
Both of these small museums are emotional places to visit if you understand the events that went on in each house back in 1965.
You will also find the personal items of each of these military generals interesting during your visit. Dr. A. H. Nasution, for example, had an interesting personal collection of daggers and rifles.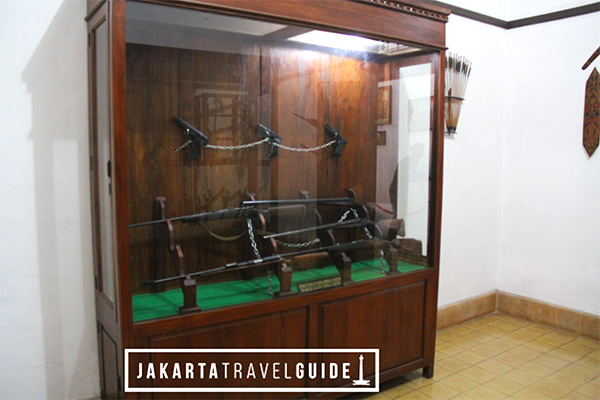 Some gifts from other national leaders are also on display in these museums.
This museum is not even close to being one of the largest in the city. But it does a nice job of recounting the traumatic events that took place many years ago. Events that have shaped Indonesia today and possibly tomorrow.