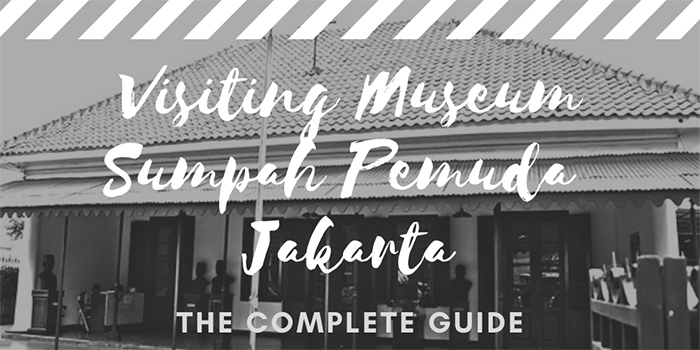 The most comprehensive guide to Museum Sumpah Pemuda in Jakarta. Everything you need to know about the Youth Oath Museum.
Museum Sumpah Pemuda is a history museum in Senen, Central Jakarta. It is located about 2.5 km southeast of the Monas and 2 km away from the National Gallery of Indonesia. The English translation for this museum is 'Youth Oath Museum'.
Like many of Jakarta's museums, Museum Sumpah Pemuda highlights the struggles for independence of the Republic of Indonesia. Many Indonesian domestic tourists visit Museum Sumpah Pemuda because it effectively highlights the importance of youth activities during the Dutch colonization.
History
The museum mainly focuses on the 1928 Youth Oath. Although it isn't one of Jakarta's largest museums, it has a nice collection of photos and objects to summarize the national youth movement in Indonesia.
Museum Sumpah Pemuda was established according to the DKI Jakarta Governor's Decree in 1972. Since then the museum has served as a national cultural heritage center for Indonesians.
Over the years this museum (Kramat 106) building has served a the site for youth activists in the country. Many were well-educated students from different regions. The Dutch East Indies government made an effort to supervise the activities of the youth meeting. From the 1920s to the 1970s this building changed hands, with various parties occupying it.
Kramat 106 Building was restored by the DKI Jakarta Regional Government from April 3rd to May 20th, 1973.  On May 20th, 1974 President Soeharto officially inaugurated it as the Youth Oath Building.  Is currently managed by the Ministry of Culture and Tourism.
---
Collections and Exhibits at Museum Sumpah Pemuda
Back in 2007, Museum Sumpah Pemuda had a 2,867-piece collection related to the Youth Movement back in the 1920's. The museum is divided into the main museum building and a pavilion.
The main section of the museum has a front 'porch' area that faces Jalan Kramat Raya. Once you pay for your entrance ticket, enter the museum.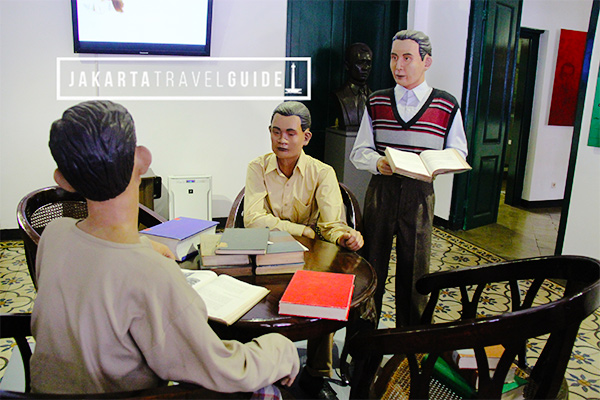 The main building consists of 5 main rooms where exhibits have been set up. The pavilion has five rooms. There is also a small outdoor courtyard that is located behind the main building. The courtyard has some plants, benches, monuments and a wall dedicated to the youth movement.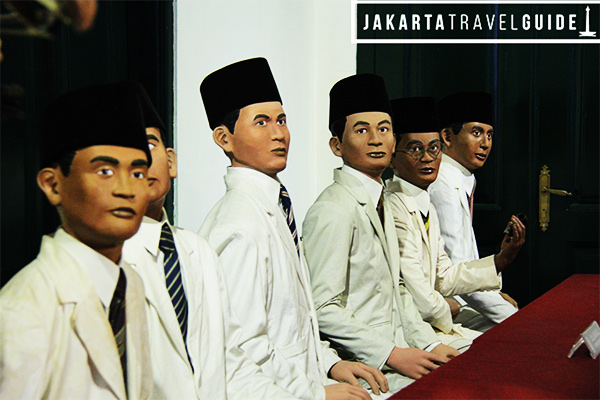 Here is a summary of some of the collections you will find at Museum Sumpah Pemuda in Jakarta:
Photographs of Youth Movement Activities: approximately 2117 pieces

Stamp Collection

Paintings

Diorama

Marble Carvings

Monumen Persatuan Pemuda

Statues of prominent figures

Many documents to recount the struggle for independence
It is also important to note that the museum still has the authentic floor tile from the Dutch occupation.
---
Sumpah Pemuda Museum – Essential Visitor Information
GPS Coordinates: -6.183685, 106.843106
Street Address: Jalan Kramat Raya No. 106, RT.2/RW.9, Kwitang, Kec. Senen, Kota Jakarta Pusat, Daerah Khusus Ibukota Jakarta 10420
Hours of Operation
Monday: Closed

Tuesday: 8 am to 4 pm

Wednesday: 8 am to 4 pm

Thursday: 8 am to 4 pm

Friday: 8 am to 4 pm

Saturday: 8 am to 4 pm

Sunday: 8 am to 4 pm
Ticket Price for Museum Sumpah Pemuda
Indonesian Entrance Price: 2,000 IDR

Foreigner Entrance Price: 10,000 IDR
---
What is around Sumpah Pemuda Museum Jakarta?
Sumpah Pemuda Museum is located in Senen, Central Jakarta which is just east of the main tourist attractions in the city.
Senen, is just east of Menteng which is a popular area for museums in Jakarta.
If you drive north from Museum Sumpah Pemuda you will pass by Plaza Atrium.
Shopping, Museums, and Markets
Plaza Atrium is the closest mall to the museum. It is popular with local shoppers because it has affordable food choices and brands.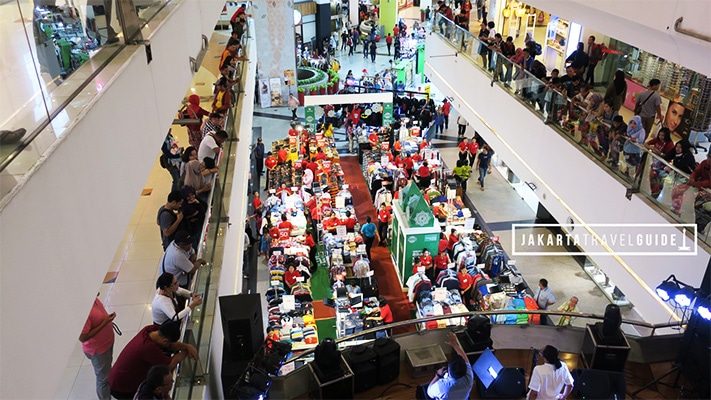 To the northeast of the museum, you will find various other museums such as:
National History Museum

(below the Monas)
You can drive to any of these in under 15 minutes from the museum.
Pasar Senen (which is situated around Pasar Senen Commuter Station) is a large market area that is close to the museum.
Best Accommodation Choices
You won't find too many luxury hotels near Museum Sumpah Pemuda, but many budget-friendly choices instead. Some of the closest properties include:
If you are looking for more services and larger rooms consider staying at Fraser Residence Menteng Jakarta or Aryaduta Jakarta. Both of these properties are near Tugu Tani – one of Jakarta's famous monuments.
---
10 Closest Hotels to Museum Sumpah Pemuda in Jakarta
***Organized according to Star Rating
---
Final Thoughts about the Museum Sumpah Pemuda
Many more Indonesians visit Museum Sumpah Pemuda on an annual basis than foreigners.
This comes as no surprise because it recounts how youth activities helped to support the movement towards independence.
Like most museums throughout the city, it is affordable to visit. Remember that there is an outdoor courtyard. This is a nice place for kids to run around and play if you are traveling as a family.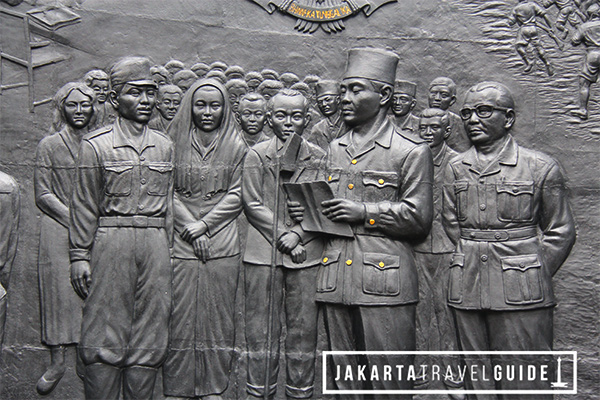 You will have convenient accessibility to Plaza Atrium and Pasar Senen from this museum. Therefore, it is possible to develop an itinerary for this area of the city quite easily.
If traffic is light it won't take you much time to get to the Monas from this museum. You can also consider visiting the museums around the Monas during the same day as this museum.