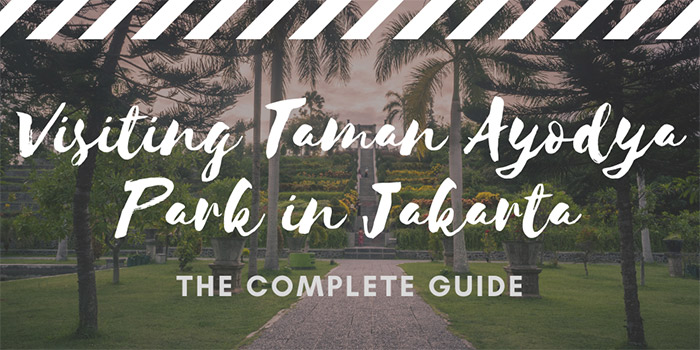 Everything you need to know about visiting Taman Ayodya in Blok M
Taman Ayodya, which translates to 'Ayodya Park' in English is a nice outdoor public space in the Blok M area of Jakarta. It was inaugurated on March 15th 2009.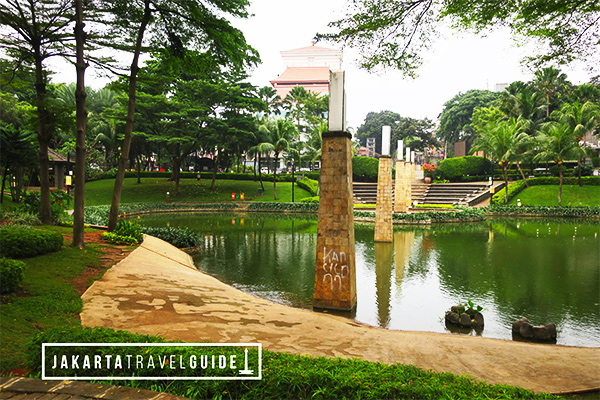 The park itself isn't overly large. Actually, it's quite small but rather scenic due it's design, greenery and nicely positioned central body of water.   
If you visit Taman Ayodya you will quickly notice that it is designed a central, artificial body of water.
This small lake takes up 1,500 square meters of the 7,500-meter total area of Taman Ayodya.
Surrounding the lake, you will find some pathways for walking and jogging that are covered by surrounding trees. Another interesting thing that you will find throughout Ayodya Park are gazebos which are ideal for picnics.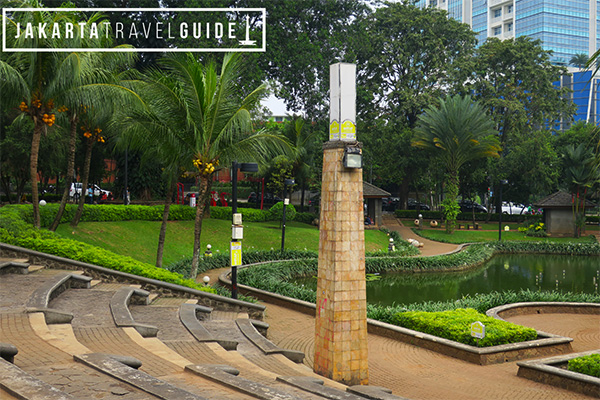 The gazebos are covered and provide excellent cover from the sun. If you are visiting Ayodya Park with children, you can avoid direct sunlight by using these gazebos.
You will also find a small outdoor public gym at Taman Ayodya with a few machines to get in shape. If you plan to do a workout, then try to make it early in the morning before it gets too hot in Jakarta. The gym equipment is located in the southeastern corner of the park. You can't miss this area if you circumnavigate the park.
---
Taman Ayodya (Park): Essential Visitor Information
GPS Address: -6.245353, 106.794363
Street Address: Jalan Lamandau III, Kebayoran Baru, Jakarta Selatan, Daerah Khusus Ibukota Jakarta 12130, Indonesia
---
What is located around Taman Ayodya in Jakarta?
Shopping Malls
Ayodya Park is located within walking distance of the Blok M Shopping district of Jakarta.
The Blok M area of Jakarta is popular because of its various budget-friendly shopping malls which include: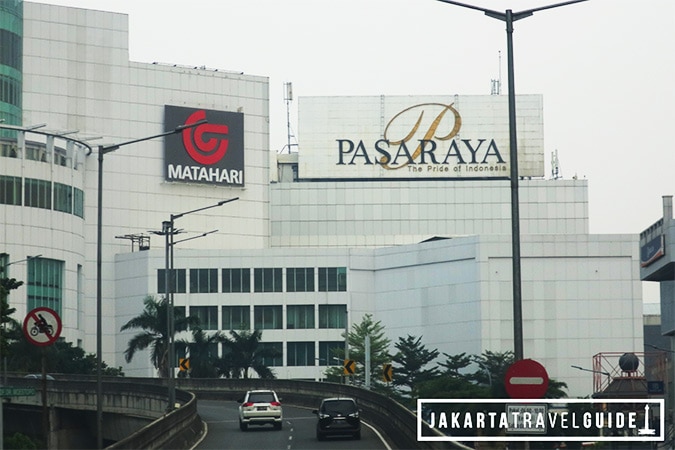 Most visitors to Blok M are there with the primary goal of shopping, and not to visit public parks.
This makes Ayodya Park a quiet, pleasant place to relax during the day.  In the evening, food vendors come to Ayodya park to sell some local snacks.  During this time, Ayodya Park will be busier than throughout the day.
Another added bonus of visiting Taman Ayodya is that it is located close to two other parks in Blok M:
Taman Langsat
Taman Martha Tiahahu
Of these two parks, Taman Langsat is the closest to Taman Ayodya. Simply walk across the road and you will be right there!
Taman Langsat is larger than Ayodya, so it is better for walking and running. It is older, however, so it looks a bit dated.
Best Accommodation Options
You can also find some good hotel options near Taman Ayodya. These properties are all within a 5 minute walk (or less) of the park:
Of these, the highest-rated option is Oakwood Suites. This is a very well managed property that receives excellent reviews by guests. It is literally a 1-minute walk away from Taman Ayodya.
Barito Pet Market is also only a few hundred meters away from Ayodya. It has a large selection of pets, but if you are sensitive to seeing small cages take a pass on this one!
---
The Pro's and Con's of Visiting Taman Ayodya in Jakarta
Why you should visit Ayodya Park in Jakarta?
Anytime you have the opportunity to relax in a pocket of green space it's not usually a bad idea.  
In a city such as Jakarta that lacks parks and recreational areas, try to make good use of what's already there.
Ayodya is a photogenic little park, which is ideal for taking pictures.  Since it has a nicely landscaped central body of water, you can capture some nice water reflections in your shots.
It's also ideal for picnics. There are some well-maintained outdoor gazebos that are perfect for families.
Why you might not want to visit Ayodya Park in Jakarta?
Like many of Jakarta's public parks, Ayodya is quite small.
We only wish that it was about 10 times larger than it is!
The walking/running trail around the upper portion of the track isn't the most ideal for jogging because it is made out of patio stones opposed to asphalt or rubberized material.
Although there are trees throughout the Park, they are not dense enough to block your view of the surrounding traffic around Ayodya. Again, most of the limitations associated with Ayodya Park involve its small size.
---
Jakarta Travel Guide Insider Tip: Working Out at Ayodya Park
When you consider Jakarta's massive population, one could only wish for more green lungs.  
Despite more and more people in Jakarta trying to exercise on a regular basis, most people simply cannot find the time or extra cash for a gym membership – something that is still seen as a luxury in Indonesia.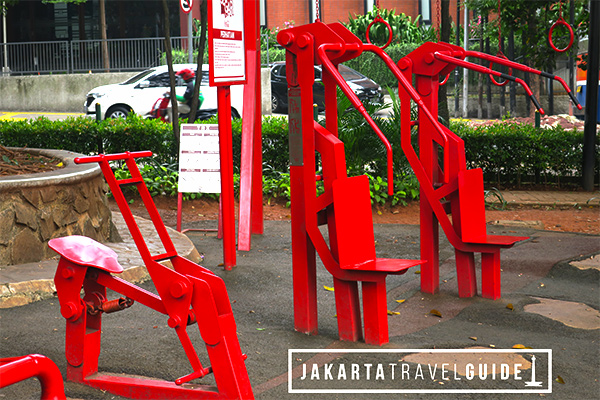 Ayodya Park has a small outdoor gym that's free to use and a small positive sign in the right direction.  Consider jogging some laps around the park and then breaking up your workout at the outdoor gym.
Let's all hope that more and more of these free public facilities will be added to the green spaces around Jakarta!
---
10 Closest Hotels to Taman Ayodya in Jakarta
***Organized according to Star Rating
---
Final Thoughts about visiting Ayodya Park in Jakarta
Ayodya is a picturesque little park in Jakarta. So little, that we only wish that it could be much, much larger! It offers some nice gazebos for families to enjoy and the outdoor gym is a bonus.
Highly consider walking across the road to Taman Langsat. It has more mature trees and more shade. Combine the two for a better workout.
If you are in the Blok M area and you need a break from the shopping crowds, bring a book, buy some take-out and get some relaxation at Ayodya.