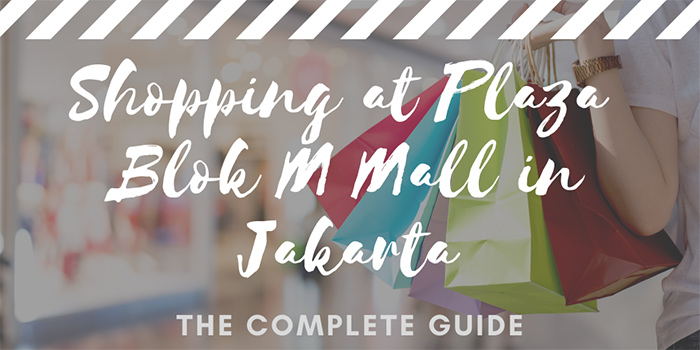 The Complete Guide: Everything you need to know about shopping at Plaza Blok M Mall in Jakarta
Plaza Blok M Mall is a popular shopping center that is located in the heart of Blok M – a popular budget shopping area in southern Jakarta.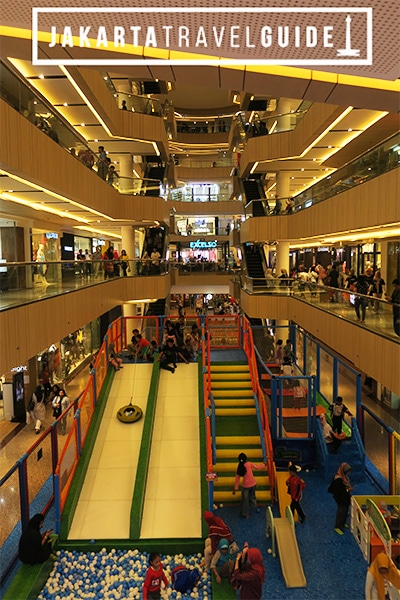 In case you haven't been to Blok M before, this is a bustling area where many locals do their weekly shopping. Although Plaza Blok M is a very popular and convenient mall to access, there are other malls in Blok M and that also make this area popular.
Until recently, traffic along Fatmawati was very very bad due to MRT construction. Fortunately,  now the MRT in Jakarta is fully operational. What this means is that you can now conveniently take the MRT directly to Plaza Blok M by getting out at Blok M MRT station.
Plaza Blok M is actually the closest mall to any single MRT station along the entire line.  You can literally step out of the western exit of Blok M MRT Station and walk in less than a minute to the entrance of Blok M Plaza.  It is that easy.
When you are shopping at Plaza Blok M you will immediately notice that the mall has a large central atrium. It consists of multiple stories of shops, eateries, and services. For instance, there are multiple budget-friendly hair salons and massage parlors in Plaza Blok M.
The ground floor of Plaza Blok M has some popular cafes and bakery shops that are convenient places to pick up snacks before or after shopping at the mall.
Currently, there are approximately 195 tenants occupying Plaza Blok M in Jakarta. Although there may have been some turnover of shops in recent years, you can expect the demand for this mall to only increase with the opening of the MRT.
People traveling from Lebak Bulus MRT Station in the south, or for those coming from Bundaran HI MRT Station (in central Jakarta), can now access this area of Jakarta without spending a second in traffic.
This is a game-changer for Blok M and Plaza Blok M.
When you are shopping at Plaza Blok M it won't take you long to realize that the mall does not have too many luxury branded outlets. Instead, it mainly caters to shoppers who are looking for budget-friendly goods and services. This suits the local crowd very well and that's why it's much busier on weekends when more people are free to do their shopping.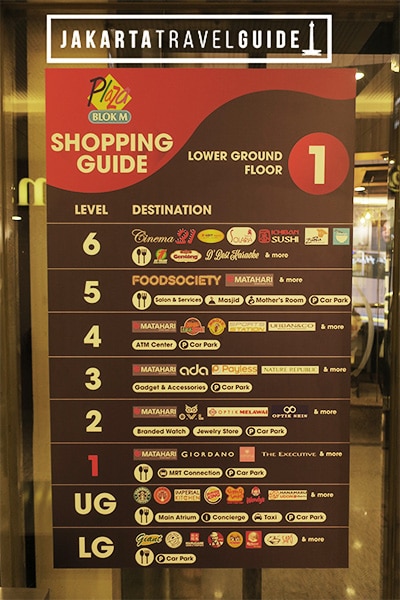 Like most malls in Jakarta, Plaza Blok M also has a cinema. You can watch both domestic movies and international blockbusters here.  If the movie happens to be in English (international) expect it to have Bahasa Indonesian subtitles for local viewers.
Another added bonus of watching movies at Plaza Blok m is that the ticket prices tend to be cheaper than at other malls such as Grand Indonesia, Lotte shopping Avenue, and Plaza Indonesia.
Since these malls get more foreign visitors they tend to be a bit more expensive in terms of services and products.
The food choices at Plaza Blok M also tend to be quite affordable and tailored towards the local crowd. You can find meals here for under 50,000 IDR which is becoming increasingly difficult throughout the city.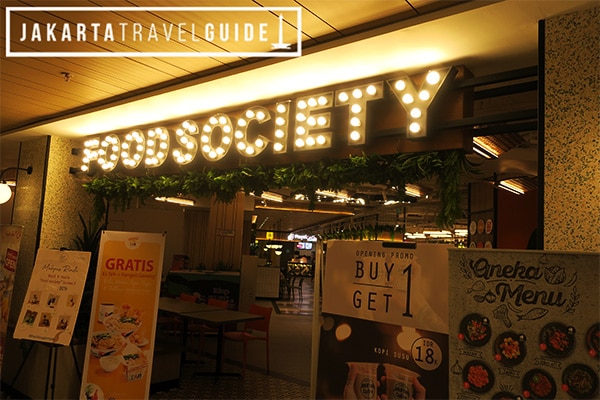 Plaza Blok M is by no means the largest mall in Jakarta. Malls such as Gandaria City, Pondok Indah and Mal Kelapa Gading are much larger.  Therefore, if you are traveling with children this is not the easiest mall to walk around. If you go somewhere like Lotte shopping Avenue you will have more room to push your stroller around.
---
Plaza Blok M Mall in Jakarta: Essential Visitor Information
Opening Times: Everyday from 10 am to 10 pm
Address: Bulungan Street No.78, RT.6/RW.6, Kramat Pela, Kebayoran Baru, South Jakarta City, Jakarta 12130
---
What is located around Plaza Blok M Mall in Jakarta?
As mentioned before, Plaza Blok M is located in the heart of one of Jakarta's best budget shopping districts.
Plaza Blok m is just one of the various malls that are situated in the Blok M area of Southern Jakarta.  Shoppers come here on a weekly basis to find good bargains for textiles, electronics, and of course, food.
Other Malls in Blok M
Some of the closest malls in relation to Plaza Blok M are Blok M Square and Pasaraya Blok M.
Blok M Square, as the name suggests, is a square-shaped mall that has multiple levels of budget products available to shoppers.  It also has a cinema on the top floor that features international films.
The cost of services here are arguably even cheaper than Plaza Blok M and the food is also very affordable. You can easily walk from Plaza Blok M to Blok M Square in well under 5 minutes. It is also within walking distance of Blok M MRT Station.
Pasaraya Blok M is about 2 minutes further away from Plaza Blok M than Blok M Square. It is located east of Blok M Square. This means that it is also within walking distance of Blok M MRT Station.
Pasaraya Blok M has some good quality shoe stores, but its main highlight is the wide selection of Indonesian-made products it has. There is an entire floor of the mall that is dedicated to high-quality Indonesian-made goods.
Naturally, this is very popular with foreign shoppers. You can easily buy high-quality batik, wood carvings, Indonesian masks, and a wide selection of Indonesian coffee.
Accommodation Choices Near Blok M
Most of the accommodation choices near Plaza Blok M cater 2 budget-friendly guests. Therefore, you won't find too many 5-star options directly in the vicinity of the shopping malls. Instead, you will find a wide selection of two and three-star properties.
Many of these properties tend to score between 7 and 8 out of 10 on major booking sites such as Agoda.com.  This is not the most scenic area to stay in Jakarta (lots of concrete structures and not much green space, but it is good value for the price).
Another added bonus of staying in the Blok M area now is that you can easily access the MRT and just travel two or three stations North and you will be in the central business area of the city.  This opens up all kinds of new possibilities for business guests to Jakarta.
You can save hundreds of dollars during your stay while still being close to all the corporate towers downtown.
Some of the closest hotels near Plaza Blok M include:
Obviously, not all guests will be satisfied with these 2-3 choices. If you want a larger room with better services and amenities try The Dharmawangsa. This is regarded as one of the top 10 5-star properties in all of Jakarta.
You could also try staying at the Sheraton (attached to Gandaria City Mall) or the Intercontinental (attached to Pondok Indah Mall 2). They are conveniently located for shopping but they are not close to the MRT line running up Fatmawati.
Other points of interest around Plaza Blok M Mall in Jakarta include parks and markets.
Markets
One of the best markets in this area of the city is Pasar Mayestik.
Pasar Mayestik is a multi-level market that specializes in fabrics (textiles). This is probably the best place to buy batik in southern Jakarta (Go to Tanah Abang Market if you are in central Jakarta). It is a short drive from the malls in the Blok M area, including Plaza Blok M Mall.
Public Parks
There are three small parks near Plaza Blok M:
Langsat (Taman) Park
Martha Tiahahu (Taman) Park
Martha Tiahahu is the closest of these three to Plaza Blok M, but it is also very small. If you want some more space for jogging or walking, try Taman Langsat. It is the largest of these three public parks. It is located directly across from Taman Ayodya.
---
10 Closest Hotels to Plaza Blok M in Jakarta
***Organized according to Star Rating
---
Summary: Shopping at Plaza Blok M in Jakarta
If you want convenient shopping take the MRT directly to Blok M MRT Station. Within 1 minute you will be inside Plaza Blok M.
It is located directly beside the station (to the west). You can't miss it!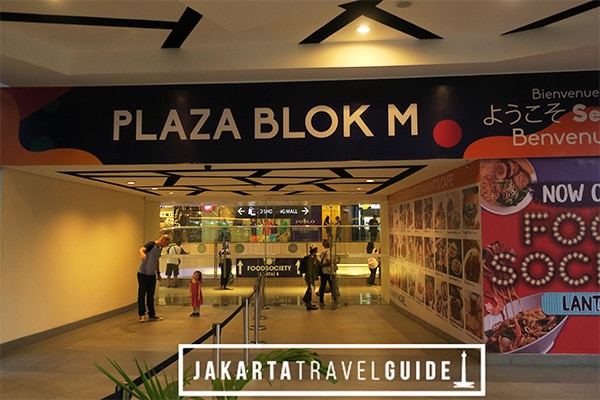 Currently, Plaza Blok M is a very budget-friendly mall. It has all the basic stuff you need for reasonable prices. It is a good place to get aesthetic treatments done at salons. The prices are good.
You can expect business here to pick up even more due to the opening of the MRT.
It isn't the largest mall in the city, so if you want a lot of space to walk around with your children, consider going to Gandaria City instead.
Don't forget to walk directly east of Plaza Blok M to reach the other shopping centers in Blok M such as Blok M Square and Pasaraya Blok M.