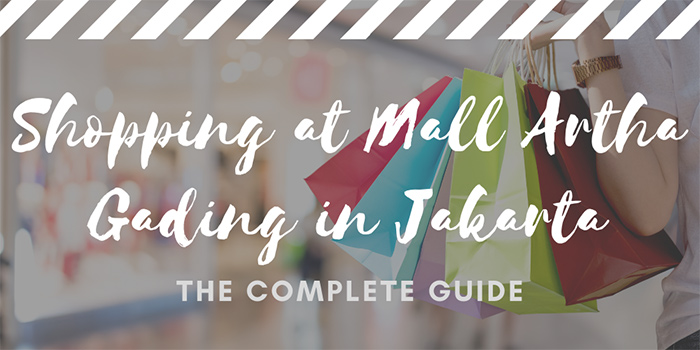 Everything you need to know about Mall Artha Gading
Mall Artha Gading, also known as 'Mal Artha Gading', is a shopping mall located in Kelapa Gading, North Jakarta. To help you place its location into context, it is about 9.8 km northeast of the Monas – Indonesia's National Monument.
If you are in the Kelapa Gading area then Mall Artha Gading is a popular shopping center with locals because it has a nice selection of international brands and also more affordable local brands and products.
If you do decide to shop Mall Artha Gading then you will notice that the mall has various atria that are designed to model different places around the world. There are also various ceramic statues that are built throughout the mall which gives it a bit of a unique feel in comparison to other malls around Jakarta.
In total there are 7 atria in Mal Artha Gading and the include: Atrium India, Atrium Persia, Atrium Nusantara, Atrium Paris, Atrium Italy, Atrium China, and Atrium Millenium. Of these, Atrium Italy is particularly impressive with a high ceiling and natural lighting.
Mal Artha Gading has plenty of stores and restaurants and they commonly have themed events and/or promotions happening throughout the mall in the atria. There is also a cinema on the top floor of the mall that plays international blockbusters with Bahasa Indonesia subtitles for local viewers.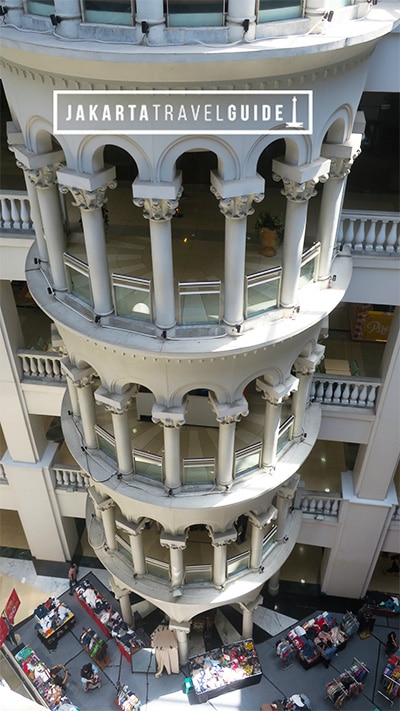 Other services that are offered at Mall Artha Gading include valet parking, complimentary wheelchair and baby chair usage, shuttle bus services and nursery rooms for families.
If you are in the Kelapa Gading area of Jakarta then a visit to Mal Artha Gading is a practical place to shop because there are 4 other shopping centers only a few kilometers away.
This will provide you with additional choices in case the brand or product you are looking for is not at Mal Artha Gading.
---
Mall Artha Gading: Essential Visitor Information

Opening Times: Every day: 10 am-10 pm
Address: Jl. Artha Gading Selatan No. 1, Jakarta Utara, 14240, Indonesia
---
What is around Mall Artha Gading in Jakarta?
The area around Mal Artha Gading is sprinkled with shops, large residential complexes and of course, other shopping malls!
Kelapa Gading is known for a large population of Chinese Indonesians. Therefore, expect to find lots of affordable and tasty restaurant choices throughout the malls in this area of Jakarta.
Mall Artha Gading is located only about 600 meters away from another shopping center called  Mall of Indonesia.
It too has a cinema and a variety of restaurants, stores and activities for children. It is possible to either walk or drive from Mall Artha Gading to Mall of Indonesia. Regardless of whether you walk or drive, the journey between them should take you only about 5 minutes or less.
Accommodation Options Nearby
Most of the hotels near Mall Artha Gading are in the 2-4 star range, with excellent value for the price. Some of the closest hotels to it include:
All Sedayu Kelapa Gading Hotel
Whiz Prime Hotel Kelapa Gading
Other Shopping Malls
If you are staying at one of these hotels and you can't find what you are looking for at either Mall Artha Gading or Mall of Indonesia, then you could also consider checking out:
La Piazza
Lotte Kelapa Gading
Of these, Mal Kelapa Gading is by far the largest shopping complex with plenty of restaurants, stores and a big cinema with the latest blockbusters to choose from.
Public Parks
If you enjoy exercising, then there are two small public parks near La Piazza and Mal Kelapa Gading:
These parks are located adjacent to one another, separated a road. Consider running around both of them to get a better workout. Taman Jogging 2 has an outdoor gym, whereas Taman Jogging 1 is known for recreational exercise classes during the morning on weekends.
It is also quite convenient to stay in the vicinity of Mal Kelapa Gading with easy access to these parks and of course, the mall. The best hotel in this area is Harris Hotel and Convention Kelapa Gading. It is about a 500 m/7 minute walk to the mall.
There is now an operational LRT Line that travels through the Kelapa Gading area of Jakarta. Consider using it to bypass heavy traffic during peak times.
---
10 Closest Hotels to Mall Artha Gading in Jakarta
***Organized according to Star Rating
---
Summary: Shopping at Martha Gading Mall in Jakarta
Mall Artha Gading is often overlooked by the larger neighboring shopping center, Mal Kelapa Gading. There is, however, a large selection of stores at both of these malls.
Like most of Jakarta's malls, there is a nursery available for families to use. It is a family-friendly mall.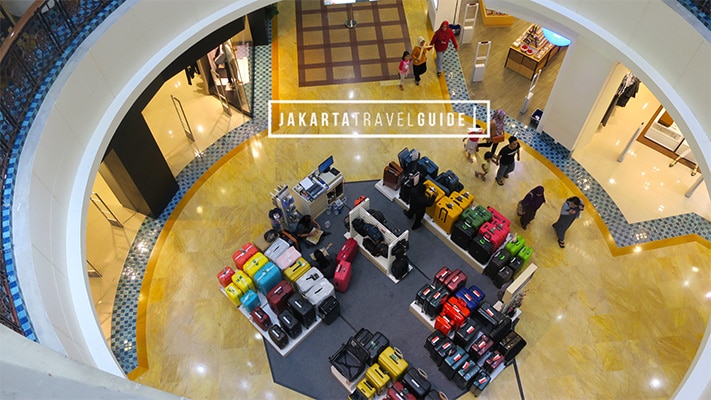 You might even hear Mall Artha Gading being called 'MAG' for short. This simply an acronym for the mall. Since Kelapa Gading is outside of central Jakarta you will likely find the food prices (especially for local food) cheaper here than at malls such as Grand Indonesia and Plaza Indonesia in central Jakarta.