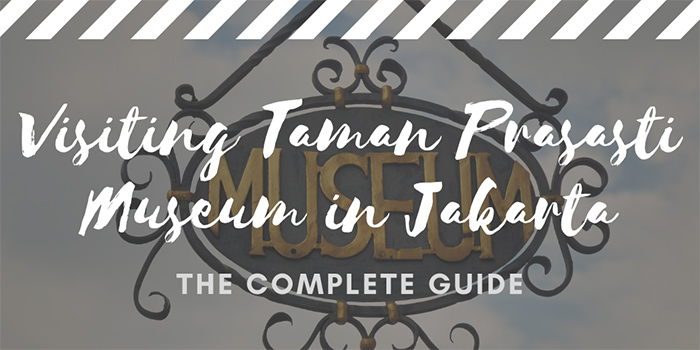 Everything you need to know about Museum Taman Prasasti in Central Jakarta.
Museum Taman Prasasti can be translated from Bahasa Indonesia to English to mean 'memorial stone park'. Today, Museum Taman Prasasti serves as an outdoor museum for visitors to explore some of the headstones that remain in memory of noble Dutchman.
It was originally built by the Dutch colonial government in 1795, but over the years it has seen many changes as Jakarta has evolved to present day.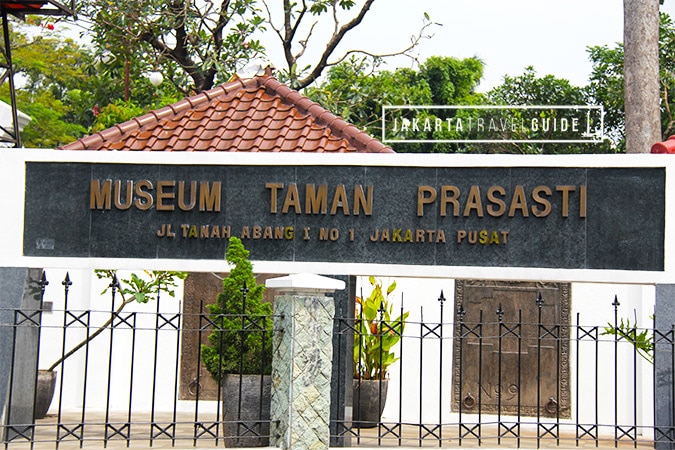 At one-time Museum Taman Prasasti was 5.9 hectares, but it now it is currently 1.3 hectares. This outdoor museum is of particular interest for colonial historians with the most notable buried being Olivia Mariamne Raffles, who was the first wife of British governor-general Thomas Stamford Raffles.
Prasasti Museum consists of a pleasant walkway through ancient inscribed stones and nicely planted trees. It is particularly interesting thinking about the conservation of such a park throughout the development of Jakarta over the last few hundred years.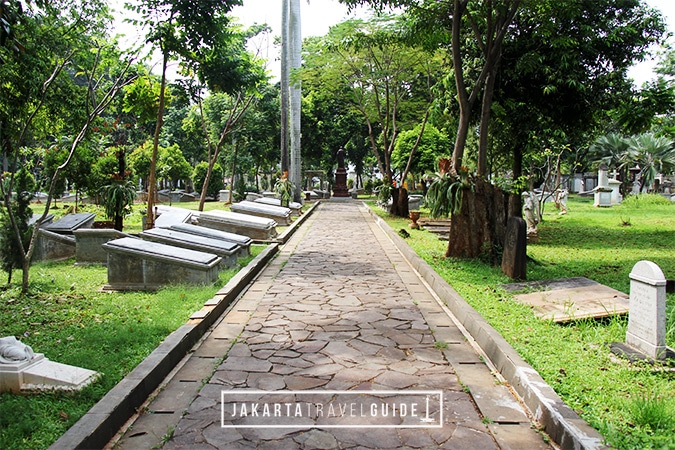 Museum Taman Prasasti is also conveniently located in central Jakarta, being situated within walking distance of both the National Museum of Indonesia (Museum Nasional Indonesia) and the Monas.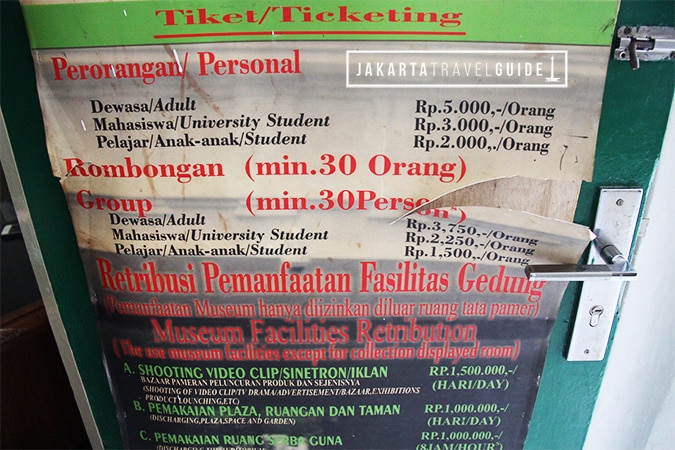 ---
JTG Insider Tip: Seeing Taman Prasasti Museum
Taman Prasasti Museum is can be easily reached either before or after visiting the National Museum of Indonesia (Museum Nasional Indonesia). This is the smartest time to see it as this will prevent you from making a separate trip in Jakarta's busy traffic.  It is only about a 5-10 minute walk from Taman Prasasti Museum to the National Museum.
Since the National Museum of Indonesia is literally right across the street from the Monas, try to create an itinerary where you see these three sites in the same morning when it still isn't too hot outside.
---
What is around Museum Taman Prasasti in Jakarta?
One of the added bonuses of visiting Museum Taman Prasasti in central Jakarta is its accessibility to hotels and other attractions in the city.
Best Accommodation Choices
Most of the accommodation choices near Museum Taman Prasasti are in the 2-4 star range. You can get some good prices in this area of central Jakarta.
The closest hotel to Museum Taman Prasasti is Citi M Hotel. It is a good budget option that gets review scores around 8/10 on major booking sites.
Some other affordable places to stay near Museum Taman Prasasti include:
If you are looking for something a bit more comfortable with more services try
Other Nearby Attractions to Add to your Itinerary for Jakarta
Sightseeing around Museum Taman Prasasti is quite convenient.
Museum Taman Prasasti is within walking distance to both the National Museum of Indonesia, Merdeka Palace and the Monas.  
It is also a short drive away from
Tanah Abang Textile Market
Bundaran HI
If you have a full day of sightseeing in central Jakarta, you may want to bundle as many of these as you can into your itinerary.
If you want to access some of the best malls in central Jakarta from Museum Taman Prasasti, get a ride south to Bundaran HI. Directly west of Bundaran HI you will find Grand Indonesia, Plaza Indonesia, and Thamrin City. All three are very popular.
---
The Pro's and Con's of Visiting Taman Prasasti Museum?
Why you should visit the Taman Prasasti Museum in Jakarta?
Taman Prasasti Museum in Jakarta is situated in a very convenient location if you are staying within the city center.  It's within walking distance of the Monas and also walking distance from the National Museum of Indonesia (Museum Nasional Indonesia).  Therefore, it can be easily built into your itinerary. The entrance fee is a very affordable 5,000 IDR.
If you are interested in the colonial history of Indonesia or come from Dutch ancestry, then you will find this Museum particularly interesting. The word 'Taman' refers to 'park' in Indonesian.  There is a nice walking path that goes around the Museum with some nice trees which makes it feel more like a park than a museum.
Taman Prasasti Museum makes for a nice relaxing spot to stroll around even if you are traveling with children.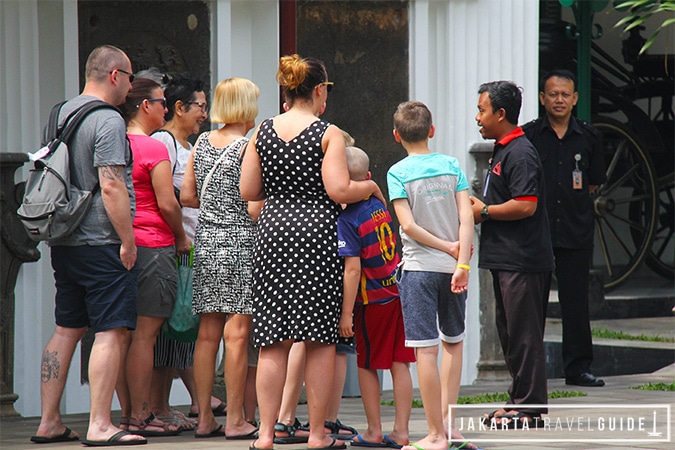 Why you might not want to visit the Taman Prasasti Museum in Jakarta?
If you are neither interested in the Dutch colonial influence on Indonesia nor getting some fresh air, then this outdoor Museum might not interest you too much.
It is small and can be seen in a short period of time, therefore it often gets overlooked by foreign tourists.  If cemeteries are not your thing, then you might want to dedicate more time to visit the National Museum of Indonesia or the Monas.   
---
Our Opinion: Visiting the Taman Prasasti Museum in Jakarta
Taman Prasasti Museum is a nice relaxing place to walk around and explore for 30 minutes or so.  It isn't overly large, therefore it's one of those sites that you can easily see even if it is hot outside.
In comparison to many of Jakarta's other museums, this one is unique because it is an outdoor park.  It is often much quieter than other museums in Jakarta and therefore doesn't feel too 'touristy'. We would recommend checking it out if you are staying at a hotel within the vicinity of the Monas.
---
10 Closest Hotels to Taman Prasasti Museum in Jakarta
***Organized according to Star Rating