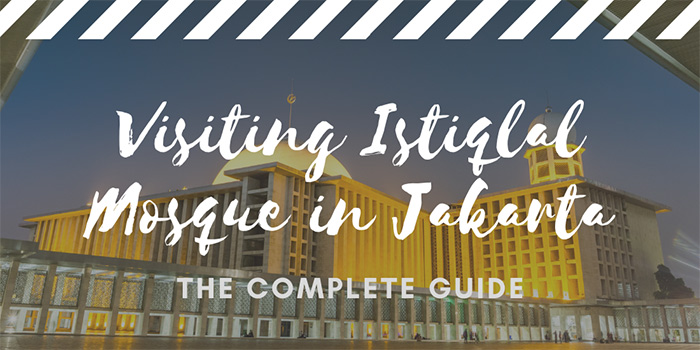 Everything you need to know about visiting the largest mosque in South East Asia – Masjid Istiqlal.
Istiqlal Mosque, locally translated to 'Masjid Istiqlal' in Indonesian, is one of the top sites in Jakarta. It has even been visited by Barack Obama back in 2010.
With a capacity of roughly 120,000 worshippers, Masjid Istiqlal is the largest mosque in all of Indonesia, and also the largest mosque in all of Southeast Asia. We highly suggest visiting Istiqlal Mosque while you are in Jakarta.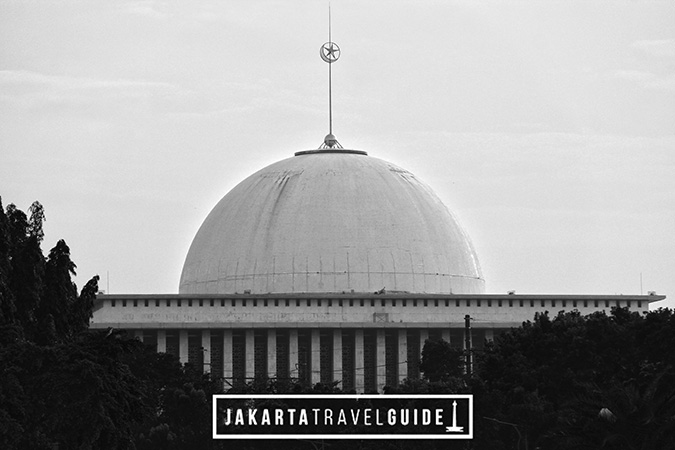 After a 17-year construction period, Istiqlal Mosque was officially opened in February of 1978.
Visitors to Jakarta often find the term 'istiqlal' challenging to pronounce and remember. Just in case you are also wondering what this term means, it's actually the Arabic word for 'independence'.
The vision behind its construction was to celebrate Indonesian Independence.
The location of Istiqlal Mosque in Jakarta also signifies unity among Indonesians.
From a tourism perspective, it is ideally located beside Merdeka Square and the Monas (the National Monument of Indonesia) which makes it very convenient to visit if you are staying in central Jakarta.
From a religious perspective, Istiqlal Mosque is located directly across from Jakarta Cathedral.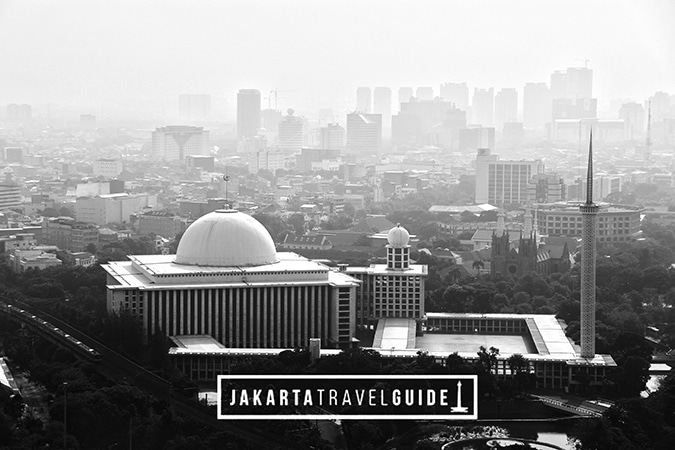 Since roughly 80-85% of Indonesians are Muslim, it sends a clear message that other religions aside from Islam are indeed respected within the country. Actually, it's quite common for both Istiqlal Mosque and Jakarta Cathedral to share parking facilities during busy religious periods of the year such as Christmas, Easter and Ramadan.
Barack Obama and his wife Michelle, are not the only famous foreign dignitaries to have visited Istiqlal Mosque.
Prince Charles, Angela Merkel, King Salman Saudi Arabia and a whole range of other royal family members and political leaders have also visited Istiqlal Mosque since its construction. This trend will surely continue.
Keep in mind that Masjid Istiqlal is a religious site. Therefore, respect worshipers and prayer times. In case you are uncertain about the appropriate attire for visiting the mosque, be sure to ask one of the locals near the entranceway.  
Due to its convenient location in central Jakarta, you can easily organize a visit to Istiqlal Mosque and add it to your sightseeing itinerary while you're in the city.
---
What is located around Masjid Istiqlal in Jakarta?
Istiqlal Mosque is located in one of the best locations in all of Jakarta for sightseeing.
Why is this one of the best areas to stay in Jakarta?
Points of Interest
First of all, Masjid Istiqlal is only about 700 meters northeast of the Monas – Indonesia's National Monument.
There are also various other points of interest within the only one or two kilometers of Istiqlal Mosque. There are various museums and other religious sites that you can easily walk to. A perfect example is Jakarta Cathedral which is located directly across the road to the east of Istiqlal Mosque.
If you travel is north of Istiqlal Mosque, you will reach one of Jakarta's most famous markets – Pasar Baru.  This is a good place to shop if you are looking for clothing or sporting goods.  There is also an interesting painting market that you will see along the way from the Mosque to the Market.
If you travel just a few hundred meters southeast of Istiqlal Mosque then you will reach a popular public park called Taman Lapangan Banteng and also the West Irian Liberation Monument.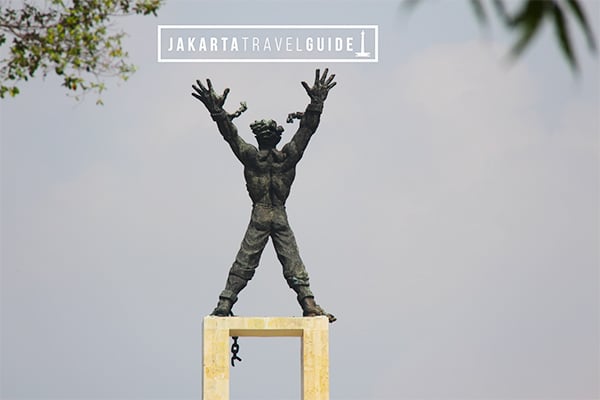 Taman Lapangan Banteng (park) has been recently renovated and re-landscaped. It is one of the nicest parks in all of central Jakarta. It has an outdoor amphitheater where water shows are sometimes shown on weekends.
Along the way from the mosque to the park, you will bypass Sriwijaya Hotel.  An even more popular hotel option to stay in this area is Hotel Borobudur. It commonly receives verified guest review scores that often exceed 8 out of 10 on major booking sites.  It is directly north of the park.
The direct area around Istiqlal Mosque isn't particularly famous for large shopping malls.  Markets tend to be a bit more popular around this location of Jakarta. You can either consider shopping at Pasar Baru or by going further northwest to Chinatown.
The closest mall to Masjid Istiqlal is Plaza Atrium.  It is located about 2 km south of the mosque. You can drive there in about 5 minutes.  It is a popular shopping mall for locals living in Jakarta.
Most of the other points of interest in the vicinity of Istiqlal Mosque in Jakarta are located to the south and southwest of the mosque.
Some noteworthy attractions that you might want to check out include:
If you want to access some of the best shopping malls in central Jakarta you will have to drive about one and a half kilometers south of the Monas to Thamrin.
Shopping Opportunities
Staying around Bundaran HI will allow you to still access sights such as Istiqlal Mosque, while still being close to malls such as:
Hotels such as the Grand Hyatt, Mandarin Oriental and Hotel Kempinski Indonesia are right near Bundaran MRT Station and the malls listed above.
Hotel Options Near the Mosque
If you do want to stay right near Istiqlal Mosque then three of the best properties in this area of the city include:
 ***Of these properties, Hotel Borobudur is the closest choice to the mosque.
---
General Reminders about Visiting Masjid Istiqlal in Jakarta
When you visit Istiqlal Mosque in Jakarta you have a couple of things to keep in mind.
First of all, this is a religious site, therefore you have to ask whether you can take photos. If people are praying, then be very respectful.
Proper attire should be worn when you are visiting the mosque as well. Cover up as much as possible.
Lastly, this area of Jakarta can get really, really warm during the afternoon hours. Be sure to bring lots of water if you are walking around this area of the city. Many of Jakarta's attractions are within walking distance of Istiqlal Mosque, but if you are getting too dehydrated, simply rent a car or wave down a taxi.
Wishing you a pleasant visit to Istiqlal Mosque in Jakarta.
---
10 Closest Hotels to Istiqlal Mosque in Jakarta
***Organized according to Star Rating