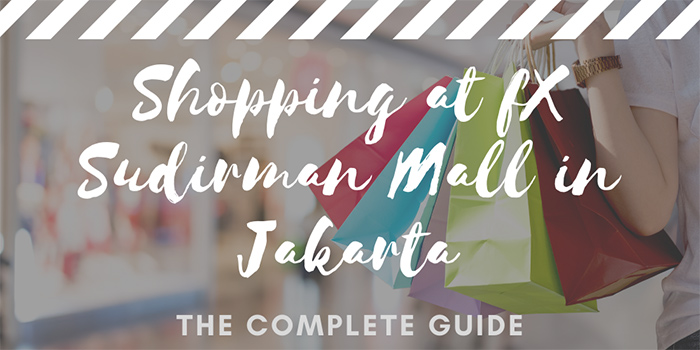 fX Sudirman is a nice, modernly designed shopping center in the business district of Jakarta.  If you are in Jakarta, you can visit fX Sudirman quite conveniently from other shopping malls in Senayan.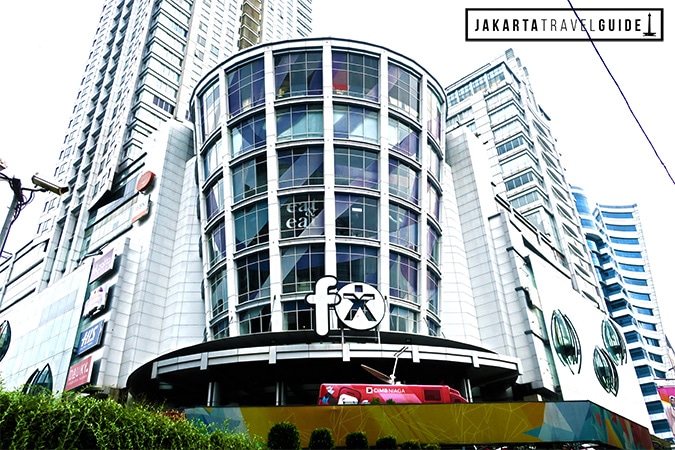 fX Sudirman Mall isn't particularly large in comparison to some of Jakarta's other mega-malls, but it does have some quality cafes, restaurants, and stores. It is a multi-level shopping center that has a department store on the ground level.  As you take the elevators up you will pass by some good Asian restaurants (Korean and Japanese) and cafes. The food court is located on one of the upper floors.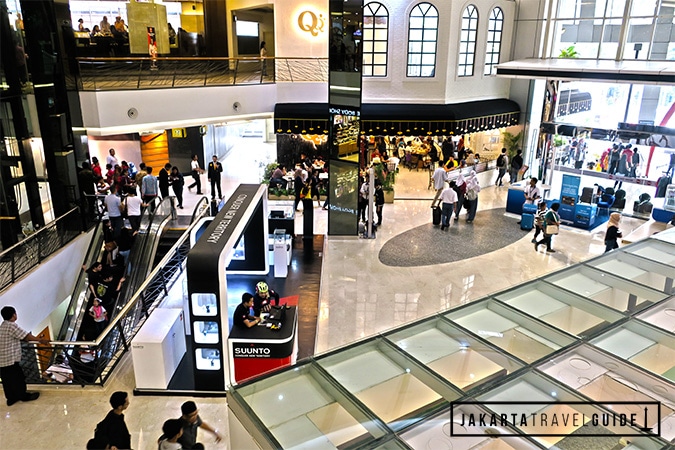 fX Sudirman is not the only thing located in this building. It is actually physically attached to a hotel called Harris Suites fX Sudirman.
Unlike many shopping malls in Jakarta, fX does not have a cinema. Therefore, you will have to go to Senayan City or Pacific Place if you want to watch something.
fX Sudirman is the most convenient place to stay near if you want to watch sporting events at Bung Karno. It is only about 50 meters from the entrance gate.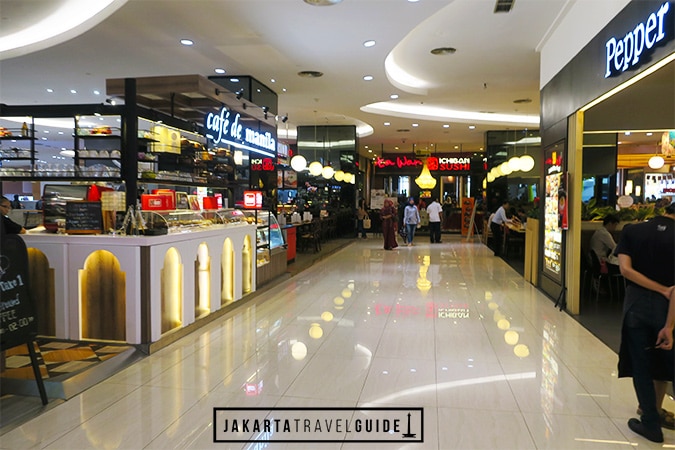 fX Sudirman Opening Times: Monday to Sunday 10: 00 am to 10:00 pm 
---
What is Around fX Sudirman Mall in Jakarta?
The area around fX Sudirman has plenty of skyscrapers and office towers.
To the left (west) of the main entrance, you will notice the entrance to Jakarta's main athletic park where international sporting events sometimes take place. Therefore, if you are attending a sporting event at Stadion Utama Gelora Bung Karno or one of the other facilities in the park, fX Sudirman is a very convenient spot to get a drink or eat a meal beforehand or afterwards.
Staying at Harris Suites fX Sudirman is a smart decision if you want to be close to the business district and the athletic park. You can stay there and walk to Istora MRT Station in 1 minute.
There are a few shopping malls not too far from fX Sudirman if you are looking for a greater selection of stores.
About 400 meters south of fX Sudirman is Ratu Plaza.
Ratu Plaza is a small shopping center that specializes in computers and other electronics. It is much older than fX Sudirman and some of the shops have closed down, but most of the shops are privately owned. Therefore it is possible to negotiate some prices and find cheaper deals than in larger branded stores found in the city's modern malls.
The other malls within a few kilometers of fX Sudirman Mall include:
Citywalk Sudirman
Plaza Semanggi
Of these shopping malls, Pacific Place is by far the most upscale with a surplus of international luxury brands. It is also physically connected to the Ritz-Carlton – one of Jakarta's best hotels.
Pacific Place is arguably Jakarta's best luxury mall.  
Citywalk Sudirman is much smaller than Pacific Place and it has moderately priced brands and some nice cafes and restaurants on the ground floor.  Although much older, Citywalk Sudirman is a great spot to relax with some friends over a cup of coffee. It doesn't offer an extensive selection of products, however.
Plaza Semanggi is located not too far away from Pacific Place. It mainly has moderately priced branded stores and also some local shops as well. The mall is designed in a semicircular shape.
If you are want to shop at fX Sudirman, then there are quite a few good hotels nearby. Some of the most positively reviewed properties include The Ritz-Carlton Jakarta Pacific Place, The Fairmont Jakarta Hotel and Century Park Hotel. Of these, Century Park Hotel is the cheapest option.
The Fairmont and The Ritz are both regarded as two of the top ten hotels in the entire city.
After the MRT opens in Jakarta in 2019, fX Sudirman Mall is going to be one of the easiest malls to access in the city. It is literally 100 meters away from Istora MRT Station. You can also walk to Senayan MRT Station from fX Sudirman. It is about 800 meters south of the mall.
---
10 Closest Hotels to fX Sudirman in Jakarta
***Organized according to Star Rating