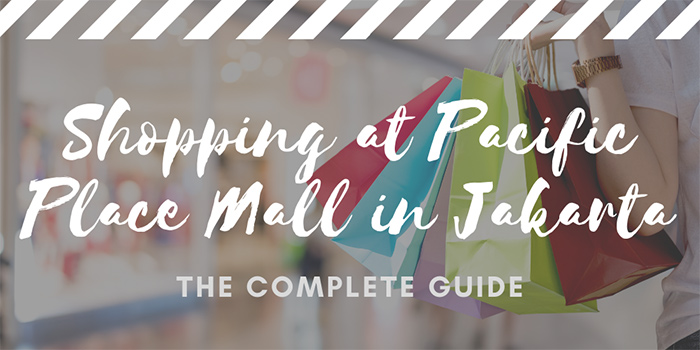 Pacific Place Mall is one of, if not, the best luxury mall in all of Jakarta. It is ideally located in the Sudirman Central Business District (SCBD) and is close to many other shopping centers as well as some of Jakarta's best hotels.
 If you are in Jakarta, highly consider visiting Pacific Place if you are looking for luxury brands and excellent restaurants.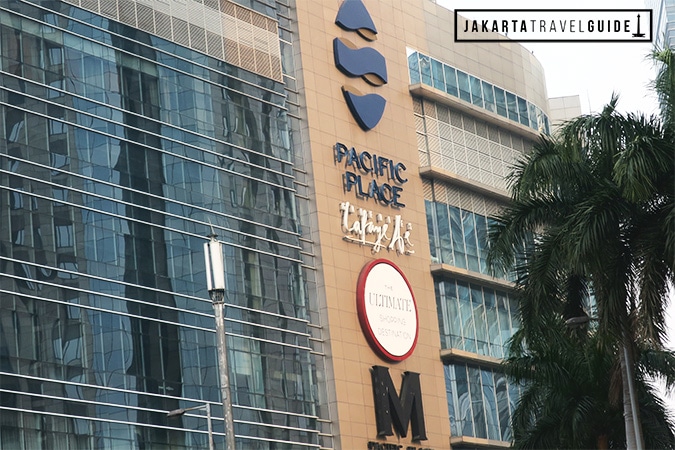 Pacific Place Mall is technically just one component of a large a residential and commercial complex that also consists of the Ritz-Carlton Pacific Place Hotel and the One Pacific Place Offices.  Pacific Place is also physically connected to the Jakarta Stock Exchange.
Since Pacific Place is located in the business district of Jakarta, it caters to affluent locals and foreign tourists seeking high quality, internationally branded products.  It offers a wide selection of luxury brands and it is very well maintained.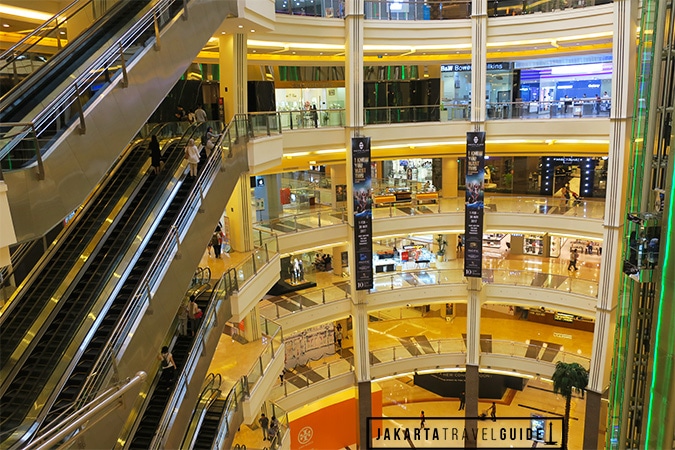 Pacific Place Mall Description
The central atrium of Pacific Place is particularly impressive. If you get the chance to shop at Pacific Place, take the central elevators up to the highest floor to capture impressive views down. Since the Ritz-Carlton Pacific Place Hotel is attached to Pacific Place, on occasion, the hotel organizes concerts and events.  Bryan Adams, for instance, had a concert at the Ritz in 2017 to a small exclusive audience.
Pacific Place Mall Jakarta also has a Hard Rock Café that is popular with tourists staying in Jakarta because of its nightly live bands and quality Western dishes.
If you are shopping at Pacific Place in Jakarta, then there is no reason why you can't bring your children along as well.
Pacific Place has a few playing areas especially made for families. It also includes a cinema that shows international blockbusters in English. Subtitles are provided in Bahasa Indonesian for local viewers.
Opening Times: Monday to Sunday 10 am to 10 pm
---
What is around Pacific Place Mall Jakarta?
The area around Pacific Place is quite modern with sidewalks and tall office towers, hotels, and restaurants.  It is one of the better areas in the city for walking around, but it does have a distinct business feel to it.
The direct area around Pacific Place is also a smart place to stay while you are in Jakarta. It is safe and well connected to public transportation and other attractions in the city. Some of Jakarta's best hotels are nearby.
Pacific Place is in southern Jakarta, but it still isn't too far from the Monas and its surrounding museums and galleries.  It is about 6 km south of the Monas.  With moderate traffic, this should take you about 20 minutes in a car, and much less in a moto. With the MRT set to open in 2019, if you stay near Pacific Place you can walk to Istora MRT Station in just a few minutes.
One of the closest malls to Pacific Place is Plaza Semanggi.
If you find the luxury brands at Pacific Place Mall Jakarta to be beyond your budget, then consider shopping at Plaza Semanggi.  It has more local stores and much cheaper food choices. These two malls are quite close to each other (1.5 km): either a 15-minute walk or a short drive.
Another close by option is fX Sudirman – a nice, modern shopping center about 1 km away from Pacific Place. It isn't large by Jakarta's shopping standards, but it does have some good Japanese restaurants and cafes.
A few other shopping malls near Pacific Place include: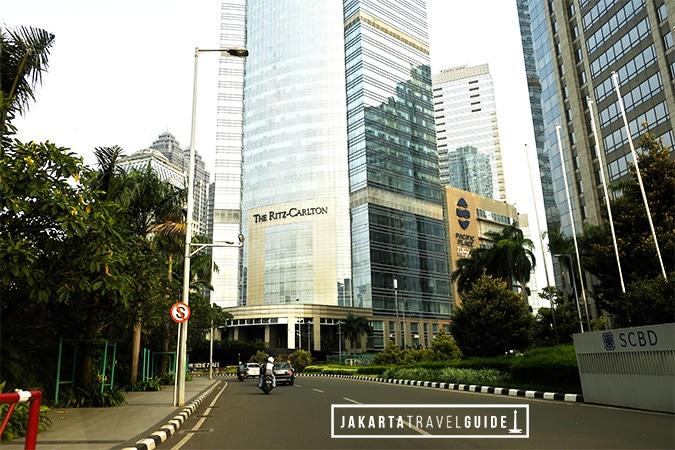 Staying at the Ritz-Carlton Pacific Place Hotel is obviously the most convenient choice if you want to shop at Pacific Place. It is physically connected to the mall and it is ideally located for conducting business in the city. It is one of Jakarta's best hotels and it is very positively reviewed by guests. The Ritz usually gets ranked as one of the top 10 hotels in Jakarta every year.
Staying there will help you to avoid spending time in Jakarta's traffic due to its accessibility to Istora MRT Station.
There are a few other places to stay within a few kilometers of the mall, and they include:
The area around Pacific Place Mall is also convenient for sports enthusiasts. If you plan on watching events at Stadion Utama Gelora Bung Karno it is very close (a short walk or drive away).
An interesting thing to do if you are staying near Pacific Place is to head about 1 more kilometer south to Jalan Senopati. This is one of Jakarta's best streets for dining out.  Some of the restaurants and bars are world class, and particularly convenient to access from the mall.
Pacific Place in Jakarta is one of the best luxury malls in the entire city. It is an excellent place to visit if you are looking for high-quality products or services. With the MRT opening up in 2019, it also becomes one of the most connected malls for accessing the M1 North South Line. Istora MRT Station is right across the road from the Jakarta Stock Exchange with Senayan MRT being the second closest station to the mall.
---
10 Closest Hotels to Pacific Place in Jakarta
***Organized according to Star Rating