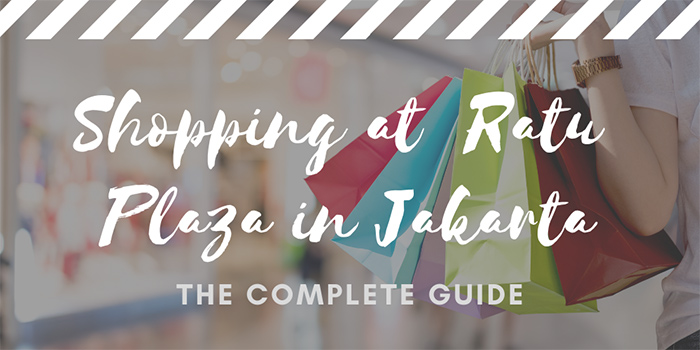 The complete guide to Ratu Plaza in Jakarta. Find all the information you need about buying electronics at this mall near Senayan MRT Station.
If you are visiting Jakarta and you are looking for electronics then consider visiting Ratu Plaza Mall.
Ratu Plaza is a small shopping mall in central Jakarta that is about 7.5 km southwest of the Monas – Indonesia's National Monument.  It mainly consists of tiny, private electronics shops that sell computers, cell phones and other accessories.  It isn't particularly large by Jakarta standards. But it does have a decent selection of computer shops.
Aside from electronic shops, Ratu Plaza Mall in Jakarta also has a few restaurants and a Lotte Mart Department Store that is located on the basement level.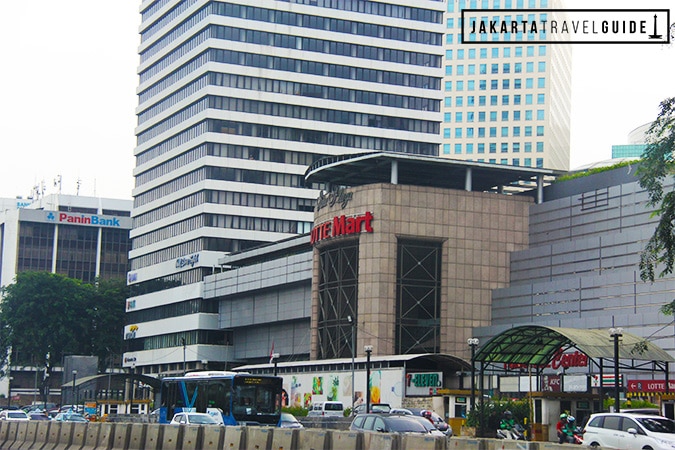 There are a few benefits of shopping at Ratu Plaza for electronics in comparison to large branded department stores within the city. First of all, you might be able to find cheaper prices because most of the shops are small, private retailers which have more freedom to set prices where they want them to be. Secondly, it is often quiet which enables shoppers to take their time while negotiating discounts on products such as computers.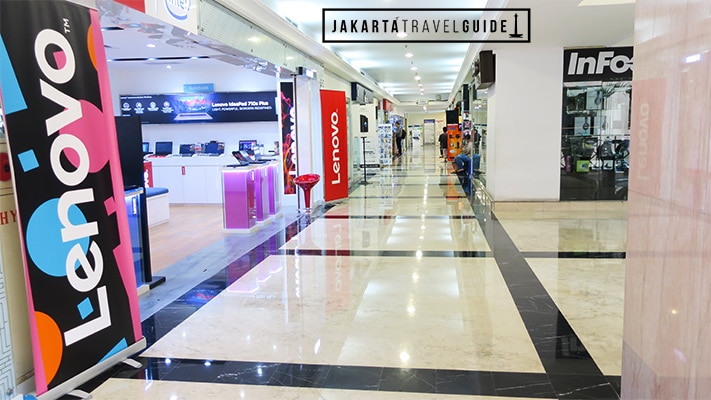 Unlike many of the larger malls in central Jakarta, Ratu Plaza doesn't have a cinema. If you want to watch a movie try to check out Senayan City which is only a few minutes away.
Ratu Plaza is an older mall. You shouldn't expect glitz and glamour here, but it is a practical place to visit if you are looking for tech gadgets or computers.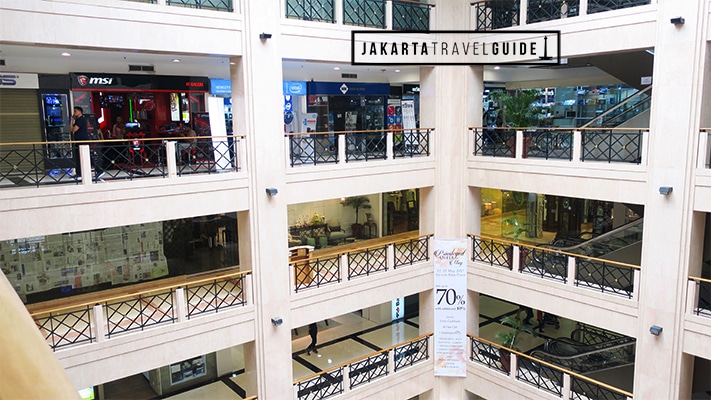 Ratu Plaza Opening Times: Monday to Sunday 10:00 am to 9:00 pm
---
What is around Ratu Plaza in Jakarta?
The area around Ratu Plaza has no shortage of office towers and modern condominiums.
Since Ratu Plaza is in the business district of the city, there are some other modern malls and excellent hotels within 1 km or less.
Shopping Malls
You can walk to four different malls from Ratu Plaza:
fX Sudirman is located northeast of Ratu Plaza. You can walk 400 meters north from Ratu Plaza and you will reach fX Sudirman. It should take you less than 5 minutes. They are located along the same side of the road.
Physically attached to fX Sudirman is Harris Suites fX Sudirman. This is a very convenient place to stay because it is only meters from Istora MRT Station.
fX Sudirman is much newer than Ratu Plaza and it has a nice selection of good restaurants. It has some Japanese ones on the lower levels and a food court on the top floor. If you are attending a sporting event at Stadion Utama Gelora Bung Karno or one of the other facilities nearby, then the entrance to the sporting park is right near the entrance to fX Sudirman.
Citywalk Sudirman and Plaza Semanggi are two malls that are a short ride away from Ratu Plaza.
Pacific Place is by far the most luxurious, modern mall near Ratu Plaza. It has a surplus of top quality international brands and restaurants. It also has a Hard Rock Café which is popular with locals, expats and visitors to the city. It is connected to the Ritz-Carlton – which is undoubtedly one of Jakarta's most positively reviewed 5-star hotels.
Manly consider Pacific Place to be Jakarta's best luxury shopping experience.  
Both Plaza Senayan and Senayan City are within walking distance of Ratu Plaza as well. Therefore, if you are shopping at Ratu Plaza you can easily build these two malls into your itinerary.
It is a practical decision to stay near Ratu Plaza while you are in Jakarta.
MRT Accessibility
Ratu Plaza is ideally located between two of Jakarta's MRT Stations – Senayan MRT Station and Istora MRT Station. Therefore, you can easily walk to either one of these.
Best Accommodation Options Near Ratu Plaza
There are also some good hotels close to Ratu Plaza as well. As mentioned before, you can stay at The Ritz-Carlton Pacific Place or Harris Suites fX Sudirman if you want to be physically attached to a mall.
The Fairmont Jakarta Hotel and Century Park Hotel are also good options in this area. Both the Ritz and the Fairmont are consistently considered to be two of Jakarta's top ten 5-star hotels. They have world-class service and amenities and they are popular with visitors to the city.
Although Ratu Plaza  is one of the smallest shopping malls in this area of Jakarta, it will be interesting to see what happens to it when the MRT opens in 2019. It is in a superb location for accessing Senayan MRT Station.
---
10 Closest Hotels to Ratu Plaza in Jakarta
***Organized according to Star Rating