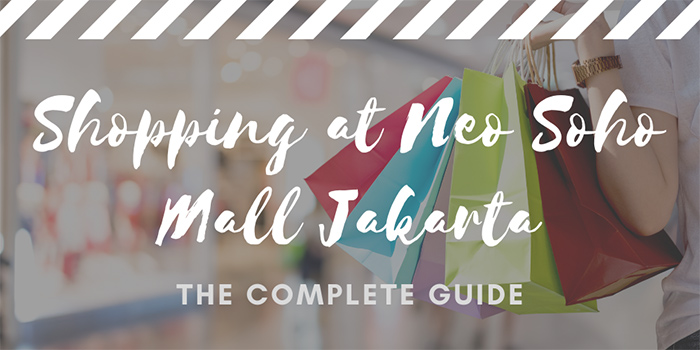 Everything you need to know about Neo SOHO Mall – home to Jakarta Aquarium.
Neo Soho Mall is a shopping center located in West Jakarta. It is located about 5 km west of the Monas – Indonesia's National Monument.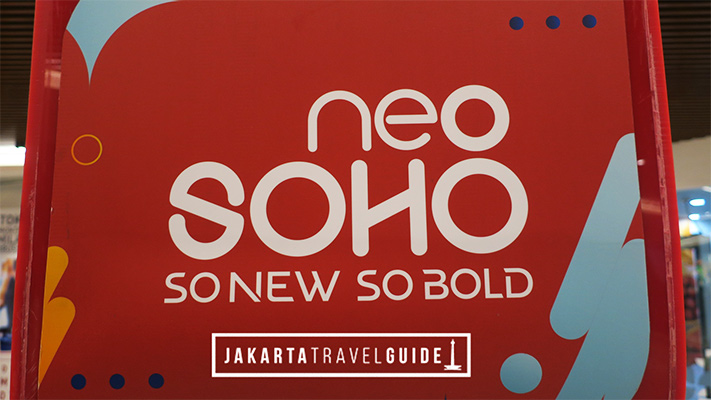 If you are shopping at Neo Soho Jakarta you will enjoy 8-levels of shops, cafes, restaurants, and services. But that is not all. Neo Soho is also part of a mega-complex that also consists of Central Park Mall and a whole series of residential and commercial towers.
Overall, the complex covers 22 hectares of land area.
Similar to Central Park Mall, Neo Soho attracts many upper-middle-class families in Jakarta. This includes both local consumers and expats living in the city.
Accessing Jakarta Aquarium from Neo Soho Mall
More and more families have been visiting Neo Soho over the last few years because this is where Jakarta Aquarium is located.
Jakarta Aquarium is a 7,200 square meter attraction that is extremely popular. It has a wide assortment of aquatic creatures on display. The jellyfish exhibit on the bottom floor is particularly impressive. If you are in Jakarta, highly consider taking your kids to the aquarium.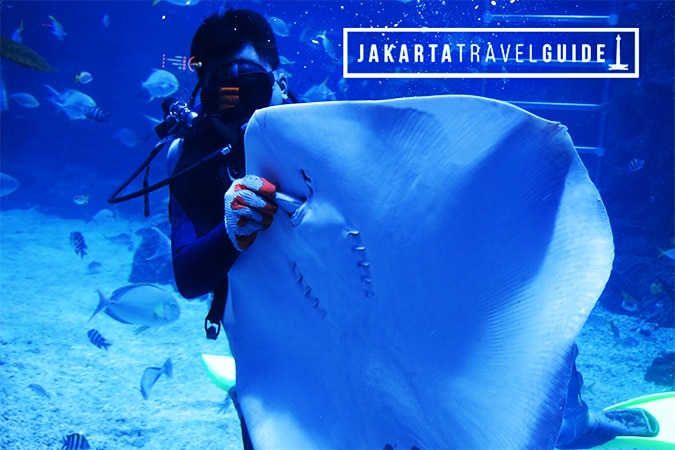 It is a very photogenic and fun environment for children.
Facilities and Services
Like most malls in Jakarta, Neo Soho has a wide selection of facilities and services.
Here is a list of services and facilities that are available within the mall:
Musholla (prayer room)

Wifi Hotspot Area

Disabled Restroom

ATM Center

Nursery Room

Restrooms

Elevator Access

Information Desk

Deposit Counter

Car Call Service

Valet Service

Charging Stations

Wheelchairs

Baby Strollers
Currently, Neo Soho doesn't have a cinema. If you want to watch a local or international film you can easily walk next door to Central Park Mall. It has a large cinema that shows blockbusters. Foreign films are generally shown in English with Bahasa Indonesian subtitles for local viewers.
The mall component of Neo Soho is organized around a large central atrium.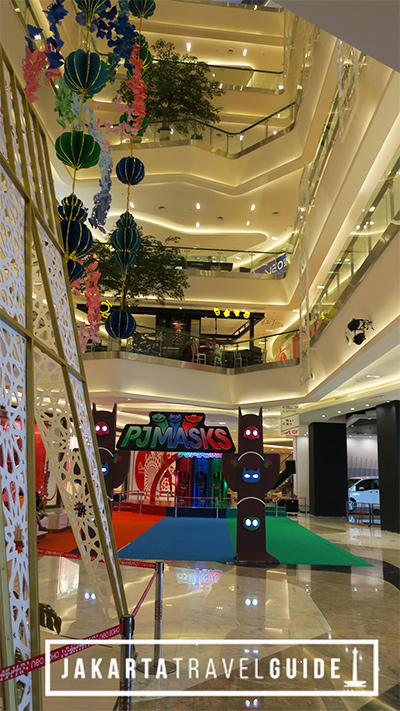 If you want to visit Jakarta Aquarium it is located below the atrium on Lower Ground Level 1. Simply take the escalator down and you can't miss it!
---
Neo Soho Jakarta: Essential Visitor Information
Opening Times: Everyday from 10 am to 10 pm
GPS Coordinates: -6.174813, 106.789932
Address: Letjen S. Parman Street No. Kav. 28, RT.3/RW.5, South Tanjung Duren, Grogol petamburan, West Jakarta City, Jakarta 11470
---
What is located around Neo Soho Mall Jakarta?
Shopping Malls
One of the benefits of shopping at Neo Soho Mall in Jakarta is its proximity to other shopping malls.
Central Park Mall is a very popular mall that is physically connected to Neo Soho by the Eco Skywalk.
Eco Skywalk is an elegantly designed 250-m footbridge offering beautiful panoramic view of the surrounding Podomoro City skyline. If you plan on walking from Neo Soho to Central Park Mall (or vice versa) try to take the Eco Skywalk if possible.
If you continue beyond Central Park Mall on the inner ring road you will reach Taman Anggrek Mall.
Taman Anggrek is a popular shopping center that has an indoor ice skating rink. This was the first indoor rink of its kind in Southeast Asia.
If you are traveling with children you can have a fun day by visiting the ice rink in Taman Anggrek and then Jakarta Aquarium in Neo Soho.
***Read more about interesting itineraries for Jakarta using this comprehensive Itinerary Guide.  
You will notice that there are many tall towers surrounding Neo Soho and the other malls in this area of Jakarta. This area is called Pomodoro City. Naturally, a lot of the residents in this complex shop at these three malls and provide a customer base.
Best Accommodation Choices Near the Mall
The best hotel to stay at near Neo Soho is the Pullman Jakarta Central Park. It is conveniently attached to Central Park Mall. Therefore, if you stay here you won't have to even step foot in Jakarta's traffic to access Central Park, Neo Soho or Jakarta Aquarium. All you have to do is take the Eco Skywalk between these two malls.
Other hotels around Neo Soho include:
Other Attractions Worth Visiting
Staying near Neo Soho is a practical option if your main priority in Jakarta is shopping. It is about 5 km west of major attractions such as the National Museum and National Gallery. So it is a bit of a drive to get into central Jakarta.
If you do decide to drive to the Monas area from Neo Soho then consider stopping at the Textile Museum or Tanah Abang Textile Market along the way. Both of these are great places to learn more about the textile (Batik) industry in Indonesia.
---
10 Closest Hotels to Neo Soho Mall in Jakarta
***Organized according to Star Rating
---
Final thoughts about shopping at Neo Soho Jakarta
Neo Soho is by no means Jakarta's largest or most popular shopping mall. But it has received more visitors because of one of its main tenants, Jakarta Aquarium.
It is common to see a surplus of visitors to the mall (especially on weekends). Families really enjoy the aquarium.
After they are done checking out all of the animals they tend to eat somewhere in Soho or Central Park.
Neo Soho has some good restaurants underground in the tunnel that connects it to Central Park. Many of the choices are affordable.
Although this area doesn't have the largest selection of hotels to choose from, there is no shortage of other shopping malls in this area. You can also consider going to Mall Ciputra. This is located about 2 km north of Neo Soho Jakarta.