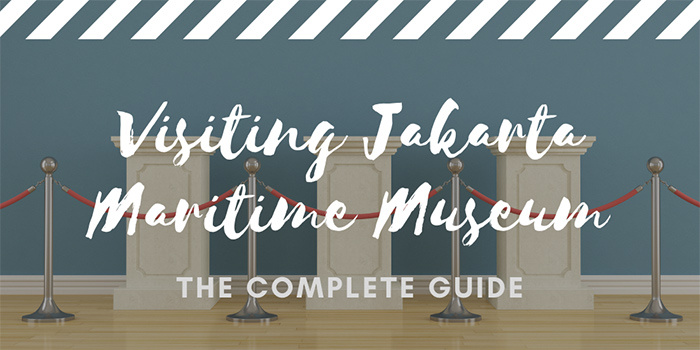 The most comprehensive guide to Museum Bahari in Jakarta. Everything you need to know about this museum in Sunda Kelapa.
Jakarta Maritime Museum is located in Sunda Kelapa Jakarta. As its name suggests, it focuses on the maritime history of Indonesia and the economic importance of sea activities (trade) within the country.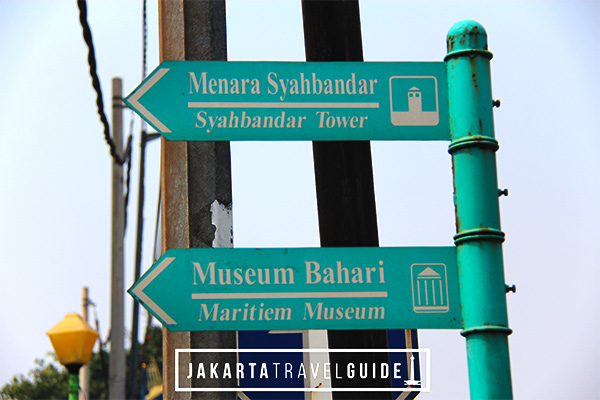 Museum Bahari is the Bahasa Indonesian translation of 'Maritime Museum'. Therefore, don't be surprised if you hear that name being used throughout the city.
It is commonplace for visitors to check out while in Jakarta because it is one of the main attractions not too far away from Kota Tua. It is possible to create an itinerary that includes both Kota Tua and the Maritime Museum in the same day.
The museum is located in an interesting series of buildings that were once used by the Dutch East India Company. At the time the buildings were used as warehouses for spices such as nutmeg and coffee and tea. They were later converted into the present operational museum.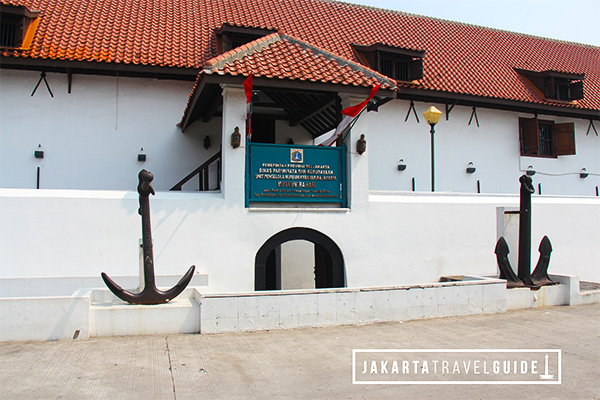 The museum is situated beside one of the mouths of Ciliwung River. This is the primary river that extends all the way down through southern Jakarta and beyond.
In 1976, the current Maritime Museum was declared a cultural property. It was then inaugurated as a museum representing the maritime history of Indonesia on July 7, 1977.
---
Collections and Exhibits at Museum Bahari Jakarta
The Jakarta Maritime Museum consists of various rooms that display everything from traditional fishing boats to cannons. The number of fishing boats from different areas of the archipelago is impressive.
The ground floor of the museum showcases various ship models. A model of Majapahit (ancient Java) and a collection of traditional Pinisi are on display. There is also an exhibition which focuses on "Biological Oceanography". The biodiversity of the coastal areas of Indonesia is summarized here.
There is an exhibition of shipbuilding tools and various artifacts related to navigation of the seas such as compasses, lights, and maps.
As you transition to the second floor of Jakarta Maritime Museum, you will notice that it focuses more on sea explorers and navigators. Many exhibits have been set up with model explorers wearing traditional clothing from different time periods. This is an interesting area to check out, especially if you are interested in the former spice trade.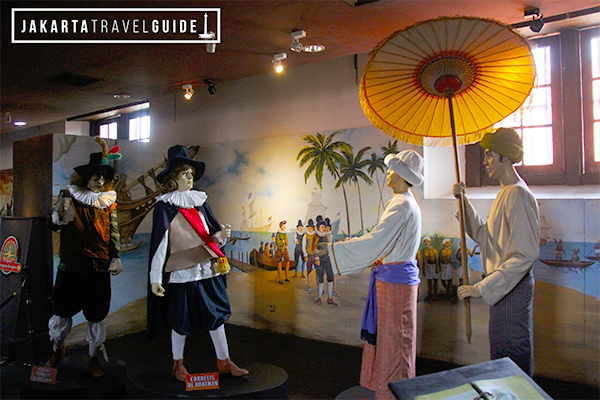 One of the most photogenic areas of Museum Bahari is the outdoor courtyard area that separates the two main museum buildings.  This has experienced a facelift over the last few years. Currently, there are benches outside and nice traditional stained shutters on the windows. This is a great area to relax for a while at the museum.
---
Maritime Museum Jakarta – Essential Visitor Information
GPS Coordinates: -6.126708, 106.808251
Street Address: Jl. Ps. Ikan No.1, RT.11, Penjaringan, Kec. Penjaringan, Kota Jkt Utara, Daerah Khusus Ibukota Jakarta 14440
Hours of Operation
Monday: Closed

Tuesday: 8 am to 4 pm

Wednesday: 8 am to 4 pm

Thursday: 8 am to 4 pm

Friday: 8 am to 4 pm

Saturday: 8 am to 4 pm

Sunday: 8 am to 4 pm
Ticket Price for Museum Bahari Jakarta
Adult: 5,000 IDR
***Note: This price also includes free admission to Syahbandar Tower. This price is subject to change over time.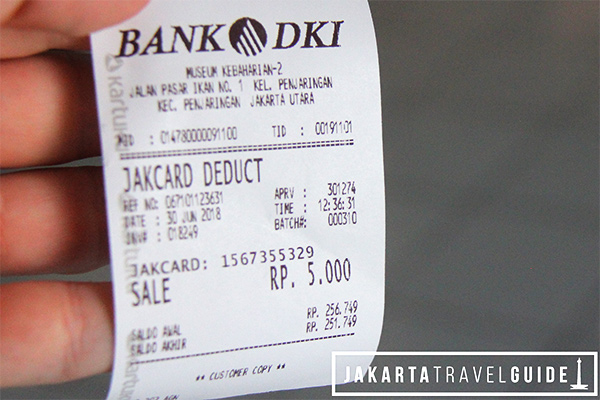 ---
What is around the Jakarta Maritime Museum?
Jakarta Maritime Museum is located in North Jakarta in an area known collectively as Sunda Kelapa. This is part of Jakarta's 'old town'.
Attractions to Explore
Sunda Kelapa is a busy port area that is heavy on trade. Many visitors to Jakarta make trips to the harbor area of Sunda Kelapa to take photos of the 'photogenic' schooner ships that still dock there.
Although this is not one of the cleanest or picturesque areas of Jakarta, a visit to this area is culturally rewarding and it definitely takes you a step back in time.
After you are done checking out Bahari Museum it is possible to walk over to Sunda Kelapa to take some photos (it should take you about 5 minutes).
Another point of interest in this area is the Syahbandar Tower (locally known as Menara Syahbandar).
Syahbandar Tower was built around 1839 which functioned as a monitoring tower for ships entering and leaving the city of Batavia.  It is a historic landmark in Jakarta.
You can easily walk between Menara Syahbandar and the Maritime Museum in under 5 minutes. Once you pay admission at the Maritime Museum you can get free entry to check out the tower as well.
One of the most interesting things about this tower is the view that you get from the top. Don't forget to bring along your camera. You can get awesome photos of the museum as well.
Kota Tua
One of the best areas for sightseeing is only 2 km south of Jakarta Maritime Museum  – Kota Tua.
Very few tourists visit Jakarta without visiting Kota Tua. Taman Fatahillah is the central square of the old town. Around this square, you will find various museums, such as:
Also, don't forget to visit Cafe Batavia for its nice aerial views of Taman Fatahillah.
It can be challenging finding good accommodation choices near Museum Bahari.
Best Accommodation Choices
Holiday Inn Express Jakarta Pluit City is probably the best property nearby. But your choices will be limited. You are better off looking for a hotel south of Kota Tua which will make it easy for you to access the Monas area.
The following two hotels are between the Monas and Kota Tua and they receive really high review scores from both international and domestic tourists:
---
10 Closest Hotels to Museum Bahari in Jakarta
***Organized according to Star Rating
---
Final Thoughts about Museum Bahari Jakarta
With the ASEAN Games in Jakarta in 2018 Museum Bahari received a much-needed facelift.
There was a serious fire in the museum in 2018 as well which has taken some time to recover from.
The Sunda Kelapa area of Jakarta is by no means one of the cleanest areas of the city. Since this is still very much a functioning port area, you must expect it to feel rugged and unpolished. Don't go to Sunda Kelapa expecting it to be laid back and super modern.
Jakarta Maritime Museum is located in a nice traditional colonial building. It has a lot of room and a lot of potential. The management has done a nice job with the outdoor courtyard area. This is a nice spot for children to run around for a while if you are traveling with children.  
Expect your visit to Museum Bahari to take anywhere from 30 minutes to 2 hours. Forty minutes would be the average time spent here.
Also, remember to walk over to Syahbandar Tower. It is worth checking out. Even if you are not interested in history, it provides a good vantage point to take photos of Sunda Kelapa and the Maritime Museum.