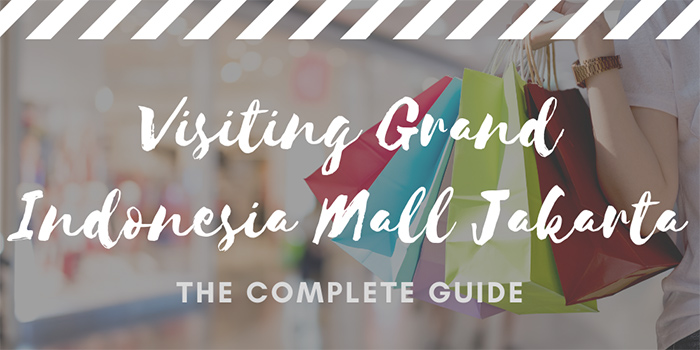 Visiting Grand Indonesia is one of the top shopping/travel experiences in Jakarta.  Grand Indonesia is arguably the most popular mall in the city. It is certainly one of the largest malls in all of Indonesia which makes it a top Jakarta shopping attraction for visitors and locals.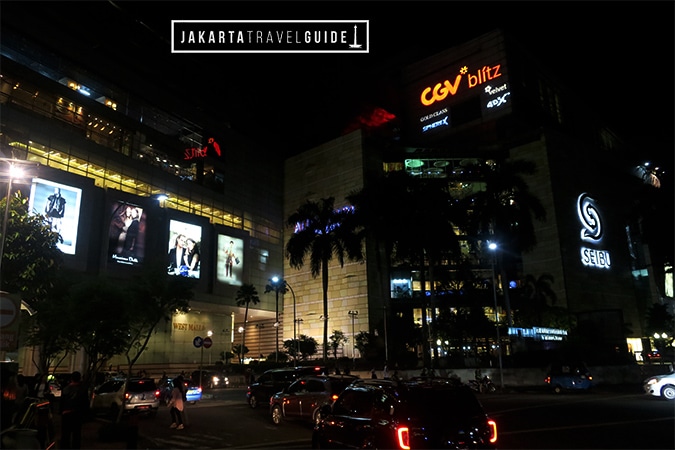 What to Expect When Visiting Grand Indonesia Mall
With an extensive selection of international brands, there is no shortage of selection at Grand Indonesia. It also has a large selection of restaurants to choose from. Many of which are Indonesian, but you can also find some international choices here as well.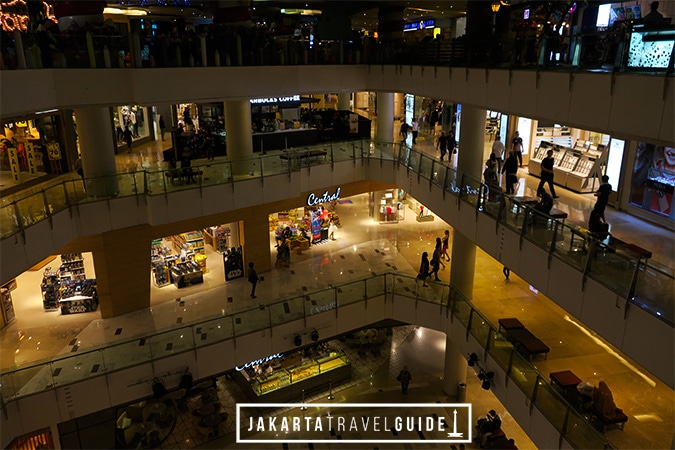 One of the reasons why visiting Grand Indonesia is so popular among tourists is because it has a wide selection of both luxury brands and also affordable brands.  This mall caters to a wide consumer base because of its large size.
If you are looking for a quality shopping experience while in Jakarta, then Grand Indonesia should be very high on your list of shopping malls within the city.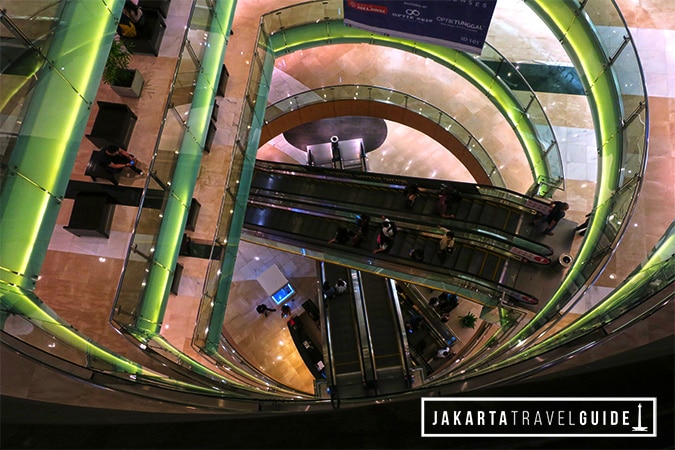 ---
What is Around Grand Indonesia Mall Jakarta?
Visiting Grand Indonesia Mall is quite convenient as it's ideally located in central Jakarta. Only 1-2 kilometers south of the Monas.
Grand Indonesia is situated in one of the most popular Jakarta tourist areas called Thamrin. Fortunately for visitors, Thamrin has other interesting attractions, malls and superb hotels within walking distance of Grand Indonesia. This makes this area ideal for sightseeing because it is centrally located.
Grand Indonesia is located directly adjacent to Bundaran HI – one of the iconic landmarks of modern Jakarta.
Directly across from Grand Indonesia is Plaza Indonesia.  Plaza Indonesia is also a shopping mall that is very popular with affluent visitors and locals in Jakarta.  It is much smaller than Grand Indonesia, but even more exclusive with high-end luxury brands. Some of Jakarta's wealthiest people shop at Plaza Indonesia.
Shoppers looking for more affordable and locally-made merchandise can also walk over to Thamrin City – another shopping mall beside Grand Indonesia. Thamrin City, unlike both Grand Indonesia and Plaza Indonesia, is a budget-oriented shopping center that is particularly popular with local shoppers.
Thamrin City is also quite close to Tanah Abang, a very popular market area in Jakarta that is known for affordable textiles.  
---
Hotel Choices Near Grand Indonesia Mall Jakarta
Staying near Grand Indonesia is also a very wise decision due to its central location in Jakarta. It literally has some of the best hotels in the entire city either physically attached to it or within a few hundred meters of the mall entrance.
Hotel Kempinski, for instance, is one of Jakarta's best properties and it is attached to Grand Indonesia. Directly across from Grand Indonesia and physically attached to Plaza Indonesia is the Grand Hyatt. This is prominently overlooking Bundaran HI.  
Another excellent choice right beside Grand Indonesia is the Mandarin Oriental.  It also overlooks the Bundaran HI making it one of the most ideally located properties in all of Jakarta. A few other excellent properties within walking distance of Grand Indonesia include The Keraton, the Pullman, and the Ascott.
---
Attractions and Interests Near Grand Indonesia Mall
Sightseeing around the Monas is also possible if you decide to stay near Grand Indonesia. The Monas and its surrounding museums, galleries, churches, and mosques are all within 2-3 kilometers of Grand Indonesia.
Similarly, some of Jakarta's most popular public parks such as Taman Suropati, Taman Menteng, and Taman Situ Lembang are only a few kilometers from Grand Indonesia.  
You can either walk to them or take a taxi or a private car (Uber, Grab, GoCar). Slightly farther, but also interesting to check out, is Jalan Surabaya Antique Market. It has an interesting selection of antiques, Indonesian masks and used merchandise such as golf clubs.
If you decide to stay near Grand Indonesia you will be situated in one of the best areas in all of Jakarta for tourists amenities and sightseeing. Enjoy.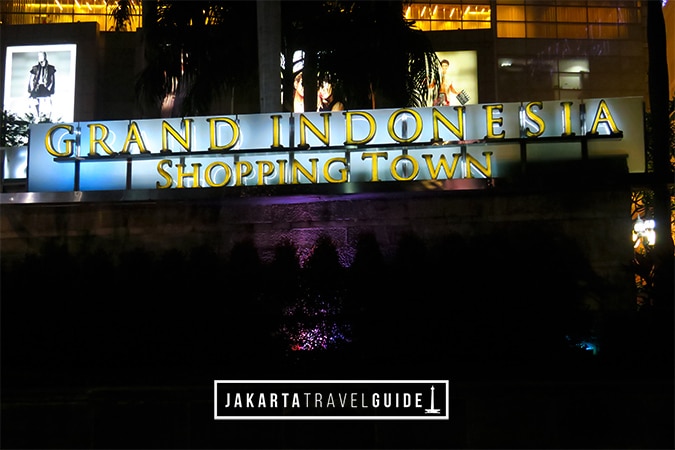 ---
10 Closest Hotels to Grand Indonesia in Jakarta
***Organized according to Star Rating