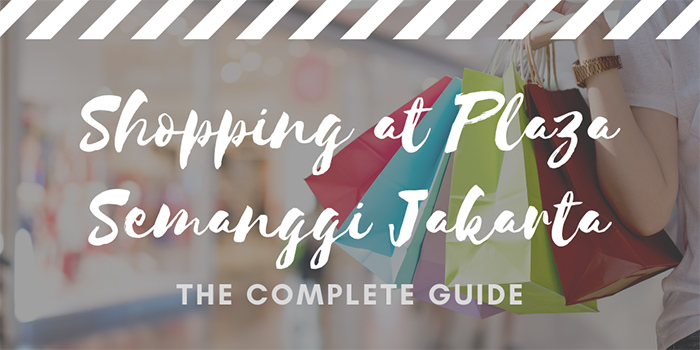 Everything you need to know about Plaza Semanggi in South Jakarta: The Complete Guide.
Plaza Semanggi is a shopping mall in Setiabudi South Jakarta. The mall itself is part of a commercial center that also includes an auditorium, Balai Sarbini, and office tower called Gedung Veteran RI. Although the auditorium and office tower were built way back in 1973, Plaza Semanggi officially opened to the public in 2004.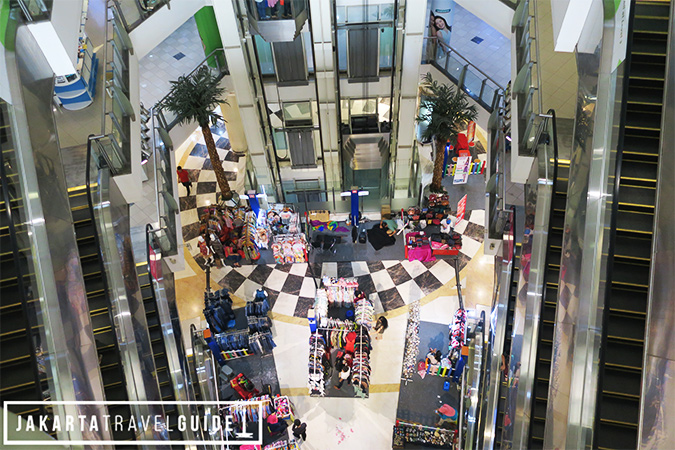 This is a convenient mall to visit if you are staying in Senayan, Sudirman, Setiabudi or Thamrin.
Although Plaza Semanggi is neither the largest or newest shopping mall in Jakarta, it does have a good selection of stores and eateries. Like most malls in the city, it also has a cinema that shows both local and international movies. Foreign movies are typically shown in English with Bahasa Indonesian subtitles for local viewers.
Mall Design and Features
When you are shopping at Plaza Semanggi you will notice that it has a unique design that is centered around Balai Sarbini. The mall component is shaped in a semicircle around the theatre. You can access the main elevators and the escalators in the large atrium. This is also the place where weekend events and promotions are hosted in the mall.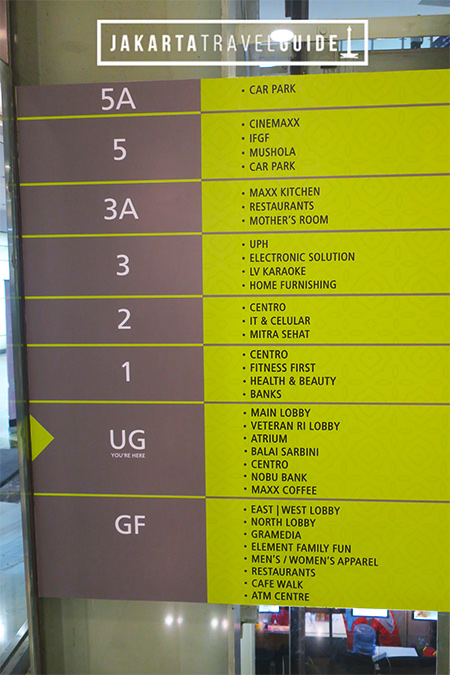 Most of the stores in Plaza Semanggi are similar to other malls in Jakarta with some more budget options on the higher floors. There are also some affordable restaurants and snack vendors on the top floor of the mall.
One interesting thing you might want to explore while you are at Plaza Semanggi is the rooftop dining area. It is called the Sky Dining Plaza. They often have live music under the stars here. You can also capture some nice views of Jakarta's skyline from the rooftop.
---
Plaza Semanggi Jakarta: Essential Visitor Information
Opening Times: Everyday from 10 am to 10 pm
GPS Coordinates: -6.219887, 106.814561
Address: Jl. Jend. Sudirman No.50, RT.1/RW.4, Karet Semanggi, Kecamatan Setiabudi, Kota Jakarta Selatan, Daerah Khusus Ibukota Jakarta 12930
---
What is located around Plaza Semanggi in Jakarta?
Access to Shopping Malls
If you want convenient shopping then Plaza Semanggi is a solid choice.
The mall is located between two popular MRT stations which makes it easy to access:
You can get off at either one of these and the mall is only a short ride away.
***Read more about MRT Jakarta with this comprehensive MRT Guide.
There are also a few other shopping malls near Plaza Semanggi in Jakarta.
Pacific Place is a popular luxury mall that is about 1 km southwest of the mall. Due to the road system, it is more challenging to get between these malls than it looks.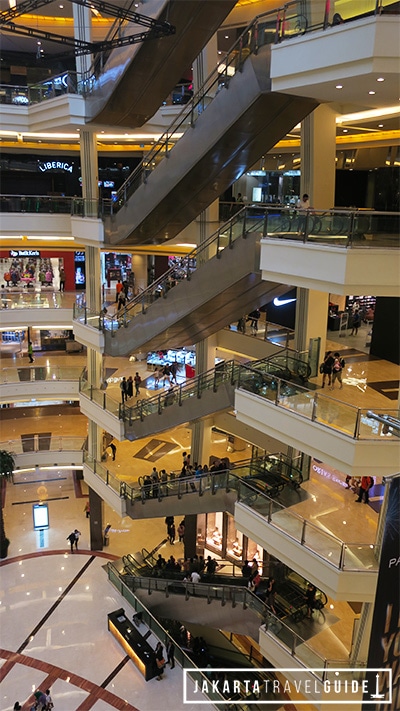 The other malls in Senayan such as Ratu Plaza, fX Sudirman, Senayan City and Plaza Senayan are about 3 km away from Plaza Semanggi.
If you like exercising, then consider going to Car-Free Sunday. This is one of the coolest weekly events in the city.
You can stay near Plaza Semanggi you can simply walk out to Jalan Jend. Sudirman.  This is the main road which leads all the way to the Monas. Expect thousands of people in this area of the city on Sunday morning.
Best Accommodation Choices
There are some good hotel choices near Plaza Semanggi as well. Some of the best options include:
The best hotel within a 1 km radius of the mall is the Ritz Carlton Pacific Place. This often receives review scores above 9/10 on major accommodation sites. It is considered to be one of the best 5-star hotels in the entire city.
Public Parks
Although Monumen Park is north of Plaza Semanggi, there are two other public parks near the mall:
Taman Semanggi
Bung Karno Athletics Park
Taman Semanggi is unique in the sense that it is surrounded by overpasses and roads. It is not the best place for exercising in the city.
Bung Karno is a massive athletics compound. It has hosted major competitions such as the Asian Games and huge concerts over the years. Guns and Roses played at the main stadium in 2018.
---
10 Closest Hotels to Plaza Semanggi in Jakarta
***Organized according to Star Rating
---
Final thoughts about shopping at Plaza Semanggi Jakarta
Plaza Semanggi is facing some stiff competition from other malls in Thamrin and Senayan. Therefore, you can go there without large crowds on some days.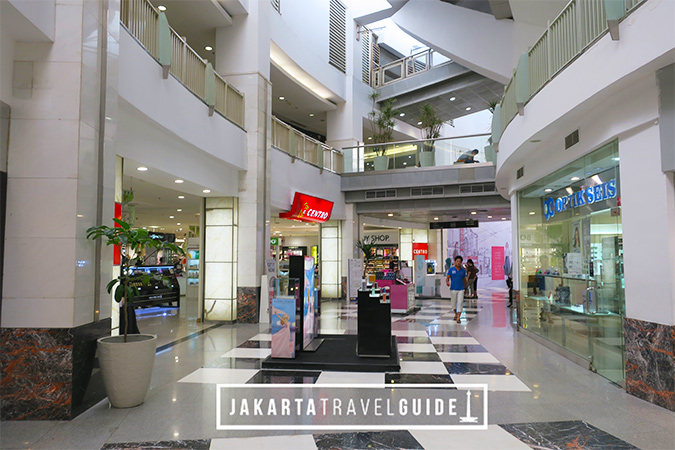 This is ideal if you want more time to look around.
Many visitors to Jakarta prefer to stay near Bundaran HI when they visit the city. It is easier to access the MRT system and the Monas area if you stay a bit farther north in central Jakarta.
If you stay near Thamrin you can easily take the MRT a few stations south to access Plaza Semanggi.