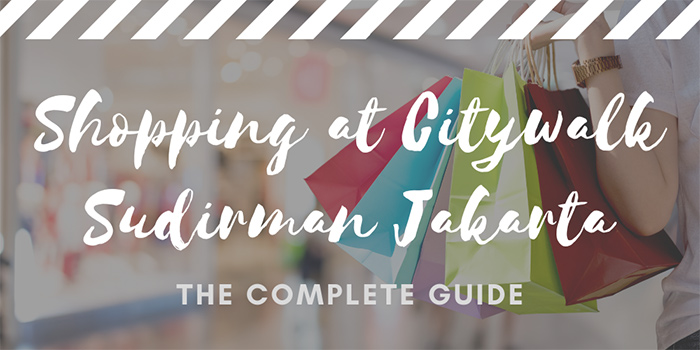 Everything you need to know about Citywalk Sudirman Mall in Tanah Abang Jakarta.
Citywalk Sudirman is a small shopping mall in Tanah Abang, Central Jakarta. It is located about 4 km south of the Monas – Indonesia's National Monument.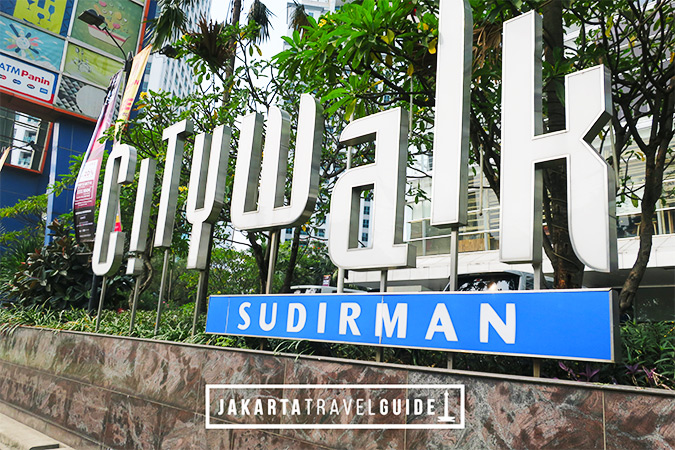 Although it is a shopping mall, Citywalk Sudirman is one component of a retail and residential complex that also consists of Citylofts Sudirman.
When you visit this mall you will notice that it is not particularly large. Other malls in central Jakarta such as Grand Indonesia and Pacific Place are much larger. Citywalk Sudirman has branded itself as more of a lifestyle mall as opposed to a shopping haven. It simply isn't large enough to compete as a megamall in Jakarta.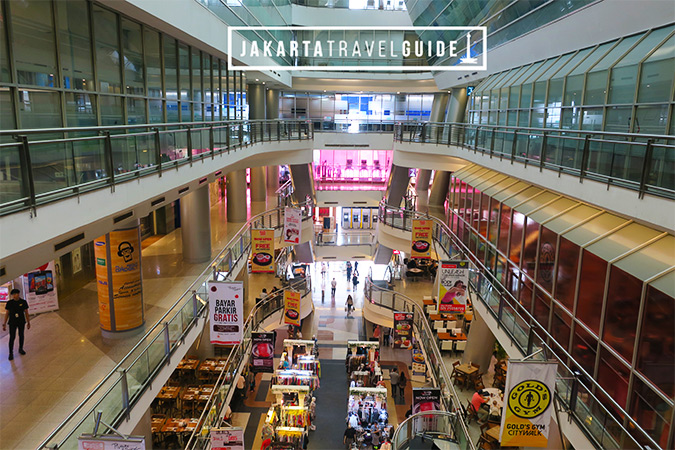 Consequently, many of the rented spaces throughout the mall are occupied by restaurants, cafes and bars. There are some small stores for shopping distributed throughout the mall, but socializing is the main emphasis here.  At the time of writing, there were more than 5 cafes in the mall to choose from.
This is particularly evident on the ground floor of Citywalk Sudirman. The ground floor has various cafes and small restaurants distributed around the central atrium. The atrium is rectangular with escalators located at opposite ends of the mall.
As you take the escalators to higher floors of the mall you will find more boutique shops, salons, cafes, and a function hall.
Unlike many of the other shopping malls in Jakarta, Citywalk Sudirman does not have a cinema. Therefore, you have to go to Plaza Semanggi or another mall nearby to watch the latest blockbusters.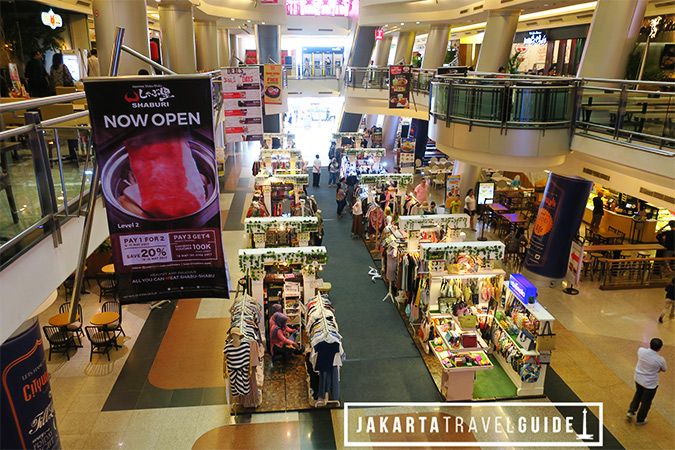 ---
Citywalk Sudirman Jakarta: Essential Visitor Information
Opening Times: Everyday from 10 am to 10 pm
GPS Coordinates: -6.208892, 106.818386
Address: Jl. K.H. Mas Mansyur No.Kav 121, RT.10/RW.11, Karet Tengsin, Kec. Tanah Abang, Kota Jakarta Pusat, Daerah Khusus Ibukota Jakarta 10220
---
What is located around Citywalk Sudirman in Jakarta?
Stations
One of the main selling points for Citywalk Sudirman is its location. It is situated close to the Sudirman business area and it is only 2.5 km southwest of Bundaran HI in Thamrin.
This makes it an ideal spot to do online work or just chat over an Indonesian kopi (coffee). It is also close to the MRT Line which makes it more accessible than ever before.
To get to Citywalk Sudirman from the MRT network simply get off at Setiabudi MRT Station. From there just walk 450 meters directly west to the mall. You can't miss it.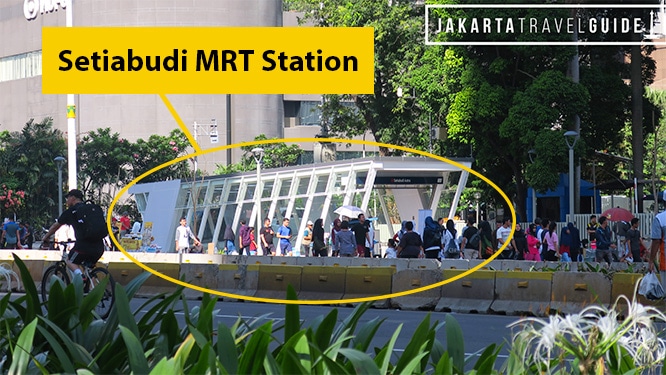 Shopping Malls
Due to its proximity to Setiabudi Station, you can easily access other shopping malls and attractions from Citywalk Sudirman as well.
There are three shopping malls to the north that you can easily access via MRT: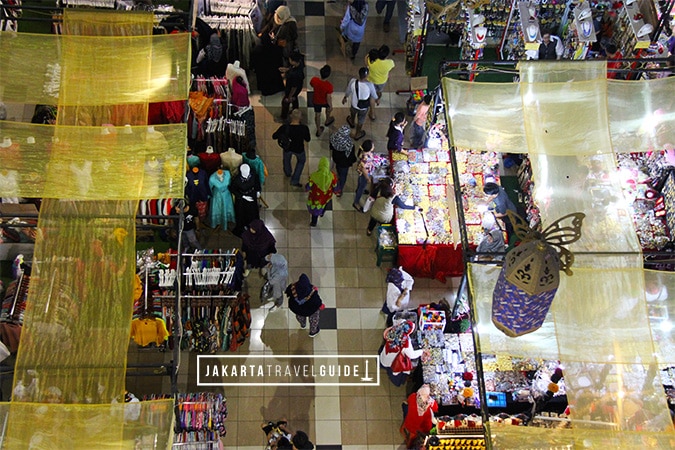 Walk from Citywalk Sudirman to Setiabudi MRT Station. Then take the MRT two stations north to Bundaran HI MRT Station. You can walk to all three of these malls in 7 minutes from the station.
If you travel south from Citywalk Sudirman you can access other malls as well. Some options include:
Take the MRT to Istora MRT Station to access Pacific Place and fX Sudirman. Senayan City, Plaza Senayan and Ratu Plaza can be easily reached from Senayan MRT Station.
Best Accommodation Choices Near the Mall
Since Citywalk Sudirman is located in central Jakarta, there are some good hotel options nearby as well.
AYANYA Midplaza Jakarta is a nice 5-star property that is located right beside the mall. It receives positive reviews from guests. You can also access Setiabudi MRT Station very easily from this hotel as well.
Other accommodation options close to Citywalk Sudirman include:
Another added benefit of staying in this area of Jakarta is accessing Car Free Day.  Every Sunday morning until 11 am, the roads close to vehicles (except TransJakarta buses). This makes a massive outdoor street market. Thousands, upon thousands of people, attend this event on a weekly basis.
You can walk from Citywalk Sudirman to Jalan Jenderal Sudirman in under 5 minutes. This is the main street that hosts car-free day in the city.
---
10 Closest Hotels to Citywalk Sudirman in Jakarta
***Organized according to Star Rating
---
Final thoughts about shopping at Citywalk Sudirman Jakarta
Citywalk Sudirman is not designed for full-day shopping. So if that is what you are looking for head to Central Park Mall or Grand Indonesia instead.
On the other hand, it is a pleasant regional mall that is great for socializing. This is an ideal environment for informal business meetings. A place where you can chat over a fresh cup of coffee.
Due to its strategic location near the MRT, Citywalk is really convenient to get to. You can walk there in 5 minutes or less from Setiabudi Station. If you were to compare this mall to other malls in Jakarta it is the most similar to Plaza Festival and CITOS (Cilandak Town Square).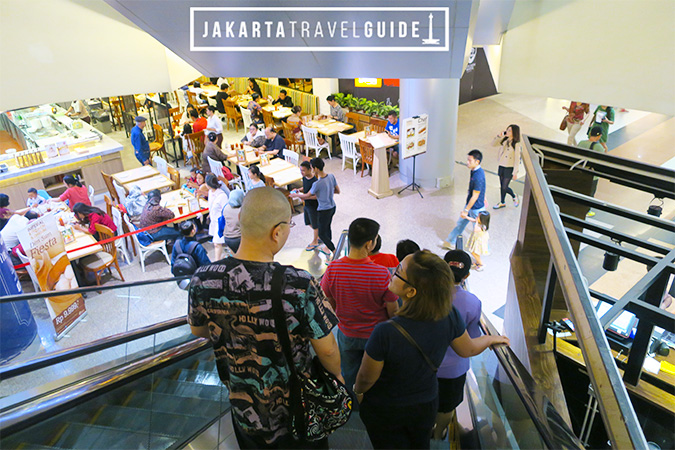 All three of these shopping centers have shifted their focus away from shopping and more to developing a sustainable social environment for guests. You will find a lot of cafes and restaurants at all three of these venues.