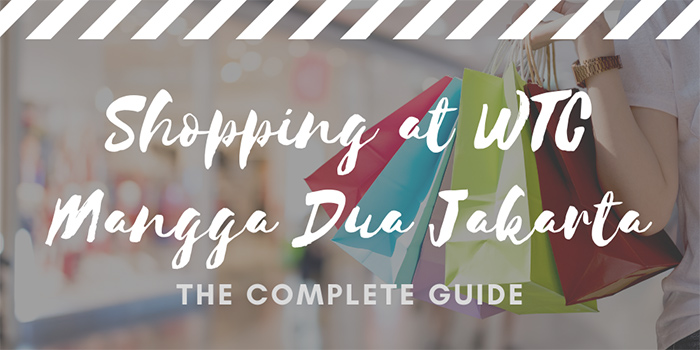 Everything you need to know about WTC Mangga Dua in Jakarta: The Ultimate Guide.
WTC Mangga Dua is a shopping center located in North Jakarta. It is considered to be one of the largest car stock centers in Indonesia. Many floors of the mall are occupied by automotive retailers selling everything from parts to tinted window installations.
If you want to buy a car or car parts WTC Mangga Dua is one of the best places to go in all of Jakarta. Wholesale purchases are possible for large orders of products.
This mall is located in Mangga Dua which is a popular shopping area in Jakarta. To help you place its location into context, it is about 6 km north of the Monas and 2.2 km east of Taman Fatahillah in Kota Tua.
Although this is one of the best malls in all of Jakarta to find cars, parts, and accessories, WTC Mangga Dua also has other products as well. Many stores are dedicated to selling fashion items (textiles), shoes, bags, glasses, cell phones, and some electronic gadgets.
There are also restaurants and a food court located in the mall as well.
Facilities
Two additional venues that you might want to visit include the large fitness center in the mall and the large exhibition hall. The exhibition hall is quite popular and it is commonly rented out for large-scale events happening in the city.
WTC Mangga Dua does not have a cinema unlike many malls in Jakarta. Therefore, you will have to go elsewhere if you want to watch a movie.
Most of the food choices in Mangga Dua are tailored towards local visitors to the mall.
---
WTC Mangga Dua: Essential Visitor Information
Opening Times: Everyday from 10 am to 9 pm
GPS Coordinates: -6.133421, 106.830542
Address: Jl. Mangga Dua Raya No.8, RW.5, Ancol, Kec. Pademangan, Kota Jkt Utara, Daerah Khusus Ibukota Jakarta 14430
---
What is located around WTC Mangga Dua in Jakarta?
Mangga Dua is one of the most convenient areas in North Jakarta for shopping. Most of the malls in this area tend to sell affordable electronics in small stores. Bargaining is often possible.
Fortunately, WTC Mangga Dua is situated right near many other malls in this area.
Shopping Malls
You can walk between all of the malls listed below or arrange a very short ride:
Mangga Dua Square
ITC Mangga Dua
Harco Mangga Dua
Mangga Dua Mall
Pasar Pagi Mangga Dua
Mangga Dua Square is located directly south of WTC Mangga Dua. The other malls listed are located east of the mall on the way to Kota Tua.
Most of the accommodation choices around WTC Mangga Dua are also in the budget to mid-range category. This makes sense considering that the malls here attract similar shoppers who are looking for bargains.
Top Accommodation Choices
Some of the best accommodation options near WTC Mangga Dua include:
Ibis Styles Jakarta Mangga Dua Square
Since WTC Mangga Dua is situated 6 km of the Monas it tends to take at least 25 minutes to drive between them in Jakarta traffic. A more practical area to visit if you are in Mangga Dua is Kota Tua. Kota Tua is about a 5-10 minute drive from the mall.
Museums to Explore
Kota Tua is the 'Old Town' area of Jakarta that consists of many Dutch built colonial buildings. Most of the museums in Kota Tua are centered around Taman Fatahillah. This is a popular square that receives many tourists on a daily basis. Very few tourists leave Jakarta without seeing Kota Tua and its museums.
The museums in Kota Tua include:
You can walk to any of these within 5 minutes of Taman Fatahillah.
Traffic around WTC Mangga Dua can get really congested. Therefore, consider going to Kampung Bandan Station or Jakarta Kota Station using the commuter network.
Kampung Bandan Station is located directly north of the mall. You can easily walk between these two in 4 minutes (350 meters).
---
Summary: Shopping at WTC Mangga Dua Jakarta
WTC Mangga Dua is a niche mall in Jakarta. It primarily focuses on selling products and services related to the automotive industry. This is the place to go if you want to buy retail or wholesale automotive products.
There are other kinds of stores (textiles, shoes, etc.) scattered throughout the mall as well. But this is mainly a trade mall.
This is also not one of the newer malls in Jakarta. Don't go to WTC Mangga Dua expecting to see polished floors and luxury brands. If you want those famous international brands go to Pacific Place, Grand Indonesia, or Plaza Indonesia.
Most of the stores throughout the mall are small outlets. Some negotiating is possible at the mall, but this, of course, depends on the specific store you are dealing with.
Consider making an itinerary that involves many of the malls in Mangga Dua. This is one of the most popular areas in the city for budget shopping for electronics.
---
10 Closest Hotels to WTC Mangga Dua in Jakarta
***Organized according to Star Rating