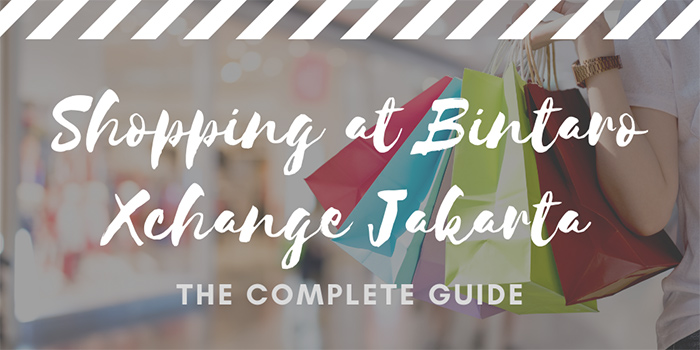 Everything you need to know about Bintaro Jaya Xchange in Jakarta. This is the Complete Guide.
Bintaro Xchange Mall Jakarta, officially known as Bintaro 'Jaya' Xchange is a large shopping mall in Bintaro. Bintaro is situated in south Tangerang, Banten. Tangerang is one of Jakarta's neighboring satellite cities. To help you place this mall's location into context, it is about 19 km southwest of the Monas and 15 km east of Ragunan Zoo.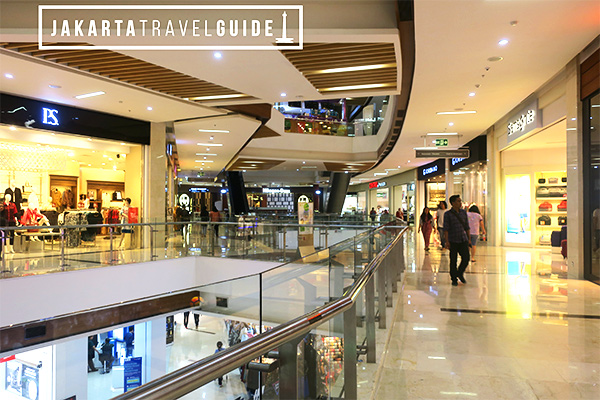 Even though Bintaro Xchange is located outside of central Jakarta, it is still an excellent shopping experience for locals and visitors to Jakarta. Definitely consider visiting this mall if you are in this corner of the metropolitan area.
This is a large shopping mall that consists of many floors of internationally branded shops and restaurants. You can find everything from high-end luxury bags to locally made, affordable products at Bintaro Xchange.
---
What makes Bintaro Xchange popular?
Family Activities
There are a few reasons why people in Jakarta enjoy shopping at Bintaro Xchange.
First of all, it has a really nice indoor ice skating rink. This draws all kinds of people for public skating on a weekly basis (you can rent skates right in the mall beside the ice surface). The Indonesian National Ice Hockey Team also practices and plays exhibition games at Bintaro Xchange.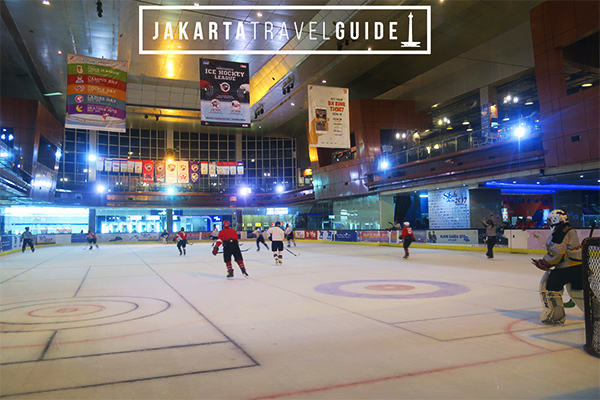 The mall also has a nice outdoor area that includes a rock climbing wall and running track among other things.
It also doesn't hurt that Bintaro Jaya Xchange is situated close to Jurang Mangu Commuter Station. You can take the Green Line to this station and conveniently walk to the mall in 5 minutes or less.
Since the commuter is an extremely popular and affordable form of public transport in Jakarta, this allows a lot of people to access the mall on a weekly basis.
***Read more about Jakarta's commuter system with this comprehensive guide.
Comparison to Other Malls
Let's not forget about Bintaro Xchange's extensive selection of restaurants and stores.
This is Bintaro's most extensive shopping mall. Therefore, you should have no problem finding products and places to dine. There are plenty of good restaurants that surround the indoor skating rink that provide great views of the ice below. Many of the stores are mid-to-high end with some famous Western and Asian brands (similar to Grand Indonesia and Kota Kasablanka)
Also, keep in mind that Bintaro Xchange offers services for people of all ages. The indoor skating rink is a good example of this. It is a very popular weekly activity for many families in the city.
Cinema
There is also a large cinema complex within the mall on the first floor. It shows both local and international blockbusters. Foreign films are generally shown in English, with Bahasa Indonesian subtitles for local viewers.
You can also enroll your children in a gym that is specifically tailored for those interested in gymnastics.
A large family-oriented arcade is located on the ground floor of Bintaro Xchange.
---
Services and Facilities at Bintaro Xchange
Bintaro Xchange mall is equipped with an outstanding range of services and facilities. This is not an exhaustive list, but it does list the most relevant services:
Musical fountain – with showtimes at 7 am on weekdays and 7 and 8 pm on weekends.

ATM Center (Lower Ground Floor)

Baby strollers (Concierge central ground floor)

Bicycle Parking (near West lobby)

Outdoor facilities such as a skate park, jogging track, climbing wall

Nursery Rooms for young children

Wheelchairs

Elevator Attendants

Prayer Rooms (musholla)

Concierge Staff

Free Wifi

Ladies Parking Area

Shuttle Bus Service

Digital Directories (for navigation within the mall)

Indoor Skating Rink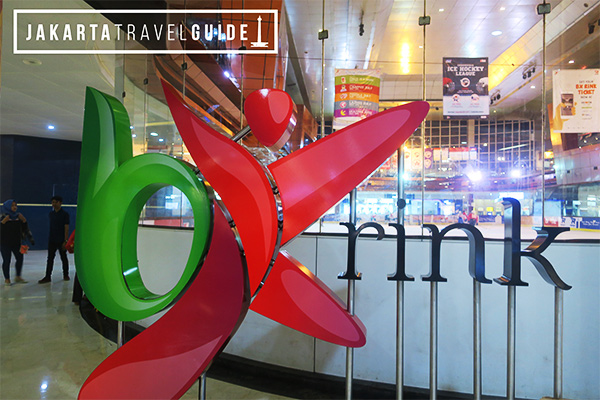 ---
Bintaro Xchange: Essential Visitor Information
Opening Times: Everyday from 10 am to 10 pm
GPS Coordinates: -6.285613, 106.727786
Address: Bintaro Jaya Sektor VII, Jl. Boulevard Bintaro Jaya Blok O-2, Pd. Jaya, Kec. Pd. Aren, Kota Tangerang Selatan, Banten 15227, Indonesia
---
How to get to Bintaro Xchange Mall?
Bus: There are two different bus services that connect shoppers with Bintaro Xchange: Trans Bintaro Buses and In-Trans Bintaro Buses. You can also get there with TransJakarta (public buses).
Commuter: Take the green line from Tanah Abang Station to Jurang Mangu Station. It's a five-minute walk from the station to the mall.
Taxi: You can get dropped off by a taxi or a private car at any entrance. Taxi pick up services are available at the south lobby of Centro by Parkson at the lower ground level.
You can access additional information about getting to Bintaro Xchange with their official website.
---
What is located around Bintaro Jaya Xchange in Jakarta?
As mentioned before, Bintaro Xchange is not located in central Jakarta, but rather an area of Tangerang that is to the southwest of the major sightseeing area. Consequently, most people that shop at Bintaro Xchange mall are not checking out other attractions on the same day.
One of the most important points of interest is Jurang Mangu Commuter Station. If you want to avoid traffic on the way to the mall, take the commuter and simply walk over once you arrive at the station.
Shopping Malls
There are two other shopping malls in Bintaro:
Lotte Mart Bintaro
Bintaro Plaza
Both of these shopping centers have cinemas and some restaurants, but they are much smaller than Bintaro Jaya Xchange.
Best Accommodation Options
Most of the hotels around Bintaro Xchange are in the budget to mid-range categories. You will have to travel closer to central Jakarta to find luxury hotels such as Ritz Carlton Pacific Place and The Fairmont Jakarta.
If you do want to stay near the mall, most of the properties are located about 5-7 minutes to the northwest. A few of the hotels close to the mall include:
If you want to check out other points of interest in Jakarta, consider taking a TransJakarta Bus, the commuter or a taxi back into the city center. You will then be able to access many more museums and galleries such as the National Museum and National Gallery of Indonesia.
---
10 Closest Hotels to Bintaro Xchange Mall in Jakarta
***Organized according to Star Rating
---
Final Thoughts about Shopping at Bintaro Xchange Jakarta
There is no denying the fact that Bintaro Xchange is a well managed, nice mall in greater Jakarta. It is considered to be the best shopping experience in this part of Tangerang.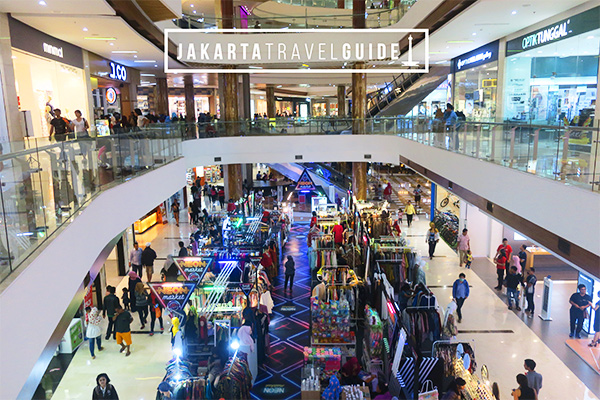 It is also very family-friendly with an extensive selection of family-oriented activities for children of various ages.
The ice skating rink is one of the most popular drawing cards for the mall. Keep in mind that this is not the only skating rink in Jakarta.
Taman Anggrek Mall is another option if you want to skate or play ice hockey indoors. Bintaro Xchange's rink is newer and larger, but for many tourists to the city, Taman Anggrek is more conveniently located.
Consider adding Bintaro Xchange to your itinerary if you want to shop at one of the best malls in greater Jakarta without the tourist crowds.