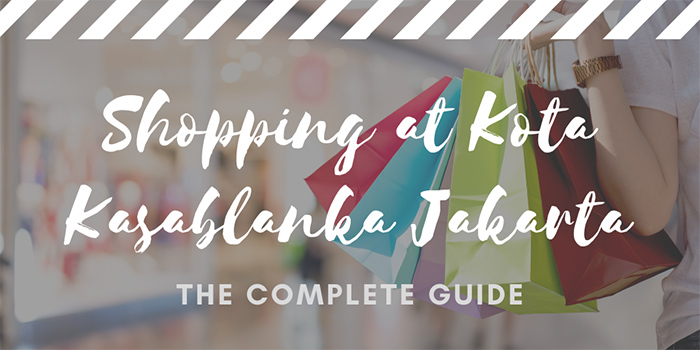 Everything you need to know about Kota Kasablanka in Jakarta: The Complete Guide.
Kota Kasablanka is a popular shopping mall in Jakarta. It is located in Tebet, which is east of Kuningan – a popular shopping district in South Jakarta. To help you place its location into context, Kota Kasablanka is located about 7 km southeast of the Monas (Indonesia's National Monument). It is a few kilometers west of Plaza Festival and The Westin Jakarta.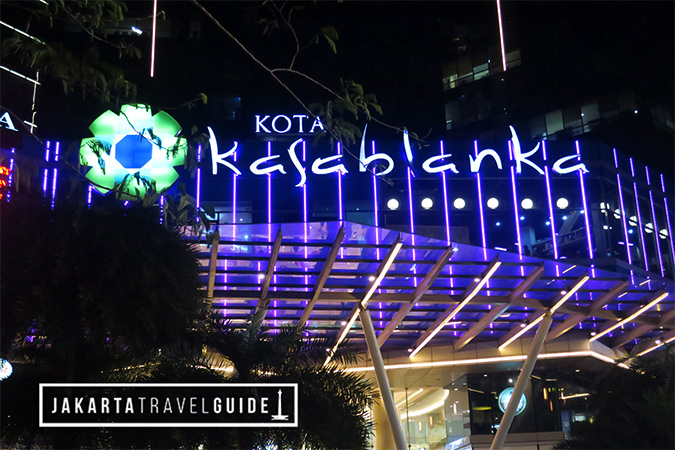 If you are visiting Kota Kasablanka you will notice that it isn't only a large shopping mall. It is actually a mixed-development which covers and area of 28 acres (11.5 hectares). Aside from the mall, there is an office tower, serviced suites, a convention hall and condominium towers.
'The Kasablanka' is the 6,200-square meter convention and exhibition center at Kota Kasablanka. It is located on the third floor of the mall. This convention center is quite famous because it was the venue where Barack Obama's presented his keynote address to the Fourth Congress of the Indonesian Diaspora (CID-4) on 1st July 2017.
This convention center has also hosted famous international musicians such as Michael Bolton, Brian McKnight and Brian Foster.
Orientation
The mall consists of 6 floors with over 10 different anchor tenants. It has a very wide selection of eateries (both local and international). Kota Kasablanka also has an entire floor for kids where you can find apparel, toys, and games. There are two main dining areas in the mall, Food Society and Little Tokyo.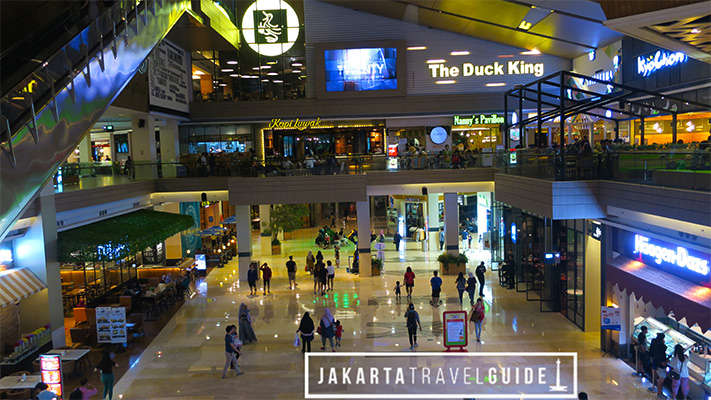 Like most of Jakarta's major shopping malls, it also has a cinema complex.
The cinema features both international and local movies. Internationally-produced films are typically shown in English with Bahasa Indonesian subtitles for local viewers.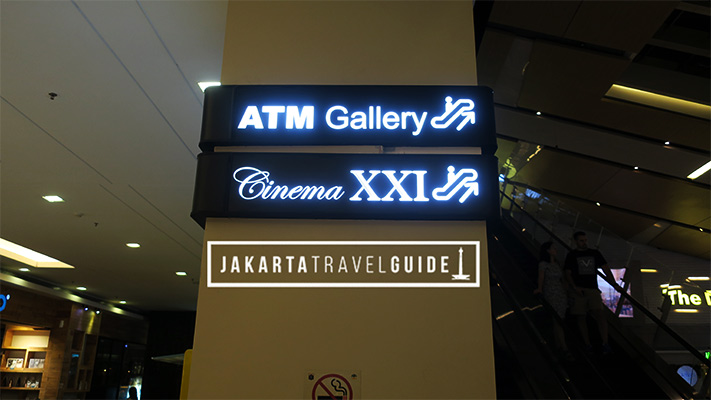 ---
Services Available at Kota Kasablanka
Kota Kasablanka is well stocked with services for shoppers. It is a family-friendly mall with multiple nurseries (change rooms for babies) and strollers.
Here is a summary of the services available at Kota Kasablanka in Jakarta:
Taxi Services

Valet Service

Concierge

Lost & Found Service

Car Call Service

Wheelchairs

Baby Strollers

Disable Restrooms

Baby Changing (Nursery) Rooms

First Aid Room

Mosque & Prayer Rooms

Driver Room
---
Kota Kasablanka: Essential Visitor Information
Opening Times: Everyday from 10 am to 10 pm
GPS Coordinates: -6.224133, 106.843214
Address: Jalan Casablanca No.88, Menteng Dalam, Tebet, RT.14/RW.5, Menteng Dalam, Kec. Tebet, Kota Jakarta Selatan, Daerah Khusus Ibukota Jakarta 12870
---
What is located around Kota Kasablanka Mall in Jakarta?
This mall is located in a convenient location for sightseeing and shopping in Jakarta.
Shopping Malls
Tebet is very close to Kuningan. Kuningan is known as one of Jakarta's best shopping areas with many malls clustered close to each other.
Most of the malls and some of the best hotels in Jakarta are located a few kilometers east Kota Kasablanka.
Here are some of the malls that you might also want to shop at:
Best Hotel Choices
Fortunately, Kuningan is one of the best areas to find high-quality homes in Jakarta as well. Consider staying at the following properties:
The Wyndham Casablanka Jakarta is the closest luxury hotel to Kota Kasablanka. It is only about 500 meters away. You can easily walk between these points of interest.
If traffic is light you can also drive to Senayan (Pacific Place, Senayan City, Plaza Senayan).
Currently, there is no MRT Station near Kota Kasablanka. There is an LRT Line being developed through Kuningan, however.
---
10 Closest Hotels to Kota Kasablanka Mall in Jakarta
***Organized according to Star Rating
---
Summary: Shopping at Kota Kasablanka in Jakarta
Since Kota Kasablanka opened in 2012 it still feels like a new shopping mall. It is one of the newest malls in this area of Jakarta.
Some of the big selling points for this mall include the wide selection of internationally branded stores and the wide selection of restaurant choices. This is a great mall for eating out.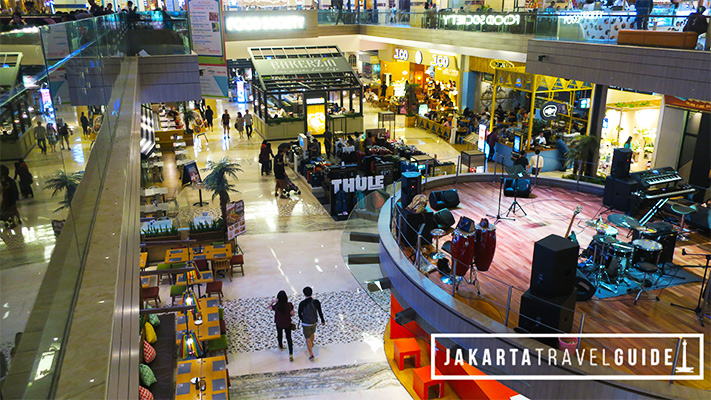 It is also one of the best malls in Jakarta for families. They have nursery rooms and multiple play areas for small children. Therefore, it is possible to get some shopping done while your children have fun in the play areas.
Due to the wide selection of malls to the east of Kota Kasablanka, you should have no problem finding other places to shop. Both Mall Ambassador and ITC Fatmawati are popular electronics malls. If you are looking for computers, smartphones or cameras these are good places to check out.