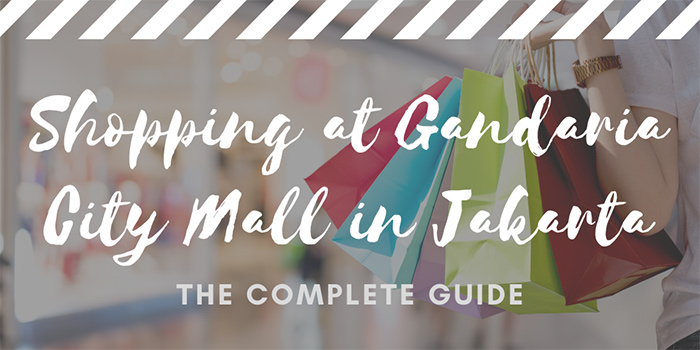 The complete guide to Gandaria City – one of Jakarta's best shopping centers.
Gandaria City Mall is a nice, large shopping center in southern Jakarta that has an impressive selection of both mid-range and luxury brands. If you are spending time in Jakarta then consider shopping at Gandaria City.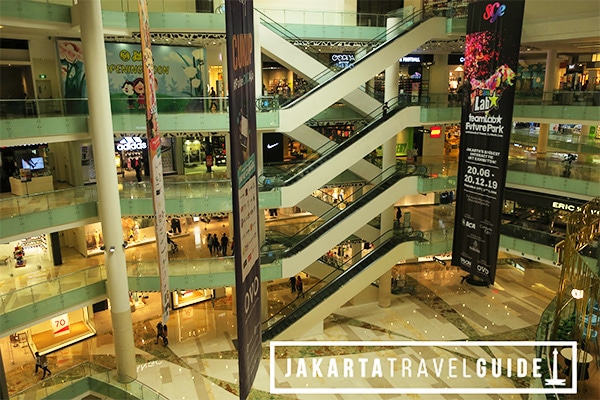 To help you place its location into context, Gandaria city is about 10 km southwest of the Monas south of Pakubuwono and east of Blok M.
Like many malls within Jakarta, Gandaria City Mall is one component of a large residential and commercial complex that also consists of an office tower, apartment buildings and the well-respected Sheraton Grand Gandaria City Hotel.
All of these are physically connected to the mall.
Gandaria City Mall is popular with locals and expats living in the city because it has a good selection of stores to choose from, and arguably, an even better selection of high-quality restaurants.
When you visit Gandaria City you will notice a well-designed section of the mall, called "Mainstreet". It is popular with visitors because of the high-quality international restaurants, bars, and cafes located there.
There is also an outdoor stage that has live entertainment and special events. They are mainly organized on weekends when there are more shoppers at the mall.
Gandaria City Mall is also a great place to watch newly released international movies and also local films with an impressive cinema.  It also has a modern IMAX, which is very popular with Jakartans when blockbusters are released within Indonesia.
Foreign films are shown in English, with Bahasa Indonesian subtitles for the convenience of local viewers.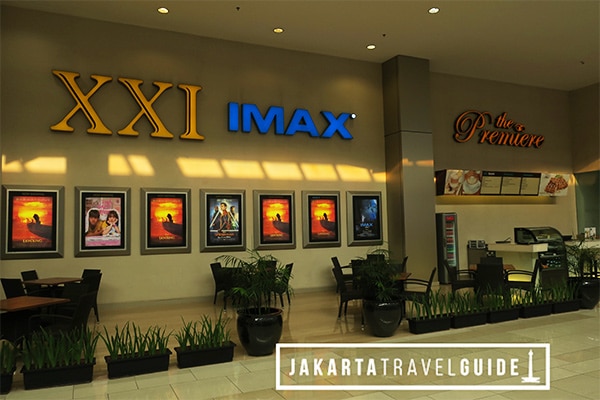 If you are shopping at Gandaria City Mall you can also eat lunch or dinner at the food court which is located on the top floor of the mall. The top floor also has various children's stores and a family-friendly train that makes consistent loops of the mall.
The Sheraton Grand Gandaria City Hotel is a very convenient place to stay if there is a convention or event going on in the mall or the hotel itself. You can simply walk right from the mall and pass a brief security check to get into the hotel.
---
Gandaria City Mall – Essential Visitor Information
Opening Times:
MALL Hours :
Everyday:  10.00 am – 10:00 pm
MAINSTREET Hours :
Weekdays: 10.00 – 00.00 
Weekend:  10.00 – 02.00 
Address: Taman Gandaria, RT.10/RW.6, Kby. Lama Utara, Kby. Lama, Kota Jakarta Selatan, Daerah Khusus Ibukota Jakarta 12240
---
What is around Gandaria City Mall in South Jakarta?
Gandaria City Mall is south of Jakarta's main attractions such as the Monas and its surrounding museums. But it isn't too far from some interesting markets and other shopping centers in Blok M. If you visit Gandaria City Mall, you can easily access Blok M.
Other Shopping Options
Blok M is a shopping area that is known for affordable prices and more locally produced goods. Blok M Square, Pasaraya Blok M, and Plaza Blok M are three shopping centers that are located within 2.5 km east of Gandaria City Mall.
Pasaraya Blok M has an interesting section that is dedicated to Indonesian made arts, crafts and souvenirs that are worthwhile checking out.  Don't expect rock bottom prices, but some of the crafts are of high quality. It is common to see the odd tourist shopping there despite its location away from central Jakarta. The selection is very impressive.
A must-visit traditional market center near Gandaria City Mall is Pasar Mayestik.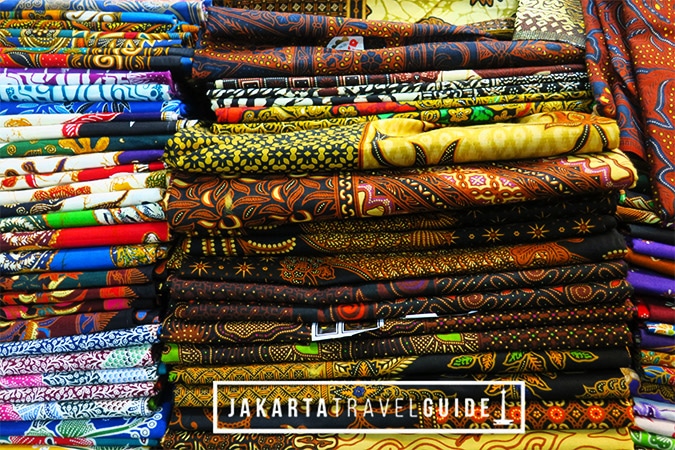 Pasar Mayestik specializes in fabrics – primarily Indonesian-made Batik.  The market building has multiple floors worth checking out. The stores outside the market are also very affordable if you are looking for fabrics, so don't forget to check them out as well. The distance between Gandaria City Mall and Pasar Mayestik is only about 2 km.
Another shopping option even more south of Gandaria City Mall is Pondok Indah Mall.
Pondok Indah Mall carries many of the same brands as Gandaria City Mall. Therefore, if the product you are looking for at one of these malls is sold out, then try the other one! Pondok Indah Mall also has a cinema, but it does not have an IMAX.
Public Parks
If you are staying near Gandaria City Mall then there isn't a whole lot of green space in this direct area.  However, between Gandaria City Mall and Blok M there are a few public parks that you can visit to get a bit of exercise:
Ayodya (Taman) Park
Langsat (Taman) Park
Martha Tiahahu (Taman) Park
Don't expect massive parkland here, but at least you might be able to stop at each one to run a long enough distance.
There are some nice pockets of residential neighborhoods around Gandaria City Mall, and also some quality areas for eating out. Radio Dalam, Dharmawangsa and Kemang are not too far away. Always double-check the traffic before you leave because these areas can get very jammed during peak hours.
Do not rely only on the map distance, look at how long it will take as well.
Top Hotel Choices Near the Mall
The area around Gandaria City Mall isn't particularly well known for its accommodation options.
The Sheraton Grand Gandaria City Hotel is the most convenient and best option around the mall. You can access the hotel directly from the mall. This is super convenient.
Most of the other properties are in jammed traffic areas and rated quite low by guests. Veranda is probably the next best accommodation option in this area of Jakarta.
There is also a new Intercontinental that has been built beside Pondok Indah Mall that is worth checking out. 
10 Closest Hotels to Gandaria City Mall in Jakarta
***Organized according to Star Rating
---
Shopping at Gandaria City Mall in Jakarta: Summary
If you visit Gandaria City Mall in Jakarta you can expect a large range of local and international restaurant choices.
There is something for everyone.
The mall has multiple entrances to spread out the flow of traffic. The cinema is on the top floor of the mall, and so too is the food court.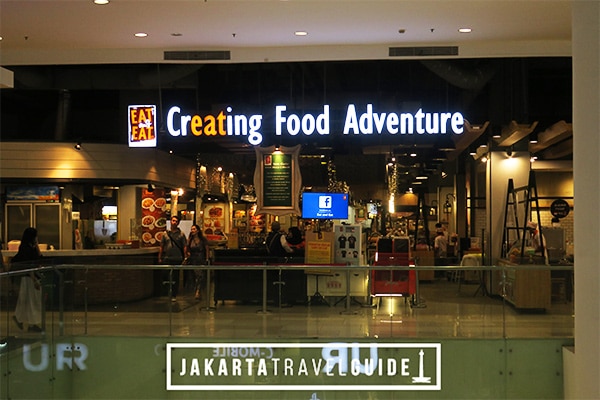 Overall this is one of the best-maintained malls in Jakarta. It is also a great mall for families.
If you are shopping at Gandaria City Mall, you can get picked up by both taxis and private companies such as Go and Grab. It is free to get picked up by these services but you have to pay if you want to park your own vehicle at the mall.