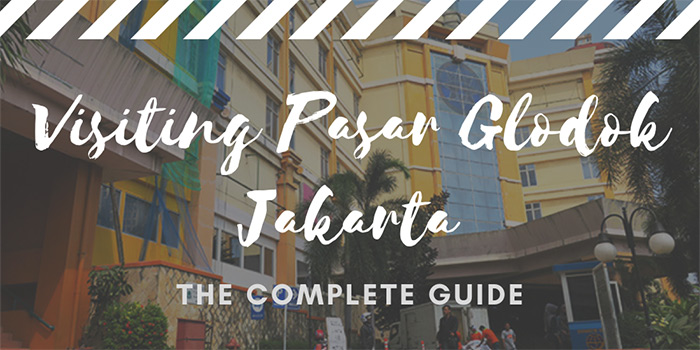 Everything you need to know about shopping at Pasar Glodok in Chinatown.
Pasar Glodok is a large market that is situated in Chinatown Jakarta. This area is known for electronics, street markets, and Buddhist temples. This market is also called 'Glodok Chinatown Market', so don't be surprised if you hear that name in Jakarta.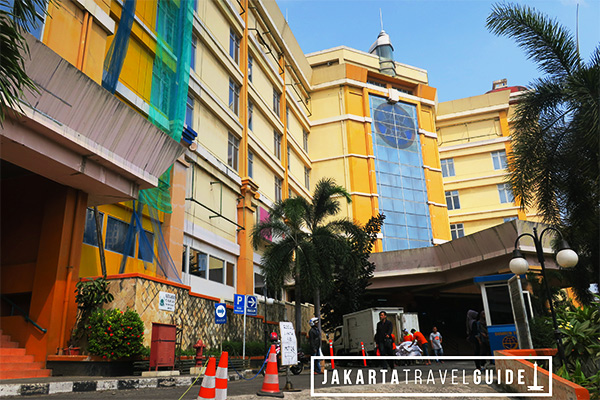 This is a traditional multistory market that is situated directly beside Jalan Gajah Maja and Jalan Pancoran. Directly west of the market you will find Chinatown's bustling market streets.
It is located about 4 km north of the Monas and 1 km south of Taman Fatahillah in Kota Tua.
Like many of Jakarta's traditional markets, Pasar Glodok consists of many small shops that are jammed into one large concrete building. It is primarily a wholesale market, where you can purchase many items with the intention of resale.
Market Environment
You can also negotiate prices in most places throughout the market. Whether or not the salesperson will haggle, will largely depend on whether they own the shop or not.
Pasar Glodok is an old market building. Therefore, do not expect a clean environment or luxury products here. A lot of the merchandise has been made in China or locally and tends to be quite affordable.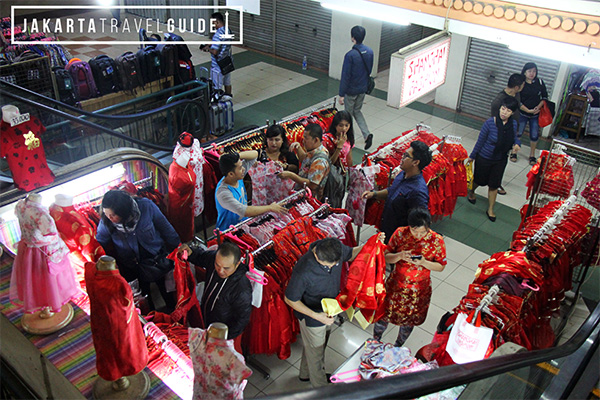 If some items do have brand names on them, be skeptical about whether they are genuine. If possible, check the price of products online prior to purchasing items within the market.
---
Pasar Glodok: Essential Visitor Information
Opening Times: Everyday from 7 am – 7 pm
GPS Coordinates: -6.142771, 106.814056
Address: Jl. Gajah Mada, RT.2/RW.1, Glodok, Kec. Taman Sari, Kota Jakarta Barat, Daerah Khusus Ibukota Jakarta 11120, Indonesia
---
What is located around Pasar Glodok in Jakarta?
There is no denying the fact that Pasar Glodok is located in a great spot for sightseeing.
Nearby Markets and Sights
It is about 100 meters away from Petak Sembilan Street Market right in the heart of Chinatown. This is a vibrant street that many foreign and local tourists visit during their trip to the city.
There are two primary Buddhists temples that are within walking distance of Pasar Glodok (Glodok Chinatown Market):
Jin De Yuan Jakarta
Dharma Bhakti Temple
Vihara Dharma Jaya Toasebio
This whole Chinatown area is interesting to explore.
Glodok is well known for Chinatown, but also electronics in general.
Physically connected to the east edge of Pasar Glodok is an interesting pedestrian bridge that has all sorts of electronics.
There is a series of electronics and appliance malls across the road to the east of Pasar Glodok. You can walk to any of these in under 5 minutes from the market:
Orion Glodok
Plaza Glodok
Harco Glodok
LTC Glodok
LTC Glodok is a mall that specializes in electrical, plumbing and construction supplies. It has an extensive selection of materials for contractors.
Best Accommodation Options
Most of the hotel options around Pasar Glodok are budget hotels. However, there are a few really good 3-4 star hotels south of the market towards the Monas. Some of the best options include:
Holiday Inn & Suites Jakarta Gajah Mada
Hotel Santika Premiere Hayam Wuruk Jakarta
Two of the main sightseeing areas in Jakarta are not too far away from Pasar Glodok as well:
Museums
You can walk to Kota Tua in about 10-15 minutes from the market. Consider checking out the following points on interest there:
To the south, towards central Jakarta, you will find major museums such as the National Museum and the National Gallery of Indonesia. They are best visited on the same day as the Monas.
---
10 Closest Hotels to Pasar Glodok in Jakarta
***Organized according to Star Rating
---
Summary: Shopping at Pasar Glodok Jakarta
Since Pasar Glodok is located in a large building, many visitors bypass it because they prefer street markets such as Petak Sembilan Market.
The fact is that there is a lot of affordable merchandise in Pasar Glodok. It isn't a fancy place to shop by any means. Expect crammed shops, low ceilings, and a busy environment during peak times.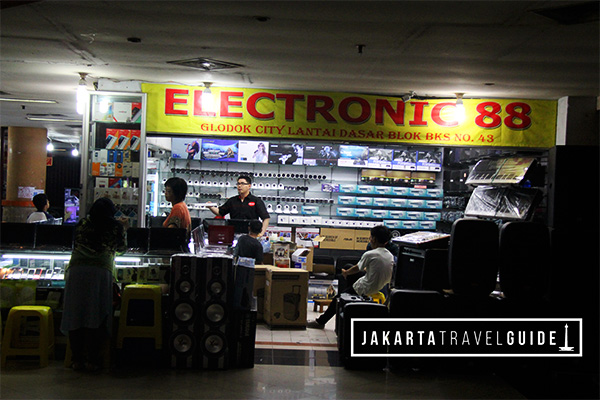 One of the best selling points about visiting this market in Jakarta is that you can also visit many other places on the same day. When you are making your itinerary for Jakarta be sure to bundle all the markets and malls in this area into one day.
Glodok can get extremely jammed during peak travel times. Therefore, try to avoid the jams by seeing this area one day opposed to many separate trips.
Pasar Glodok is located directly next to Pantjoran Tea House. This provides a nice environment for you to relax after checking out the very busy streets making up Chinatown. It isn't the cheapest option in the area, but it is definitely one of the cleanest with a nice ambiance.