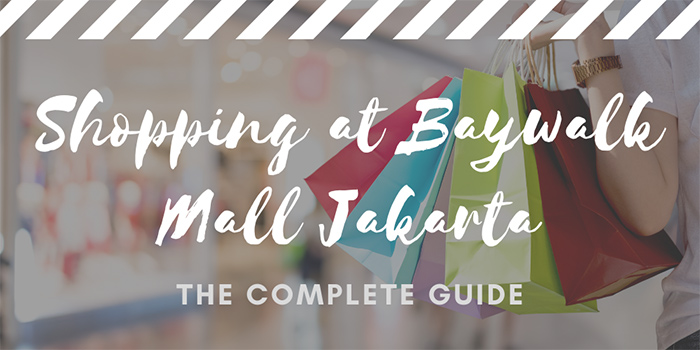 Your complete guide to Baywalk Mall Pluit. Everything you need to know about this mall along Jakarta's waterfront.
Baywalk Mall is a shopping mall that is located right next to the waterfront in North Jakarta. It is situated 11 km northwest of the Monas and 7 km northwest of Kota Tua.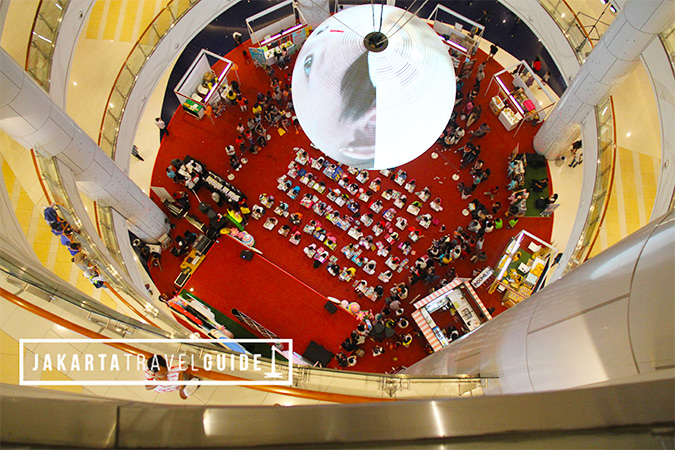 If you are visiting Jakarta, Baywalk Mall is a good option if you want to capture nice sea views during your trip. Actually, it is currently the only shopping mall in the city with direct views of the sea. This makes it a unique place to check out for at least a few hours of your stay.
The mall is actually part of a larger residential and commercial complex called Green Bay Pluit.  
Baywalk Pluit Mall and the surrounding towers were developed and are currently managed by Agung Podomoro Land. The shopping center is considered to be a leisure destination aside from just a typical mall because of the large botanical garden and outdoor waterfront area.
Although it is marketed as a leisure mall due to its great location on the waterfront, Baywalk has an extensive selection of local and internationally branded stores. It isn't entirely a luxury mall, but rather a mid-range shopping center that offers a large enough selection to suit most shoppers regardless of their budget.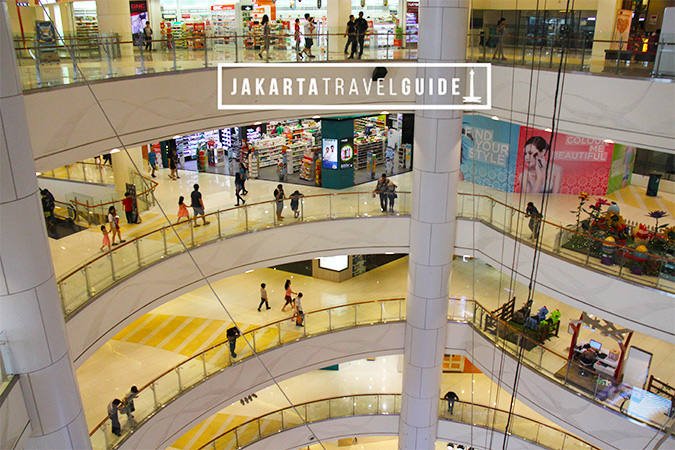 ---
Types of Stores, Services, and Products
Baywalk Mall in northern Jakarta consists of multiple stories of shops connected by various escalators. The mall mainly has mid-range brands unlike malls in central Jakarta such as Grand Indonesia, Plaza Indonesia and Plaza Senayan that specialize in luxury goods and services.
When you visit this mall you can find products and services from these categories:
Optical Glasses

Hand and Sport Watches

Stationeries

Books

Children's Toys and Apparel

Fashion and Shoes

Home Decor and Furnishing

Groceries (supermarket)

Fitness

Travel

Lifestyle

Electronics

Parking
There is also a large cinema at Baywalk Mall that shows international blockbusters. Typically, foreign films are shown in English with Bahasa Indonesian subtitles for local viewers.
Also, expect to find nursery rooms for young children in the mall.
---
The Botanical Gardens at Baywalk Mall
One of the main drawing cards for bringing visitors to Baywalk Mall in Jakarta is the large botanical garden that is completely free to visit.
The garden is quite massive with an area of approximately 3 hectares. It is beautifully landscaped and the developers did a great job of integrating bodies of water throughout the garden. The botanical garden is referred to as 'Baywalk Garden'.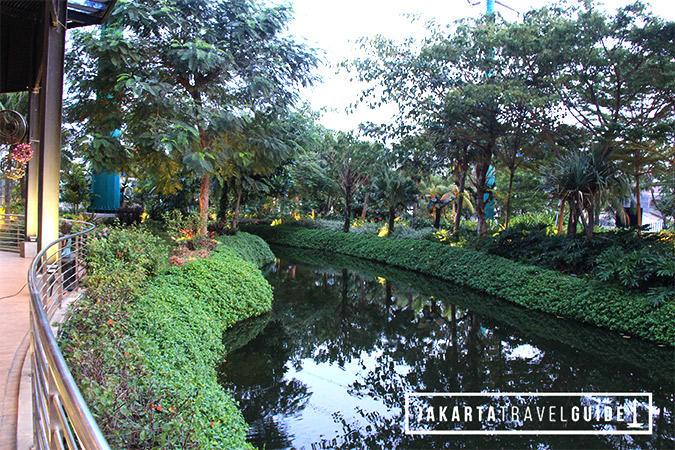 You can easily find the garden near the entrance area facing the southernmost side of the mall. There is a nice selection of semi-outdoor restaurants right near the garden that you can enjoy a meal while you are taking a break from your shopping.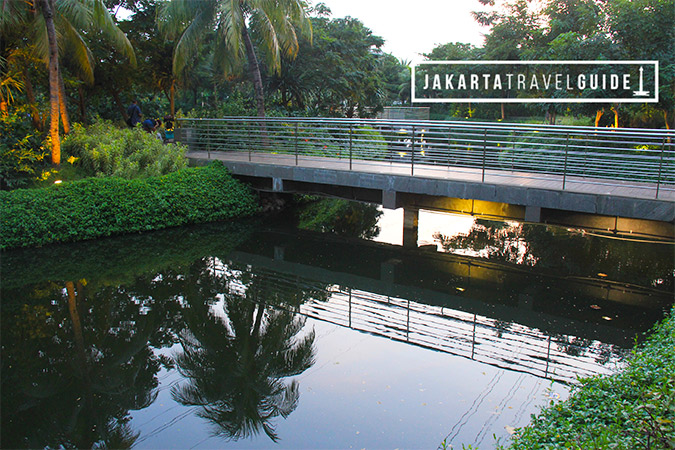 ---
The Outdoor Waterfront
One of the additional benefits of shopping at Baywalk Mall Jakarta is accessing the outdoor area along the shorefront.
There is an outdoor boardwalk that you can walk along that is directly accessible from the northernmost doors of the mall.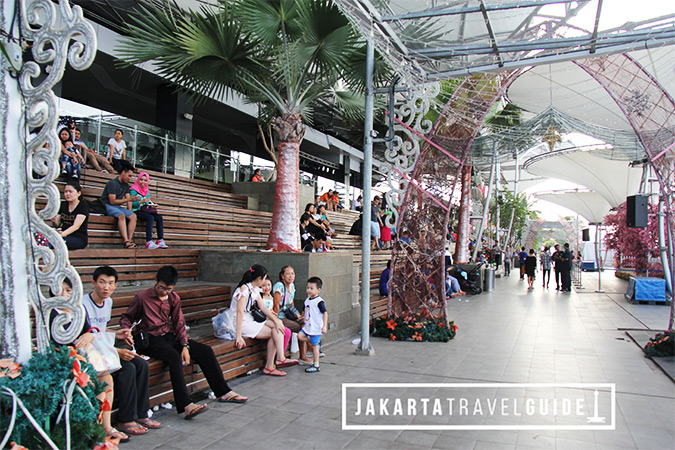 The view from the 'Baywalk' is not quite as nice as a tropical island with industrial operations going on adjacent to the mall. But, it is still a sea view nonetheless.  
Along the easternmost edge of the Baywalk, there is a popular seafood restaurant that is directly on the water. Be sure to call in advance for a reservation if you want to eat there. This is especially true during the weekend.
You can also capture views of the sea from some of the upper floor restaurants in Baywalk Mall. Therefore, you do have a choice of getting an aerial view or a sea-level view when you are at the mall.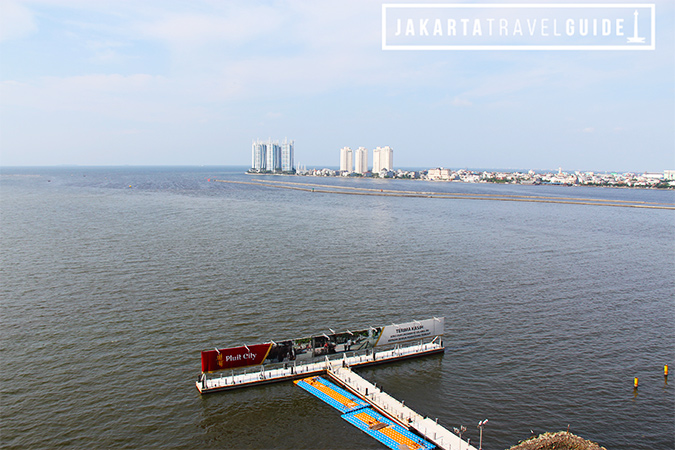 ---
Services and Amenities at Baywalk Mall  
This mall in Jakarta offers many of the same services as other shopping centers throughout the city.
Valet Parking

Restrooms

Wheelchairs

Wheelchair Access

Prayer Rooms (Mushola)

Complimentary Wifi

Nursery Rooms for Families
---
Baywalk Mall Pluit: Essential Visitor Information
Opening Times: Everyday from 10 am to 10 pm
GPS Coordinates: -6.107804, 106.779123
Address: Jl. Pluit Karang Ayu 1, RT.20/RW.2, Pluit, Kec. Penjaringan, Kota Jkt Utara, Daerah Khusus Ibukota Jakarta 14450, Indonesia
---
What is located around Baywalk Mall in Jakarta?
Attractions
Most of Jakarta's major attractions are located to the southeast of Baywalk. However, there are a few places of interest worth visiting that are west of the mall.
Waterbom PIK is a popular waterpark that is situated about 4.5 km west of the mall. You can drive from Baywalk Mall Pluit to it in about 10 minutes in moderate traffic.
If you travel even farther west you can visit Taman Wisata Alam Mangrove.  As the name suggests, this is a mangrove area that extends out from the shoreline. You can arrange boat rides and walk around trails throughout the park.
The most popular attractions to the east of Baywalk Mall Pluit include the following:
The museums listed above (with the exception of the Maritime Museums) are located in Kota Tua. Kota Tua is one of the most popular areas in all of Jakarta for sightseeing.
Best Accommodation Choices
Accommodation options near Baywalk Mall Pluit are quite limited since it is well outside of central Jakarta.
The closest hotel to the mall is Grandboutique Inn.
Most of the other hotels in Pluit are located to the southeast of Baywalk Mall. A few of the best hotels in this area include:
Keep in mind that these hotels are in the budget to the mid-range zone. If you want greater luxury and service standards you will have to go closer to central Jakarta. The Grand Hyatt and Mandarin Oriental are solid options.
---
10 Closest Hotels to Baywalk Mall in Jakarta
***Organized according to Star Rating
---
Summary: Shopping at Baywalk Mall in North Jakarta
If you are traveling by boat back from the 1000 islands, you will most likely see Baywalk Mall Pluit. There are four massive apartment towers that make it identifiable from the sea.
Another interesting thing to do if you are shopping at this mall is walking west to the small fishing village next door. You will get a really authentic taste of local life as workers refurbish aged schooners. This is under the radar of 99% of tourists that visit Jakarta.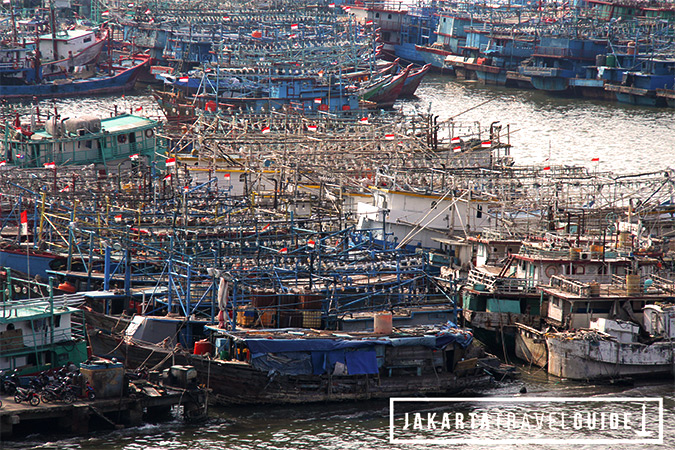 Baywalk Pluit Mall is definitely in a unique location relative to other malls in Jakarta. Be sure to take advantage of the sea views while you are there.
The botanical garden area is also very impressive and underrated. Try to at least walk around the gardens when you are shopping.