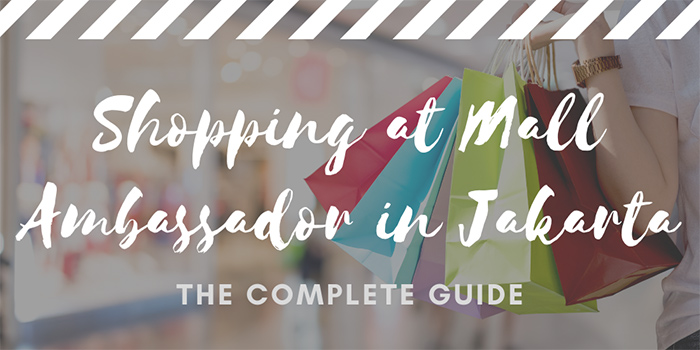 The complete Guide: Everything you need to know about buying electronics at Mall Ambassador in Jakarta
Mall Ambassador is a popular shopping center in Kuningan, South Jakarta. If you are looking for electronics then you might want to try shopping at Mall Ambassador. It is very popular with Jakartans. This is especially true on weekends when it becomes very, very busy.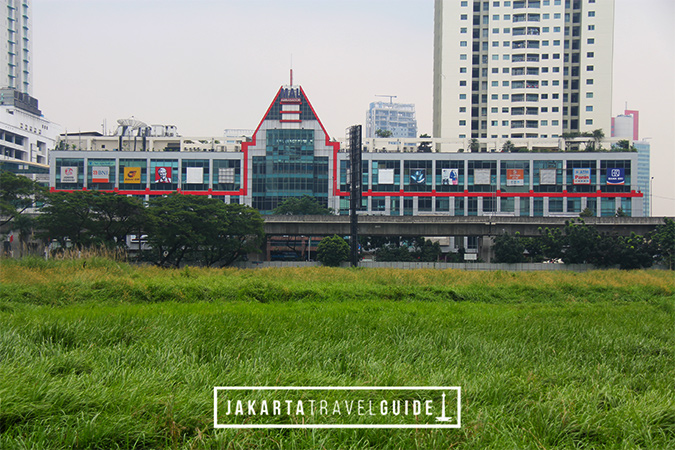 You might hear Mall Ambassador being called 'Ambassador Mall' or 'Mal Ambassador'.  All these refer to the same shopping center so don't be confused if you see these alternatives.
Although Mal Ambassador doesn't specialize in luxury-branded products, it does have an excellent selection of electronics.  
Actually, Mall Ambassador is one of Jakarta's best malls if you are looking for good prices on cell phones and computers in the city. It is a multi-level mall with some textile stores on the ground floor with some restaurants and cafes.
The upper floors feature primarily small electronic shops with some affordable salons, barbershops and massage parlors distributed between the floors.
The upper two floors of Mall Ambassador have some good, budget-friendly restaurants to choose from.  Mall Ambassador is also a good spot to grab some snacks like waffles and bubble tea at a much cheaper price than at most of Jakarta's modern shopping malls.
Malls such as Grand Indonesia, Plaza Indonesia, and Pacific Place tend to have much higher-end eateries.
Mall Ambassador is busy with local shoppers, especially on weekends.  Since it is known to have good prices and the potential for bargaining at some of the small electronic shops, shoppers often think that they can get things for cheaper prices than at large electronic stores that are located in upscale malls.  
This belief is often quite true.  
It is common to find prices for phones, batteries, and other small accessories like memory cards for cheaper at small, local places such as Mall Ambassador. You should always double-check prices online before going to malls like this in Jakarta. If it is much cheaper online you might be better off just ordering from Lazada or Tokopedia.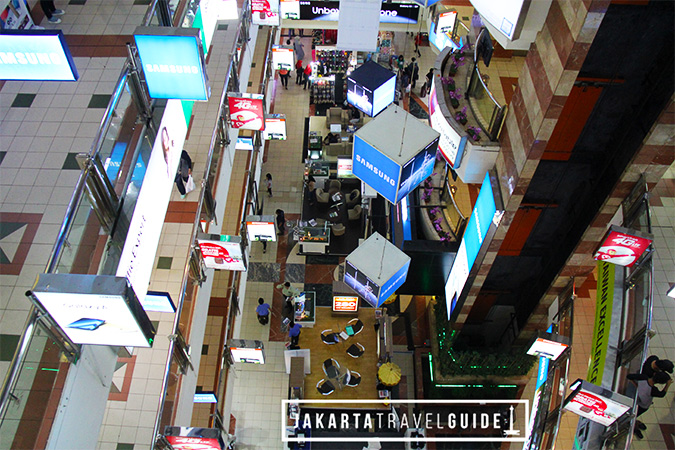 Since Mall Ambassador is located in Kuningan (one of Jakarta's best shopping districts) it is very convenient to shop at other malls in this area of the city.
It is also important to note that Mall Ambassador does not have a cinema, but a few of Kuningan's other malls such as Lotte Shopping Avenue, Kota Kasablanka and Kuningan City Mall certainly do.
---
Mall Ambassador: Essential Visitor Information

Opening Times: Everyday from 10 am – 7 pm
Address
Jl. Prof. DR. Satrio No.65, RT.11/RW.4, Kuningan, Karet Kuningan, Kecamatan Setiabudi, Kota Jakarta Selatan, Daerah Khusus Ibukota Jakarta 12940
---
What is located around Mall Ambassador in Jakarta?
One of the benefits of shopping at Mall Ambassador is that it is within walking distance of three other shopping malls and only a few kilometers away from a few more.  In other words, this area of Kuningan is arguably the most convenient place for shopping in all of Jakarta.
It is also a great area to book your room because many of Jakarta's best hotels are nearby.
Other Shopping Malls in Kuningan
Directly beside and physically-attached by a pedestrian bridge to Mall Ambassador is ITC Kuningan.
ITC Kuningan is also a small, affordable shopping center that has some cheap electronics and products such as sunglasses, belts, and textiles among other things. It is also similar to Mall Ambassador because it has primarily local vendors opposed to internationally-branded outlets. Expect even narrower aisles at ITC Kuningan than Mall Ambassador.
Another mall that is close to Mall Ambassador and across the road from ITC Kuningan is Lotte Shopping Avenue.
Lotte Shopping Avenue, unlike Mall Ambassador and ITC Kuningan, is a more modern shopping complex that has more internationally-branded products. Its restaurants and stores are more tailored towards affluent shoppers.
Lotte Shopping Avenue has nice, wide aisles, higher ceilings and it tends to be less crowded than these other malls. Since Lotte Shopping Avenue is physically attached to Raffles Jakarta (arguably Jakarta's best hotel) it makes practical sense to stay there to access all these malls.  
Three more malls in this area of Kuningan within close proximity of Mall Ambassador are:
Kuningan City Mall is the closest of these three to Mall Ambassador.
Simply walk about 300 meters east and you will arrive at Kuningan City Mall.
Kuningan City is a multi-story complex with some office towers attached. On the top floor, there is a cinema.
Kota Kasablanka is also further east on the same road.  It is a newer shopping mall with a nice selection of restaurants and stores.  It has a cinema as well.
Plaza Festival is a small mall about 1.5 kilometers away from Mall Ambassador. It is known for late-night cafes and occasional weekend shows at its outdoor stage. It doesn't have a cinema. It has some good and affordable restaurants, but fewer stores than Kota Kasablanka or Kuningan City Mall.
Accommodation Options Close to the Mall
Staying close to Mall Ambassador is a very practical decision if you want to conduct business in this area of Jakarta or get some shopping done!  
It's an added bonus that Kuningan has many of Jakarta's best hotels and restaurants.  The Mega Kuningan area (which is across the road from Mall Ambassador) is particularly well known for excellent bars, restaurants and cafes. Some of the most positively reviewed hotels near Mall Ambassador include:
Staying at any of these should be an enjoyable experience.
---
10 Closest Hotels to Mall Ambassador in Jakarta
***Organized according to Star Rating
---
Summary: Shopping for Electronics at Mall Ambassador in Jakarta
Mall Ambassador is a popular shopping center in Jakarta. Both expats and locals shop here all the time for electronics and trinkets.
You won't find many stores selling upscale handbags, shoes or apparel at Mal Ambassador. Most stores throughout the mall cater to budget shoppers. Despite this, you will still find some high-quality electronics at the mall.
Most of the food choices at Mall Ambassador are also very affordable. You can find drinks and meals here for half the price of other high-end malls such as Pacific Place, Plaza Senayan and Plaza Indonesia. Many meals here will range from 30,000 IDR to 60,000 IDR.
You will also find Mall Ambassador easy and efficient to navigate. You can quickly find what you are looking for without getting lost.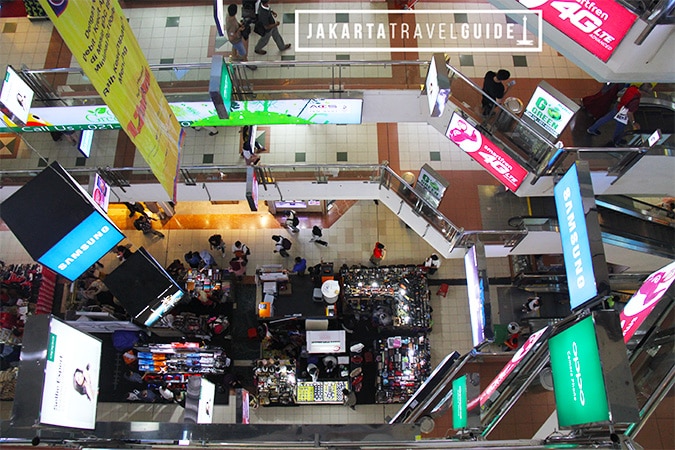 Due to its small size Mall Ambassador is not the best place for a 'family day' at the mall. It focuses on selling electronics and affordable gadgets.