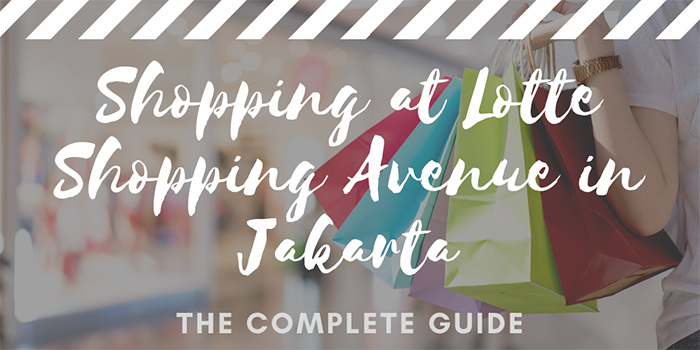 The complete Guide: Everything you need to know about shopping at Lotte Shopping Avenue in Kuningan, Jakarta
Lotte Shopping Avenue is a nice spacious shopping mall in Kuningan – one of Jakarta's best areas for shopping and finding excellent accommodation choices. Although Lotte Shopping Avenue has a large selection of stores and internationally-branded products to choose from it is also surrounded by a surplus of other malls as well.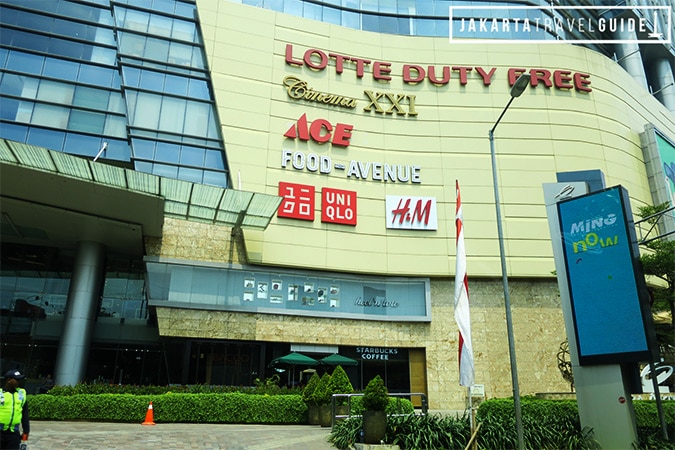 If you choose to shop at Lotte Shopping Avenue you will enjoy multiple floors of stores with a large Lotte department store (hence the name of the mall) as the main anchor tenant in the middle of the mall.
There is also a food court at the mall called Food-Avenue.
In general, Lotte Shopping Avenue has higher-end products and stores in comparison to other malls in the area such as ITC Kuningan and Mall Ambassador. You can find high quality, luxury shoes, bags and accessories. This is especially true on the main floor of the mall.
If you want to watch either a local movie or an international blockbuster you can do so at Lotte Shopping Avenue. If you watch a film in English, it will include subtitles in Bahasa Indonesia for local viewers.
If you are in Jakarta with children then you will be happy to hear that Lotte is a family-friendly mall as well. They have nursery rooms and family rooms that are designed for changing diapers and breastfeeding.
Unlike most malls in Jakarta, Lotte Shopping Avenue is physically connected to an interesting museum complex called Ciputra Artpreneur.
Ciputra Artpreneur consists of an art gallery, museum, and theater. You can watch all kinds of live shows in the theater.
---
Lotte Shopping Avenue Jakarta: Essential Visitor Information

Opening Times: Everyday from 10 am – 10 pm
Address: Jl. Prof. Dr. Satrio Kav 3 – 5, Karet – Kuningan, Jakarta 12940, Indonesia
---
What is located around Lotte Shopping Avenue in Jakarta?
You will find that Lotte Shopping Avenue is in one of the best locations in all of Jakarta if you want to shop or sample some of the city's best restaurants and bars.
It also is an added bonus that many of the city's top hotels are either attached to the mall or just within a few kilometers of it. There are many corporate business towers in this area of Jakarta. Therefore, you will find a lot of hotels and malls to accommodate visitors.
Other Malls in Kuningan
If you want to get some shopping done while in the city then you can look around at Lotte Shopping Avenue, but there are also various malls across the road from it:
ITC Kuningan is the closest mall to Lotte Shopping Avenue.
ITC Kuningan is located right across the road from it.  This is a small, affordable shopping center that has some cheap electronics and products such as textiles, belts, and sunglasses among other things.
It is much different from Lotte Shopping Avenue because it has primarily local vendors opposed to internationally-branded outlets. Expect narrow aisles and a lot more shoppers per square foot. It can get busy especially on weekends.  
Another mall that is close to Lotte Shopping Avenue and also across the road is Mall Ambassador. It is directly beside and physically connected to ITC Kuningan.
Mall Ambassador is very popular with locals because it is known to be one of the best malls in the city for finding quality electronics (computers, cell phones, accessories) for cheap prices. It also has some clothing stores, restaurants, salons, and massage parlors that are quite affordable.  
If you continue to walk about 300 meters east of Mall Ambassador, you will arrive at Kuningan City Mall.
Kuningan City Mall is a multi-story complex with some office towers attached. On the top floor of the mall, there is a cinema and some restaurants.
It has both local and internationally branded stores. It has some cafes on the ground floor that are popular with people conducting business at nearby offices.
Kota Kasablanka is also further east on the same road. It also has a cinema and a wide selection of stores and restaurants.
Plaza Festival is a small shopping center about 2 kilometers away from Lotte Shopping Avenue. It is known for late-night cafes and occasional weekend shows at its outdoor stage that is adjacent to the road. It doesn't have a cinema.
Lotte Shopping Avenue is very close to Mega Kuningan an area of the city that is known for excellent bars, restaurants, and cafes.
Accommodation Options Near Lotte Shopping Avenue
Some of Jakarta's best hotels are also in this area. Here are a few of the most positively reviewed hotels nearby include:
Kuningan has no shortage of high-quality hotel options. Any of these properties should satisfy even the most well-traveled visitors to Jakarta. Of these hotels, Raffles Jakarta is the top choice if you want to stay right near the mall.
10 Closest Hotels to Lotte Shopping Avenue in Jakarta
***Organized according to Star Rating
---
Summary: Shopping at Lotte Shopping Avenue in Jakarta
If you are shopping at Lotte Avenue you will quickly discover that this is a spacious mall with high-quality stores.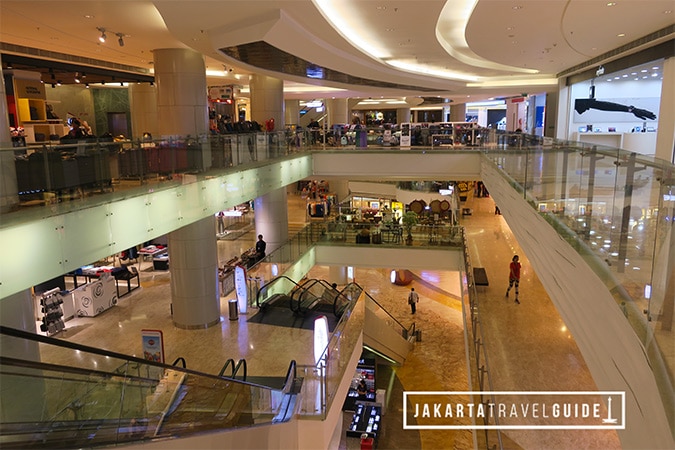 Since there is a lot of competition for shoppers in the Kuningan area due to all the malls, it doesn't get nearly as busy here. Some malls in Jakarta such as Pondok Indah and Blok M Square can get much busier.
So, if you like space and comfort while you shop this can be a wise option. If you can't find something at Lotte Shopping Avenue, then you can easily swing by another mall in the area.
The traffic can get heavy in this area of Jakarta, but they are building a new LRT Line that will hopefully provide more options for shoppers.
Take advantage of the convenient access to Ciputra Artpreneur while shopping at Lotte Shopping Avenue. You can access it directly from the mall without spending a second in Jakarta's traffic.
Raffles Jakarta is arguably the best hotel in all of Jakarta. It has superb service standards and spectacular rooms. Consider staying there if you are shopping at Lotte Shopping Avenue or you are going to the nearby restaurants and malls in Kuningan. This should help you to cut down on traffic while still enjoying your time in the city.