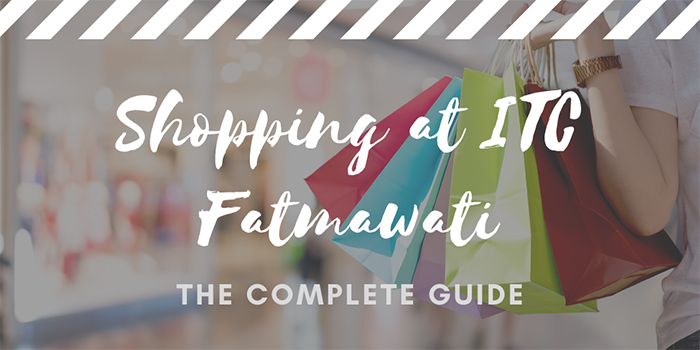 The Complete Guide: Everything you need to know about shopping for electronics at ITC Fatmawati Mall in Jakarta
ITC Fatmawati is a small, affordable shopping center near the Blok M district of south Jakarta.  Although you will have no problem finding some clothing, sunglasses, bags, hats, and random electronics, ITC Fatmawati's specialty is cell phones (locally referred to as HP).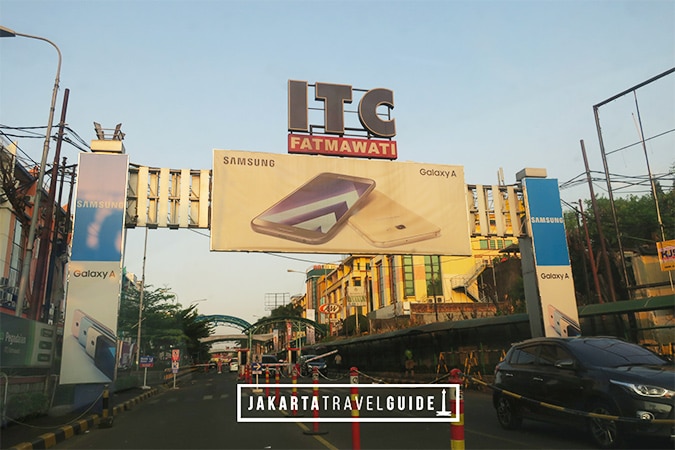 When you shop at ITC Fatmawati is won't take you long to realize that it is small in comparison to shopping centers like Grand Indonesia, Kota Kasablanka and Senayan City.
Despite its size, ITC Fatmawati has a surprisingly large number of shops with a wide range of electronics. Cell phone shops occupy about 40-50 percent of the mall space, but there are also quality camera shops where you can easily, and affordably find memory cards, batteries, bags, tripods, and other accessories.
On the top floor of ITC Fatmawati, there is also an affordable grocery store that sells primarily local goods. It has some good discount prices on fresh produce and seafood. It is popular with local shoppers, especially on weekends.
If you plan on eating while visiting ITC Fatmawati then there is a food court in the mall.
Unlike some of the major shopping centers in Jakarta, here you will find mainly local food vendors.  The food at ITC Fatmawati is very local and very affordable.
ITC Fatmawati is a popular mall with locals because of the cheap prices you can find there.  It isn't a popular mall with foreign tourists, which makes it an authentic experience if you are not from Indonesia.  All of the workers there find it really, really interesting when they see foreigners walk by their stalls.
Expect lots of laughter and you might even be asked to get your photo taken with them.  
It's also the kind of mall where you can at least try to bargain for prices. Most of the shops are unbranded, and therefore they have a bit more flexibility when it comes to bargaining.
If you do have children, ITC Fatmawati also has two or three baby stores. You can shop for strollers, carriers and toys. The prices tend to be quite competitive in comparison to other malls in south Jakarta such as Gandaria City and Pondok Indah.
Since ITC Fatmawati has a basic rectangular shape with only a few floors it is very easy to navigate within 30-45 minutes if you are just window shopping. If you do happen to ask for a price, expect shop workers to use a calculator or a cell phone to show you their price quote if you do not speak Bahasa Indonesia.
This strategy seems to work quite well with foreign shoppers.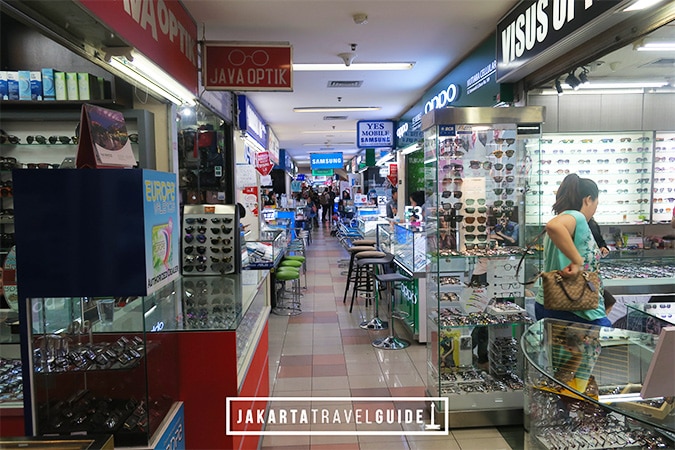 Don't be shy to bargain for prices at ITC Fatmawati. Most of the salespeople are up for some negotiation. Actually, you could end up paying too much if you don't bargain. It is always good practice to double-check prices online before you buy electronics in Jakarta. That way you won't get ripped off.
---
ITC Fatmawati: Essential Visitor Information
Opening Times: Everyday from 10 am – 9 pm
Address: Jl. RS Fatmawati 39 | Kebayoran Baru, Jakarta 12150, Indonesia
---
What is located around ITC Fatmawati Mall in Jakarta?
ITC Fatmawati is located south of Blok M – a popular area for budget shopping in south Jakarta.
Over the last couple of years, it has been a nightmare trying to shop here because of the construction work being completed along Jalan Fatmawati.
Fatmawati has been under construction for the new Phase 1 MRT Line in Jakarta. Now that the MRT is open, you can expect this to ease some traffic congestion in this area of Jakarta.
Haji Nawi MRT Station is conveniently located 600 meters (an 8-minute walk) south of ITC Fatmawati. This will make it possible for you to take public transport nearby and simply walk to the mall.
A few stations north of ITC Fatmawati is Blok M Station.
Other Shopping Malls
You can expect this to be one of the most popular MRT Stations in Jakarta because it is so close to the malls in Blok M such as:
These specialize in affordable products that are popular with local shoppers.
Pasaraya Blok M has a really impressive selection of Indonesian-made products that are popular with tourists visiting the city. The wood carvings and hand-made paintings are very interesting.
Accommodation Options
This area of Jakarta is not the most popular for accommodation options. Try to check the price of The Dharmawangsa. This is an excellent 5-star property that has world-class service standards. It is about 10 minutes away from ITC Fatmawati.
Other points of interest that you might want to check out within a few kilometers of ITC Fatmawati include:
There are three additional MRT Stations south of Haji Nawi that you can travel to as well. They include:
---
10 Closest Hotels to ITC Fatmawati in Jakarta
***Organized according to Star Rating
---
Summary: Shopping for electronics at ITC Fatmawati Mall in Jakarta
ITC Fatmawati is by no means a fancy luxury mall. Actually, it is the complete opposite.
Despite its small size relative to large malls like Senayan City and Pacific Place, it is surprisingly well-stocked with modern electronics and gadgets. Be ready to bargain for prices here if you think they are too high.
Previously, ITC Fatmawati was hard to access via transportation. The jams were heavy and consistent. Now with the opening of the MRT in Jakarta, it's possible to bypass the jams. This makes it easier to access Blok M and southern areas such as Cilandak.
If there is one thing that ITC Fatmawati specializes in its cell phones. Lots of choices. There are other products such as cameras, computers, jewelry, and baby products, but cell phones are the specialty.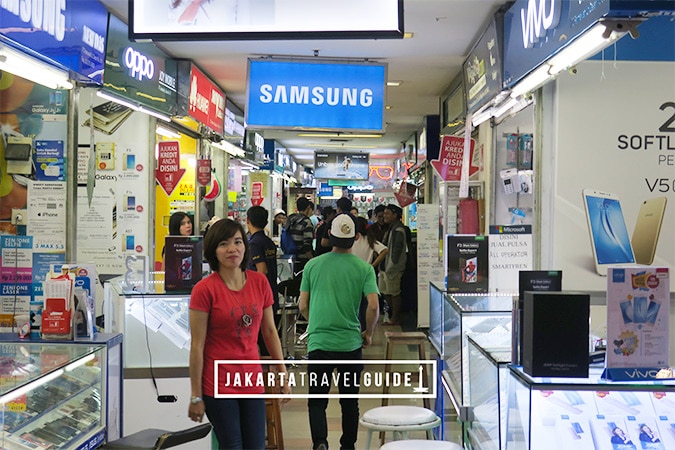 Due to its small size and dated building, ITC Fatmawati isn't the most family-friendly mall in Jakarta. Head to Pondok Indah Mall or Gandaria City Mall for cleaner facilities including nursery rooms.
There are a bunch of banks and ATMs directly in front of ITC Fatmawati. Simply cross the road and you will be right there.