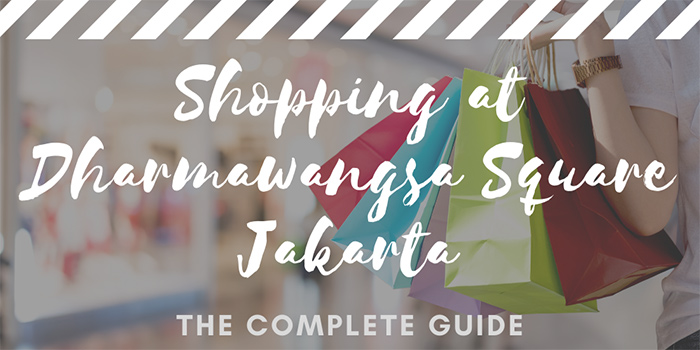 Everything you need to know about Dharmawangsa Square – one of Jakarta's best boutique malls.
Dharmawangsa Square is a nice boutique mall in Jakarta. To place its location into context it is situated about 11 km to the southwest of the Monas – Indonesia's National Monument. It is about 1.2 km southeast of Blok M MRT Station and other malls such as Blok M Square, Plaza Blok M, and Pasaraya Blok M.
Although Dharmawangsa Square is not the biggest mall in the city, it does have a nice selection of boutique shops to choose from. You can find high-quality products here that are not sold at larger malls such as Grand Indonesia and Pacific Place. It tends to be a much quieter and peaceful shopping experience due to smaller crowds. This makes it a pleasant place to do some window shopping.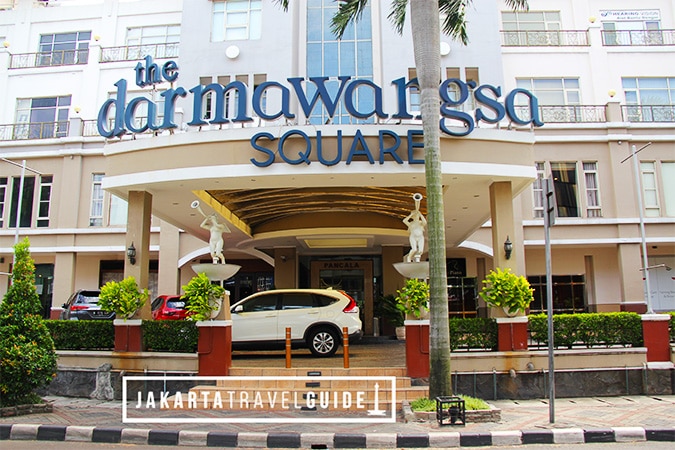 Most of the boutique shops specialize in shoes, bags, and clothing. There are also some trendy arts and craft stores that sell everything from plants to organic handbags.
You will notice that Dharmawangsa Square is designed in a rectangular shape.  A central atrium occupies the middle section of the mall. This layout makes it really easy and efficient to navigate. There are two escalators located at both ends of the mall.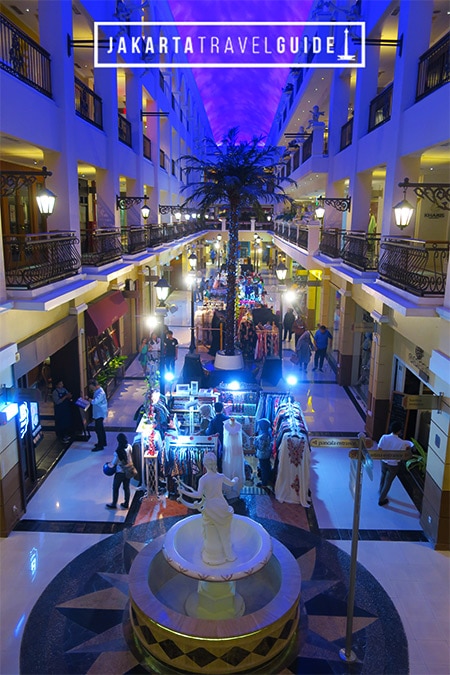 There are many high-quality places to eat in Dharmawangsa Square as well. You could say it is a great spot for coffee shops and desserts. Most of the restaurants serve Indonesian food but some of the menus offer Indian food as well.
The ground floor of the mall has a grocery store, so you can pick up some groceries here as well.
---
Specialized Offices at Dharmawangsa Square
As you progress to higher and higher floors you will notice more office space. There are some really popular medical and dental clinics scattered throughout the mall. There is also an athletic rehabilitation center.
Entrepreneurs have also been keen to open up shop in Dharmawangsa Square.  There are some startups that have offices rented in the mall. They are easy to notice due to their shared desk space and informal feel.
Also, consider going for a massage or a spa treatment. There are some budget-friendly spas and salons that offer a wide selection of treatments in a quiet environment.
Unlike many of the major malls in Jakarta like Gandaria City, Pondok Indah, and Lotte Shopping Avenue, Dharmawangsa does not have a cinema complex. Therefore, you will have to go elsewhere if you want to watch international blockbusters.
---
Dharmawangsa Square: Essential Visitor Information
Area of Jakarta: Kebayoran Baru (Dharmawangsa)
GPS Coordinates: -6.253192, 106.801562
Address: Jln. Darmawangsa VI, Jakarta 12160, Indonesia
Opening Times: Every day from 10 am to 6 pm
---
What is located around Dharmawangsa Square Mall in Jakarta?
As its name suggests, this shopping mall is located in Dharmawangsa. This is a residential area in South Jakarta. It is considered quieter and more relaxing than neighboring Blok M to the north.
There are many restaurants in Dharmawangsa. Most of them are positioned alongside the main roads through this section of the city.
Other Malls Close to Dharmawangsa Square
Most of the other shopping options in this area of Jakarta are positioned in Blok M. This is a bustling budget-friendly shopping area about 1.5 km north of Dharmawangsa. The most popular malls in Blok M include:
Prior to the MRT opening up, it was very challenging to get to this area of Jakarta due to heavy traffic. This was especially true on Jalan Fatmawati. It is now easier to access Dharmawangsa Square by taking the MRT to Blok M MRT Station. Once you arrive at the station it is only a short 5-minute ride away (1.5 km).
Best Accommodation Options
Staying in Dharmawangsa can be a strategic idea due to its accessibility to Blok M and southern central Jakarta (Senopati and Senayan). The most convenient hotel here is The 101 Jakarta Sedayu Darmawangsa. It is physically attached to the southern end of Dharmawangsa Square so you won't have to spend a second in traffic to get there.
The best luxury hotel in this area of Jakarta is very famous – The Dharmawangsa Jakarta. This offers traditional Indonesian hospitality and excellent services. It is regarded as one of the best 5-star properties in Jakarta. It is only a few minutes from the mall.
Another good place to stay that is about 8 minutes from Dharmawangsa Square is called Oakwood Suites La Maison Jakarta. This also receives excellent review scores from guests.
Oakwood Suites La Maison Jakarta is directly across the road from Taman Ayodya and Taman Langsat. These are two popular public parks in Blok M.
---
10 Closest Hotels to Dharmawangsa Square in Jakarta
***Organized according to Star Rating
---
Summary: Shopping at Dharmawangsa Square in Jakarta
If you want quality boutique shopping then go to Dharmawangsa Square. It is refreshingly quiet in relation to other shopping malls in Jakarta.
The first few floors of the mall have an excellent selection of popular cafes to choose from. No shortage of coffee or snack food here. Most of the prices are quite competitive and the food quality is good.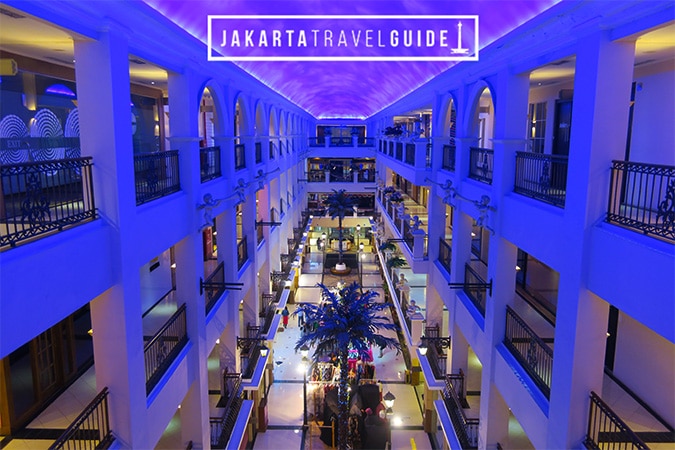 The boutique shops throughout the mall also have high-quality products to choose from.
If you are getting dropped off at Dharmawangsa Square then take note that there is a 5,000 IDR parking fee to enter the mall grounds. Save some cash ask your driver to drop you off outside the property and simply walk into the mall. Do this when you get dropped off and picked up and you will save 10,000 IDR.
Not bad for a little bit of extra effort.