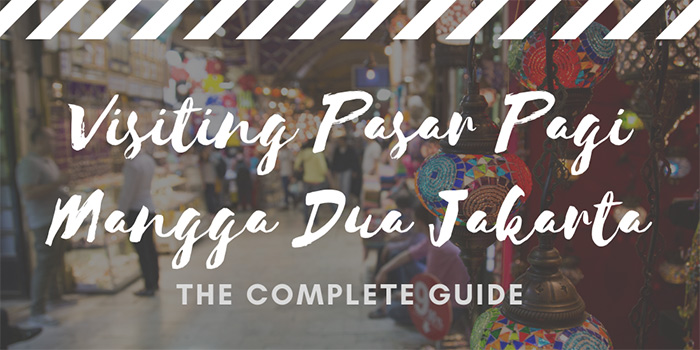 Your complete guide to Pasar Pagi Mangga Dua. Find out everything about this bustling morning marketplace in Jakarta.
Pasar Pagi Mangga Dua is a popular multistory market building that is located in Mangga Dua Jakarta. It is situated about 6 km north of the Monas and 2 km east of Fatahillah Square in Kota Tua.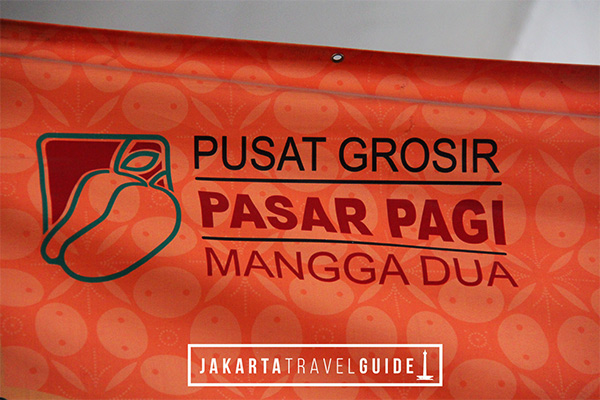 Mangga Dua is an area in northern Jakarta that is well known amongst locals for being one of the best spots in Jakarta for buying affordable products.
Pasar Pagi Mangga Dua is no exception.
One of the most interesting debates about Pasar Pagi Mangga Dua is whether it is a mall or a market. Since it is located in a large building with small stalls it actually resembles many of the other malls in Mangga Dua, but it is still called a market according to its name.
The term 'pasar' refers to 'market' in Bahasa Indonesian.
Shopping at the Market
This market is well known for wholesale merchandise. Therefore, it is common to see local shoppers buying significant quantities of textiles and fabric here. Similar to the other shopping venues in Mangga Dua, Pasar Pagi focuses on basic products.
This is not a luxury mall by any means. You won't find internationally branded products, nor expensive eating options. The restaurants in Pasar Pagi Mangga Dua are affordable and tailored towards working-class locals.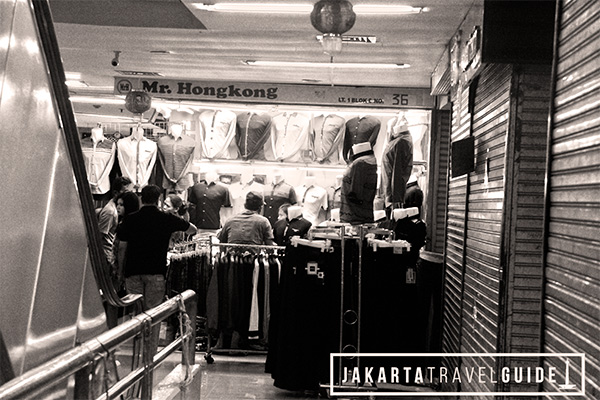 Expect low ceilings and very small shops throughout the market.
Like most markets in Jakarta, you can try to negotiate prices while at Pasar Pagi. You will find that this will depend on whether you are talking to the shop owner or an employee.
Shop owners, naturally, will have more flexibility to discuss prices. So don't be shy, see if you can get a good deal. Most merchants here will mainly speak Bahasa Indonesian, so use google translate if you don't speak the local language.
So what kind of products can you find at Pasar Pagi Mangga Dua?
According to their website, they have the following classifications of products:
Fashion Items

Bags, Wallets, and Shoes

Accessories

Garment Accessories

Souvenirs and Gift Items

Baby products

Stationary

Artificial flowers

Glasses

Perfumes

Food and Beverages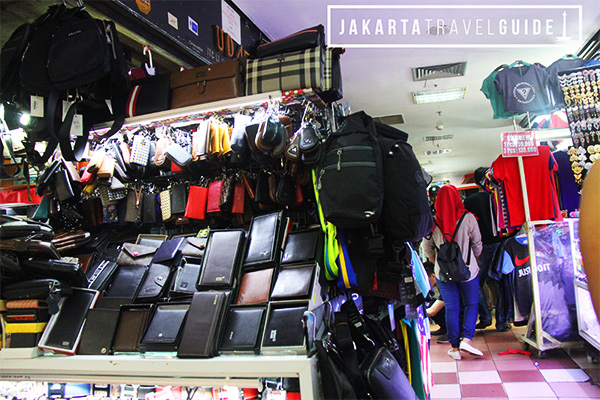 ---
Services available at Pasar Pagi Mangga Dua
The services available at this mall are quite similar to other malls throughout Jakarta:
Wheelchairs

Information Counter

Carpark

Foodcourt

Restrooms

ATM Center

Nursery Room for Children

Wifi Access
Pasar Pagi Mangga Dua does not have a cinema at the time of writing. Hence, you will have to go to another mall to watch movies.
---
Pasar Pagi Mangga Dua: Essential Visitor Information
Opening Times: Everyday from 9 am – 6 pm
GPS Coordinates: -6.136045, 106.822252
Address: Jl. Mangga Dua Raya, RT.11/RW.5, Ancol, Kec. Pademangan, Kota Jkt Utara, Daerah Khusus Ibukota Jakarta 10730, Indonesia
---
What is located around Pasar Pagi Mangga Dua in Jakarta?
If you are shopping in Mangga Dua Jakarta, then you are going to get a lot of choice in terms of shopping venues.
Shopping Malls
Pasar Pagi Mangga Dua is just one of many malls in this area. Although it is called a morning market, it looks pretty similar to the other malls around it.
Of the malls listed above, the closest to Pasar Pagi is ITC Mangga Dua. It is located directly east of Pasar Pagi and it is physically connected to it. You can walk between these two properties in under 20 seconds since they seamlessly transition from one to the other.
You can access Mangga Dua Mall from Pasar Pagi by walking through ITC Mangga Dua. Simply take the pedestrian bridge south over Jalan Mangga Dua Raya.
Best Accommodation Options
Most of the accommodation options in this area of Jakarta are budget choices. The shopping malls here are not luxury properties, and neither are the hotels.
One of the best properties near Pasar Pagi Mangga Dua is Le Grandeur. It is adjacent to Mangga Dua Mall. It has a large pool, gym and an above average breakfast for its price range.
You might also want to consider some of these properties in Mangga Dua as well:
Proximity to Kota Tua and Nearby Attractions
Kota Tua is the closest major sightseeing area near Pasar Pagi Mangga Dua.
This is without question one of the most popular areas for tourists visiting Jakarta. The museums in Kota Tua are housed in Dutch colonial buildings. They are all situated within 5 minutes or less from Taman Fatahillah.
Cafe Batavia is another point of interest in Kota Tua. It is a popular spot for guests to take photos of Fatahillah Square while enjoying traditional Indonesian coffee (kopi) and live music.
Stations
Technically, there are three commuter stations quite close to Pasar Pagi Mangga Dua:
The most convenient one of these for accessing Kota Tua is Jakarta Kota Station.
Currently, the MRT does not service trains all the way north to Pasar Pagi Mangga Dua. You will have to take it to Bundaran HI MRT Station in central Jakarta and then either connect with the commuter or take a TransJakarta bus north.
---
10 Closest Hotels to Pasar Pagi Mangga Dua in Jakarta
***Organized according to Star Rating
---
Summary: Shopping at Pasar Pagi Mangga Dua Jakarta
If you plan on shopping in Jakarta for affordable products, then Pasar Pagi is a good place to shop.
Do not visit the market with the expectation of finding luxury brands and international anchor stores. Since this market is tailored towards working-class shoppers, therefore the products are mainly produced in China or Indonesia.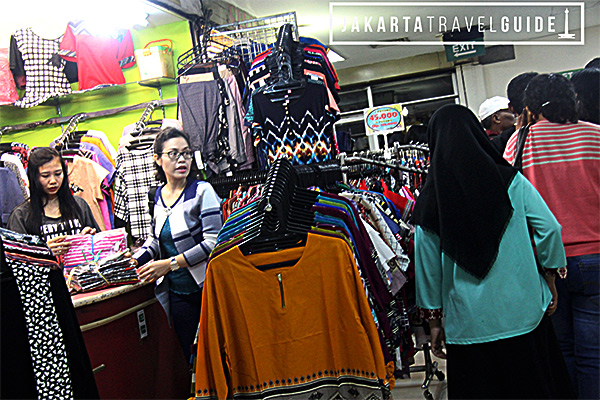 Like the other shopping centers in Mangga Dua, expect affordable food. Meals are commonly under 50,000 IDR.
One of the benefits of shopping at Pasar Pagi Mangga Dua is that you can access ITC Mangga Dua and Mangga Dua Mall very easily. You can literally walk to either one of them in 3 minutes.
If you want to shop at Pasar Pagi then consider adding this point of interest to your Jakarta Itinerary.
Visiting Mangga Dua is best done during the same day as Kota Tua and Sunda Kelapa. This shall help you to avoid multiple trips to this area from central Jakarta.