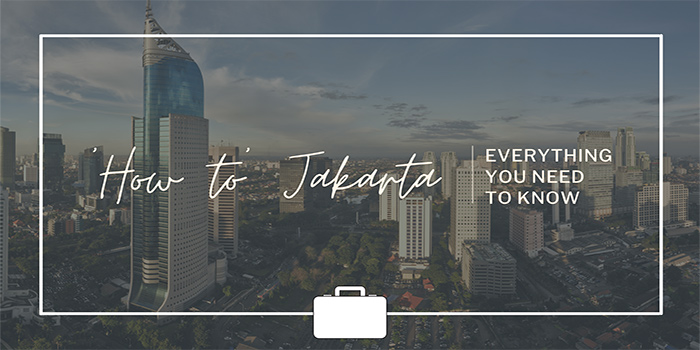 The complete Q&A guide on 'how to do' things in Jakarta
The Purpose of our 'How to' Articles
With a city with well over 10 million people, it's about time that someone developed a question and answer guide for Jakarta! 
Although many people may not consider Jakarta to be a prime tourist hub, there is way more to see than most people know about. A lot of this has to do with awareness, and a lack of informative travel resources for foreign and domestic tourists. Our goal is to change this and give tourists more specific and practical information about travelling in Jakarta and Indonesia. 
With this 'how to' guide for Jakarta you will be able to access all kinds of informative articles about transportation, accommodation, flights, and things to do in the city. 
Each article is designed to provide a step-by-step guide on how to complete a specific activity. For example, our article on How to get from Jakarta to Bandung by Train specifically outlines where to access the train, where to buy the tickets, how long it will take and how much you can expect to pay for the trip. 
Many of the articles focus on a specific attraction, station or point of interest. Typically, we will provide a list of the 10 closest hotels to each one to make it easy for you to select convenient accommodation options. Jakarta has some serious traffic and knowing how to avoid it as much as possible should be a priority for all tourists to the city.
---
'How to' Transportation
Our 'how to' articles about transportation are designed to make it much easier for you to get from one place to another. This includes travelling within Jakarta, and also, from Jakarta to other destinations outside of the city and vice versa.
And that's not all. 
You can also refer to articles in this section to find information about how to use specific public transportation services in Jakarta such as the commuter, airport train, MRT and LRT. 
Transportation Articles
---
'How to' Accommodation
Our 'how to' articles about accommodation help you to find the best hotels and apartments in Jakarta. There are over 1500 accommodation choices on Agoda, so there is no shortage of choice in the city. If you are looking for inside tips on how to find the best budget hotels, or the best places for a romantic weekend this is the place. 
These accommodation articles also focus on how to save money while in Jakarta. Learn how to find deals for hotels and how to stay in the best areas of the city without spending a fortune. 
You will also find specific information about 'staycations in Jakarta' and which properties offer the best packages. There are more and more hotels in the city that offer bundles that include business lounge access (with free-flow of alcoholic beverages and snacks)  and spa treatments. The Mandarin Oriental, for instance, has a staycation package that has free shuttle services to Grand Indonesia Mall and Plaza Indonesia. 
Families travelling with children will also find these articles very useful.
---
'How to' Flights
If you are looking for inside tips and specific information about Jakarta's airports, this is the place to find it. Whether it is finding to cheapest flight to Singapore or taking the airport train into the city center, we provide the info here. Jakarta currently has two international airports and they are developing new terminals, so there is lots to talk about. 
Many tourists who are staying in central Jakarta will want to use the Jakarta Airport Train to BNI City Station. From there you can access Dukuh Atas MRT Station and the MRT Network. You can also access the commuter network from BNI City.
We plan on writing 'how to' articles to make these connections stress-free and efficient as possible.
Flight Related Articles