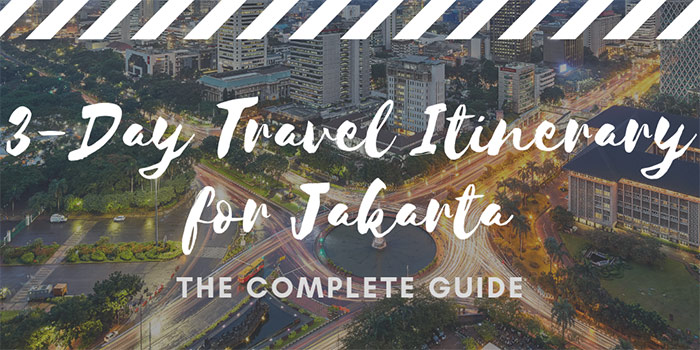 The Best 3-Days in Jakarta. Find everything you need to know about making an amazing itinerary for Jakarta.
A 3- day travel itinerary for Jakarta is a nice amount of time to sample the city's major attractions, while still having some downtime at your hotel.  
Three days probably won't allow you to explore everything that Jakarta has to offer, but it will give you a taste of what the city and local culture is like. Many people visit Jakarta for three days. Typically, a visit this long consists of seeing the most popular attractions, shopping and of course enjoying some amazing food.
---
Ideal Places to Stay During Your Three-Day Jakarta Trip
If you are only in Jakarta for three days, then efficiency is really important. You don't want to spend much time in traffic, but you do want to still see the major sights.
Therefore, it makes sense to book your room close to one of the new MRT stations. We suggest staying either near Bundaran HI MRT Station or Senayan MRT Station.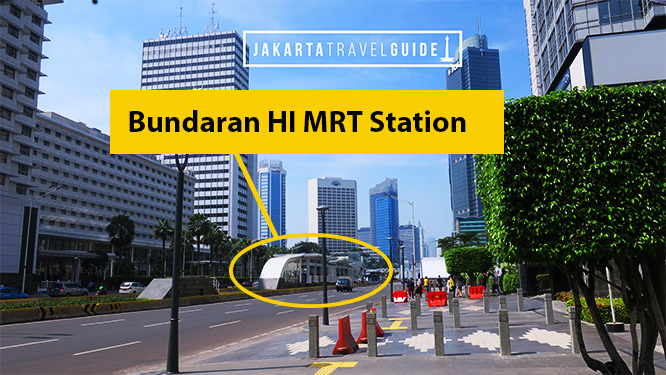 Fortunately, some of the best hotels in Jakarta are within only a few hundred meters of these stations. If you want to be close to the Monas try to book at the Mandarin Oriental, Grand Hyatt or Hotel Kempinski. You can literally walk to Bundaran HI MRT Station from them in two minutes.
If you stay a bit further north in the central business district of the city, then try to be close to Istora MRT Station or Senayan MRT Station. The Ritz Carlton Pacific Place and The Fairmont Jakarta are two popular choices near these stations (the Ritz is closer, however).
Once you have your room sorted, then on the first day being in the city you will probably want to see the most popular attractions. Try to work from North to South so you don't have to make multiple trips to the same place.
---
Here is a three-day sample travel itinerary for Jakarta:
Jakarta Itinerary – Day 1: Kota Tua and Chinatown
Start your day by visiting Chinatown in Glodok

.
This is a vibrant area that is still very much a functioning marketplace. Picture narrow alleys, temples and busy pedestrian traffic at its finest. You can also check out local markets and electronic malls in this area of Jakarta as well. Petak Sembilan Market is a must-see in this area of the city with fresh seafood, meat and a bustling environment.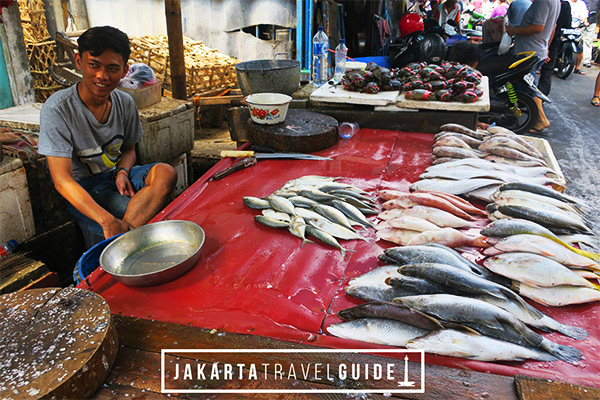 Grab lunch at Pantjoran Tea House.

 This is a famous eatery in Glodok.  
Make your way to Kota Tua.

You can walk or get a quick drive to reach Kota Tua – Jakarta's most famous areas for sightseeing. This is the 'old' colonial district of Jakarta that has multiple museums, street markets and cafes such as Cafe Batavia. You will also get the opportunity to interact with locals in Fatahillah Square. Conversations in English are quite common here.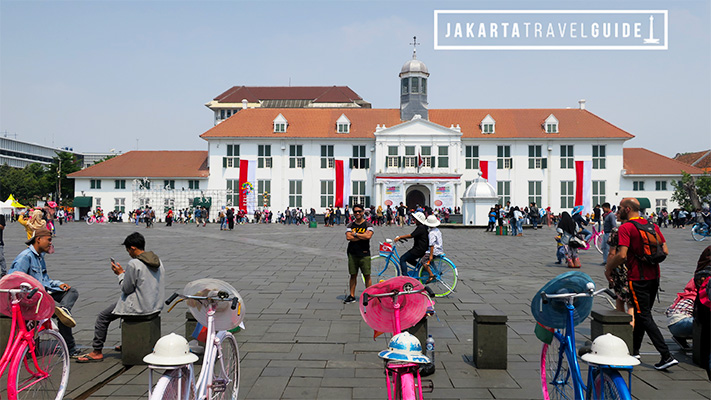 Check out  Cafe Batavia

for some live music and some drinks. It is very popular with visitors to Jakarta.

Go back to

your hotel,

shower up and get ready for some sky bars for views or drinks.

Cloud, Skye and Henshin

are popular choices for visitors to the city.
---
Jakarta Itinerary – Day 2: Monas and Museums
Visit the Monas (Monumen Nasional)
You won't find a more iconic symbol of Jakarta than the Monas – Indonesia's National Monument. It's one of the must-sees while in Jakarta.
If you wake up early enough (say around 6 am), consider going up the tower for exceptional panoramic views of central Jakarta. There is also a very interesting museum in the bottom floor of the Monas as well.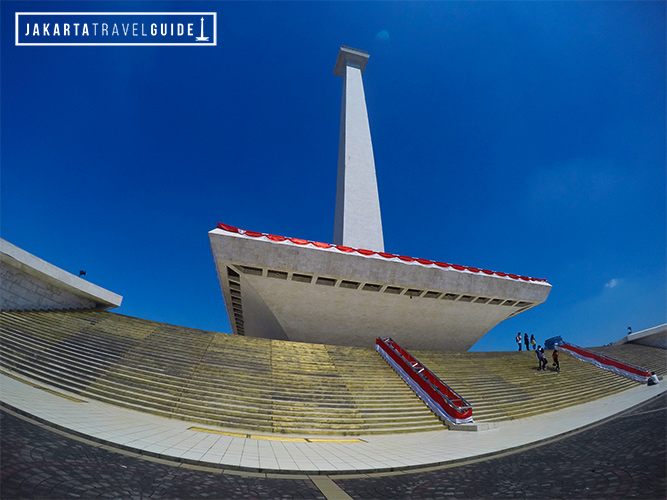 Make your way to attractions near the Monas
Consider checking out some of Jakarta's best sights within walking distance of the monument. The National Museum is arguably the best museum in the city. It is located to the west of the Monas.
To the east of the Monas you can check out the National Art Gallery, the National Mosque (Mesjid Istiqlal) and Jakarta Cathedral. They are all within walking distance of each other if you have the energy.
If you walk further north you can visit Pasar Baru

.
Pasar Baru is one of Jakarta's most famous and oldest market areas.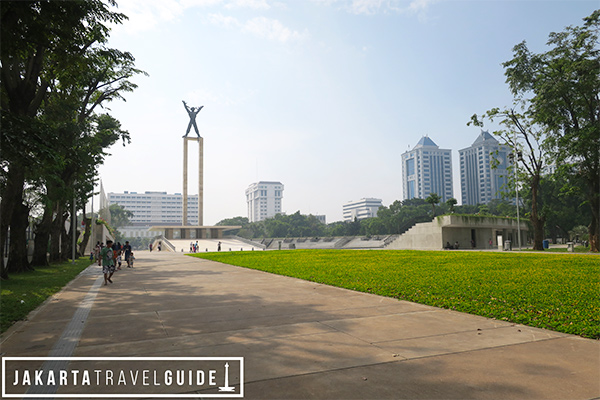 This is a newly renovated public park in central Jakarta that has the ever-impressive West Irian Liberation Monument.
Head over to Pasar Jalan Surabaya Antique Market

.
This is a very charming strip lined with vendors selling antique items. Pasar Jalan Surabaya is not big; you can actually see the whole thing under 40 minutes.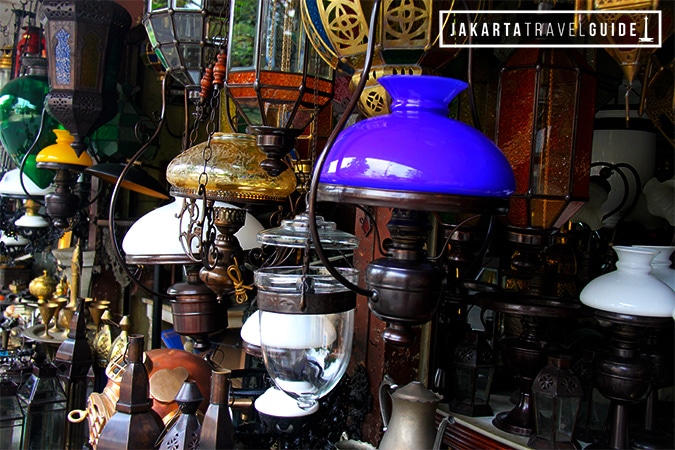 Seeing all of these sights in one day would be quite the accomplishment, but it is possible!
---
Jakarta Itinerary – Day 3: Personal Preference
During your third and final day of your itinerary in Jakarta, make a choice to explore what interests you. If you enjoy local markets and some mall shopping then stick around central Jakarta.
Start your day off at Pasar Tanah Abang (Market)

and check out Indonesian Batik.
Pasar Tanah Abang  is the most famous textile market in all of Jakarta. After that, go to the Textile Museum where you can actually make your own Batik!
Try out Jakarta Aquarium

or

MACAN Museum

.
These are two of the most popular modern places to visit while in the city. Jakarta Aquarium is popular with families, whereas MACAN is trending with teens and adults for its superb photo opportunities.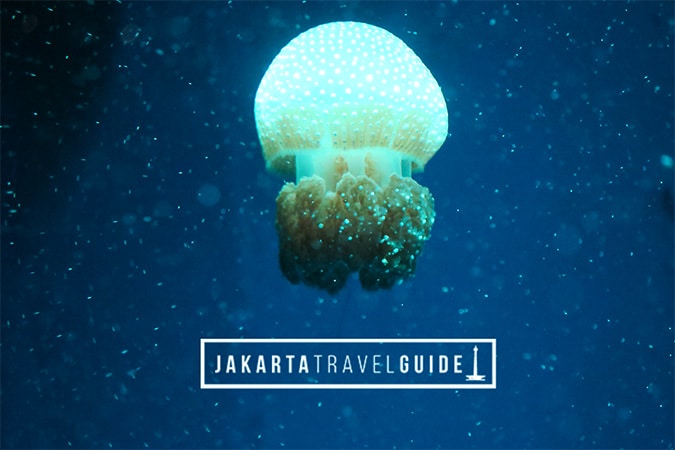 Finish off your day with some shopping at one of central Jakarta's malls.
The mall choices include Grand Indonesia, Plaza Indonesia, Thamrin City, Plaza Senayan, Senayan City, fX Sudirman or Pacific Place. They are all within walking distance of MRT Stations.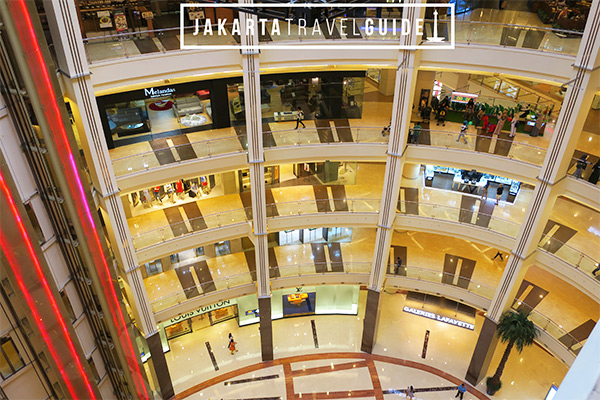 Both of these are very popular and large outdoor attractions. Read the articles for both of them and take your pick. If you are in the south consider finishing your day in Kemang. This is one of Jakarta's most popular expat areas with great restaurants and drinking options.
---
This is a sample 3-day travel itinerary for Jakarta. It is very likely that not everything in here will suit your preferences which is completely fine. You can refer to our guide pages to insert other activities and attractions into your plan quickly.
Jakarta has over 50 museums, over 100 shopping malls and all kinds of entertainment choices going on. Needless to say, you shouldn't get bored while in Jakarta for only 3 days.
If you have any questions about our itineraries for Jakarta don't hesitate to send us an email. We would be delighted to give you some more information.