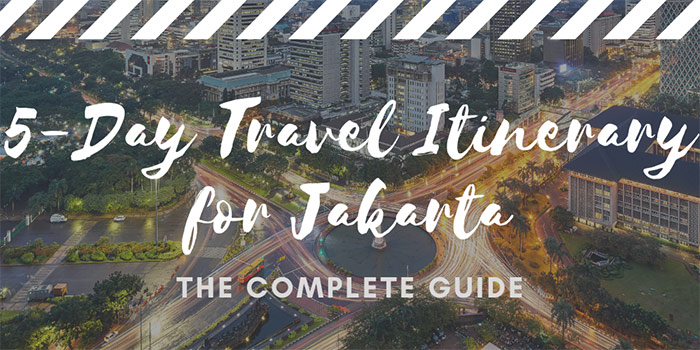 This is the ultimate travel itinerary for Jakarta. Find everything you need right here.
If you want a 5-day itinerary for Jakarta, here it is!  this sample itinerary for Jakarta sightseeing can help you plan a satisfying trip while avoiding unnecessary headaches.
With five days in Jakarta, you will have the perfect amount of time to enjoy what the city has to offer. You will also be able to create a balance of seeing sights, relaxing at your hotel and avoiding peak traffic times.
Since Jakarta sprawls quite far from the North (where the airport is located), to the South (where Ragunan Zoo and Taman Mini Indonesia are located), 5 days will allow you to see the different regions of Jakarta aside from just Kota Tua and the Monas area.
---
Here is our suggested 5- day travel itinerary for Jakarta:
Jakarta Itinerary – Day 1: Northern Jakarta
These properties are a few kilometers away from sites like Kota Tua, Chinatown and the electronic hub of Mangga Dua.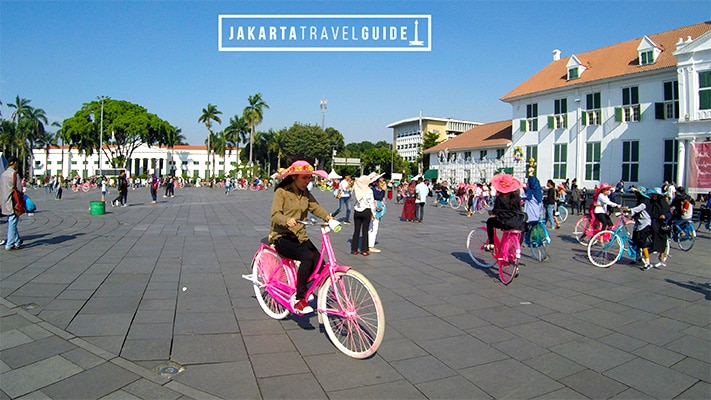 Spend your day checking out Chinatown in the Glodok

neighborhood of Jakarta.
Check out some or all of the five museums surrounding Kota Tua.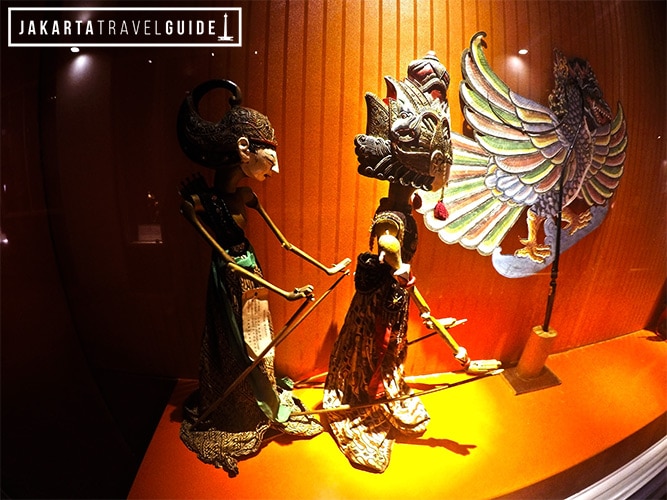 Make your way to  Sunda Kelapa

, a busy port full of photogenic boats.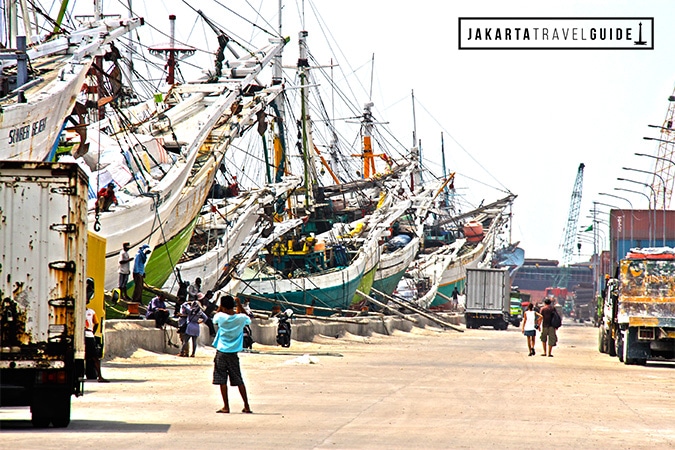 Consider checking out Mangga Dua's electronic malls

, which offer some of the cheapest prices in the city.
Jakarta Travel Guide: Insider Tip

At night, savor your time in Cafe Batavia – arguably the most famous Cafe in the entire country.  With its beautiful high ceilings, rustic appeal and candlelit nights, you'll see why both locals and tourists love it. You can also great views of Fatahillah Square (Taman Fatahillah) from the second-floor windows.
---
Jakarta Itinerary – Day 2: The Monas Area – Central Jakarta
Head to the Monas (Monumen Nasional).
This National Monument is an important structure to Indonesians. After an enjoyable buffet breakfast at your hotel, head to the lowest floor of the Monas to check out the historical journey of Indonesia from past to present. Then, go up the Monas for awesome 360-degree views of Jakarta.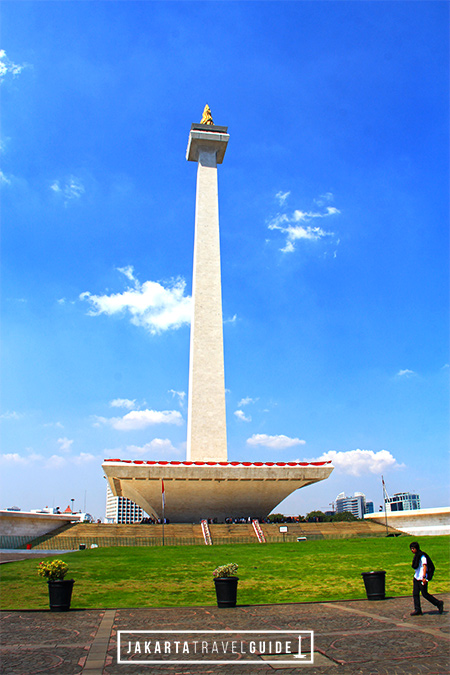 Visit the sights within walking distance of the Monas which include:
The National Museum of Indonesia
The National Arts Gallery
The National Mosque (Istiqlal)
Jakarta Cathedral
If you need to stop for a break consider checking out the recently revamped

Taman Lapangan Banteng.

This is one of the nicest parks in central Jakarta.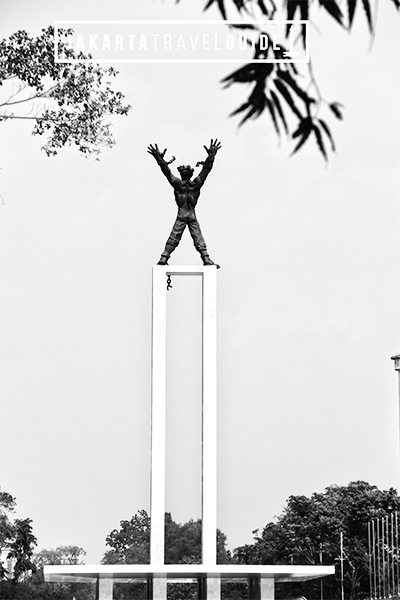 Check out

Pasar Baru

which is within walking distance of the Jakarta Cathedral. 

Pasar Baru is one of the oldest markets in Jakarta.
---
Jakarta Itinerary – Day 3: Tanah Abang, Thamrin and Jalan Surabaya
Head out to Pasar Tanah Abang –

one of Jakarta's most popular local markets.
You will most likely find dense crowds, especially on weekends as locals bargain over goods. Be sure to bring your camera for some market photos and videos.
Visit the Textile Museum

to take part in a local cultural experience – batik making!  

At this museum, you will get the opportunity to make your own batik souvenir.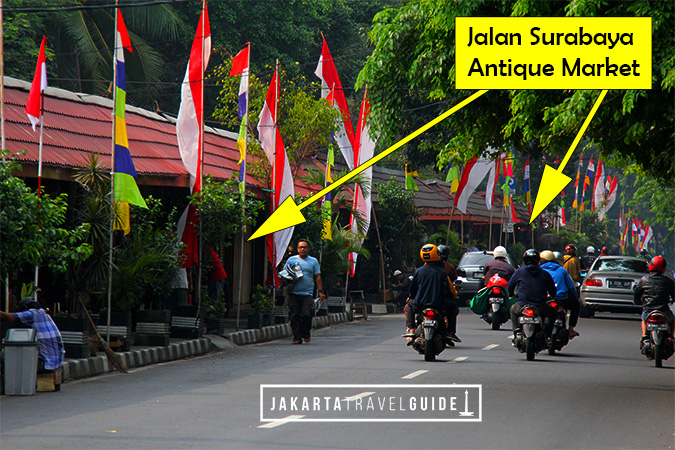 Finish off the night at one of Thamrin's popular sky bars

:

Cloud, Skye or Henshin

. 

Even if you don't drink alcohol, you will be sure to enjoy the skyline views of Jakarta.
---
Jakarta Itinerary – Day 4: Family Attractions and Shopping
Consider booking a modern room further south

in Jakarta to decrease your transit time to some of the best shopping areas in the city.  
Jakarta has a surplus of excellent online room prices. Two of the best areas to stay are Thamrin and Senayan. Consider staying at the Mandarin Oriental, Hotel Kempinski or the Grand Hyatt in Thamrin. Some of Senayan's best hotels include the Ritz Carlton Pacific Place and the Fairmont Jakarta.
Chill in one of the malls in Senayan or Thamrin.
Both Senayan and Thamrin have excellent malls with modern cinemas and some budget options as well.  If you want to shop in Thamrin consider: Grand Indonesia, Plaza Indonesia, Thamrin City and Sarinah.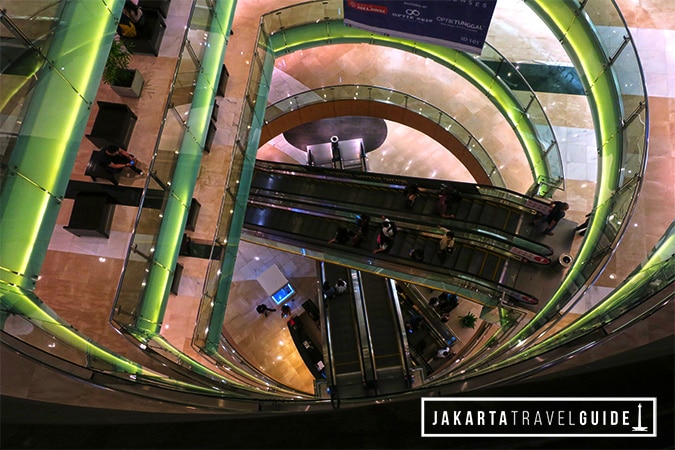 You can easily access these from Bundaran HI MRT Station which is part of the new North-South MRT Line.
Consider going to Jakarta's newer attractions like Museum MACAN

,

Jakarta Aquarium

, or

Art: 1

.
If you don't want to spend the entire day at a mall, these attractions will keep you interested.
Jakarta Aquarium is located in Neo SOHO mall. It's ideal if you are traveling with children. MACAN Museum is arguably the 'hottest' new attraction in the city. It offers excellent photo opportunities and impressive modern art exhibits.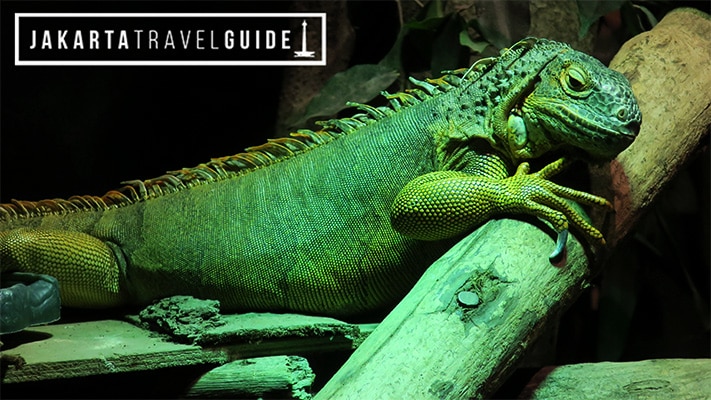 ---
Jakarta Itinerary – Day  5: Ragunan Zoo/Taman Mini
Make your 5th and final day in Jakarta one to remember. Wake up early, enjoy breakfast at your hotel
Head out to Taman Mini Indonesia Indah
This is one of Jakarta's largest parks which is filled with cultural highlights. If you're lucky you might even catch one of the colorful parades that feature spectacular uniforms from different regions of Indonesia.
If  Taman Mini doesn't interest you then Ragunan Zoo might!

 
Ragunan Zoo is huge, extremely affordable and highly recommended especially if you're traveling with kids. It's also one of the best places in Jakarta to exercise outside if you want to run while you are visiting the city.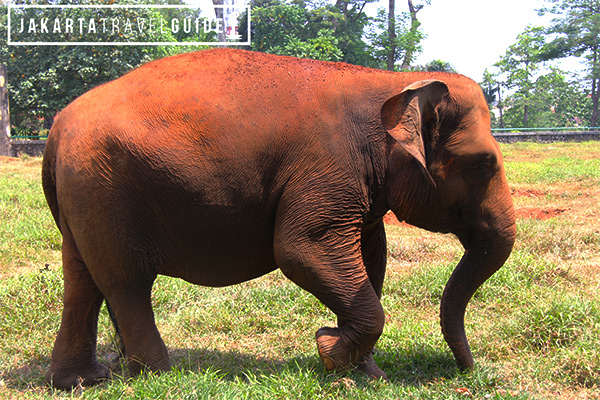 Finish off with a nice meal in Kemang
The Kemang neighborhood is one of Jakarta's favourite expat areas for dining out. It has lots of well-rated restaurants to choose from!
Travel Tip: If you are staying in the South, then take the toll road back to the airport, which will bypass a lot of traffic on the way.
---
So there it is a potential 5-day travel itinerary for Jakarta! Obviously, you might not be interested in seeing everything that is included. Regardless, it does highlight many of Jakarta's best attractions. Feel free to pick and choose what suits your personal preferences.