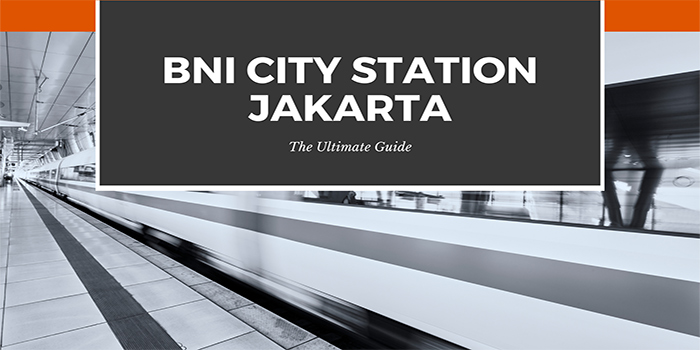 Everything you need to know about getting to and from Soekarno-Hatta Airport from BNI City Station.
BNI City Station in Jakarta is one station that has been built as part of the Jakarta Airport Train system. The official name of the train line that connects Soekarno-Hatta International Airport with central Jakarta is the Railink.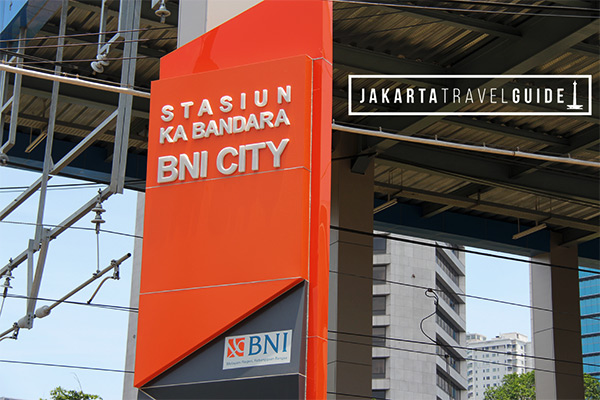 If you are staying at a hotel in central Jakarta or you landed at the airport, you can take the train to/from the airport. BNI City Station is a very popular stop along this train route because it is located right in the heart of central Jakarta.
As you have probably have heard Jakarta struggles with massive traffic jams.
Near the end of 2017 when the Railink opened, there was a breath of fresh air knowing that there is a train service to/from the airport. BNI City Railway Station is strategically located so that locals, tourists and business visitors can access alternate forms of public transportation.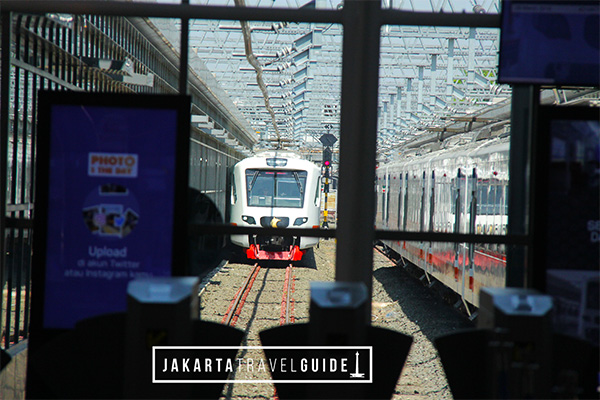 You can walk to both the MRT System and the Commuter Network from BNI City Station in under 5 minutes. These convenient connections simply didn't exist until recently.
The Jakarta Airport train system currently consists of 6 stations. Once you board the train at Soekarno-Hatta Railway Station, you will top at 2 stations before reaching BNI City (Batu Ceper Station and Duri Station).  Therefore, it is the third stop on the Railink.
You can purchase train tickets to Soekarno-Hatta International Airport right at BNI City Station using the ticket vending machines. They also have Railink staff on hand to help you out if you require additional assistance.
---
BNI City Station – Essential Information
Location: Tanah Abang, Central Jakarta. Just north of Ciliwung River between two of Jakarta's best areas to stay – Senayan and Thamrin.
GPS Coordinates: -6.201319, 106.818980
Station Address: RT.13/RW.4, Kebon Melati, Tanah Abang, Central Jakarta City, Jakarta 10230
Inauguration Date: January 2nd, 2018
---
Travel Time to/from Soekarno Hatta Train Station to BNI City Station in Central Jakarta
You can travel from this station to BNI City Station in central Jakarta in about 45 minutes on average. In the opposite direction from BNI City to the airport, you can expect it to take a similar amount of time.
If you connect with Dukuh Atas MRT Station and travel to Bundaran HI MRT Station you can add another 5-10 minutes to this journey time. This is right in the heart of central Jakarta.
---
Facilities and Services at BNI City Station
BNI City Station Jakarta has similar services available as SHIA at Soekarno-Hatta International Airport.
You can purchase your train ticket to the airport using the ticket vending machines located in the station. Be sure to check the screens to get relevant and up-to-date departure information.
Here is a list of the services and facilities at BNI City Station Jakarta: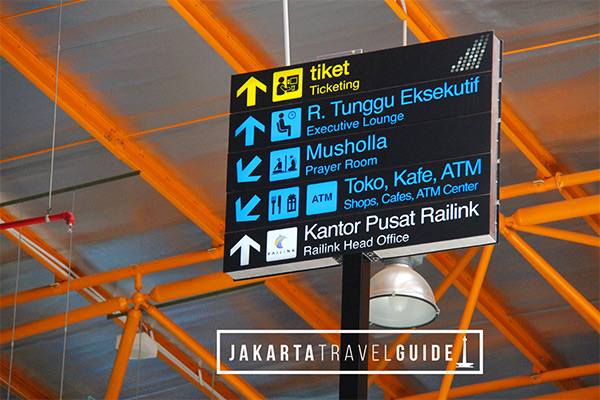 ---
What is located around BNI City Station in Central Jakarta?
When you take the airport train from the airport to central Jakarta you will reach BNI City Station. This is where you should get off the airport Railink to access both the commuter and MRT system in central Jakarta.
Connecting to the MRT
The closest MRT Station to BNI city is Dukuh Atas.  you can literally, walk between these two stations in under 3 minutes. Once you are in Dukuh Atas Station, it is very fast and convenient to access other stations along the line.
A perfect example of this is going to Bundaran HI and the Selamat Datang Monument.
Best Accommodation Options
Bundaran HI MRT Station is only one station north of Dukuh Atas. This is one of the most iconic areas in all of Jakarta. Most visitors to the city visit Bundaran HI. In case you were wondering, the HI stands for Hotel Indonesia. Some of Jakarta's best hotels are located in this area of the city within walking distance of the MRT station.
They include:
All of these properties are popular with domestic and international tourist visiting Jakarta. This is a very convenient area to stay if you are taking the airport train to and from Soekarno-Hatta International Airport.
There are also closer hotels to BNI City Station in Central Jakarta.  They tend to be cheaper than the hotels around Bundaran HI, but they are also farther from the Monas, Chinatown and Kota Tua. A few examples include:
The closest five-star luxury property to BNI City station is the Shangri-La Jakarta. This is a nice property with a large outdoor pool area – perfect if you are traveling with children. You can drive there with your luggage in 5 minutes or less from the station.
Shopping Malls
If you are looking to get some shopping done near BNI City station then consider going to the malls in Thamrin. They include:
If you take the MRT further south from Dukuh Atas Station you will access the main business area of Jakarta. Get off at Istora MRT Station to access fX Sudirman (mall), The Ritz Carlton Pacific Place (hotel), Bung Karno Athletics Park and Jakarta Stock Exchange.
Get off the MRT at Senayan Station if you want to shop at Senayan City, Plaza Senayan or Ratu Plaza.
Two of the most popular markets within a 10 or 15 minutes drive a BNI station include Tanah Abang Textile Market and Jalan Surabaya Antique Market.
---
Jakarta Airport Train Quicklinks and Transfer Information
As you can see above, the station you need to go to access the MRT is BNI City Station. Batu Ceper, Duri and Bekasi are all stations that are shared with the pre-existing commuter network in Jakarta.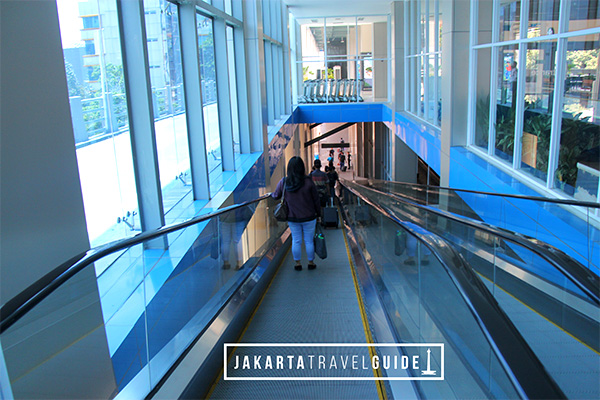 The commuter trains are different than the airport trains but they do share the same platforms. Therefore, make sure you are getting on the correct type of train!