What are the best MRT stations to stay near for shopping and sightseeing in Jakarta? Learn everything you need to know about accessing malls and attractions using the MRT in Jakarta!
Most Convenient MRT Station in Jakarta for Budget Shopping
If you're planning a trip to Jakarta, then chances are you are also planning on taking the newly-opened MRT.  This raises a really good question: What are the most convenient MRT stations to stay near in Jakarta?
Jakarta is first MRT line consists of 13 stations spanning a total distance of approximately 15.7 km. Stations to the south are built above ground, whereas the stations in central Jakarta have been built underground. It is safe to say that the majority of visitors to Jakarta will prefer to stay in central Jakarta opposed to south Jakarta.
Therefore, when you were considering booking your room in Jakarta, you have to think about what your priorities are and how close you want to be to the MRT?
If there is one thing that the MRT in Jakarta is conveniently planned for it's shoppers!  Since the phase 1-north-south line travels from Lebak Bulus in the south to Bundaran HI in central Jakarta,  there are plenty of shopping opportunities if you stay close to this line.
In the South, for instance, Blok M is the most convenient place for shopping if you stay near the MRT in the south.  Actually, there are about three or four malls within walking distance to Blok M MRT Station.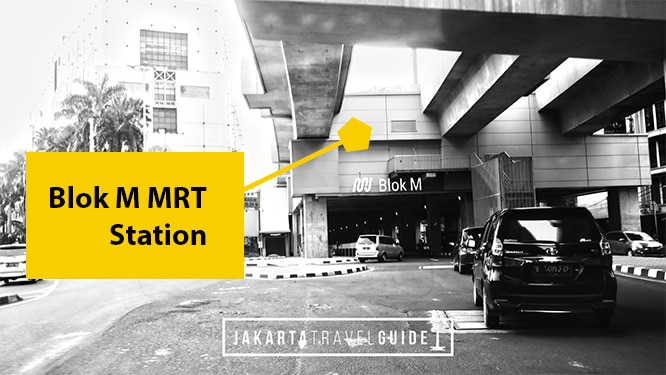 Therefore, Blok M MRT Station is arguably the most convenient station for shoppers in terms of the stations built above ground.
It is also important to note the Blok M, this general area, is known for very affordable textiles and budget accommodation options. It would be safe to say that Block M is probably the best budget area to stay if you want to access the MRT and shop while you are in Jakarta.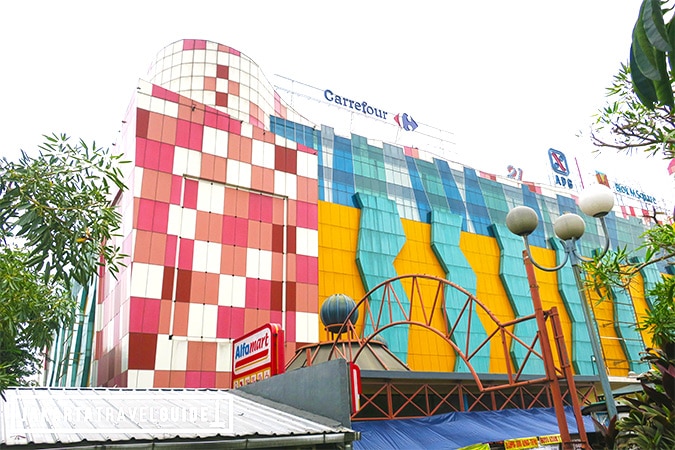 There are also a few small public parks in the Blok M area that are convenient to visit from the MRT Station: Taman Ayodya and Taman Langsat.
Some of the most convenient hotels in Blok M near the MRT station include:
---
Best MRT Station in Jakarta for Shopping,
Sightseeing and Excellent Hotel Options
If you take Jakarta MRT into central Jakarta you will eventually reach the the terminal station which is located near the Monas: Bundaran HI MRT Station.
Bundaran HI MRT Station is arguably the most convenient MRT station in the entire Phase 1 Line.  The reason why it is so convenient is because it is very closely located to some of Jakarta's best malls, hotels and tourist attractions.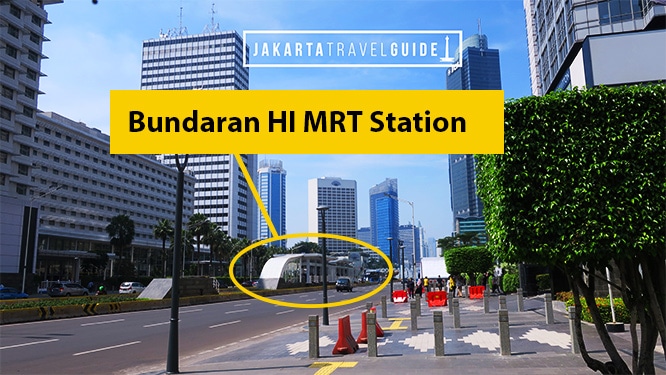 If you have never visited Jakarta before, then it's important for you to understand that Bundaran HI MRT Station is actually directly beside one of the most important and iconic monuments in the city: the Selamat Datang (Welcome Monument).
'Bundaran' in Bahasa Indonesia actually means roundabout. Therefore, Bundaran HI translates to the Hotel Indonesia roundabout. Some of Jakarta's best hotels such as Hotel Kempinski Indonesia, the Mandarin Oriental, and the Grand Hyatt Jakarta are located within 100 meters of Bundaran HI MRT Station.
The wide selection of excellent properties near this MRT Station make it arguably the best station in the entire MRT system for conveniently walking to your hotel.  If you stay at Bundaran HI MRT Station, then it's definitely possible to simply take the MRT here and then walk to your hotel in under 2 minutes.
The added bonus of staying near this MRT station is that you can also conveniently walk to three of Jakarta's most popular shopping malls as well. Grand Indonesia, Plaza Indonesia, and Thamrin City are all within 500 meters or less of the station.
With shopping and your accommodation taken care of, the other important consideration to make for your trip to Jakarta is your accessibility to tourist attractions.
---
What else is around Bundaran HI MRT Station in Jakarta?
Fortunately, if you stay near Bundaran MRT Station you will be close to most of the major attractions in central Jakarta. This includes the Monas which is Indonesia's National Monument.
If you stay at a hotel near Bundaran HI then you can either walk, take a taxi, get a private driver or take a TransJakarta bus a few kilometers north to the Monas area. Once you are in the vicinity of the Monas, you can walk to other noteworthy attractions such as:
National Museum of Indonesia
Taman Lapangan Banteng (Park)
There are also multiple attractions that are just outside of walking distance, but still a short drive from the Monas as well. You can either go to the Monas first or go directly from Bundaran HI to the following attractions:
Pasar Tanah Abang (Market)
Pasar Senen (Market)
Attractions such as Kota Tua, Chinatown, Ancol and the 1000 Islands are a bit farther from Bundaran HI MRT Station. But, in comparison to the other MRT Stations on the line, Bundaran HI is still the most convenient one for accessing these sites because it is the northernmost station on the line. All of these are north of the Monas.
When you visit Jakarta you always have to consider the road traffic conditions. If you stay at a hotel near Bundaran HI MRT Station you can avoid a lot of time in traffic simply because you will be within walking distance to malls, restaurants and markets.
Grand Indonesia and Plaza Indonesia both have cinemas, so you can also watch international blockbusters in this area of the city.
---
What hotels are near the malls and MRT in Thamrin Jakarta?
Some of the most convenient hotels in Thamrin right near the Bundaran HI MRT station include:
---
Another Strategic MRT Station in Jakarta: Senayan Station
Another strategic MRT station that is good for shopping in Jakarta is Senayan MRT Station.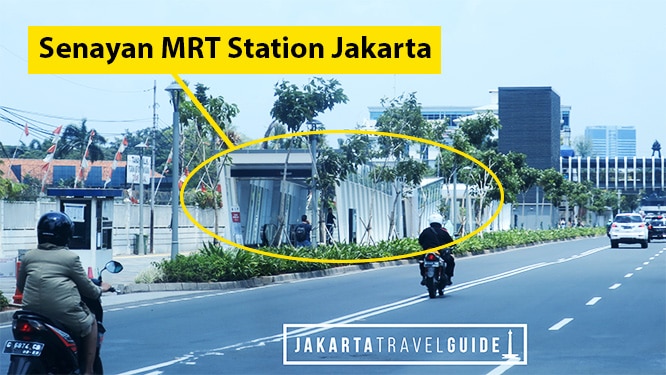 If you stay around this station you can walk to the following shopping malls:
Some of Jakarta's best hotels are quite close to Senayan MRT Station as well such as the Ritz Carlton Pacific Place and the Fairmont.
But keep in mind, that you will be a bit farther from Jakarta's central tourist attractions such as the Monas if you stay in Senayan. It is a great place to stay for shopping and conducting business in the central business district, but it's not as convenient for sightseeing.
---
Overall Best Station to Stay Near for Shopping and Sightseeing in Jakarta???
Bundaran HI MRT Station overall is the most convenient MRT Station in Jakarta if you are checking out the Monas, Chinatown and Kota Tua. It has the most high quality hotels and great malls right near the station.
Consider staying near Senayan or Istora MRT Station if you are doing business near the stock exchange. Budget shoppers should stay near Blok M Station.
Don't forget to check out our comprehensive MRT Guide page that features information about each MRT Station in Jakarta.
---
MRT Jakarta Related Links and Resources