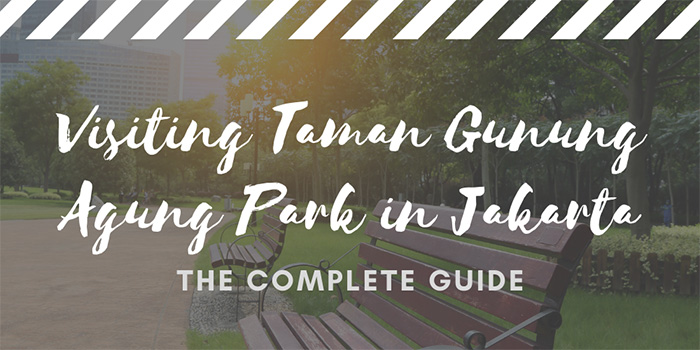 Everything you need to know about visiting Taman Gunung Agung in Senen, Jakarta
Taman Gunung Agung is a public park located in Senen, an area of Central Jakarta. To help you place its location into context, Taman Gunung Agung is situated about 1.3 km east of the Monas – Indonesia's National Monument.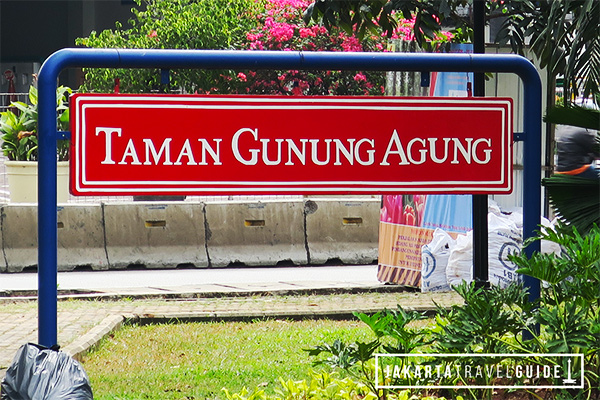 This park has a unique, long, narrow rectangular shape.
It extends all the way from Tugu Tani all the way northeast to Jalan Kramat Raya. It is a unique park in a sense because it is really just a sliver of green space between two parallel streets. Since it is quite long and extends for a few hundred meters, sections of the park are separated from one another by small roads where vehicles typically do u-turns.
Some sections of Taman Gunung Agung have a tree-covered pathway in the middle of the park, whereas the narrower sections simply have sidewalks on each side of the park along the road.
There is also an area with park benches set up so that you can sit, relax and potentially read a book or something.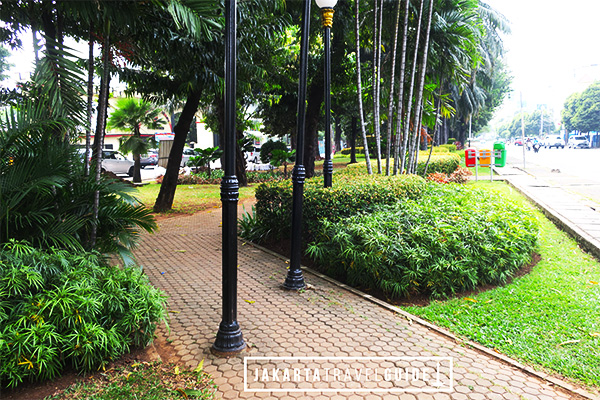 Taman Gunung Agung is quite narrow. There is not much protection from the adjacent road traffic. Therefore, it is a much better place to visit when traffic is light opposed to heavy.
If traffic is heavy, you might be better off going to Taman Suropati or the Monument Park which surrounds the Monas and Merdeka Square. Both of these are more ideal for jogging.  
---
Taman Gunung Agung (Park): Essential Visitor Information
GPS Address: -6.180149, 106.839957
Street Address: Jl. Kramat Kwitang, RT.1/RW.4, Senen, Kota Jakarta Pusat, Daerah Khusus Ibukota Jakarta 10420
---
What is located around Taman Gunung Agung in Jakarta?
Museums
You will notice that this park is located in a pleasant area of Central Jakarta that is known for tree-lined roads and many historic landmarks located in Dutch colonial buildings.
There are some interesting museums to explore within walking distance of Taman Gunung Agung.
The Museum of National Awakening is the closest one to the park. It is only a few hundred meters north of this park and can be easily reached by walking there in 5 minutes or less.
Another museum worth checking out if you are at Taman Gunung Agung is Joang '45 Museum.
Joang '45 Museum highlights Indonesia's movement towards independence. It is about 1.1 km south of  Taman Gunung Agung. You can also walk between these two points of interest in roughly 10 minutes.
Best Accommodation Options
If you do decide to walk between Taman Gunung Agung and Joang '45 Museum then you will bypass Tugu Tani and two of the best hotels in this area along the way:
Some additional points of interest that you might want to check out while you are visiting Taman Gunung Agung include:
More Attractions
Taman Gunung Agung's proximity to the Monas (Indonesia's National Monument) also makes it convenient for checking out the following attractions:
Gambir Train Station, is also situated directly to the east of the Monas.
If you are interested in taking an intercity train to domestic destinations such as Bandung, then go to Gambir Station.
Aside from having convenient access to many of the destinations in central Jakarta, staying near Taman Gunung Agung is a practical decision if you are traveling with children. Unlike many areas of Jakarta, this is one of the more pedestrian-friendly areas with sidewalks and tree-lined roads.
There are also various hotels within a few kilometers of Taman Gunung Agung and they include:
Of these options, Fraser Residence Menteng tends to receive the most positive guest reviews. It is fairly modern with large, well-serviced rooms.
If you prefer even better amenities and service standards than the hotels listed above, travel about 3 km southwest to Bundaran HI and the Selamat Datang Monument.
Directly around Bundaran HI you will see some of the most positively reviewed 5-star hotels in all Jakarta such as the:
These hotels are also within only a few minutes of Grand Indonesia, Plaza Indonesia and Thamrin City. These are popular shopping malls in Thamrin, Central Jakarta.  '
---
10 Closest Hotels to Taman Gunung Agung in Jakarta
***Organized according to Star Rating
---
Final Thoughts About Visiting Taman Gunung Agung in Jakarta
When you compare Taman Gunung Agung to some of the other parks in Jakarta such as Monument Park, it is nowhere near the largest. Actually, it is one of the smallest parks in central Jakarta.
It isn't ideal for exercising because it simply isn't large enough. Taman Gunung Agung is ideal for grabbing a coffee, a book and simply relaxing. Try to go when there isn't a lot of road traffic (early in the morning on weekends).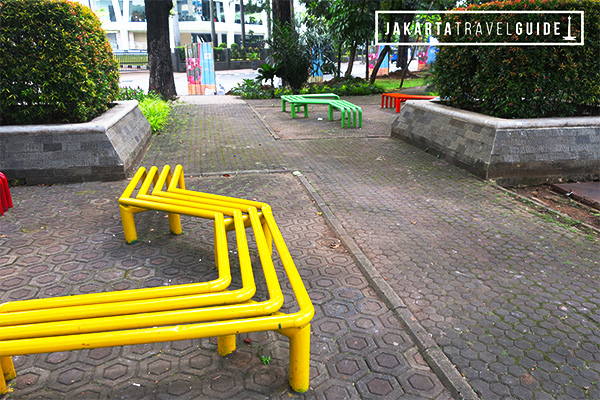 Due to its proximity to many attractions and hotels in central Jakarta, this is an easy place to go if you are staying in the city center.